President Donald Trump made headlines Friday morning by denying his former lawyer's allegation that the president had prior knowledge of a June 2016 meeting Donald Trump Jr., Jared Kushner and Paul Manafort had with a Russian lawyer at Trump Tower.
Here's what has transpired since that meeting:
What's new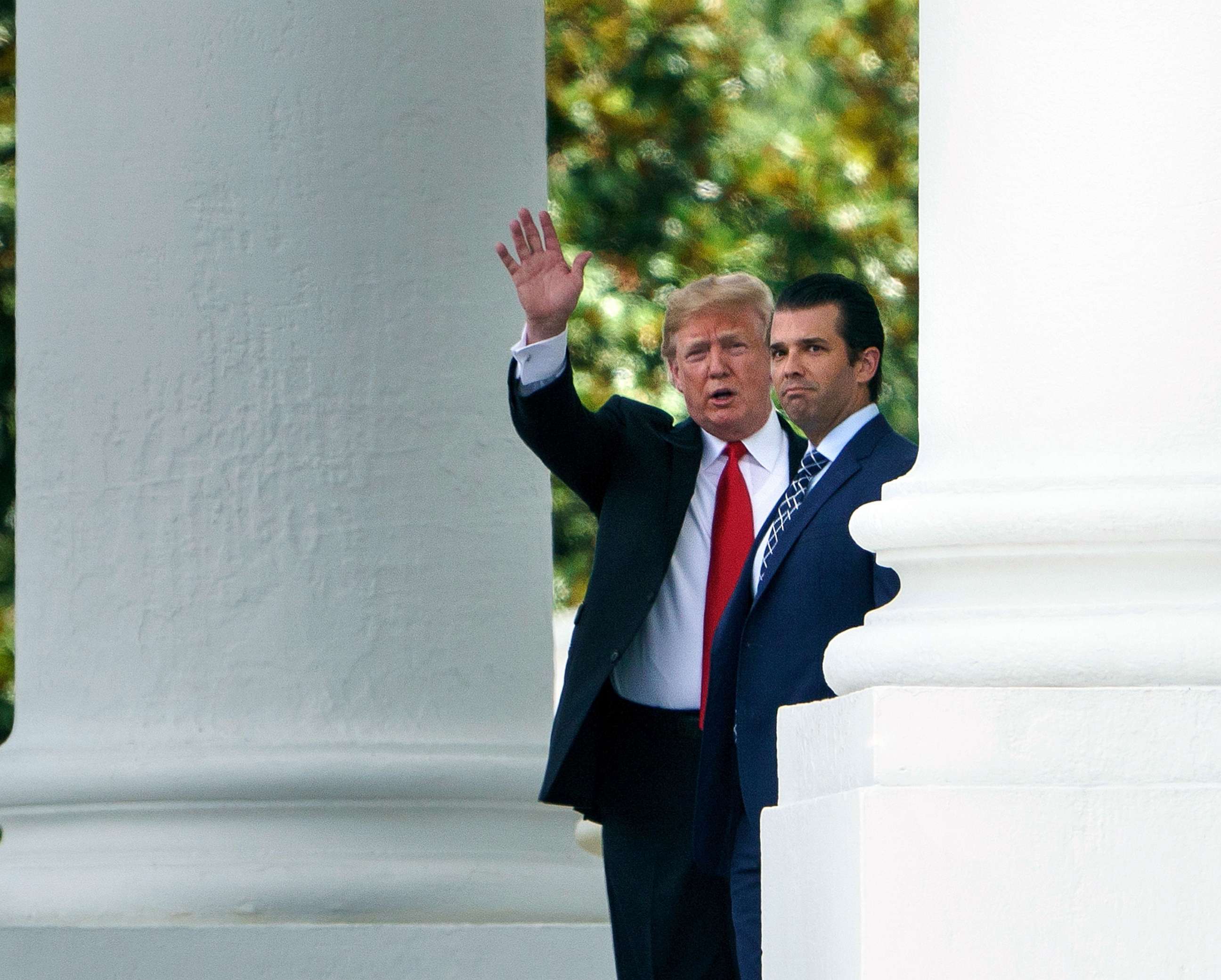 Michael Cohen says Trump knew about the New York City meeting before it happened, multiple sources have told ABC News.
Cohen's attorney, Lanny Davis, has declined to comment to ABC News, other than to deny he was the source of that information reported earlier by CNN.
Trump took to Twitter Friday to again deny knowledge of the meeting while questioning Cohen's credibility.
In a CNN interview Thursday night, Trump's personal attorney Rudy Giuliani questioned Cohen's credibility.
"He's been lying all week or he's been lying for years … I don't see how he has any credibility," Giuliani said.
In a statement on behalf of Donald Trump Jr., Trump Organization attorney Alan Futerfas said, "Donald Trump Jr. has been professional and responsible throughout the Mueller and Congressional investigations. We are very confident of the accuracy and reliability of the information that has been provided by Mr. Trump, Jr., and on his behalf."
The news comes as federal investigators have subpoenaed one of the Trump Organization's top executives, chief financial officer Allen Weisselberg, as part of the investigation into Cohen.
But amid all of the questions about who knows what, here's what we know about the Trump Tower meeting?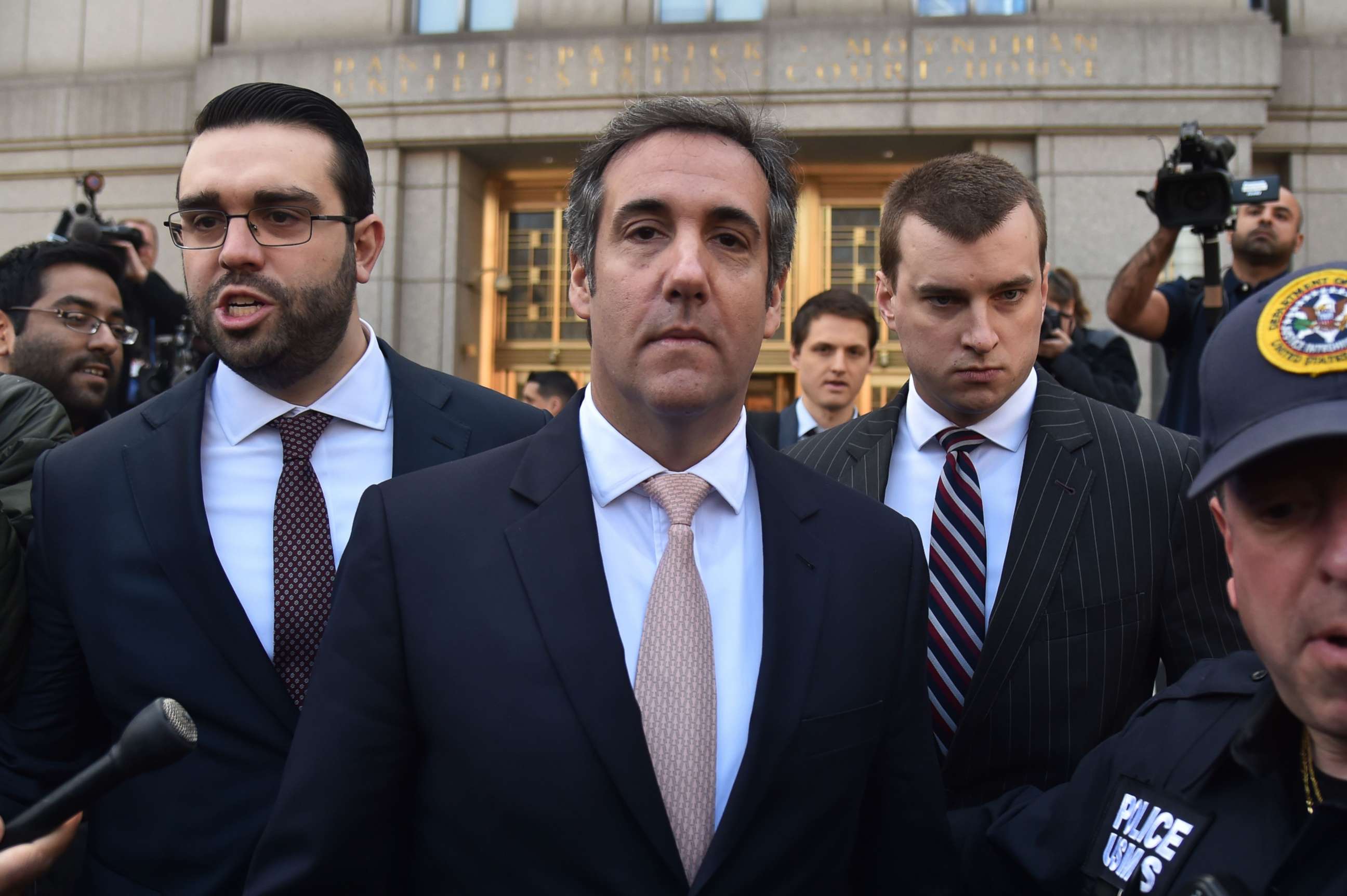 The meeting: Who, when and why
On June 9, 2016, not long after then-candidate Trump locked up the Republican nomination, Trump's son Donald Trump Jr., his son-in-law, Jared Kushner, and then-campaign manager Paul Manafort, among others, met with a Russian attorney named Natalia Veselnitskaya at Trump Tower in Manhattan.
The younger Trump had pressed Veselnitskaya and other Russians present for "dirt" on his father's opponent Hillary Clinton, according to reports from the Senate Judiciary Committee investigation into Russian meddling.
Emails obtained by Associated Press reporting Thursday now show that Veselnitskaya had extensive ties to Russian government officials, raising further questions about the extent of ties between the Russian government and the Trump campaign.
The campaign was not discussed during the meeting, a source familiar with it told ABC News, and Donald Trump Jr. has said the meeting concerned the reversal of a Russian ban on Americans' adopting Russian children.
The fallout: Trump team's recollection 'keeps changing'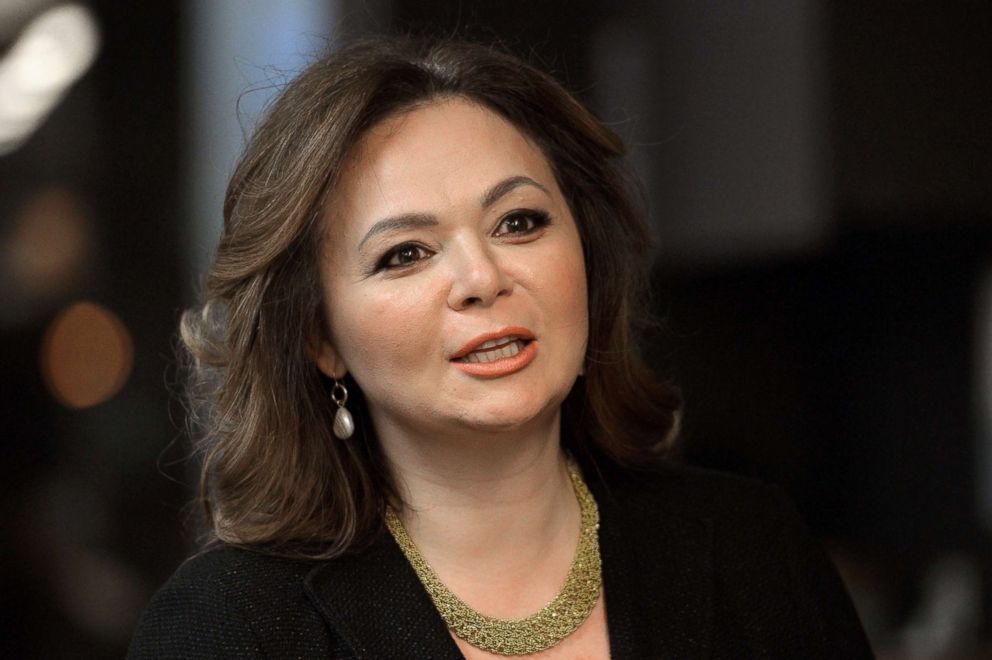 The meeting did not become public knowledge until over a year after it took place. Since the meeting became public knowledge in July 2017, the president and those close to him have repeatedly denied that then-candidate Trump was aware of the meeting beforehand.
Even among those in the meeting, accounts about the origins of the meeting and what was discussed have varied.
In his first statement about the meeting released last July, Donald Trump Jr. referred to it as a "short introductory meeting" in a statement that we now know that President Trump himself dictated.
The younger Trump added the next day that "the woman stated that she had information that individuals connected to Russia were funding the Democratic National Committee and supporting Ms. Clinton. Her statements were vague, ambiguous and made no sense."
In an interview with Fox News' Sean Hannity a few days later, Trump Jr. admitted that he "probably would have done things a little differently."
In an interview last month with ABC News, Giuliani said the Trump team's recollection of the meeting "keeps changing."
Since leaving his post as Trump's lawyer in May, Cohen has criticized the Trump campaign for taking the meeting with Veselnitskaya, including in an interview with ABC News' chief anchor George Stephanopoulos.
"I believe it was a mistake by those from the Trump campaign who did participate," he told ABC News. "It was simply an example of poor judgment."