— -- U.S. President Donald Trump's directive this week declaring parts of Somalia a war zone, potentially setting the stage for an escalated military campaign against Islamic militants there while increasing the risk of civilian casualties, could fuel terrorist recruitment in the impoverished country, experts warned.
"The problem is the collateral damages," said Roland Marchal, an expert on Somalia and a senior fellow at the National Center for Scientific Research in Paris. "Long term, it's certainly going to radicalize much more segments of the population that are already somewhat polarized by al-Shabab."
Trump signed a directive on Wednesday giving the U.S. military authorization to conduct offensive counterterrorism airstrikes in Somalia targeting al-Shabab, an al-Qaeda-affiliated terrorist group.
Until now, the U.S. military had only been able to conduct airstrikes against al-Shabab fighters in self-defense situations when African Union or Somali government troops accompanied by American advisers were under attack.
"The president has approved a Department of Defense proposal to provide additional precision fires in support of African Union Mission in Somalia (AMISOM) and Somali security forces operations to defeat al-Shabab in Somalia," Pentagon spokesman Capt. Jeff Davis said in a statement. AMISOM is the regional peacekeeping mission in Somalia operated by the African Union, a continental bloc, with the approval of the United Nations."This authority is consistent with our approach of developing capable Somali security forces and supporting regional partners in their efforts to combat al-Shabab," he added.
"Somali and AMISOM forces have already achieved significant success in recapturing territory from al-Shabab, and additional U.S. support will help them increase pressure on al-Shabab and reduce the risk to our partner forces when they conduct operations," Davis said. "The additional support provided by this authority will help deny al-Shabab safe havens from which it could attack U.S. citizens or U.S. interests in the region."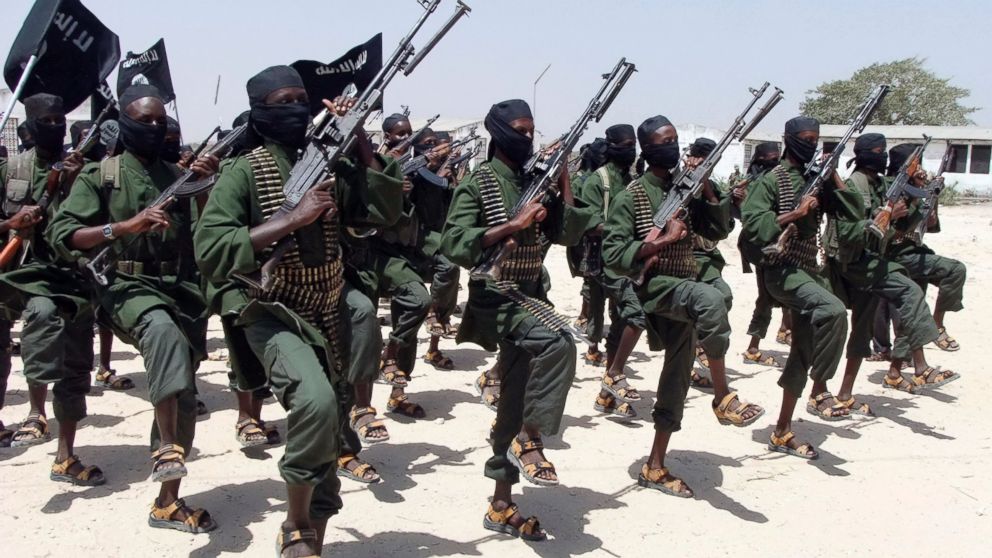 The southern portion of Somalia has been designated an "active area of hostilities" for 180 days, according to a U.S. official. The designation applies to active combat zones such as Afghanistan, Iraq, Syria, parts of Libya, parts of Yemen and now Somalia.
The U.S. military is permitted to conduct airstrikes in these designated combat zones if there is "a reasonable certainty" that no civilians will be hurt. This is less stringent than the "near certainty" standard issued by U.S. President Barack Obama in 2013 as a Presidential Policy Guidance that is still applied elsewhere. That standard requires high-level, interagency vetting of proposed airstrikes and the target has to pose a direct threat to Americans.
The U.S. official stressed that the U.S. military will not be able to make unilateral decisions for airstrikes, rather they will be done in consultation with AMISOM and the government of Somalia.
"If the decision is taken too quickly without assessing appropriately the ground conditions, the risk to kill many people, many civilians, who have nothing to do with al-Shabab is much greater," Marchal told ABC News in a telephone interview. "The fact that you kill people will push them to get closer to al-Shabab, to side with al-Shabab and to take revenge."
U.S. Africa Command's General Thomas Waldhauser on March 24 told reporters at the Pentagon he had sought the greater authority.
"It's very important and very helpful for us to have a little more flexibility, a little bit more timeliness, in terms of the decision-making process [against al-Shabab]", Waldhauser said prior to Trump's issuing the directive.
Waldhauser added that, if approved, the new permissions and authorities "will be very helpful to us." He also emphasized that the U.S. military's stringent standards to ensure the safety of civilians would remain in place.
"If they make a mistake, there is an increased risk of civilian casualties. That will be the thing that will more than anything else drive potential recruits to al-Shabab," said Ken Menkhaus, a professor of political science at Davidson College in North Carolina who specializes in politics in the Horn of Africa.
Last year, the Obama administration authorized the U.S. military to increase airstrikes in Somalia without always going through the vetting process specified in the 2013 Presidential Policy Guidance. Thus, the military was able to justify some airstrikes they said defended partner forces fighting al-Shabab, even if no Americans were in harm's way.
Experts told ABC News they have already seen a significant acceleration in U.S.-backed airstrikes in Somalia in recent months since Obama eased the rules.
"I find myself wondering if this will make that big of a difference or not," Menkhaus told ABC News in a telephone interview.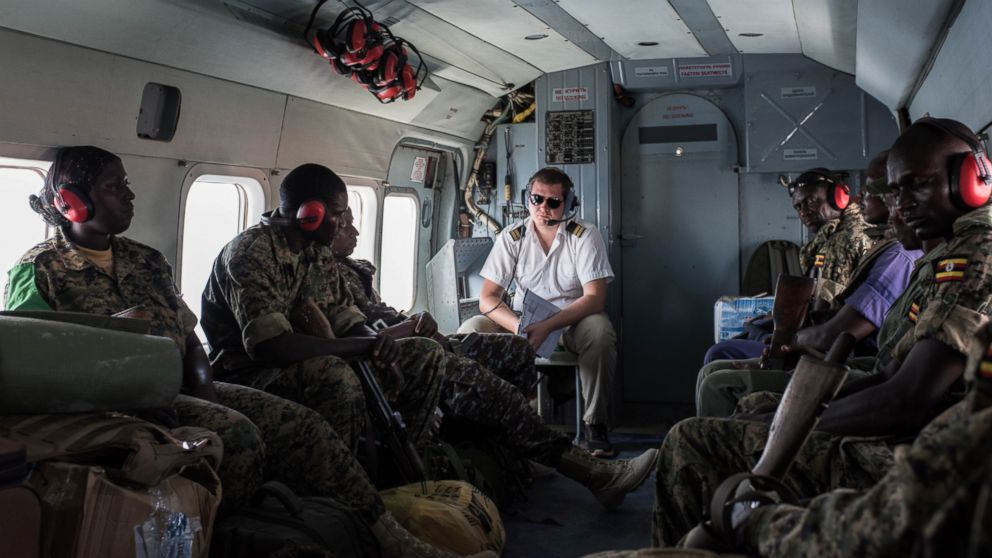 The new directive for Somalia follows other policy shifts and proposals by the Trump administration that some experts say could negatively impact the East African country, which has been plagued by war, drought and famine. These moves could send an aggressive message to the people of Somalia, which could provide fodder to al-Shabab recruiters, experts said.
Somalia has been included in both versions of Trump's executive orders on immigration. The revised order, signed on March 6, temporarily bans the entry of people from six Muslim-majority nations: Iran, Libya, Somalia, Sudan, Syria and Yemen. Iraq was included in the initial version issued in January but was removed from the revised version.
Top advisers in the Trump administration said of the original executive order that the countries highlighted were previously identified by the Obama administration as "countries of concern," due to their history of ties to terrorism.
Federal judges in Hawaii and Maryland have since blocked Trump's revised travel ban from taking effect, and the legal fight is headed to the appeals courts.
Decades of civil war and political instability have ravaged much of Somalia's economic infrastructure, government structure and institutions, according to the World Bank.
Clan warlords battling for power carved up the Horn of Africa nation following the collapse of a military dictator's regime in the early 1990s.
After years of interim authority, an internationally backed federal government was installed in 2012. This year, Somalia elected its first president in decades, whose victory has offered a ray of hope for residents. So far, the federal government has failed to assert central authority over the entire nation, which, combined with high youth unemployment, has created a niche for piracy and armed groups, such as al-Shabab.
Al-Shabab, whose name means "the youth," emerged in 2006 from the now-defunct Islamic Courts Union, which once controlled Somalia's capital of Mogadishu. The Sunni Muslim extremist group launched its own insurgency on major cities in Somalia in 2009, seizing Mogadishu and much of southern Somalia until it was pushed out by domestic and international forces around 2012.
Although the group lost control of most cities and towns, al-Shabab continues to dominate in many rural areas of southern Somalia and is reportedly becoming increasingly present in the northern region. However, experts told ABC News the group is struggling to recruit new members.
"They're not popular," Menkhaus told ABC News in a telephone interview. "Most of the kids who are fighting for them are doing it at this point just because they need money or because they've been forcibly coerced into joining."
But AMISOM, which entered Somalia in 2007, has failed to maintain nationwide security and has lost momentum against al-Shabab in recent months, with the group attacking key bases and raiding facilities. The 22,000-strong multinational force is slated to begin withdrawing its troops in October 2018 and is expected to be completely out of Somalia by December 2020.
Experts told ABC News that Trump's directive could be part of a broader, more comprehensive plan for the U.S. to spur governance and security sector reform in Somalia while preventing al-Shabab from exploiting AMISOM's withdrawal so that Somali government troops can effectively take over national security.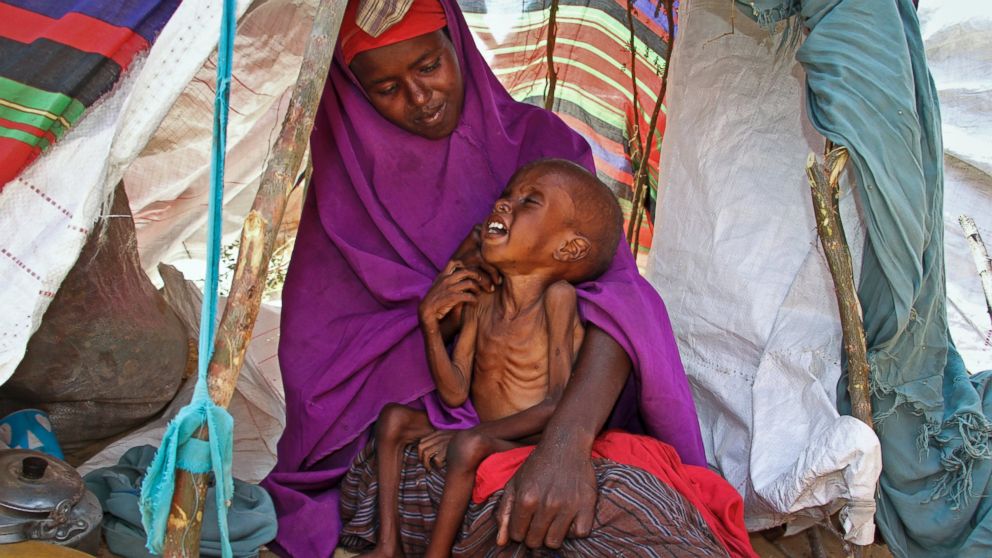 Somalia's conflict, coupled with a lack of access for aid workers, has made it difficult to deliver food assistance during times of drought -- and some experts fear the situation on the ground may worsen if the U.S. military ramps up airstrikes.
The ongoing drought in the Horn of Africa region, exacerbated by the strongest El Niño on record, has triggered an increase in food insecurity and malnutrition. Although the weather phenomenon is considered to be over, the region is still reeling from its effects, and the situation is especially dire in Somalia, which has declared the persistent drought a national disaster.
Over 6 million people in Somalia -- more than half the country's population -- are in need of humanitarian assistance, including food, water and sanitation, as well as protection and shelter, according to recent figures from the United Nations. Aid agencies on the ground report the situation has begun to look increasingly similar to Somalia's 2011 famine, in which over 250,000 people died, according to a recent press release from the International Organization for Migration. Some rural communities were still struggling to recover when the next wave of drought struck.
If the situation in Somalia burgeons into a full-blown famine, the World Health Organization said it would be the nation's third famine in a quarter of a century, and the second in less than a decade.
Last month, the U.N. urged international action to save people in Somalia from starvation. But the U.S., which has historically been generous and immediate in providing foreign aid, has yet to respond.
Instead, the White House on March 16 unveiled a blueprint budget that proposed beefing up defense spending and slashing funds for U.S. diplomacy and foreign aid. This includes cutting the budget of the Department of State and U.S. Agency for International Development (USAID) by 28 percent, which means less development aid and less support for U.N. programs.
"It is unfortunate if the proposed cuts in aid come to fruition while attacks are being carried out in Somalia. This is because U.S. aid in Somalia, and indeed in other countries of the wider Sahel, serve as a form of soft diplomacy, and as a tool of counter-extremism," said Zacharias Pieri, lecturer of international relations and security studies at the University of South Florida Sarasota-Manatee.
"With this aid gone, and combined with an increase in attacks, it could create the perfect storm in which the U.S. is cast in the role of an imperial and crusading aggressor, with little or no concern for the civilian population," Pieri added. "This would serve well for those jihadist movements seeking more recruits."
Experts speaking to ABC News also expressed concern over the potential for the U.S. military's offensive airstrikes on al-Shabab to hinder deliveries of aid at a time when the people of Somalia need it most. The lack of aid, along with the possibility of an increase in civilian casualties, could, in turn, create resentment towards the U.S. beyond Somalia's borders, according to experts.
"This could have the effect of turning regional partners against the United States because they do not want to be tainted or tarnished as collaborators of an aggressive power in the region, not to mention acting as a recruitment drive for jihadist organizations," Pieri said.
When asked for comment in response to the concerns about what the new directive means for civilian life in Somalia and the potential to drive up al-Shabab recruitment, Pentagon spokesperson Maj. Audricia Harris told ABC News the U.S. military will employ these airstrikes "with great care" so as to minimize the risk of civilian casualties.
"Al-Shabab is always looking for ways to use propaganda to attempt to invoke fear or concern amongst the population. The support we are? providing to Somali partner forces will increase the pressure our partners are placing on al-Shabab and will reduce the risk to our partner forces when they conduct future operations," Harris said in a statement. "Most importantly, these strikes will be planned and executed with great care to minimize the risk of harm to non-combatants."
ABC News' Luis Martinez contributed to this report.