Twitch streamer Kai Cenat speaks out for 1st time since causing mayhem with Union Square giveaway
The popular online influencer is charged with inciting a riot.
Kai Cenat said in his first public comments that he is "beyond disappointed" with the large group that flooded Union Square park Friday afternoon for what was supposed to be a "safe and fun" giveaway.
In a Twitch livestream titled "First stream after New York," Cenat condemned the crowd "running around and destroying this and destroying that" and vowed to "do it in the correct way" in the future.
Thousands of people descended on New York City's Union Square last Friday after the streamer promised a giveaway of PlayStation 5 consoles and gift cards. He was charged with one felony -- first-degree riot, causing public injury and damage -- and two misdemeanors -- inciting a riot and unlawful assembly.
"It was never my intentions for things to happen the way it happened," said Cenat, who acknowledged he was "being hit with multiple charges" and must report to court next week.
Police made 65 arrests during the chaos, the majority of which were juveniles.
He said he will "have to chill for a little bit" from his appearances on social media because "I've got court dates that I've got to appear to."
Cenat has 6.5 million followers on Twitch, 6 million followers on Instagram and 4 million followers on YouTube.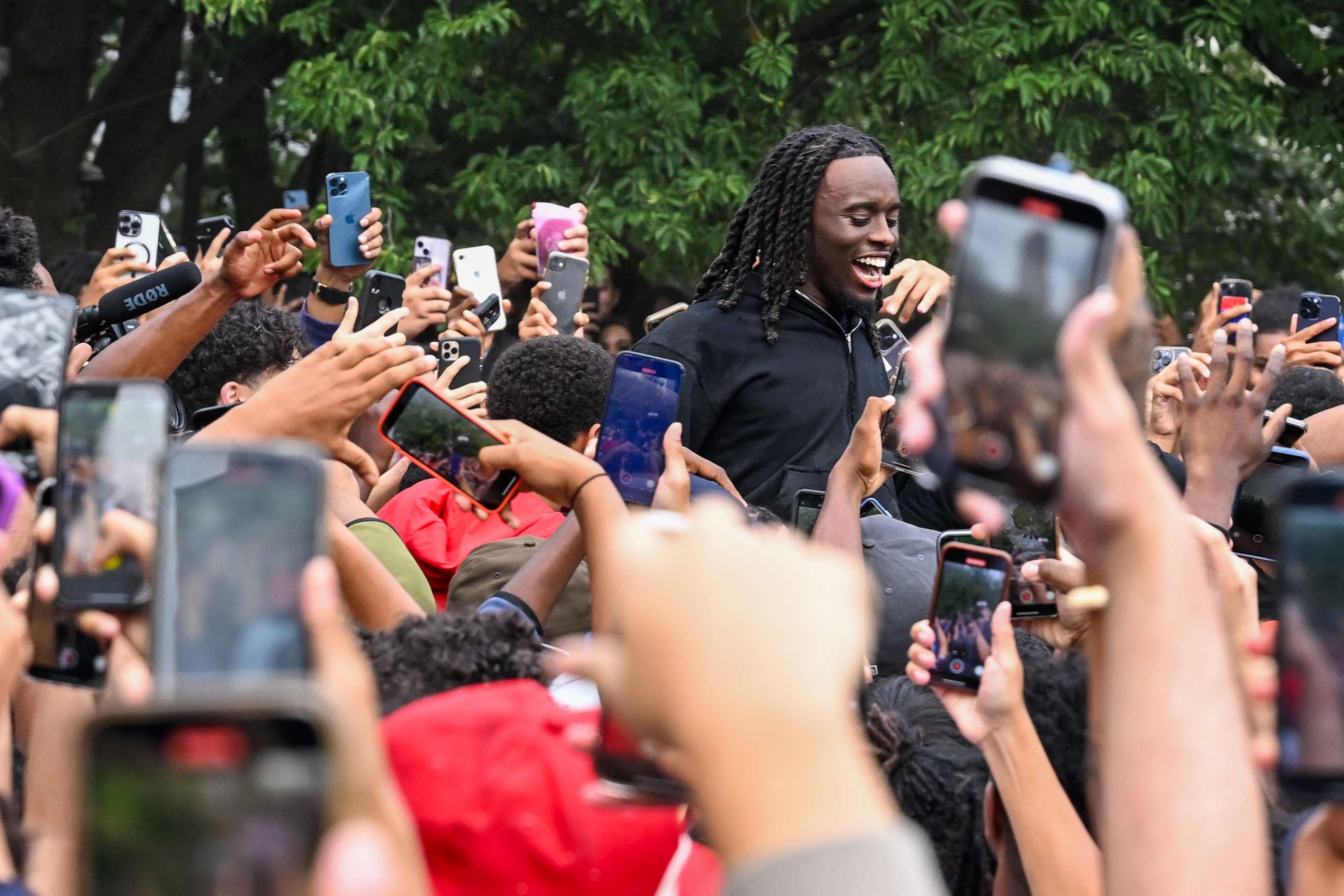 He said some of his followers "need serious counseling."
Cenat insisted he had items to give away, but was never able to. "Being from New York, it has literally always been ... my dream to want to give back to the community that made me who I am," he said.
He vowed next time to "hit up the right people, make the right calls and do it the correct way."