US Constitution's exception for slavery faces renewed battle ahead of Juneteenth
Rep. Nikema Williams and Sens. Cory Booker and Jeff Merkley back legislation.
Three legislators are working to abolish the so-called slavery loophole in the U.S. Constitution ahead of Juneteenth, which marks the day in 1865 when the last enslaved African Americans learned they were free.
As it stands, the Constitution states: "Neither slavery nor involuntary servitude, except as a punishment for crime whereof the party shall have been duly convicted, shall exist within the United States, or any place subject to their jurisdiction."
The Democratic legislators – Rep. Nikema Williams, D-Ga., Sen. Cory Booker, D-N.J., and Sen. Jeff Merkley, D-Ore. – want to strike it from the record, introducing the "Abolition Amendment" late Wednesday to negate the exception.
According to the Bianca Tylek, a criminal justice advocate working in tandem with legislators, the amendment is about ending the system and to "re-affirm the dignity and humanity" of incarcerated people.
"This [exception] has allowed our government to exploit individuals who are incarcerated and to profit from their forced labor – perpetuating the oppression of Black Americans, mass incarceration, and systemic racism," Booker said in a statement to ABC News.
Juneteenth commemorates June 19, 1865, when enslaved Americans in Galveston, Texas, learned they were free. The news reached them two-and-a-half years after President Abraham Lincoln issued the Emancipation Proclamation that ended slavery and two months after Confederate Gen. Robert E. Lee surrendered, formally bringing an end to the Civil War.
Juneteenth is marked with parades and celebrations similar to those held on the Fourth of July.
During the Reconstruction era, the slavery exception was used as a tool to re-enslave Black people through their incarceration, historians say. Laws criminalizing and strictly limiting the rights and actions of Black people, known as Jim Crow laws, encouraged this so-called re-enslavement.
The U.S. incarcerates more of its population than any other nation, according to the criminal justice research organization the Prison Policy Initiative. In that, Black Americans are disproportionately represented.
"Nearly 160 years after the 13th Amendment was ratified, the evil remnants of slavery persist in the U.S., embedded in the heart of our Constitution," said Merkley in a statement to ABC News.
He continued, "To live up to our nation's promise of justice for all, we must take a long overdue step towards those principles by removing the loophole in our ban on slavery. No slavery, no exceptions."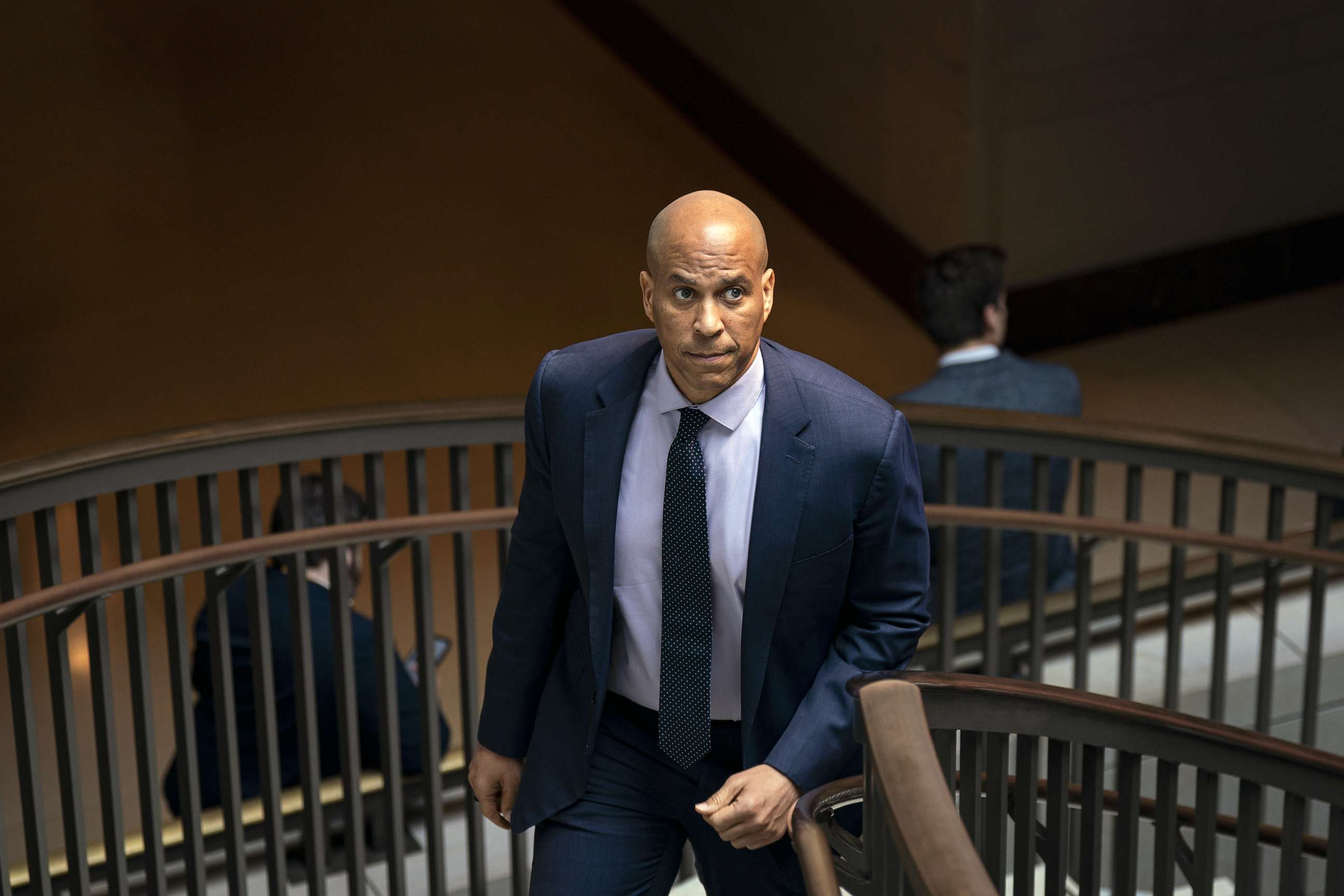 Dyjuan Tatro, a formerly incarcerated man who is now an advocate against prison labor exploitation, said he walked out of prison after 12 years with $40 and a bus ticket.
It was all he had to try to rebuild his life. Advocates say ending the exception can address prison labor practices that they call exploitative -- such as forced labor or low wages.
However, Tylek said the implications of the removal of the exception on prison labor are still up for debate.
"It's still to be determined and for us to determine, right?" Tylek said. "Does that mean that people should have full wages? Does it mean they should have labor protections?"
An ACLU analysis of prison wages found that the average prison wage is about 52 cents per hour. However, some workers make pennies per hour, meaning that basic needs can take days of work to afford.
"That is not how we effectively reintegrate people back into society. That is not a second chance," Tatro told ABC News in an interview. "That is the prison system using this carve out and the 13th Amendment to set people up for failure."
Voters in several states have abolished slavery in their state constitutions. The exception has been removed in Colorado, Rhode Island, Utah, Nebraska, Alabama, Oregon, Tennessee, and Vermont.
"I think it's time that we take that fight from the state level to the federal level," said Tylek, founder of the criminal justice group Worth Rises.
Now roughly a dozen states, including California, Florida, New Jersey, New York, and Ohio, are actively organizing toward the removal of the exception.
"I will keep pushing – no matter how long it takes – for Congress to close the slavery loophole in the Constitution, finally ending slavery in America once and for all," said Williams. "People in states across the country are making their voices heard by voting to abolish slavery. We've waited long enough. The time to pass the Abolition Amendment is now."