— -- American citizens evacuated from St. Maarten by U.S. military aircraft are telling desperate stories of survival as Hurricane Irma ravaged the island and left a precarious security situation in its wake.
More than 1,200 American citizens have been evacuated from St. Maarten at the U.S. State Department's request. An estimated 5,000 American citizens were believed to be trapped on the island that is jointly administered by France and the Netherlands.
Evacuees told stories about hiding in their hotel bathtubs fearing for their lives as the storm raged. They also told of a bank robbery and a gang of men with "long swords" who reportedly showed up at a hotel.
"The safety and security of U.S. citizens overseas is our top priority," said Heather Nauert, the State Department spokesperson. "Over the last 24 hours, Department of State has worked in close coordination with the Department of Defense to assist over 1,200 American citizens with air evacuations from St. Maarten, beginning with those needing urgent medical care."
A defense official said that evacuation flights resumed Sunday morning, shortly before 11 a.m. ET after being suspended Saturday due to high winds associated with Hurricane Jose.
Six C-130 aircraft from the Puerto Rico, New York and Kentucky Air National Guard are providing the flights, which take 45 minutes each way to Puerto Rico. Two HH-60 Guard helicopters are also assisting.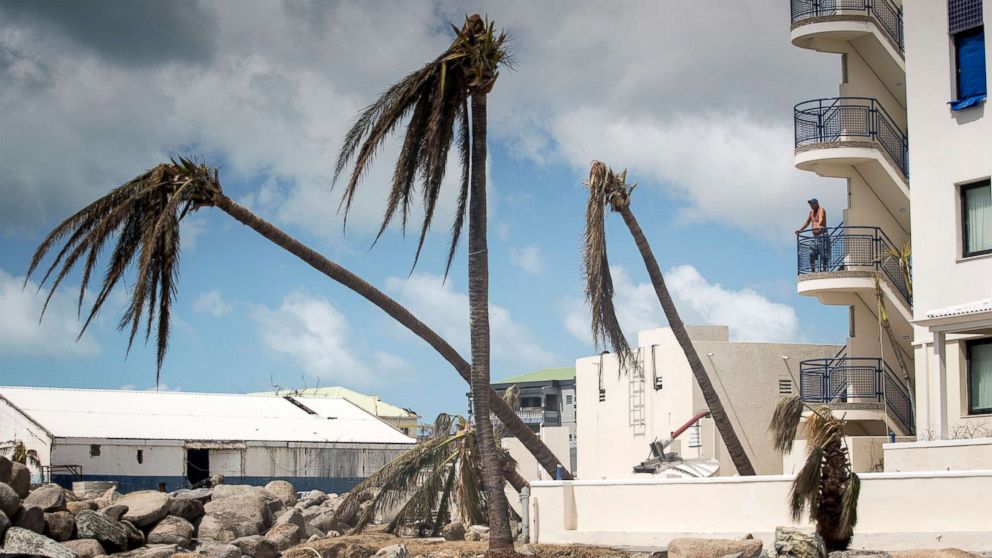 The evacuation flights began Friday evening as the C-130s began taking those needing the most urgent medical care.
According to the Puerto Rico Air National Guard, 1,268 American citizens were evacuated on 11 flights Saturday and Friday.
Below is a video that the 106th Rescue Wing of the New York National Air Guard shot on board one of their C-130 flights.
The United States does not have a consulate on St. Maarten, making it difficult to gather information about Americans still on the island.
Several Americans interviewed by ABC News upon their arrival in San Juan, Puerto Rico, described a desperate situation on St. Maarten during and after the storm. Some described how they moved couches and beds to block the ocean-facing windows in their hotel rooms as Irma raged outside.
Maureen Puckerin told ABC News the monster storm sounded like someone banging on a door accompanied by a deafening whistle that she said was "something I never want to hear again."
Puckerin said she rode out the storm in her hotel room's bathtub thinking she might die. She and others emerged from their hotel rooms for 40 minutes as the eye of the hurricane passed overhead and saw devastation everywhere with windows blown out and buildings without roofs.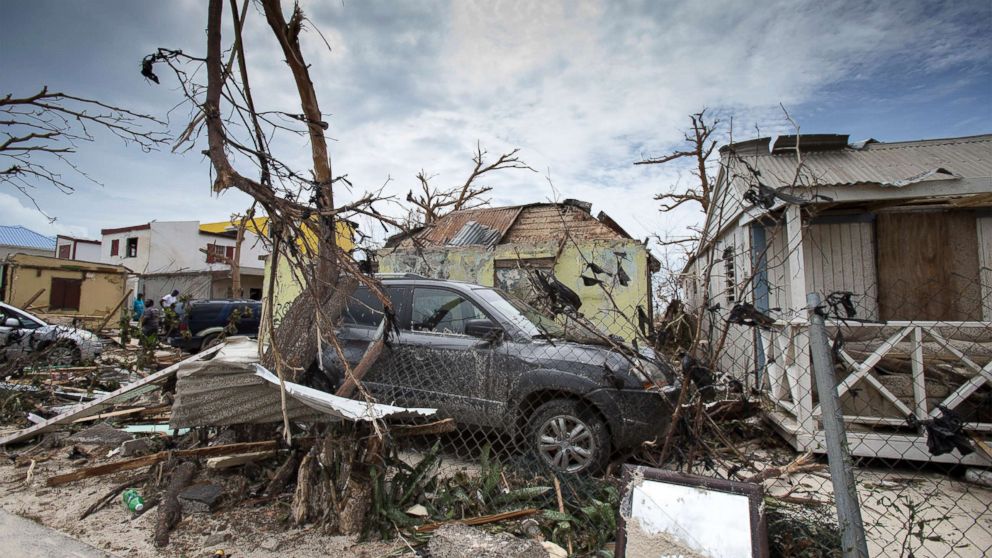 After the storm she said hotel guests banded together in the rooms that had suffered the least damage. Without running water they shared toilets, drank bottled water and ate food they had stocked up on before the storm. And without power they used their phones sparingly to send daily messages to family members and quickly turning them off to conserve power.
The storm's wake has also left a breakdown of security on the island and some of the Americans felt they had been abandoned by hotel staff. Puckerin said a group of men armed with what she called "long swords" had stormed her hotel and beaten up a tourist.
Others described looters stealing purses from hotel guests and how the Dutch military had arrived at their hotel in search of men who had just robbed a bank.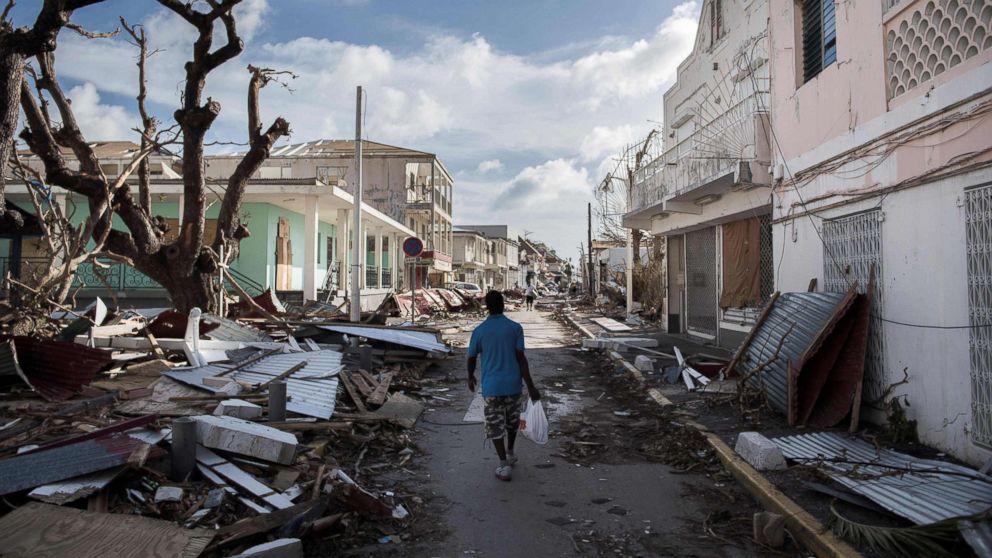 The Department of State is operating a 24-hour task force to coordinate the U.S. government response to Irma and Jose. "We are coordinating with all parts of the U.S. government to ensure the safety of U.S. citizens," said Nauert. "We are also tracking requests for assistance for citizens of other countries."
Before Irma made landfall, the State Department helped the departure of U.S. citizens through commercial and charter transportation.
Linzie Janis, Erin Keohane and Joshua Hoyos contributed to this report.