A statue of Confederate President Jefferson Davis was uprooted from its spot at the University of Texas at Austin today.
The statue, which had been a target of vandalism, will be moved from the main area of campus to the school's Briscoe Center history museum.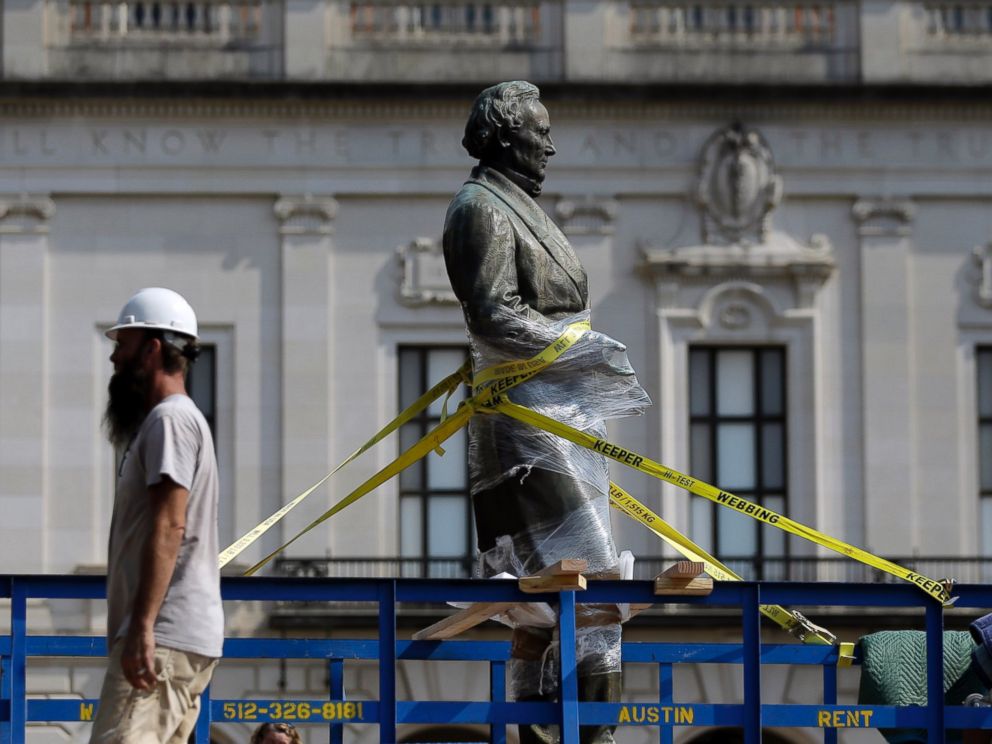 University President Gregory Fenves said in a letter on the school website, "While every historical figure leaves a mixed legacy, I believe Jefferson Davis is in a separate category, and that it is not in the university's best interest to continue commemorating him on our Main Mall.
"Davis had few ties to Texas; he played a unique role in the history of the American South that is best explained and understood through an educational exhibit," Fenves wrote.
The Sons of Confederate Veterans, a Confederate heritage group, had sued in an attempt to stop the university from moving the statue.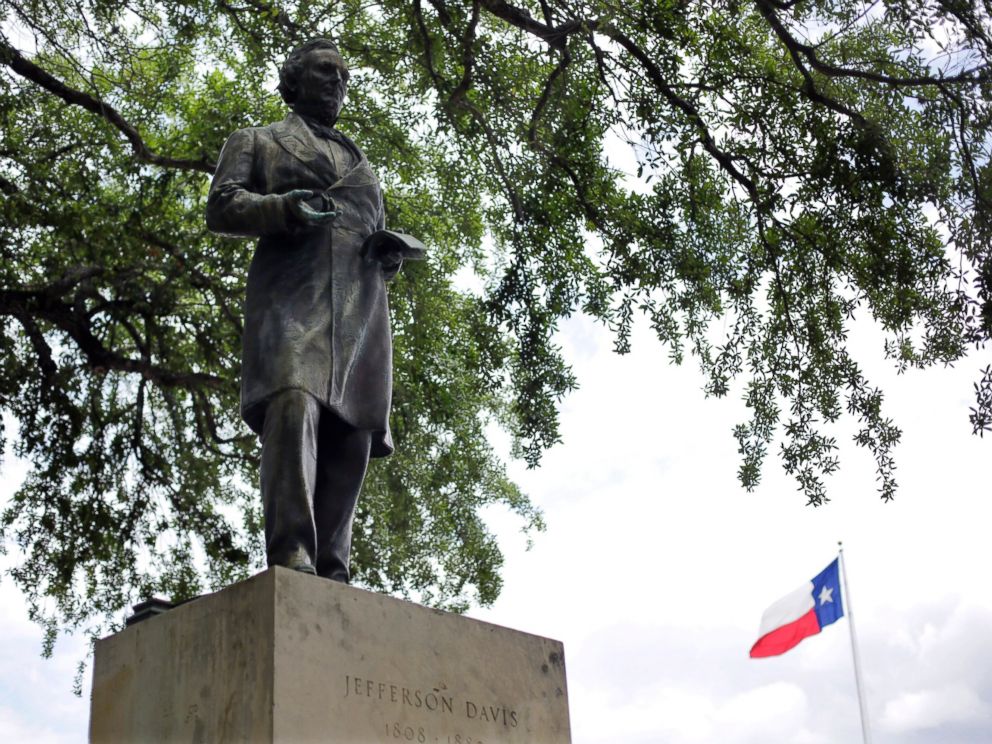 The Associated Press contributed to this report.