President Joe Biden has declared a state of emergency in Vermont, where torrential rainfall triggered "historic and catastrophic" flooding, Gov. Phil Scott said.
Some areas recorded 9 inches of rain as small creeks turned into raging rivers in the worst flooding to hit Vermont since Tropical Storm Irene in 2011.
More than 100 people have been rescued across Vermont so far, officials said Tuesday.
No injuries or deaths have been reported, Scott said.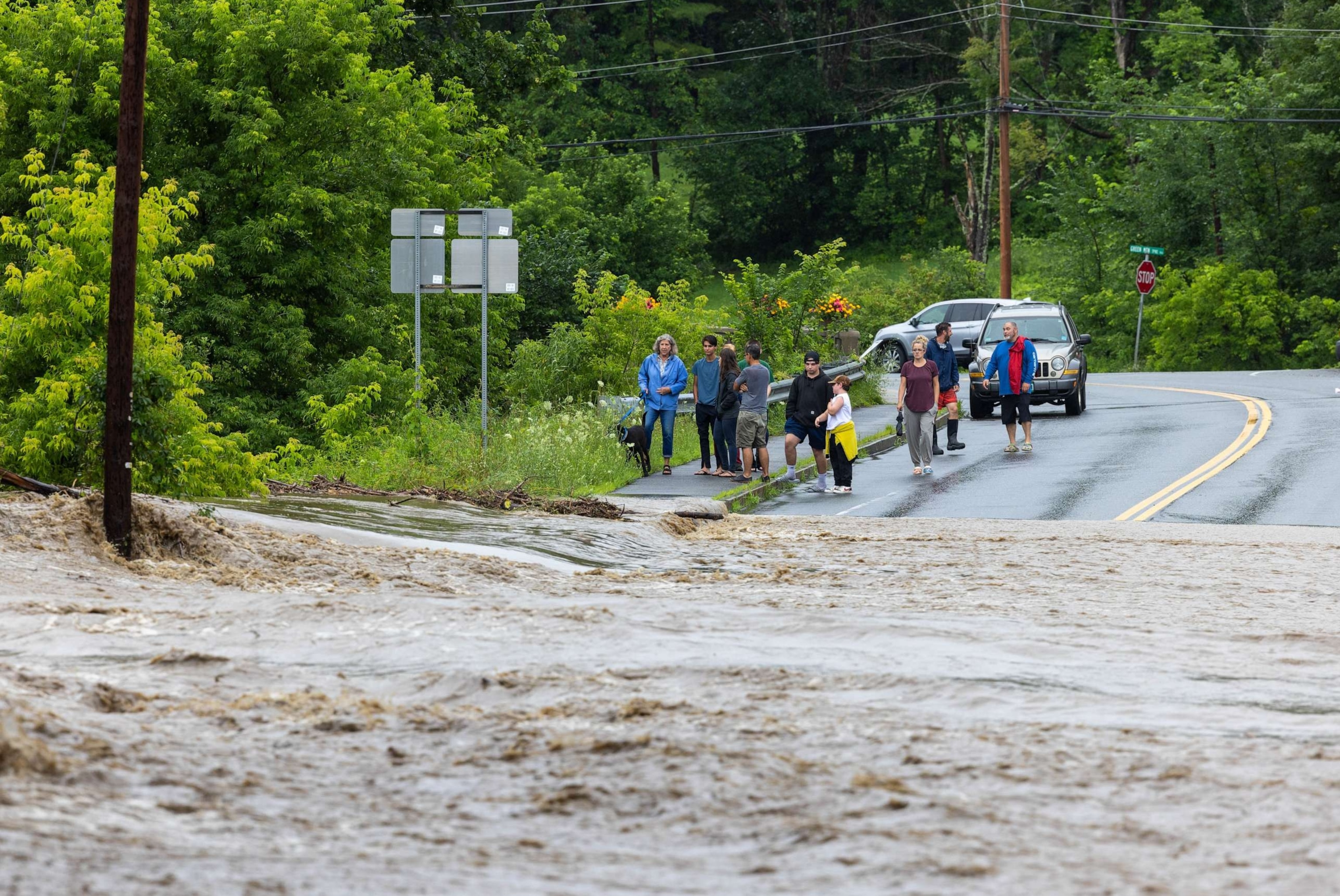 More rescuers are heading to the impacted areas, including teams from Connecticut, Massachusetts and North Carolina, for what officials called a dayslong or weekslong operation. Helicopters from the Vermont and New Hampshire National Guards are also helping with evacuations, officials said.
The threat is ongoing, the governor warned Tuesday, because floodwaters are continuing to rise and more rain is headed to the state to soak the already saturated grounds.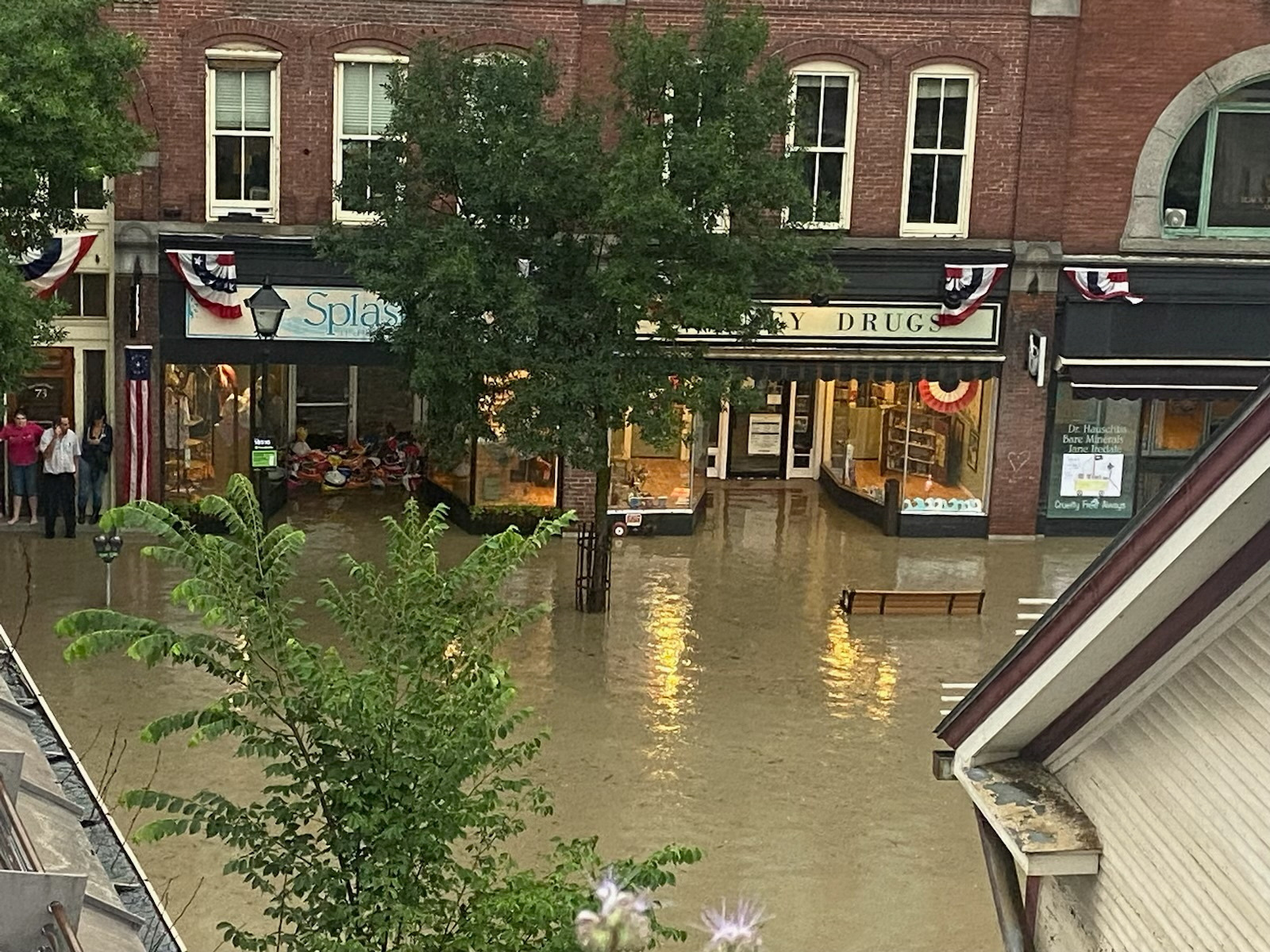 In Vermont's capital, Montpelier, the Winooski River crested at 21.02 feet, the highest level since 1927.
Cynthia Gubb watched from her home in Londonderry as the water quickly rose and swallowed the road between the cliff elevating her house and the river below.
Gubb has lived in her home for more than 40 years. She said Tropical Storm Irene in 2011 was nothing like this week's storm, describing the water as deafening.
"I can feel the house vibrating -- and it was from the power of the water," Gubb told ABC News.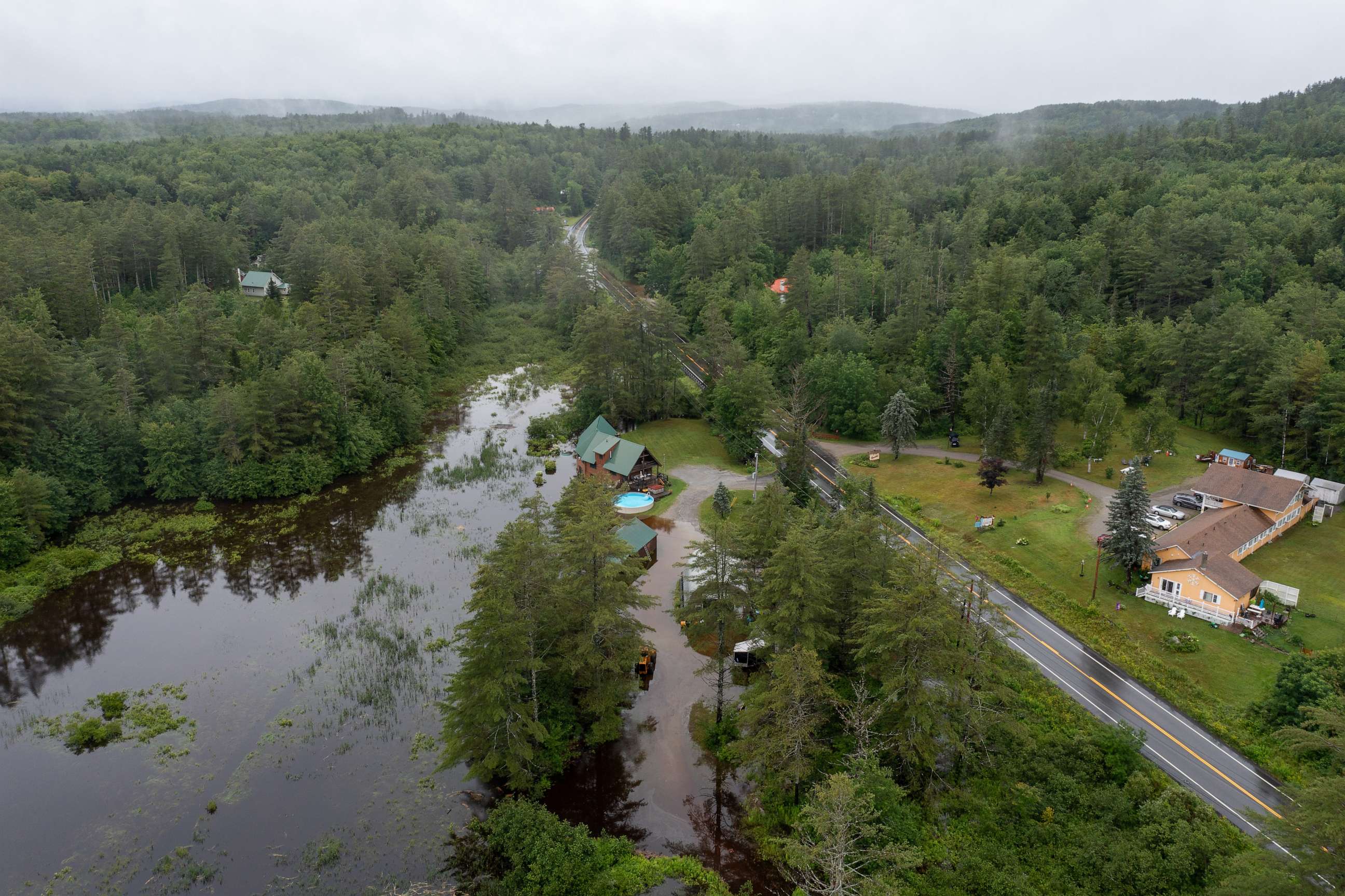 The raging water eventually created a massive sinkhole behind her home.
The governor said he even had to hike to the emergency response center Tuesday morning because the roads around his house "were completely impassable."
The emergency in Vermont came as heavy rainfall drenched the Northeast from upstate New York to western Maine.
The extreme weather began on Sunday, affecting much of the Mid-Atlantic and Northeast regions, prompting flash flood alerts in parts of New York.
One person was killed in the floodwaters in upstate New York. In hard-hit Orange County, New York, officials said more than 500 homeowners have reported damage so far.
The system pushed north on Monday, with the heaviest rainfall hitting Vermont.
The Northeast is expected to get a break from the downpours on Tuesday and Wednesday, but more heavy rain and thunderstorms are in the forecast for the region Thursday, including in New York and Vermont. Another 2 to 4 inches of rainfall is possible.
ABC News' Victoria Arancio, Peter Charalambous, Alexandra Faul, Matt Foster, Max Golembo, Jaclyn Lee and Dan Peck contributed to this report.