The threat of dangerous volcanic activity in Hawaii could continue for weeks and violent explosions could occur with "very little warning," the Hawaiian Volcano Observatory cautioned Wednesday.
The observatory, which is part of the U.S. Geological Survey's Volcano Hazards Program, released a warning stating that the current conditions near and in the Kilauea volcano may provoke further explosions.
The lowering of the lava lake at the volcano "has raised the potential for explosive eruptions in the coming weeks," the agency said in its statement.
New eruptions from Hawaii volcano create more lava destruction
North facing view of the 0.6 miles long ocean entry with multiple lobes of lava flowing into the sea, June 26, 2018, in Hawaii.
"At this time, we cannot say with certainty that explosive activity will occur, how large the explosions could be, or how long such explosive activity could continue," the observatory added.
Part of the concern about a steam-driven explosion is that there will be "very little warning" before it occurs. The observatory warned that "a sequence of violent steam-driven explosions may be the first sign that activity of concern has commenced."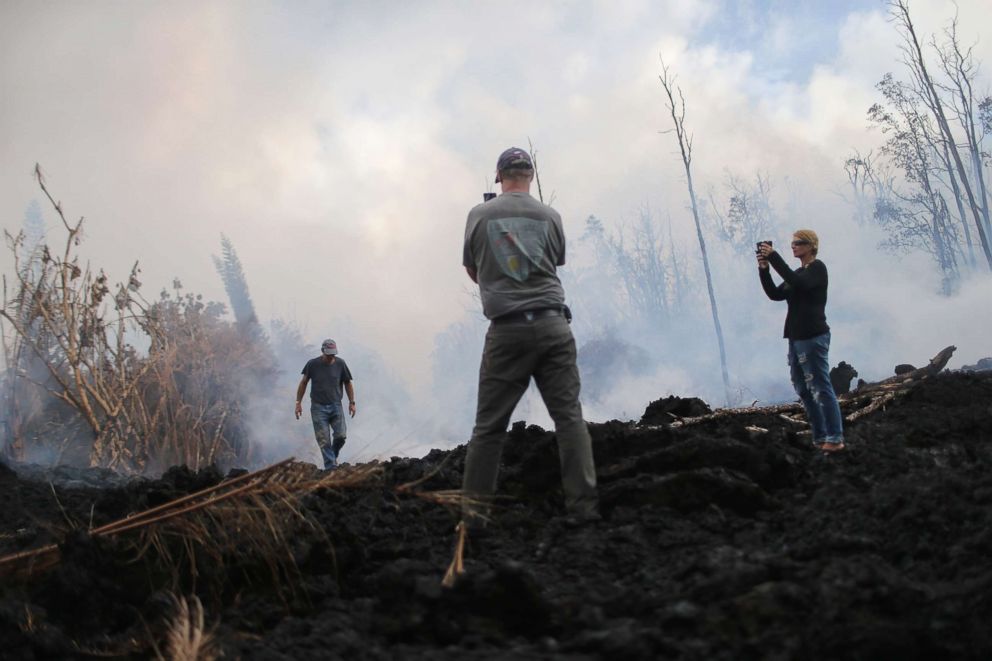 The threat of future explosions was not the only bad news to come out in the past 24 hours.
The Hawaii County Civil Defense Agency said a new fissure had opened near the Kilauea volcano, bringing the total number of vents in the area to 15.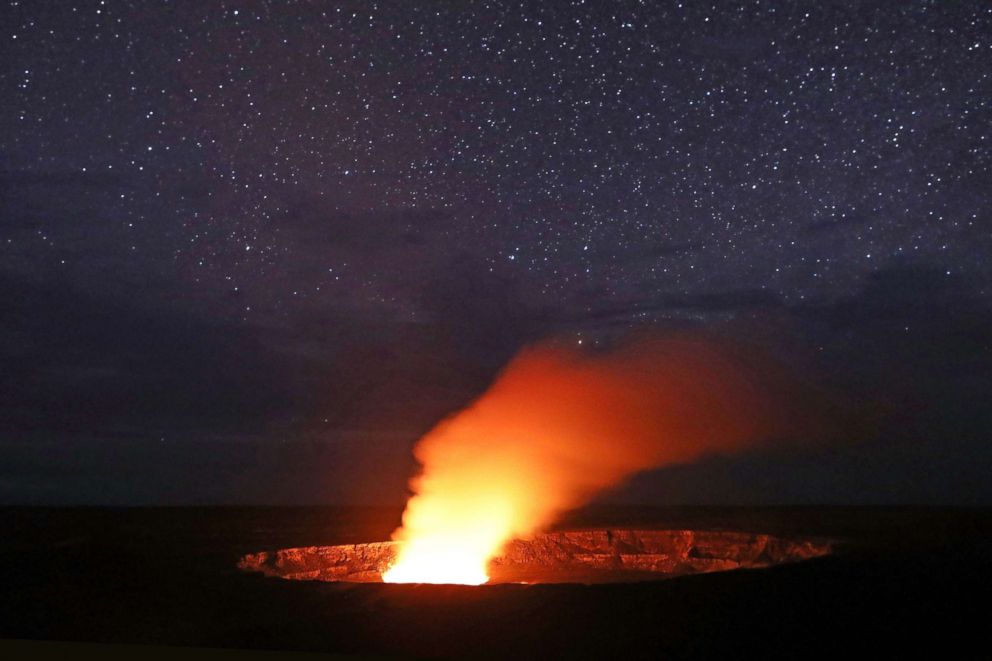 Lava continued to spread throughout Wednesday as well, increasing the coverage area from 104 acres to 116.57 acres this morning, the agency wrote in a Facebook post for.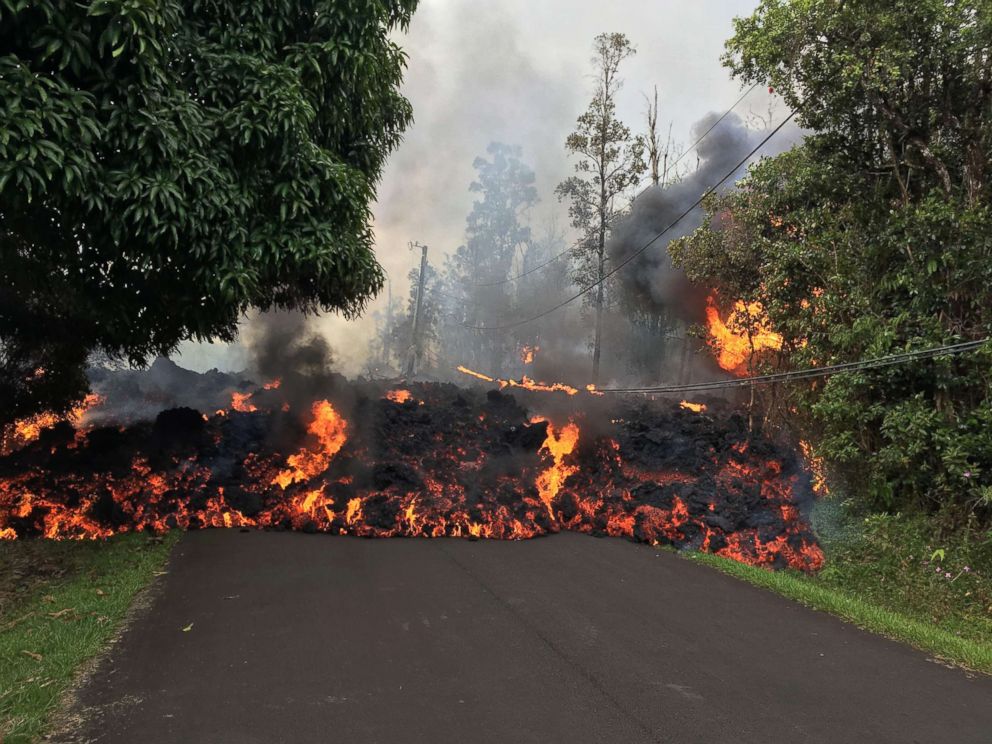 In their latest update this morning, the agency noted that there has been no change in damage to property, however, with the number of destroyed structures remaining at 36 overnight.
The eruptions at the Kilauea volcano began a week ago on May 3.