A group of coworkers at a Waffle House in Alabama have banded together to raise money to buy Christmas presents for the children of their colleague, a single father, who died three days after Thanksgiving.
Bryan Sims was on his way to work at the Waffle House in Northport, Alabama, when he was killed in a car crash, ABC Birmingham affiliate WBMA reported.
Sims' coworkers were determined to do something for the young daughters they left behind, ages 2 and 5, so they began asking customers for small donations, according to the local station.
"He was just so sweet and everybody loved him," Sonya McDaniel, a regular at the Waffle House, told WBMA.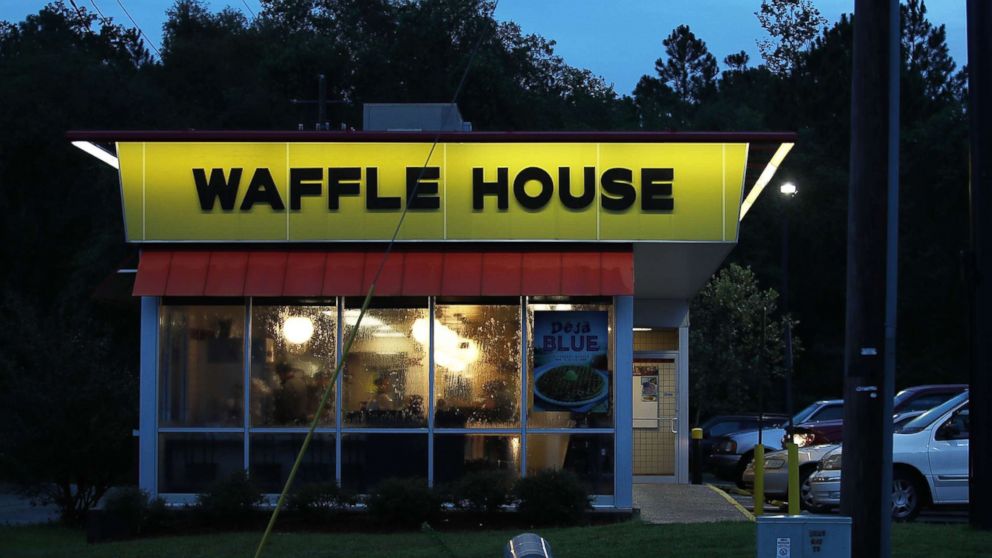 McDaniel said that Sims often had a "big smile" on his face when she saw him, adding that it's "so sad" that his little girls have to be without their father at Christmastime.
Sims had been working for the restaurant chain for more than 10 years and made an impression with customers and fellow employees.
Restaurant manager Wanda Church described Sims as a "great guy" and a "hard worker" who worked two jobs, adding that the last time they saw each other, he screamed out her name before telling her that he missed her.
Church said Sims was like one of her kids, adding that his daughters are part of the Waffle House family as well.
"We would do it for our brothers and sisters, so why shouldn't we do it for our fellow associates," she said about raising money to buy gifts for Sims' girls.