Some kids want a bounce house, others maybe a Barbie dream house, but one young Georgia boy wanted something different for his birthday -- Waffle House.
Waffle House is a Southern staple that started in Georgia over 60 years ago and for Lawson Cooper, his obsession started at an early age. So much so that his mom hosted his third birthday party at the 24/7 breakfast restaurant.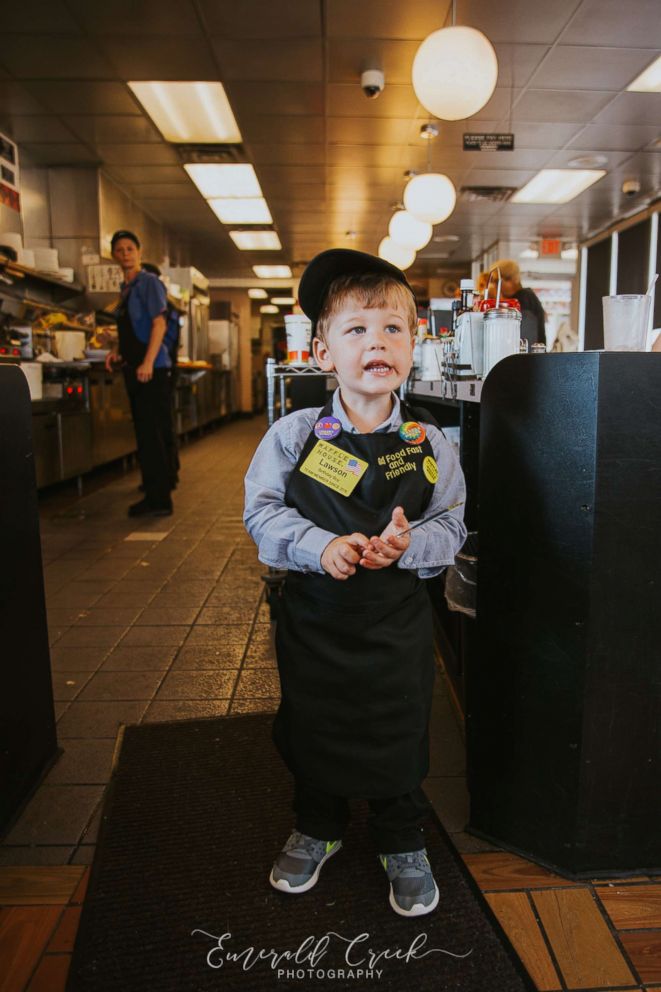 "Lawson has loved Waffle House since he began eating solid food," Natalie Cooper told ABC News. "When they're little they don't really give me much input on their party so I try to think about things they love."
The mom explained that when she started to think about birthday themes it was an "obvious choice" what to do for her son.
"I wanted to do a party around his favorite food so it was an obvious choice to do a Waffle House theme," Natalie Cooper said. "[We] decided to have it in the middle of the afternoon when the restaurant isn't as busy -- and I'm glad I did! We were the only customers in the restaurant ... our server was sweet and accommodating to our crazy bunch."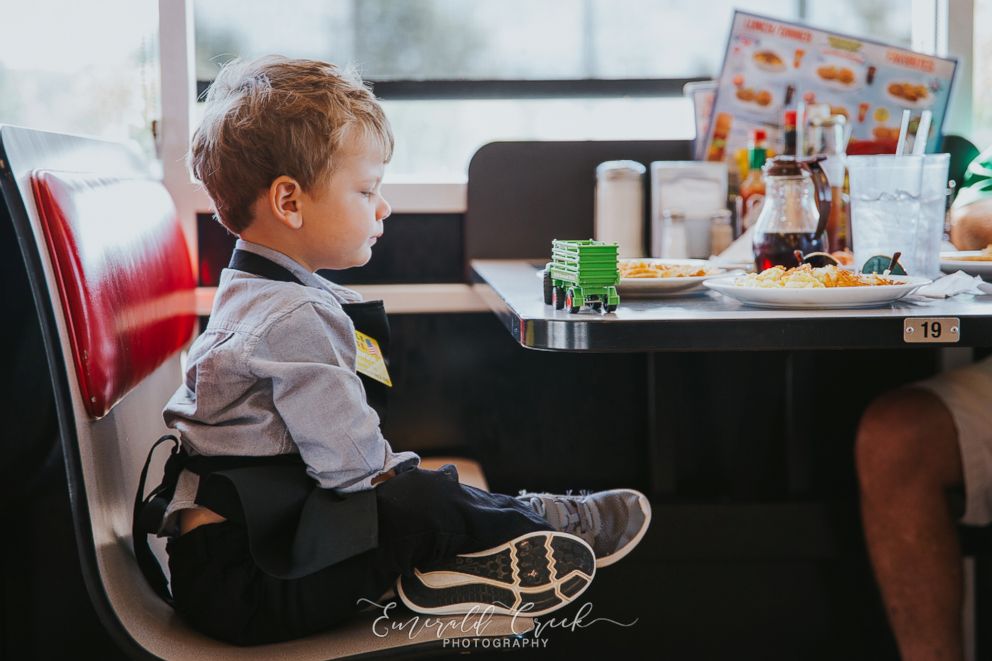 The mother of four threw an adorable party at their local Waffle House in Buford, Georgia, on Saturday afternoon surrounded by his parents, siblings, grandparents, and cousins -- 16 guests total.
She said the friendly staff made Lawson feel like a real member of the restaurant with his very own birthday name tag, personalized apron and Waffle House pins.
"He knew about the theme because he was VERY excited about the pins on his apron and his name tag that he was going to get," the mom said. "He was talking about his 'waffle pins' for weeks beforehand."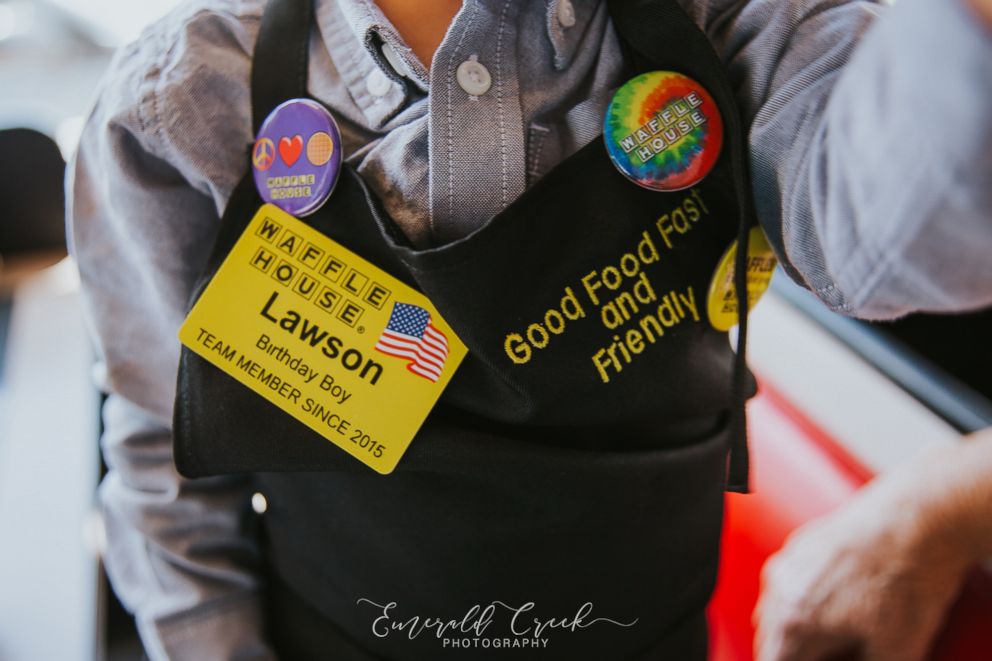 Since the now 3-year-old is "obsessed" with the restaurant's namesake menu item but "just not at breakfast time" his mom made it an afternoon occasion.
"He always gets the same thing: the kids' waffle with sausage and a boiled egg on the side," Natalie Cooper said of the birthday boy's go-to order. "What can I say, the man knows what he likes!"
Ashley Donohue who captured the celebration for Emerald Creek Photography told ABC News, "the party was awesome!"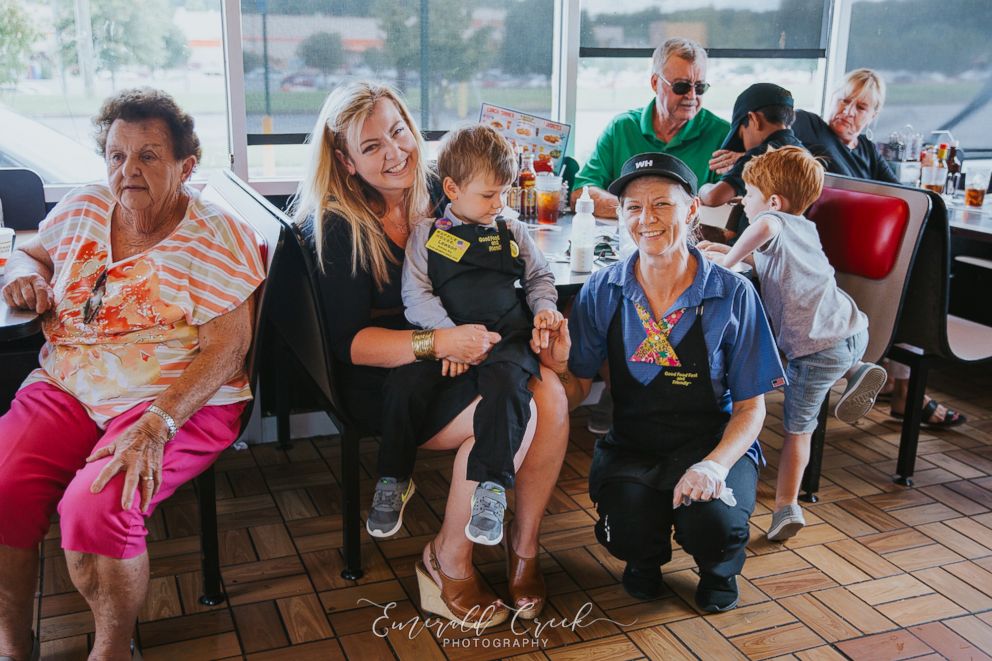 "Lawson loves breakfast, just not at 'breakfast time,'" Donohue explained. "Shooting there was interesting! The staff was super friendly and loved the fact that we were doing a birthday party there! I loved it! Waffle House is such a Southern staple that I got super excited to shoot there."
Natalie Cooper even enlisted the help of their local bakery The Baking Grounds to make a "Waffle House yellow" chocolate cake.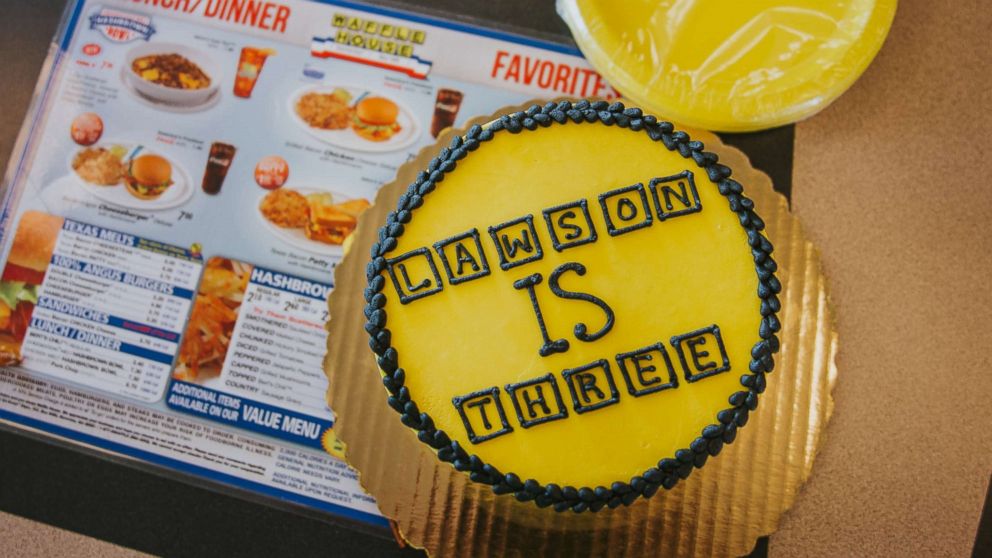 "We designed the top to look like the Waffle House logo," she said of the order she made two weeks in advance.
Everyone left full of waffles and happy, including, of course, the birthday boy.
"As we left the party he [Lawson] held my hand and said, 'That [was] a good party! I had fun!'" the mom said.