The man who pried the burning hot gun barrel from the mass shooter at a Nashville-area Waffle House last month met with a number of survivors from the massacre at Marjory Stoneman Douglas High School on Saturday.
James Shaw Jr. was hailed as a hero after stopping additional deaths and injuries when Travis Reinking allegedly opened fire on restaurant patrons -- killing four -- in Antioch, Tennessee, on April 22. Reinking has been charged with four counts of criminal homicide and four counts of attempted murder, including against Shaw.
Shaw has spent the past few weeks continuing to advocate for the victims of the shooting and against gun violence. That advocacy took him to Parkland, Florida, on Saturday for a meeting with several students who have become prominent advocates for gun control themselves.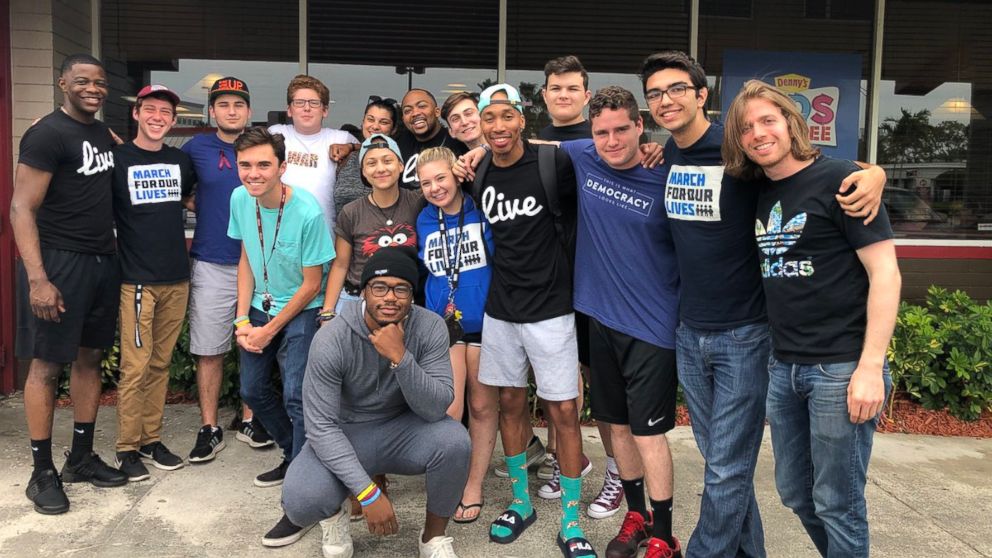 David Hogg and Emma Gonzalez, who have become outspoken activists in the wake of the Stoneman Douglas shooting, were among the survivors Shaw met with in Florida. Seventeen people were shot and killed in an attack on the high school on Feb. 14. Nikolas Cruz, a former student at the school, was charged with 17 counts of murder and 17 counts of attempted murder in the attack.
Gonzalez has actually tweeted about Shaw in the past. Rapper Kanye West praised Gonzalez for her activism and called her "my hero" during a bizarre spree of tweets in late April. Gonzalez tweeted Shaw was her hero, seemingly in response to West's two tweets praising her.
Shaw returned the favor on Saturday, saying Gonzalez was one of his heroes. Gonzalez called the meeting with Shaw "the Most Legendary Breakfast I've ever had in my life."
Hogg tweeted of his meeting with Shaw, "Lots of work ahead but the young people will win."
Shaw, a 29-year-old father of 2, started a GoFundMe page following the shooting, which has raised over $239,000 for the families of the four people killed in the Waffle House shooting. He had initially set a goal of just $15,000.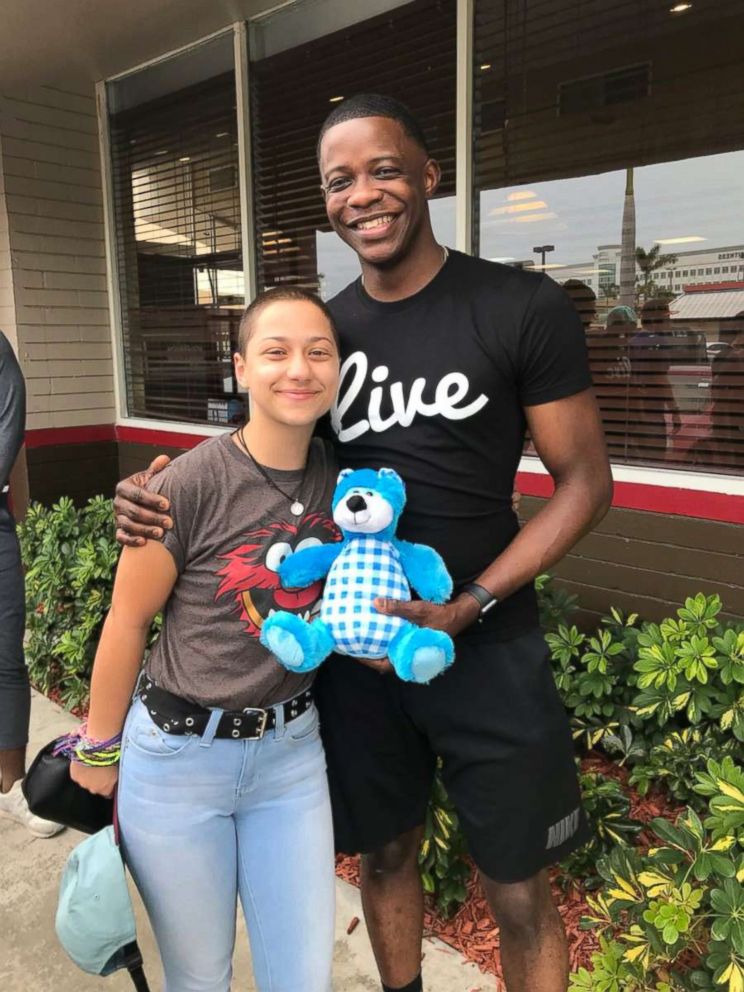 Hogg and Gonzalez were two of the most prominent organizers of the "March for Our Lives" on March 24. The group organized a massive march in Washington, D.C., as well as satellite events across the U.S. In all, there were marches in all 50 states calling for increased gun control and an end to gun violence.
Gonzalez now has 1.4 million followers on Twitter, while Hogg has over 783,000. Both have used the platform to rally for their cause, while facing criticism and hate campaigns as well.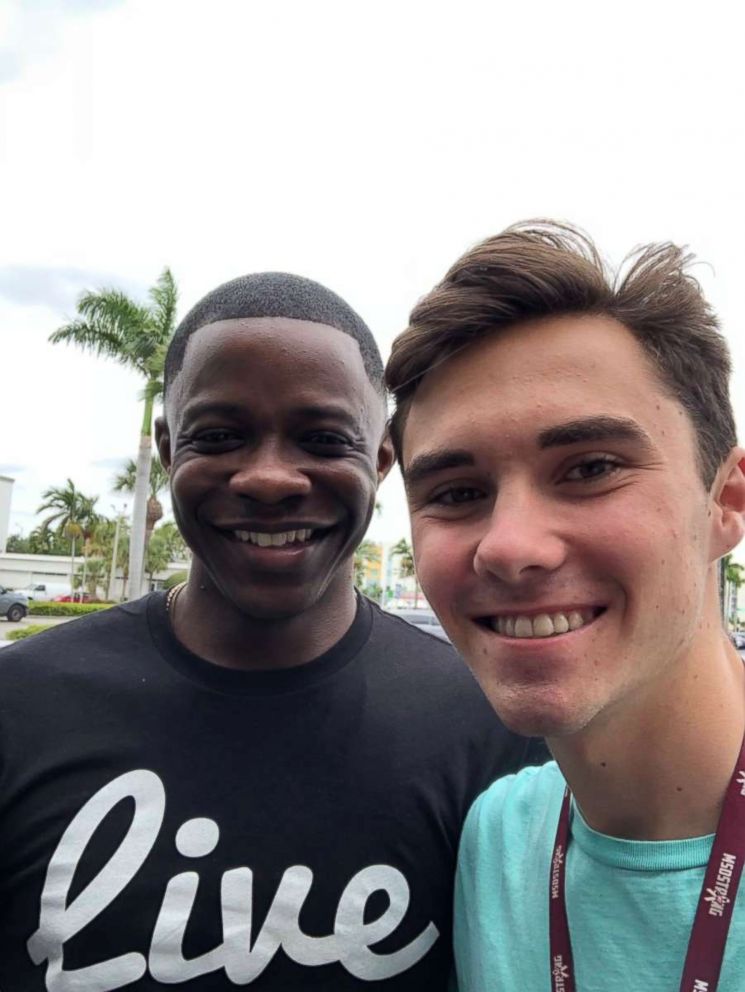 Shaw was wearing a T-shirt labeled "Live," a shirt sold by the Nashville-based company Live Above that is donating all profits to the James Shaw Jr. Foundation for the victims of the Waffle House attack, according to ABC affiliate WKRN.
In addition to Shaw's own philanthropy, his alma mater Tennessee State University, established a scholarship in his name last week.