A Wake Forest University assistant basketball coach has been placed on leave following an incident in which he allegedly punched a tourist in New York that led to the man's death.
Jamill Jones, an assistant men's basketball coach at Wake Forest University, allegedly punched Sandor Szabo, 35, from Boca Raton, Florida, outside a Queens hotel early Sunday, police said.
Szabo later died, and on Friday, the New York City medical examiner's office ruled his death a homicide.
Jones, who surrounded to police Thursday, was notified Friday about the school's decision.
Wake Forest's athletic director Ron Wellman gave Jones the news, according to a statement from Wake Forest Athletic Communications.
He "spoke with Jones [Friday] and he agreed that the decision is appropriate at this time given the circumstances," the statement added.
Detectives told ABC News station WABC-TV that Szabo had just left a family wedding on Sunday, possibly while intoxicated, and was walking around banging on cars before pounding on Jones' SUV. He had believed that Jones' vehicle was an Uber vehicle he had booked, authorities said.
Jones emerged from his SUV and punched Szabo, who fell to the ground, hit his head and later died at a local hospital, according to police and court documents.
The medical examiner's office determined that Szabo died of a brain injury due to a blunt impact to the head.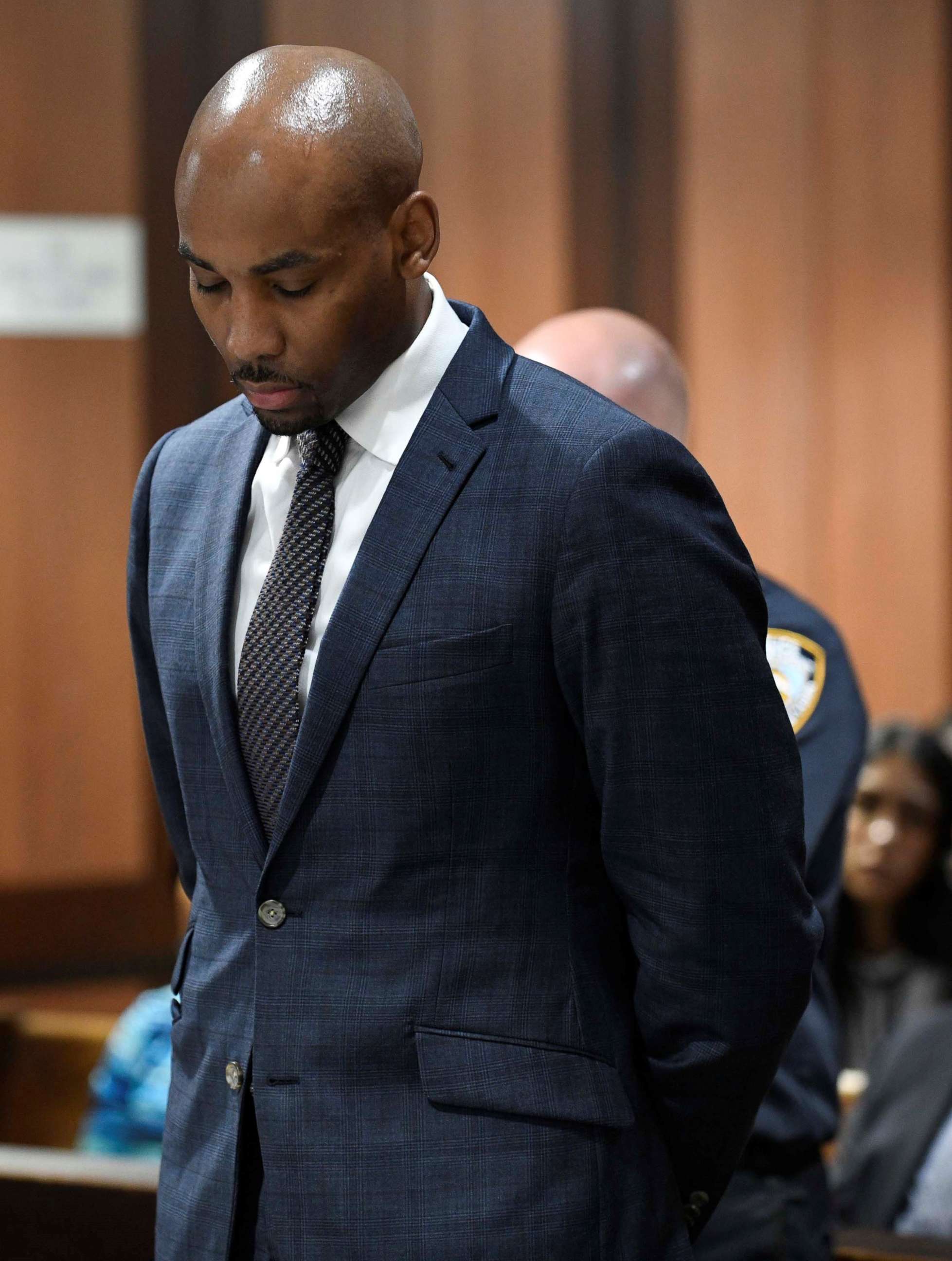 Jones was charged with third-degree assault, but the Queen's District Attorney's Office said charges could be upgraded. His next court date is set for Oct. 2.
"The investigation is ongoing," said a spokeswoman for the district attorney's office.
Jones' family released a statement Thursday, expressing sadness for Szabo's death and asking for the legal process to play out.
"We would like to extend our deepest condolences to the Szabo family for the loss of their son, Sandor Szabo." it read.
"It is our sincere hope that this matter not be tried in the court of public opinion," the statement continued. "The Jones family stands by Jamill, and his legal right to be presumed innocent in what is, ultimately, a tragic incident."