— -- A hospital in Washington state went into lockdown for more than an hour Wednesday morning after an umbrella an employee was carrying was mistaken for a rifle, police said.
Emergency dispatchers received a call from EvergreenHealth in Kirkland, about 10 miles northeast of Seattle, after a doctor observed a man walk into the hospital with what appeared to be a rifle slung over his shoulder and reported it to hospital security, Lt. Robert Saloum, public information officer for the Kirkland Police Department, told ABC News.
Officers responded quickly to the scene, and the hospital was placed under lockdown, Saloum said. As officers were searching the building, the hospital released a surveillance image of the man on social media, asking for anyone who may know him to contact authorities.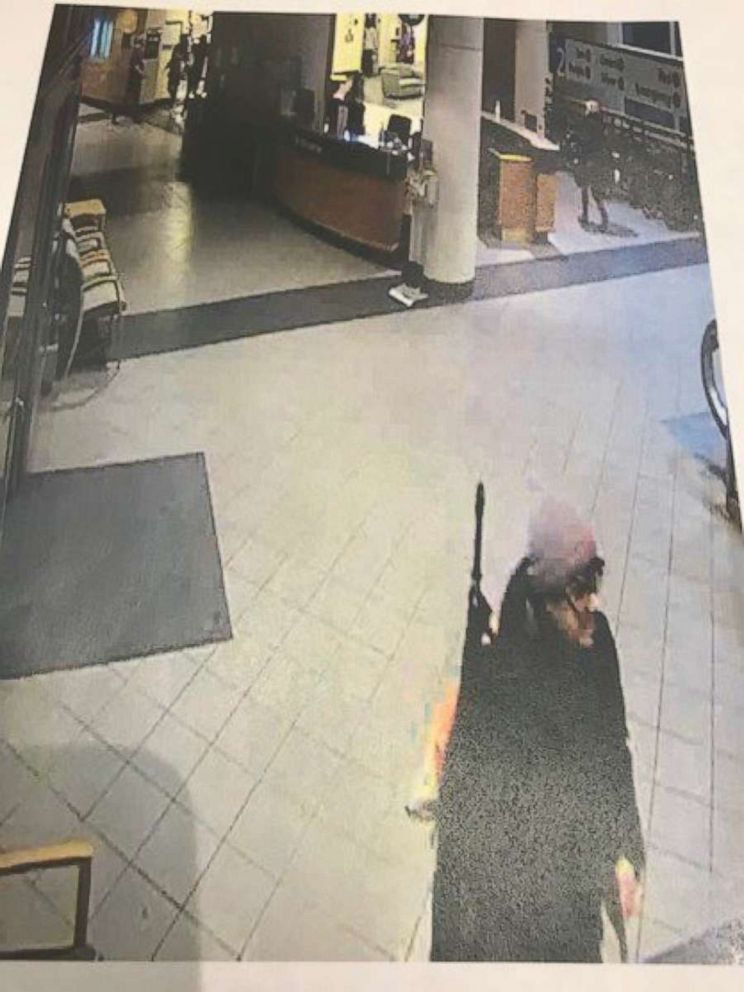 From the angle of the security photo, the umbrella -- which features an ornate handle similar to a medieval-like sword -- appears to be weapon, Saloum said. By the way the man was carrying the umbrella, it looked as if he could reach over his shoulder and "grab it straight out," Saloum said.
After seeing the image on social media, the man, who happened to be an employee at the hospital, contacted security to alert them of the mistake, and police were able to contact him and confirmed that what purported weapon was, in fact, an umbrella, Saloum said.
The umbrella "absolutely looks like a large weapon" such as a rifle muzzle or sword, Saloum said, calling the ordeal a "bad misunderstanding." The lockdown was lifted after less than two hours, he said.
"It's a large hospital -- a lot of area to go through until he realized he was the one we were looking for," Saloum said.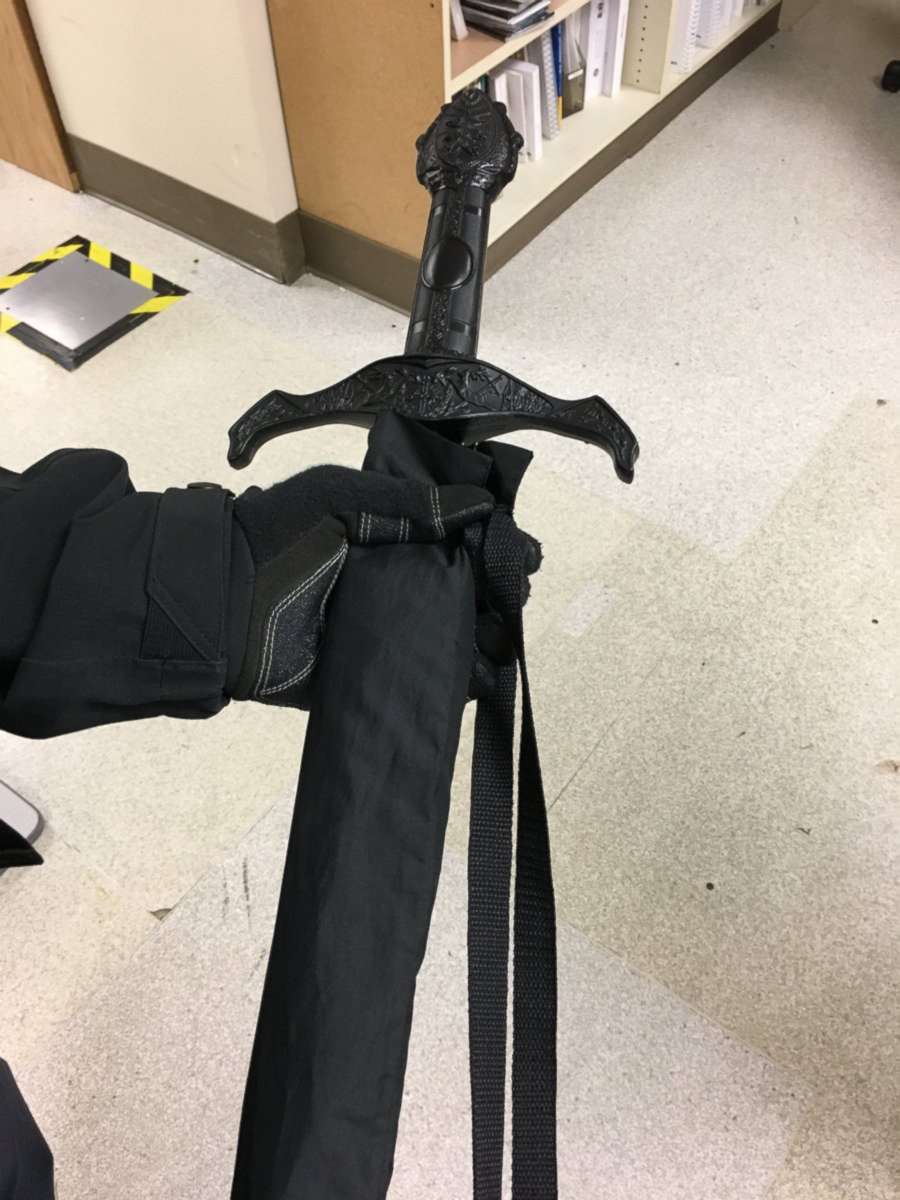 It is unclear which hospital department the employee works in or whether he had brought the umbrella to work before, Saloum said. A spokeswoman for the hospital was unable to confirm the status of his employment with ABC News.
Hospital staff continued to care for the safety and well-being of patients while operating within the lockdown protocol, police said.
"While our officers continually train and are well prepared to respond and intervene in active shooter incidents, we are truly grateful that this was not indeed a rifle," Kirkland Police Chief Cherie Harris said in a statement.