White officer involved in Tyre Nichols arrest fired
Preston Hemphill confronted Nichols before he was beaten by five other cops.
Preston Hemphill, the white Memphis Police officer who was one of the first cops to confront Tyre Nichols, was fired from the force, the Memphis Police Department announced Friday evening.
Hemphill encountered the 29-year-old during a traffic stop on Jan. 7 and allegedly deployed his Taser during the confrontation. In his own body camera video, Hemphill is seen chasing Nichols down the road, but then turns back to the scene of the initial traffic stop.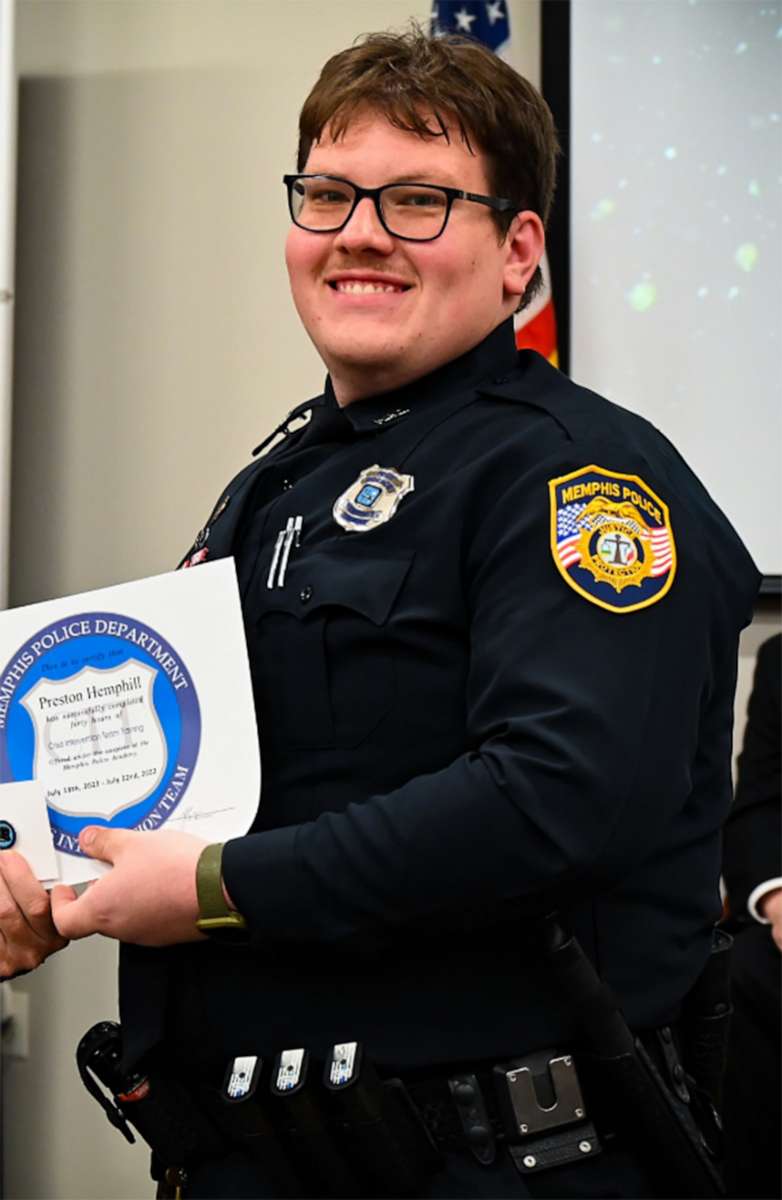 Hemphill was heard on his body camera video saying twice, "I hope they stomp his a--."
Nichols was later confronted by a group of officers who used pepper spray and beat him, according to body camera footage from the night. Nichols died three days later in the hospital.
The five officers who were seen in the video beating Nichols -Tadarrius Bean, Demetrius Haley, Emmitt Martin III, Desmond Mills Jr. and Justin Smith- have been fired and charged with second-degree murder. They are all Black.
The Memphis PD said in a statement Friday that "after a thorough review of the circumstances surrounding the incident, we determined that Officer Preston Hemphill violated multiple department policies."
Those violations included personal conduct, truthfulness and a violation for not using the Taser in compliance with regulations, the department said.
Lee Gerald, Hemphill's attorney, also confirmed his client's termination from the force.
"Though we find this decision regrettable, Preston Hemphill will continue to cooperate with authorities in the investigation into the death of Tyre Nichols," Gerald said in a statement.
Hemphill hasn't yet been charged in connection with Nichols' death.
A seventh unidentified officer who was part of the traffic stop has been placed on administrative leave.
The department said "multiple MPD officers are under investigation for departmental policy violations," related to Nichols' arrest and death and more information would be forthcoming.
Earlier in the week, the Memphis Fire Department announced that it terminated three of its members who were in an ambulance that was called to the scene after Nichols was beaten.
EMTs Robert Long and JaMicheal Sandridge, who initially assessed Nichols at the scene, were fired for failing "to conduct an adequate patient assessment of Mr. Nichols," according to the fire department. MFD Lt. Michelle Whitaker, who was inside the first ambulance at the scene, was also fired.