— -- A wintry mix is falling yet again on New England and portions of New York state today, threatening to bring up to 1 to 2 feet of snow to some areas and marking the region's third consecutive week with tricky travel conditions.
The National Weather Service issued winter storm warnings for central New York, the western Catskills and much of New England through early Tuesday.
This new storm has the city of Boston in the bull's-eye once again with another set of records on slate to be broken.
So far this season Boston has received more than 62 inches of snow, well above the city's seasonal average of a little more than 40 inches. That total includes more than 8 inches of snow that fell this weekend.
Just a couple weeks ago, Boston experienced its snowiest week on record, setting the stage for increasing concerns for what to do with all the snow.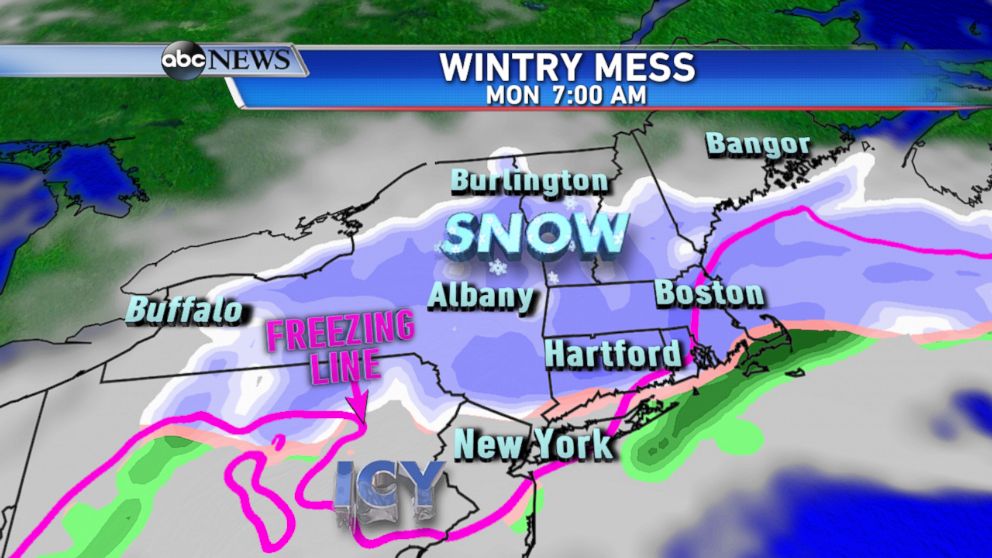 Boston Mayor Marty Walsh said the city is running out of places to put all the snow.
"We've never seen this type of snow here in the city of Boston, any other time in the history of our city," he said.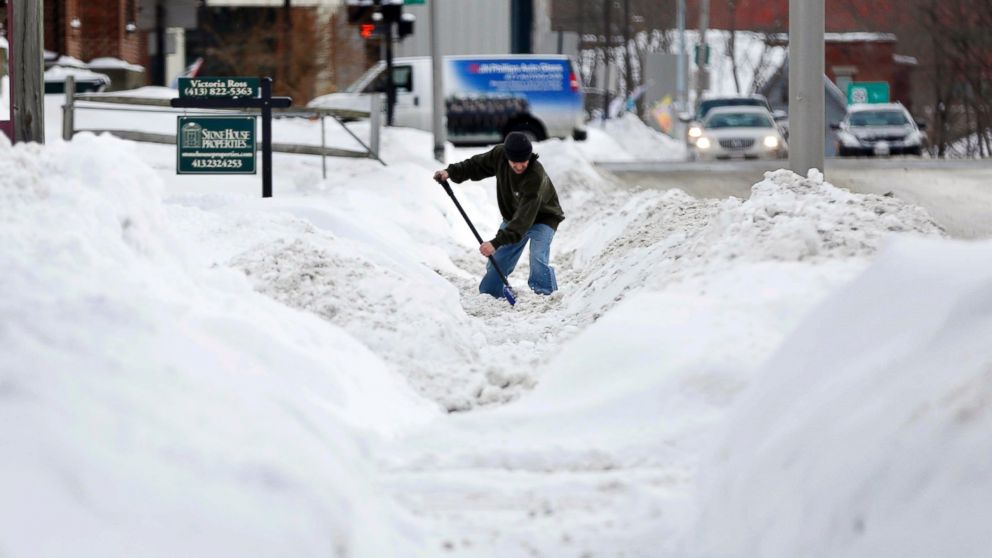 Other weekend snowfall totals include nearly 10 inches in Plymouth County, Massachusetts, and 9 inches in parts of New Hampshire.
Heavy snow was reported in parts of Vermont with snow falling from Buffalo to the coast of Maine. A wintry mix is expected for locations along the Pennsylvania and New York state line east to the southern New England Coast.
Areas of freezing rain are expected to lead to icy roads near Interstate 80, with heavy snow expected to continue for areas farther north. The wintry mix is expected to change to all snow throughout the day, as colder air will be moving south.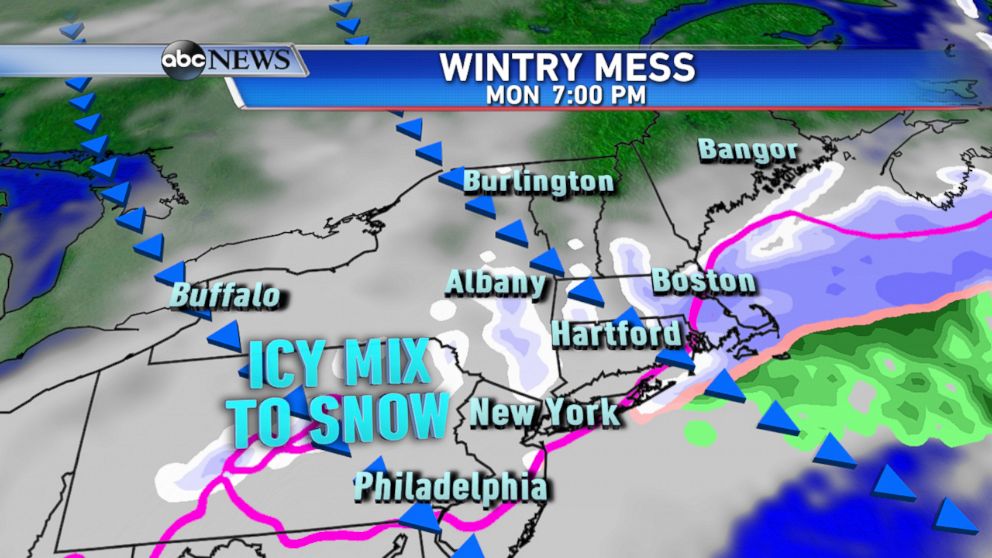 The highest snow amounts are forecast to fall from central New York State to New England with Boston and the surrounding area expected to see the biggest snow totals once again. By tonight, areas farther south will see some light snow accumulations as well, as the wintry mix changes over to snow even briefly as far south as Philadelphia.
The storm is expected to wrap up by early Tuesday morning with quieter weather expected for the middle of the week.
The Associated Press contributed to this report.