— -- A new storm is making its way to the Southeast Wednesday, likely dumping rain, sleet and some snow before moving north. The storm has prompted schools to close in Florida, Georgia, and South Carolina. Meanwhile, the Northeast is bracing for another brutal arctic invasion.
The winter storm is set to hit Wednesday, but ice has already formed on fountains in some southern cities, including Savannah, Georgia, and Charlotte, North Carolina.
It is then forecast to head north, where there is the potential for the storm to become a "bomb cyclone" as it strengthens off the New England coast on Thursday. Very heavy snow, hurricane-force gusts and blizzard conditions are all possible in this scenario.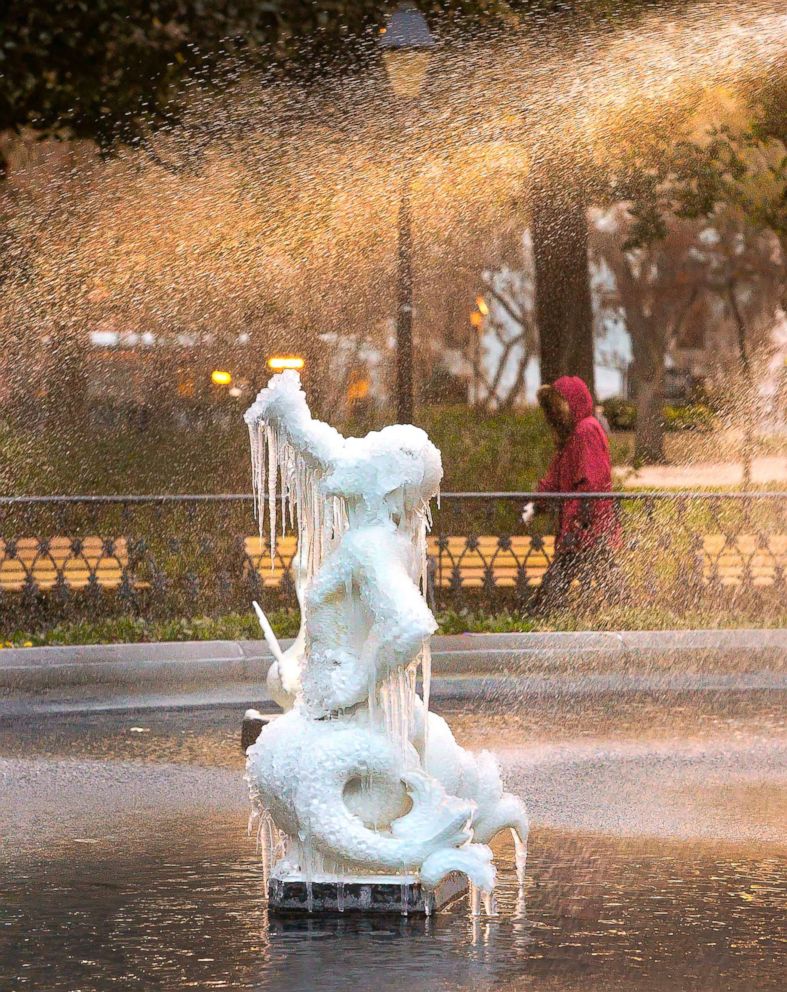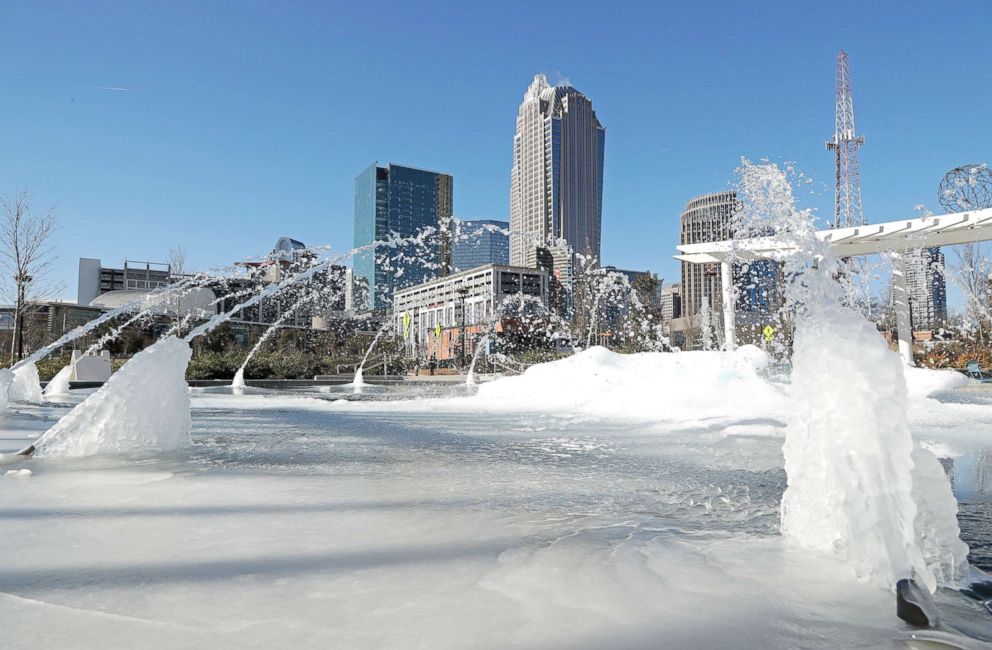 In northern Florida and southern Georgia, a dangerous mix of snow and ice are in the forecast for Wednesday morning.
Residents of cities including Tallahassee, Florida, and Valdosta, Georgia, may see up to an inch of snow on the roadways during the Wednesday morning commute.
The Florida State University campus in Tallahassee and public schools in Tallahassee will be closed Wednesday.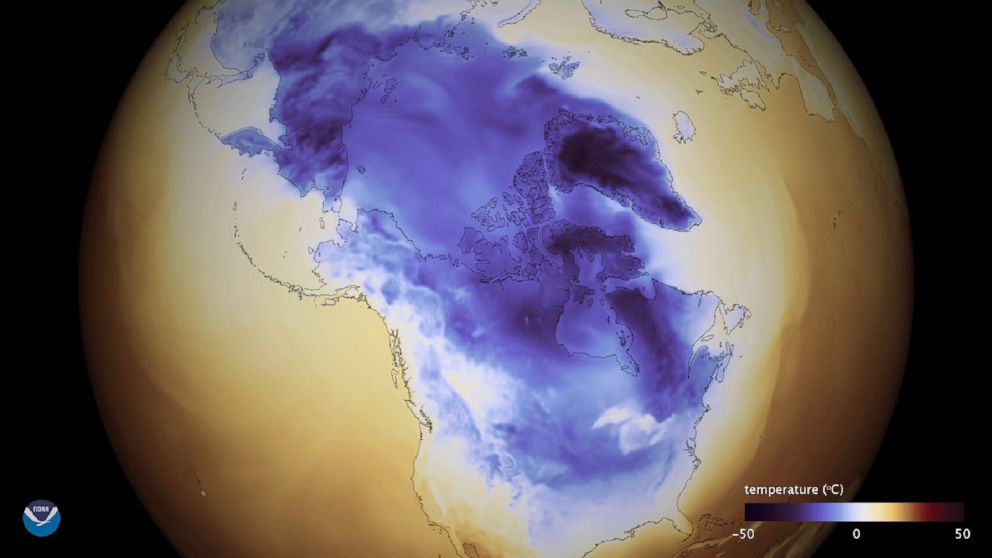 Through Wednesday the low pressure will ride up the East Coast, bringing a wintry mix of snow and ice through Georgia, South Carolina and North Carolina.
Georgia and the Carolinas may see 1 to 3 inches of snow.
In Savannah, public schools will be closed Wednesday as the city braces for the freezing rain and snow.
In Charleston, both the College of Charleston and Charleston County School District schools will be closed Wednesday.
The storm will strengthen as it moves north overnight Wednesday. By Thursday morning, there will be heavy snow across the Mid-Atlantic coast, including Philadelphia and the New Jersey shore.
The Mid-Atlantic is forecast to have about 3 to 6 inches of snow, with lower amounts inland and higher amounts near the coast.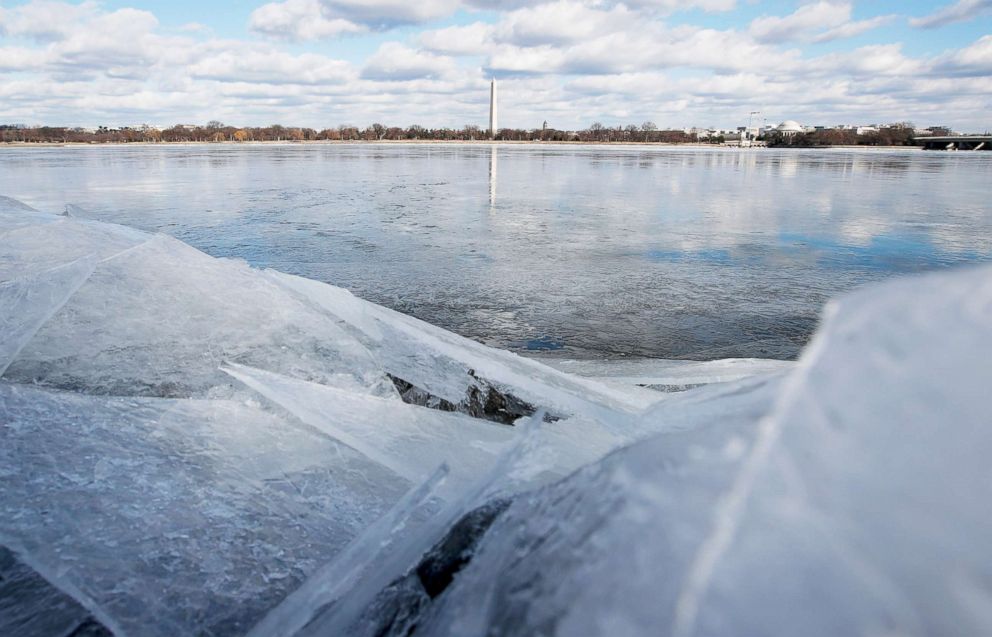 The snow will continue north Thursday. Long Island and New England -- especially Maine -- may get over 6 inches of snow.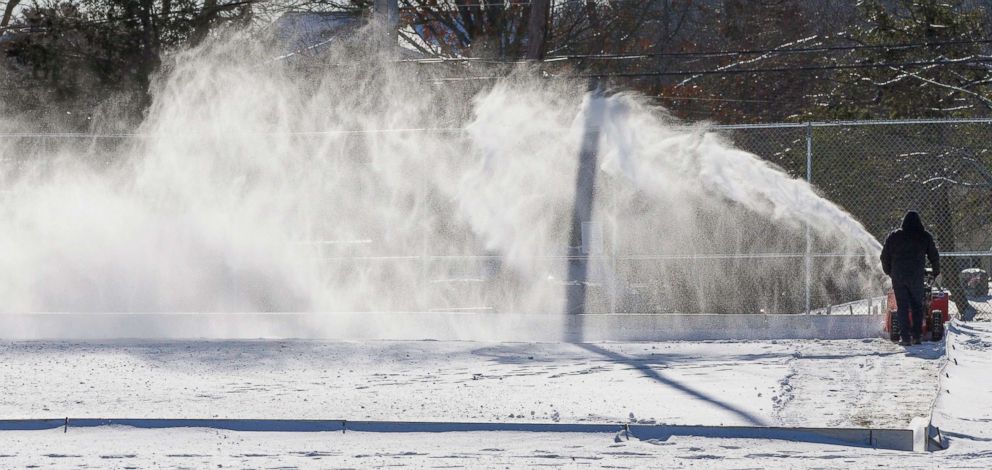 Another arctic outbreak is also expected for the eastern United States. On Friday morning, wind chills could drop as low as minus 30 from the Midwest to the Northeast.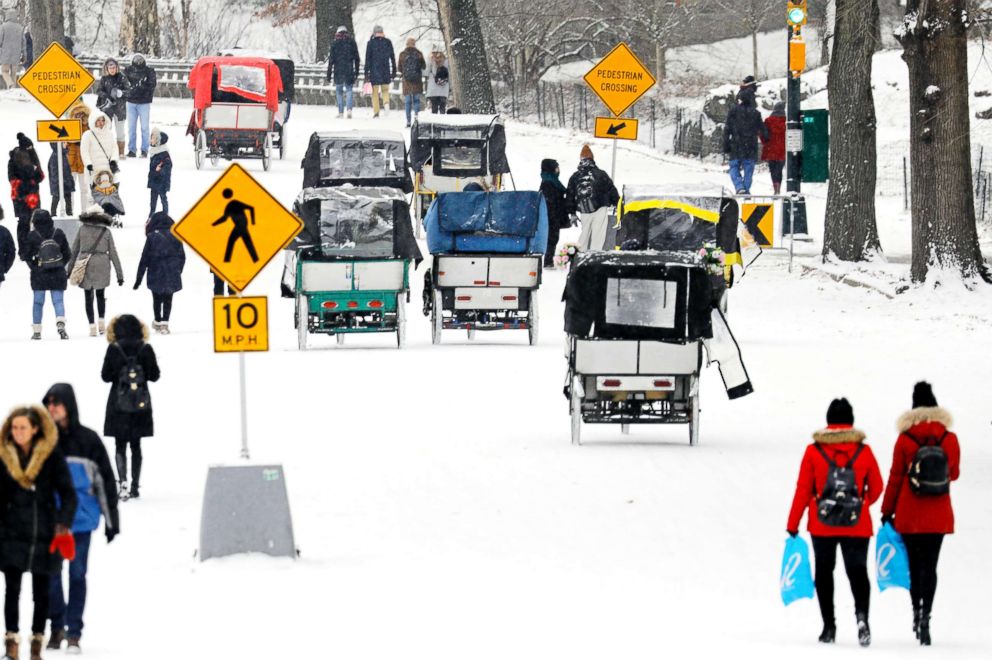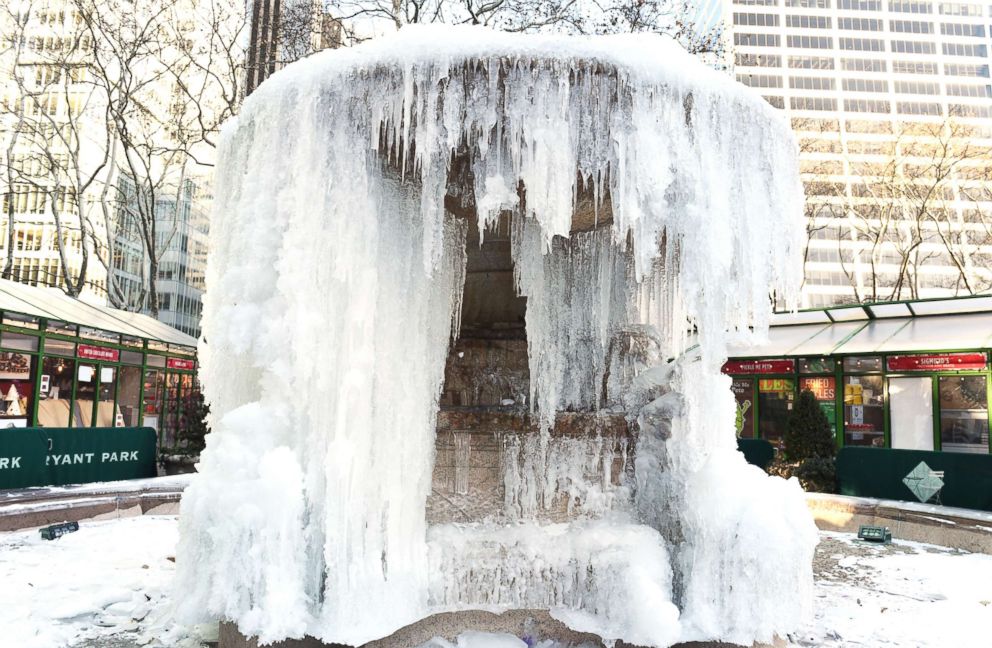 The coldest morning for the Northeast will likely be Saturday, with wind chills near minus 50 degrees in northern New York and wind chills well below zero for the Interstate-95 corridor from Washington, D.C., to Boston.