Witness who recorded teenager shot by East Pittsburgh cop: 'All they did was run'
"He looked like he knew he messed up ... he looked frantic."
The woman who filmed an East Pittsburgh police officer shoot an unarmed African-American teen said the officer had been "very harsh" and "very aggressive" in the moments leading up to the shooting.
The witness was standing on a nearby balcony and started recording with her cell phone what would be Antwon Rose's last moments.
In the short clip, Rose, 17, is running from the car during a traffic stop before three shots appear to come from a police officer's firearm.
In an exclusive interview with ABC News, Shauny Mary, 23, wearing a blouse with rose print in honor of the late teen, said the officer fired without provocation.
"The way he had his gun pointed towards him, he was ready to do something," she said. "He was taking target practice on this young man's back."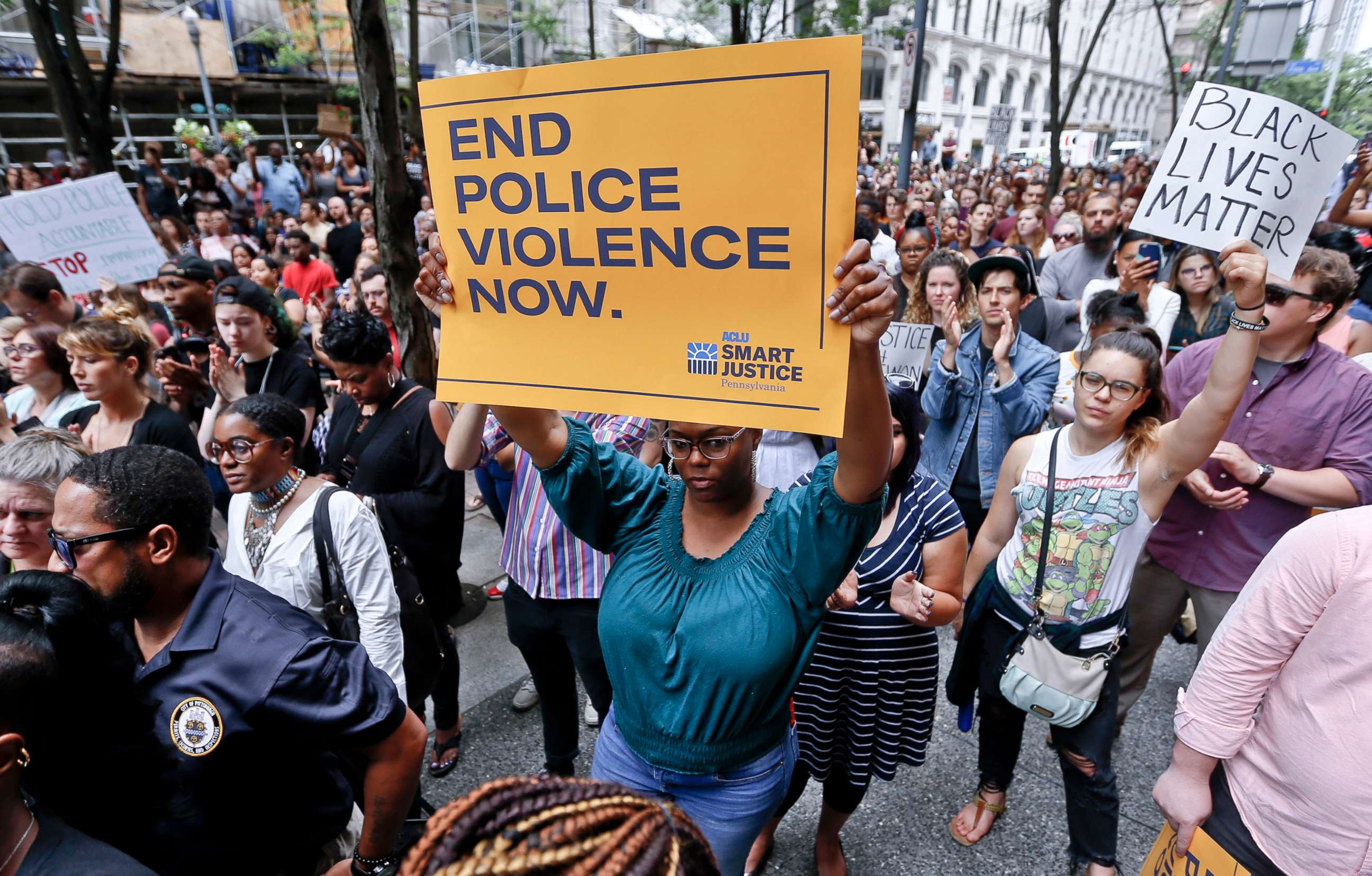 Rose was in a car that was pulled over on Tuesday by 30-year-old officer Michael Rosfeld, who had only been on the East Pittsburgh police force for three weeks. Police said they stopped the car after receiving 911 calls of a drive-by shooting in the area.
Mary said that she knew something was awry from the officer's tone.
"He was very harsh," she said. "He was screaming and he was very aggressive. I didn't understand why."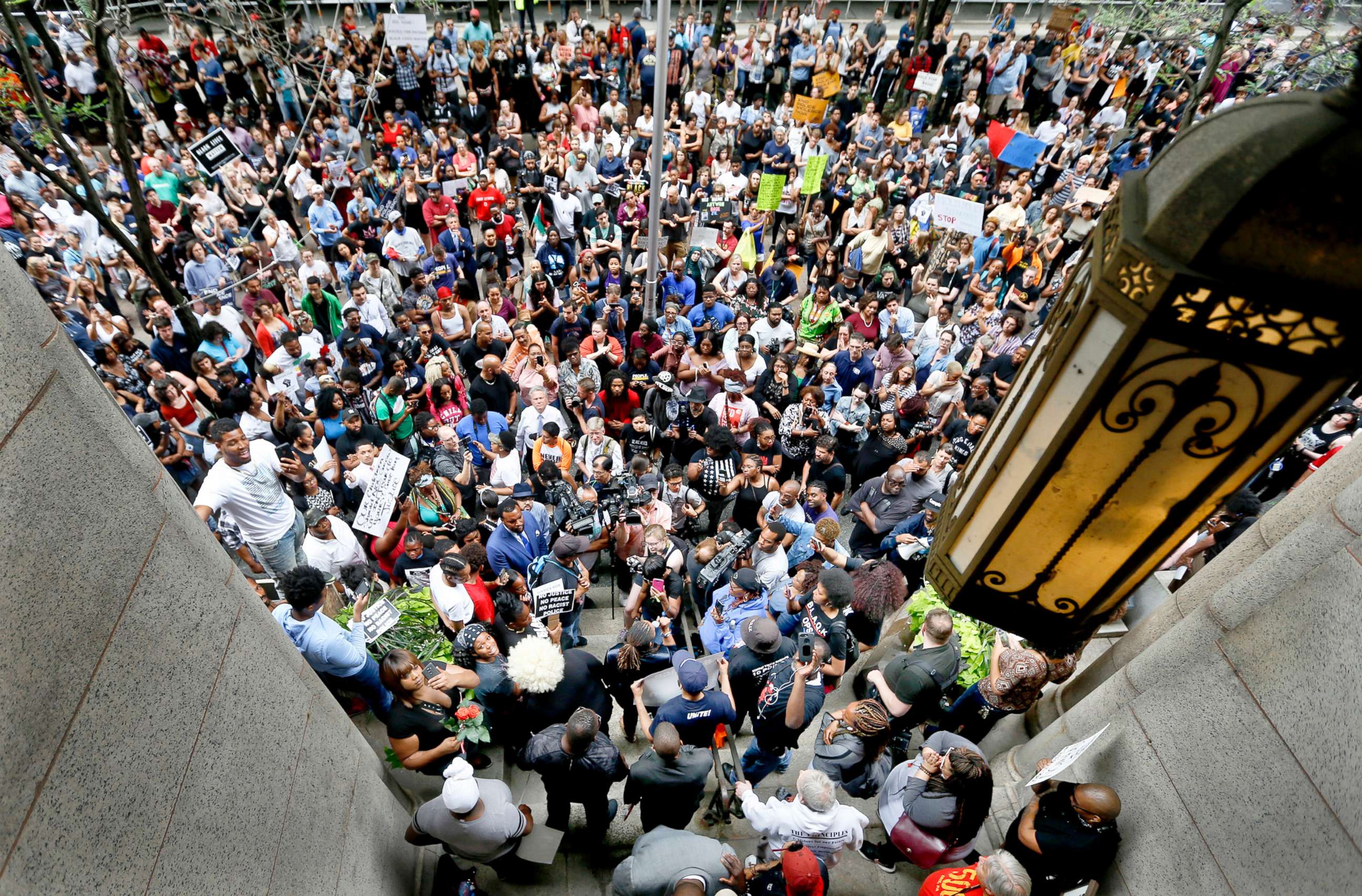 The alleged bombast was followed up with the police officer allegedly drawing his gun.
"As the police officer's screaming his gun is out and already pointed toward the vehicle," Mary added. "I captured the exact moment of him shooting."
Mary said the car Rose was seated in had its driver's side car door already opened and then a passenger door "open up" and the occupants attempt to run away.
"The [officer's] gun is pointed toward the vehicle and you see two kids flee from the car," Mary said. "Then three shots."
The moment the shots were fired Mary's "heart stopped."
"My heart fell out of my chest," she continued. "What was that for? Why was that needed?"
The moments after the shooting also were almost as startling for Mary.
"He had his hands over his head," Mary said of the police officer in the seconds that followed the fatal encounter. "He looked like he knew he messed up... he looked frantic."
She said that other officers arrived and attempted to console the cop.
"I saw the other officers surrounding him and they all had their arms over him and they got him out of the area," she said.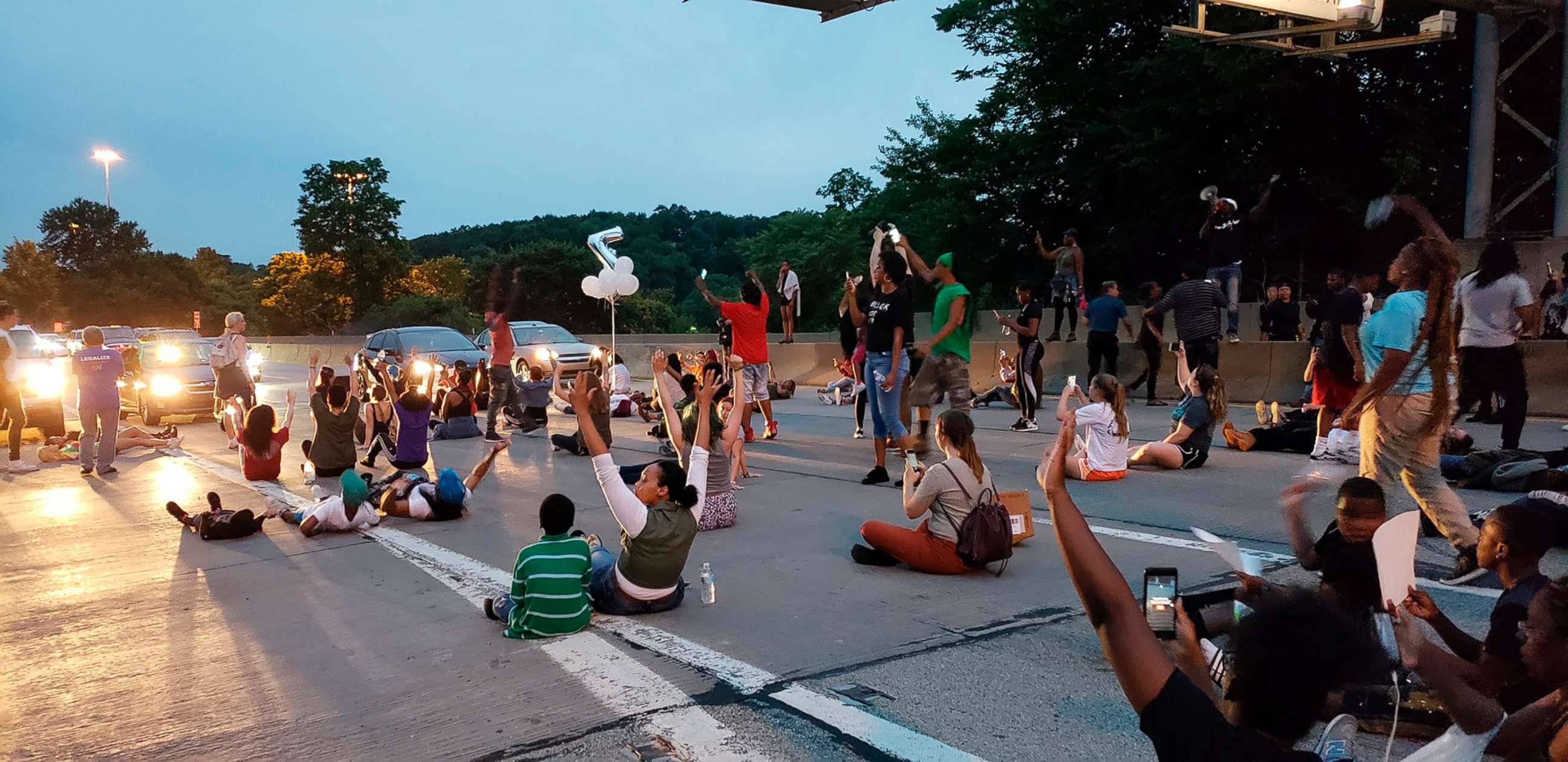 As for Rose, she said that medics attempted to resuscitate him without success.
"It didn't look like he was breathing," she said through tears.
Mary is convinced that Rosfeld could have de-escalated the situation and didn't have to shoot Rose.
"Why were they shooting at them?" she said. "All they did was run.
"They didn't have nothing in their hands and they didn't say anything to the cop to make him feel scared."
In statement on Thursday, officials from the borough of East Pittsburgh said they were "profoundly saddened by the death of Antwon Rose" and offered sympathy and condolences to his family.
"We have confidence in the Allegheny County Police and District Attorney's Office and we will be transparent with any and all information that they need during the investigation," the statement said.
Rosfeld was placed on leave pending the completion of an investigation into the shooting. A call placed Saturday to Rosfeld's attorney was not immediately returned.
A funeral for Rose is scheduled to take place on Monday.
For Mary, she simply "wants justice for Antwon."
"I think about Antwon every day," she said.
In her mind, the video she shot, which has become evidence in the investigation, makes her feel she can fight for him posthumously.
"I'm going to make sure you get justice," she said, speaking to Antwon directly. "You didn't deserve this. I promise I'm going to do whatever I can."
ABC News' Armando Garcia, Morgan Winsor, Mark Osborne, Dominick Proto and Emily Shapiro contributed to this report.