Woman accused of murdering, dismembering her elderly parents
Verity Beck faces two charges each of first- and third-degree murder.
A Pennsylvania woman has been arrested for allegedly murdering and dismembering her parents with a chainsaw.
Verity Beck, 43, allegedly shot both her parents in the head Tuesday before dismembering them, according to a criminal complaint.
Beck, who resided at the home in Norristown, outside Philadelphia, has been charged with two counts of first-degree murder, two counts of third-degree murder and possessing an instrument of crime.
The victims' son, Justin Beck, later told police that he had gone to his parents' house to check on them when he saw a deceased person lying on the floor covered with a bloody sheet and a chainsaw lying near the body, according to the complaint.
Justin Beck said he spoke with his sister for about 30 minutes inside the home, at one point asking her if something bad had happened to their parents, to which she responded, "Yes." She also told her brother things at home had "been bad," according to the criminal complaint.
Justin Beck told her they needed to contact the police but she said she needed "more time," according to the criminal complaint.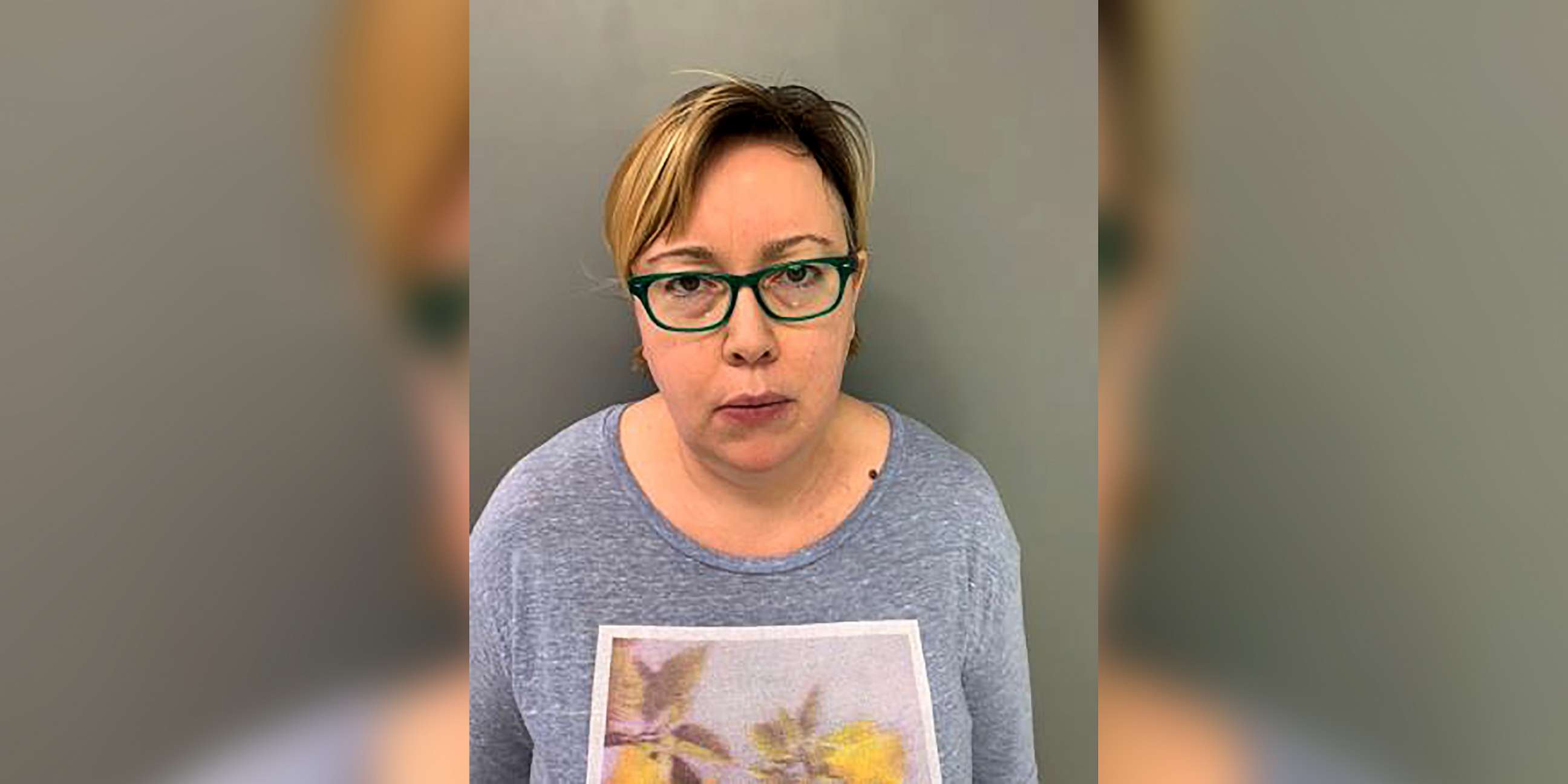 He then left the home and called 911. He also told police that there were at least two firearms in the house that his sister may have had access to, according to the complaint.
Police went to the home to conduct a wellness check and tried to make contact with Verity Beck at the front door, but received no answer, the criminal complaint said.
When they entered the home, they noticed a strong odor of decomposition. Inside, they found Verity Beck, who was handcuffed and removed from the home.
Officers found the bodies of a 73-year-old male and a 72-year-old female. A chainsaw was found near one of the bodies and both were in "various stages of dismemberment," according to the Montgomery County District Attorney's Office.
The county coroner's office determined that both victims died of gunshot wounds to the head and the manner of death was ruled a homicide.
Beck is not eligible for bail because of the first-degree murder charges, according to the district attorney's office.