— -- One of the roughly dozen women who came forward with accusations of sexual harassment or assault against Donald Trump during the presidential campaign doubts that the uproar over allegations against Harvey Weinstein will lead to lasting change.
Jessica Leeds alleged last year that Trump groped her on an airplane in the late-1970s, which the president has repeatedly denied. Leeds, 75, said she is skeptical that any changes in the handling and prevention of sexual assault and harassment will occur, likening the public uproar to the call for action when controversial events prompt heated debate about race relations in America.
"Every once in a while, we say we need to discuss the problems with racial issues and we don't, so I somewhat fear that after the headlines fade… it won't change things," Leeds told ABC News of the Weinstein backlash.
The chorus of claims against Hollywood producer Weinstein have prompted renewed national discourse about sexual harassment and assault, with more and more women – including a number of A-list celebrities – coming forward with their allegations, which include rape.
A spokesperson for Weinstein has denied any allegations of nonconsensual sex, in a statement to The New Yorker.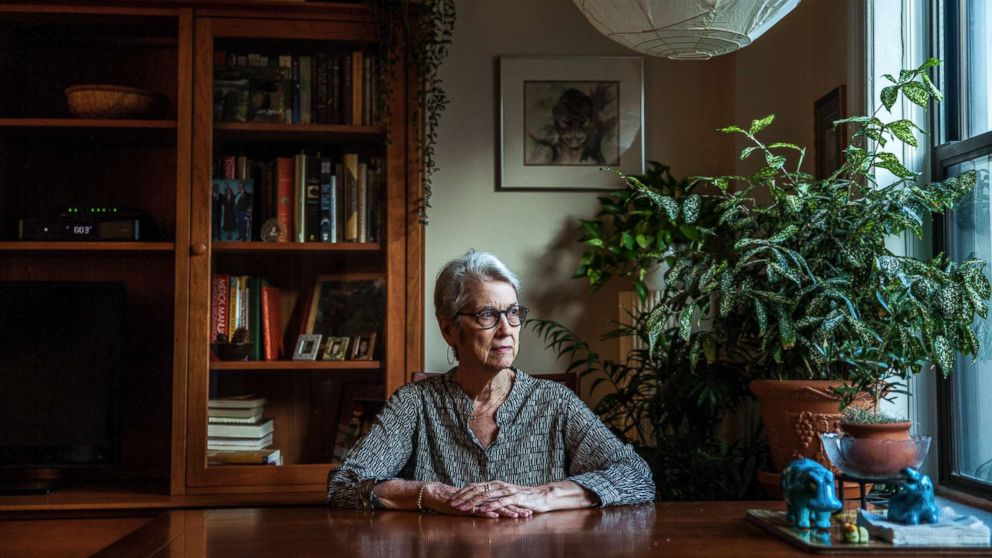 The reverberations are being felt outside Hollywood, too, with the popular #MeToo social media campaign prompting women across the world to talk about their experiences, in the hopes of showing how widespread sexual harassment has become.
Leeds, when asked whether she thinks momentum from the Weinstein allegations will have an impact, said, "I would love to believe so," adding it would be good "if it is empowering that women feel that they don't have to put up with this s---."
"I sense [that] since we don't see really any men coming forward [in support of women], that we've got a long way to go," said Leeds, who lives in New York City.
Leeds noted how while Weinstein has faced consequences from the outcry over the allegations against him, including his dismissal from the board of his eponymous company and from the Academy of Motion Picture Arts, Trump did not face similar consequences, and "now have Trump as our president."
She noted that Billy Bush lost his job at NBC IN 2016 after release of the infamous "Access Hollywood" recording MADE IN 2005 on which Trump was heard talking to Bush about grabbing women "by the p----," which Trump defended as "locker-room talk" before going on to win the election.
"I must admit I've found myself saying that after Trump was elected and people would still come up to me and thank me, and I would say 'But it didn't help.' I truly was disappointed that we couldn't make the objections for Trump the person stick. It's like he is Teflon," she told ABC News
"I don't expect fairness in the world. It's always a problem," she added. "But Trump has got so many other problems that he's inflicting upon the United States that the sexual harassment is kind of low on the totem pole of problems that we have with him being president."
Leeds went public in a New York Times article on Oct. 12, 2016 – discussing an alleged decades-old interaction with Trump -- four days after the "Access Hollywood" recording was released, and three days after the second presidential debate, during which Trump denied ever kissing or groping women without consent.
"That so infuriated me," Leeds said.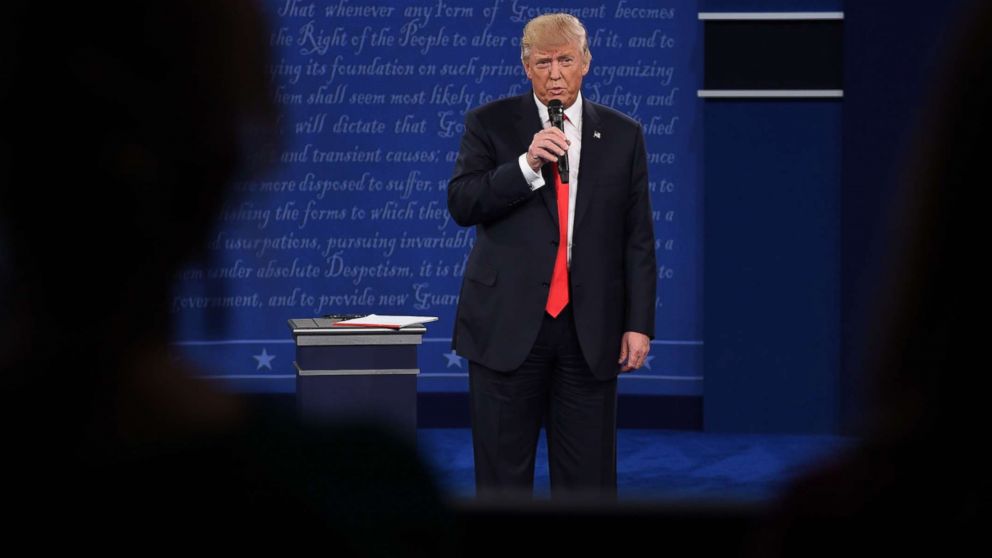 Leeds had been telling friends throughout the campaign about the alleged interaction she had with Trump in the late-1970s when she was a traveling businesswoman. She first went public with her allegations in The New York Times, saying she and Trump were seated beside each other in the first class cabin of a plane. During one point in the flight, Trump lifted the armrest and grabbed her breast and put his hand up her skirt, she alleged to The Times.
Leeds never pursued any legal action against Trump, and Trump has repeatedly denied all of the allegations made by Leeds and the other women who came forward during the campaign. Ten days after The Times article appeared, Trump threatened to sue the women who made the allegations, though he never did so.
Leeds heard Trump's threats on TV "but nothing came of it," she told ABC News.
The trauma from the alleged incident on the plane still resonates with Leeds, she said.
"It doesn't mean a lot to men that they exercise this power over women," Leeds added.
"The harassment is like, 'Oh, well, I have this itch.'… They don't think, 'I'm going to bother this woman and she's going to have nightmares,'" she said.
"It doesn't even get on their radar the emotional trauma that they are inflicting."
After coming forward, Leeds said, her children guarded her from the negative reactions. They "would not let me answer the phone, and I didn't have any interest in checking Facebook or whatever it is because I don't know how," she said.
"All of the reaction I got face to face ... [which was] mostly in New York City, was unbelievably positive," she said, noting how nearly every woman who would come up to her after the article was published would say two things.
"They would say, 'Thank you' and, 'You're so brave,'" she said.
"I didn't feel particularly brave. I was just angry at Trump lying, but he does have a problem with telling the truth but that's a different story all together," Leeds said.
The time gap between her alleged incident with Trump and the recent accusations against Weinstein and others sent an disturbing message to Leeds, she said.
"I had been wrong: I really had thought that things were better for women, working women, and there was less of the sexual aggression in the work place," she said.
"It still happens."