The phone rang at 8:30 a.m., the way it did every day at the tidy home on the cul de sac in upscale Linwood, New Jersey.
But on this day, May 10, 2012, the ringing went unanswered. April Kauffman, the buxom blonde socialite was home but didn't pick up.
Soon, another call was made – this time to 911.
"I'm at my boss' house," said the Kauffmans' handyman. "She's lying on the floor of her bedroom and she's not answering me."
It didn't take long for the police to descend on Woodstock Drive. Then came the media.
The popular radio talk show host, known as a woman about town, was dead and it was not from natural causes.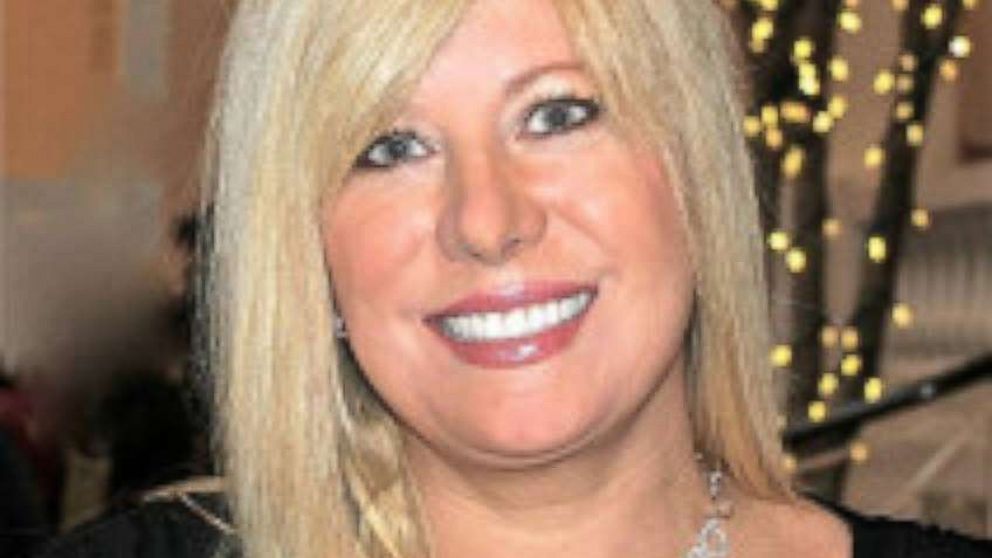 A few miles away, Kim Pack, Kauffman's daughter from her first marriage, heard her own phone ringing. She answered, heard the news and raced to Woodstock Drive.
There, the cops stopped her from going inside. Pack was told it was a crime scene and that investigators believed her mother was the victim of a potential homicide.
"Well," Pack told the cop almost instantly, "you can go right over there, because that's the person that killed my mom."
Without the slightest doubt, Pack told detectives the man responsible for her mother's death was her stepfather, Dr. James Kauffman, himself a prominent local citizen. It would take five years, but eventually Pack's suspicions turned into the arrest of James Kauffman on charges he orchestrated the murder of his wife, Kim Pack's mother.
"A prominent member of the community shot dead in her own bed in her home in an otherwise, you know, I won't say crime-free community, but a low-crime area," said Damon Tyner, the Atlantic County prosecutor who brought charges against James Kauffman. "It was necessary to solve this case because if we couldn't solve this one, then the public would perhaps lack confidence that we could solve any homicide."
Pack was still in high school when, she said, her mother met James Kauffman, the go-to endocrinologist in the Atlantic City area. The couple dated for a year and then married.
"She did struggle in love because maybe she was looking for the wrong things," Pack said in an emotional in-depth interview with ABC's Deborah Roberts. "I think that she deserved love…I was hoping Jim Kauffman would make her happy."
At first, it seemed like Jim Kauffman was a good fit for the fun-loving April. They both rode motorcycles. He'd also claimed to be a decorated Green Beret and Vietnam war veteran, which led April Kauffman to take up a cause for veterans. James Kauffman had military tattoos and medals and proudly told of the way he survived a Viet Cong ambush.
To outsiders, they were a couple to be envied.
But there was a terrible secret lurking, Pack said. Eventually, her mother learned that her husband was a fraud. His valor, stolen. His military tales, made up. He was not a Green Beret, never saw a second of combat and had never served in the military.
"She was crushed," Pack said. "She was crushed for so many reasons but I think she felt duped."
As she always did, April Kauffman confided in the daughter who was her best friend and even appeared at times to be her twin. "That was … the point where she was like, 'I need out. I'm done. I'm done,'" Pack said.
But escaping Jim Kauffman wouldn't be easy.
"She said to me that she threatened him and said, 'I'm done. I want out. If you don't give me a divorce, I'm going to tell everybody that you're a liar.' … And he said, 'If you tell anybody, I will go nuclear on Kimberly and the children,'" Pack said.
"I looked at her and I said, 'What? What does that mean?'" Kim says her mother responded, "'Don't worry. He doesn't have the balls to do anything.'"
When April Kauffman died, Tyner was a practicing attorney. He says that there was a prevailing feeling that, "We were, as a community, we were waiting for answers, and we believed at the time that they would be forthcoming and that they would be imminent, but as time passed on, there were really no answers and it kind of faded into an abyss."
The case seemed to grow cold. Jim Kauffman would reconnect with an old flame and remarry fifteen months after April's death. He appeared to return to the life of work and travel he had had before she had passed.
Within weeks after April Kauffman's death, Pack and her stepfather met at a local restaurant.
"He says to me, 'Let me tell you something. I have a very good attorney and I've been advised to not speak to anybody about this,'" Pack recalled. "He's like, 'You might need to really start to realize that this is never going to be solved.' I said, 'Well, I'm not going to realize that … because I will never stop finding out.' … I walked away and I never spoke to him ever again."
About a year after her mother's death, Pack said, Jim Kauffman began auctioning off some of her mother's possessions.
Then, she said, he filed papers to collect on April's life insurance policy. It was then that Pack started to fight. To stop the insurance company from paying out to her stepfather for a death she believed he caused, Pack sued her stepfather for the wrongful death of his wife, her mother, April.
Propelled by anger and the need for justice, Pack and her lawyers said they were unwilling to give up once the battle started. For years, they felt they were alone in the fight. Pack says that when she met with Jim McClain, who had been appointed county prosecutor less than two months after April died, he said little about the case other than that it was active, making her question the efforts being put into the investigation by authorities. Through a spokesperson, McClain declined to comment.
But then last year, former New Jersey Gov. Chris Christie moved McClain to a state judgeship and appointed Tyner, a local guy whose father had been a well-known firefighter and police officer, to become the new Atlantic County prosecutor.
Troubled by the unusually high number of unsolved homicides in his jurisdiction, Tyner ordered a top-to-bottom review of cold cases. The April Kauffman death was listed at the top of cases that his staff felt could be easily solved.
Detectives and prosecutors went to court for an order to take James Kauffman's DNA. At the same time, a separate case dealing with medical fraud was percolating around the country. When James Kauffman's name popped up in that case, authorities went to his office with a search warrant last June.
Worried he would be arrested, James Kauffman pulled out a Ruger 9mm gun and threatened to kill himself – in full view of police body cameras. After a standoff, he was handcuffed and jailed on weapons charges.
"He just said that, 'I've always said, I'm not being arrested for this.' We took this to mean the murder of April [Kauffman]," Tyner said.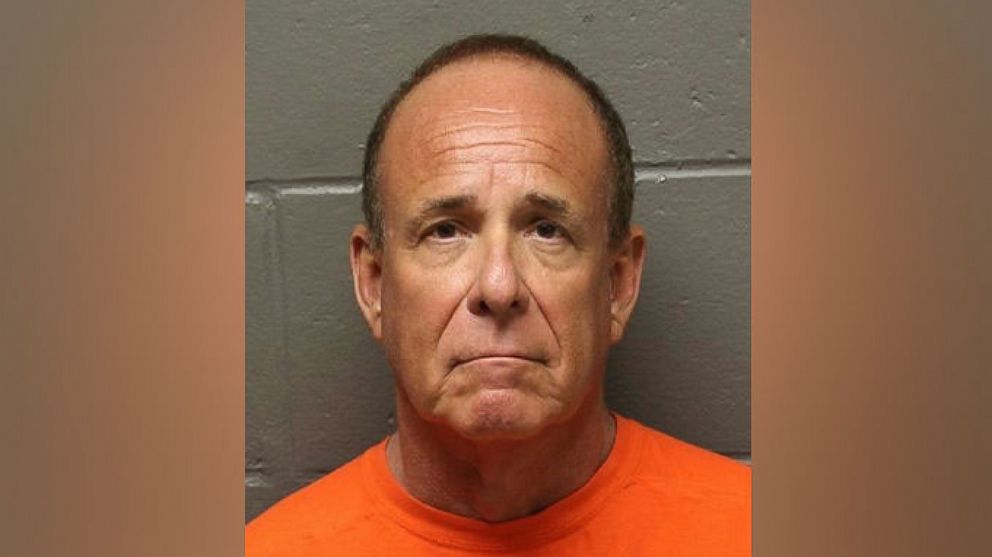 Seven months later, Tyner announced that James Kauffman was being charged with first-degree murder and first-degree racketeering after being accused of soliciting a hit on April Kauffman in a murder-for-hire plot.
"He went from a very confident, cocky person that didn't believe that he would be charged with anything," Tyner said, "to now understanding that the charges were real and that we had really closed the gap and understood the full breadth of the activity that led to April's homicide."
Prosecutors claimed that he and a man named Ferdinand Augello, a member of a biker group known as the Pagan Motorcycle Club, had set up an illegal drug distribution network for OxyContin and that James Kauffman wanted his wife killed after she threatened to divorce him and to expose the alleged fraudulent drug network.
"When I heard the details of everything, it really, really was unbelievable," Pack said. "Almost like, 'This is my life and I feel like this is the worst made-for-TV movie on the planet, and if you were to tell somebody this is your life, they wouldn't believe it.'"
Augello was charged with first-degree murder, conspiracy to commit murder and racketeering. Authorities said he "propositioned a number of individuals to murder April Kauffman," all of whom were members of the same Pagan biker group.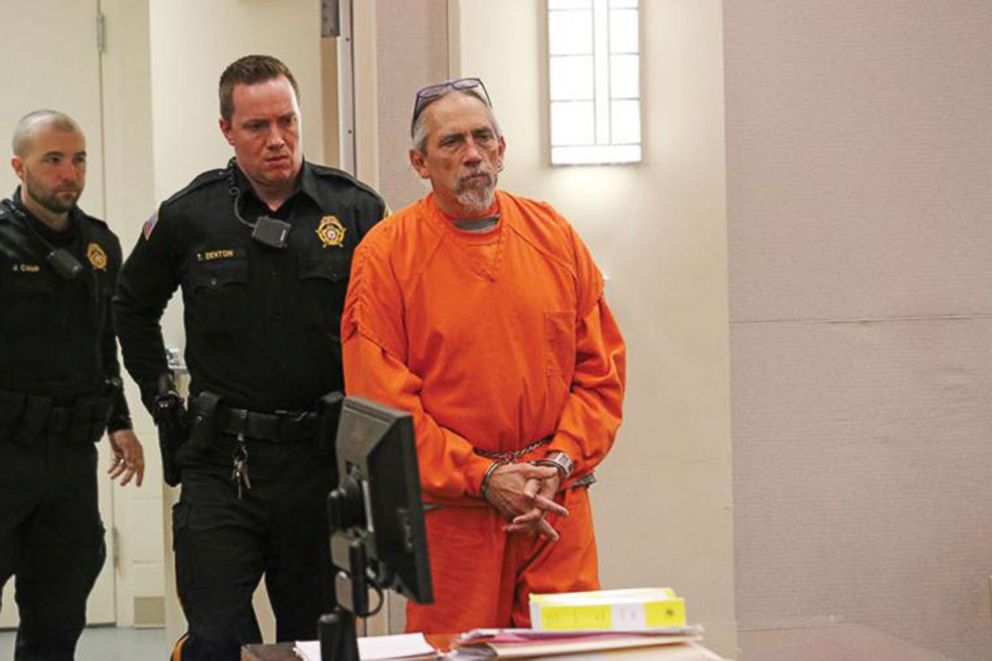 Prosecutors said a man named Francis Mulholland was the one who killed April Kauffman, shooting her twice, and received $20,000 in cash in exchange. Mulholland died of an overdose a year after the homicide.
Augello pleaded not guilty to the charges and is currently awaiting trial. He declined ABC News' requests for comment on the specifics of the charges, but during a jailhouse meeting and subsequent phone calls with an ABC News producer he insisted that he is not being treated fairly and authorities have acted inappropriately.
Prosecutors were preparing to face two years of prep and pretrial motions when, on Jan. 26 the stunning announcement came that Jim Kauffman had killed himself in his jail cell.
"The manner of which she [April Kauffman] died was never supposed to happen, so we were robbed," Pack said. "And for what? I still don't have the answer to that. For what?"
It's been six years since her mother's death and Pack said she believes her mother would want her to keep moving forward.
"She would say to me now, 'You can breathe. You can go on and live. You don't have to be sad anymore, and thank you for fighting,'" she said.
As for her mother's possessions sold at auction, April Kauffman's friends Lee Darby and Peg O'Boyle raised money to buy several of the items back.
"They came to my house directly after the auction, so excited," Pack said.
When she picked up one of her mother's little Limoges porcelain collectibles, she discovered a note inside that she had never seen before.
"Inside [was] this note of the first item that I touched from the auction. It says: 'To Kimberly, From Mom. Whenever you look at this, you know you are always loved.
You're so special. Best wishes for the rest of your life,'" Pack said. "And I feel like this was meant to be. I feel like I was meant to have this. So, I keep this by my bed and it reminds me that my mom is with me all the time."