Woman found dead after suspected bear encounter near Yellowstone, wildlife officials say
The incident follows a spate of recent bear attacks nationwide.
A woman was found dead after what authorities said was "an apparent bear encounter" near Yellowstone National Park in Montana.
The deadly incident follows a spate of fatal or serious bear attacks nationwide, including Arizona, North Carolina, and Colorado.
Authorities located a woman's body on Saturday morning on Buttermilk Trail west of West Yellowstone, Montana, according to Montana Fish, Wildlife & Parks.
Authorities said grizzly bear tracks were found at the scene. An investigation is ongoing.
Amie Adamson, 47, of Derby, Kansas, was identified by her family as the victim of the bear attack. Working in Yellowstone for the summer, Adamson was on a morning hike when she was attacked by a mother bear, according to her mother Janet Adamson.
"She was a free spirit adventurer that loved the outdoors, hiked, ran and explored. She died doing something she loved in a place she loved…," Janet Adamson wrote in a Facebook post.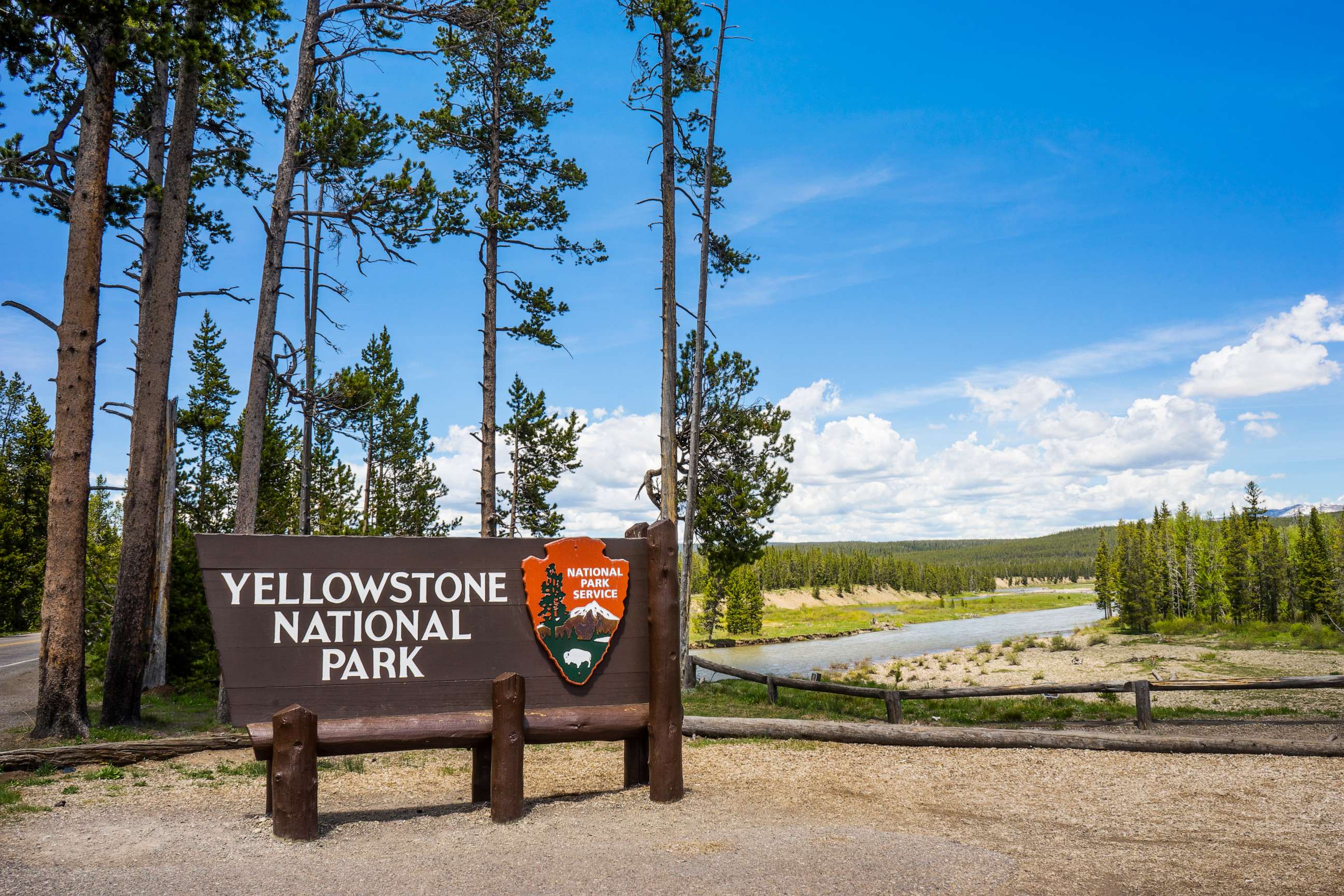 Citing human safety, the Custer Gallatin National Forest implemented an emergency closure of the Buttermilk Area, according to wildlife officials. The closure area is located about 8 miles from West Yellowstone.
The population of grizzly bears has grown in recent years, Montana Fish, Wildlife & Parks said in a statement.
Last month, a 66-year-old man was killed by a bear in Arizona in what authorities called a "highly unusual," unprovoked attack.
The victim -- identified as Steven Jackson, of Tucson -- was in the process of building a cabin in the area, authorities said. He was sitting in a chair outside of his campsite when a bear attacked him, according to Yavapai County Sheriff David Rhodes.
In another bear-related incident, a 35-year-old sheepherder was attacked by a black bear in San Juan National Forest in Colorado on July 11, according to the state's parks and wildlife department.
The man was severely wounded and sustained injuries to his head, left hand and arm, back and left hip, Colorado Parks and Wildlife said.
"This is an unfortunate incident and we are thankful the victim was able to contact help to get emergency services deployed and that he was able to be extracted to receive necessary medical care," CPW Area Wildlife Manager Adrian Archuleta said in a news release.
A North Carolina man similarly encountered a bear while running in the Pisgah National Forest on July 7, according to ABC affiliate WSOC.
Faced with a mother bear during his morning run, Bill Palas told WSOC that he attempted to defend himself by hitting the bear with his arm, a decision that resulted in his arm landing in the bear's mouth. The bear eventually ran off with her cub, leaving Palas with injuries to his face, chest and arm.
"I was running on adrenaline and shock," Palas said. "I got 20 yards or so down the steep hill and I surveyed myself. You know, how bad am I? All I know is blood is just gushing out everywhere."
Despite these three incidents, bear attacks are rare occurrences, according to the National Park Service.
Within the confines of Yellowstone National Park, eight people have died from bear attacks since the park's inception, a rate dramatically less frequent than deaths from drowning (125 incidents) or burns (23 incidents), according to the National Park Service.
Nevertheless, bear attacks can result in serious injuries and death, and the Montana Fish, Wildlife & Parks suggested people going outdoors in areas where there are bears, should follow some precautionary steps:
Carry and know how to use bear spray.
Travel in groups whenever possible and plan to be out in the daylight hours.
Avoid carcass sites and concentrations of ravens and other scavengers.
Watch for signs of bears such as bear scat, diggings, torn-up logs and turned-over rocks, and partly consumed animal carcasses.
Make noise, especially near streams or in thick forest where hearing and visibility are limited, to alert bears to your presence.
Don't approach a bear.
If attacked by a bear, the National Park Service advises that hikers who encounter Brown or Grizzly bears "play dead" and avoid fighting back. Alternatively, hikers who encounter Black bears should attempt to escape if possible; if not, the Park Service advises fighting back with a focus on the bear's face or muzzle.
ABC News' Meredith Deliso and Laryssa Demkiw contributed to this report.