Hailed as a "shining example" by a South Carolina sheriff, a woman who shot and killed an escaped jail inmate who broke into her home is giving firearm advocates fodder in their quest to boost the number of good gals with guns in the United States.
"There is a great disparity of force between a woman and a male. The proper use of a firearm really does kind of equalize that disparity," Carrie Lightfoot, founder of The Well Armed Woman, a nationwide female gun-training organization, told ABC News on Thursday.
"I really see her as an inspiration that women can effectively protect themselves with an equalizer," Lightfoot said of the armed South Carolina women who took on the jail escapee. "It is the only tool that can literally equalize that disparity."
'She came out on the good end'
Early Tuesday morning, a woman who was home alone in Pickens, South Carolina, shot and killed a jail escapee who kicked in her back door, authorities said.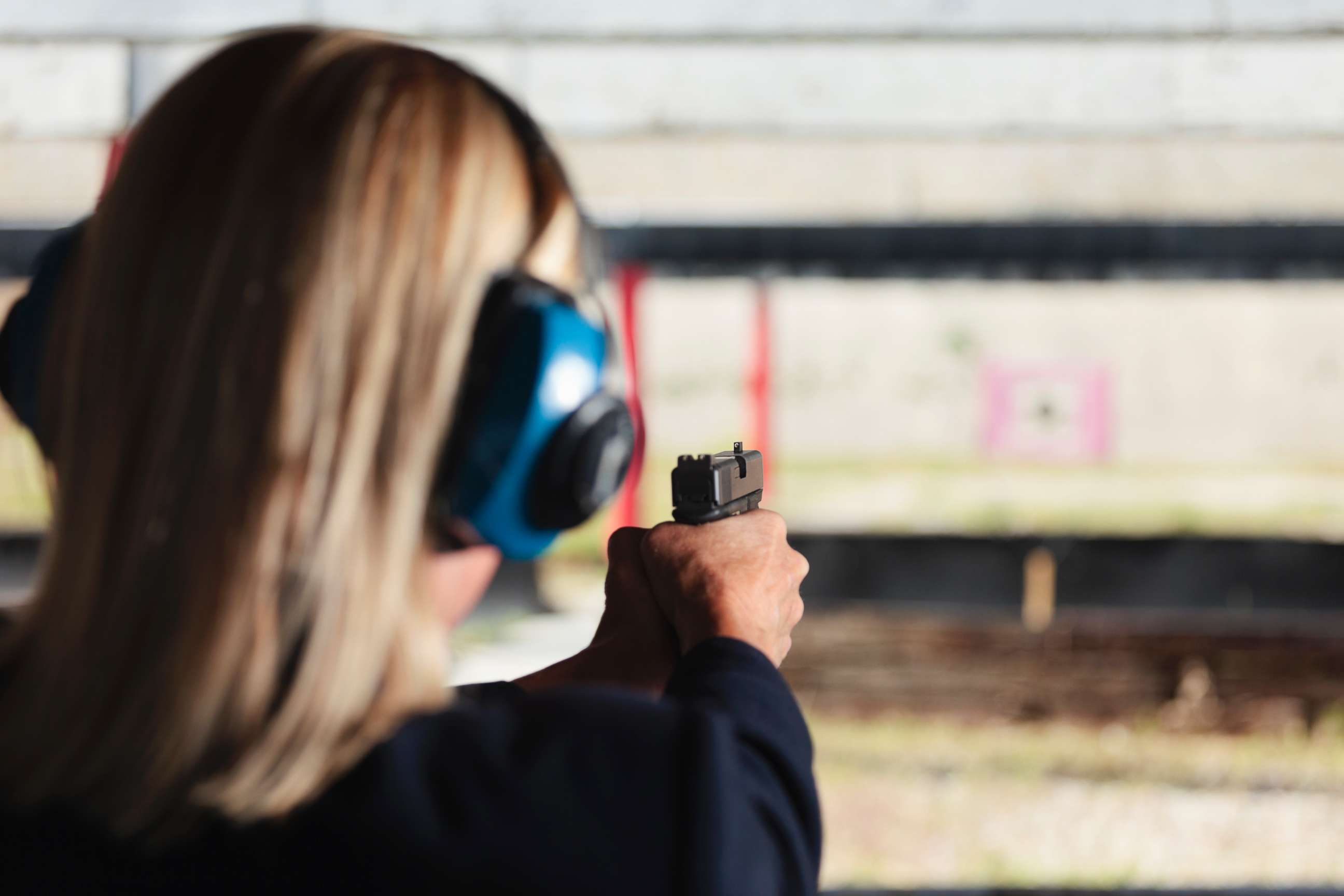 Pickens County Sheriff Rick Clark said the woman, whose name has not been released, has a concealed weapons permit and knew how to use her gun when escapee Bruce W. McLaughlin Jr., 30, reached her bedroom entrance.
She fired one shot that hit McLaughlin in the head, killing him, he said.
"This is a shining example of what this lady did, took the time to get her CWP and set herself up to protect herself and not be harmed, killed or raped or whatever," Clark said at a news conference on Tuesday. "She came out on the good end and the other guy, the bad guy, didn't."
Clark said McLaughlin and Timothy Dell, 32, another inmate at the Pickens County Jail, broke out of the facility around 2:35 a.m. Tuesday, after attacking two corrections officers in what he described as an escape that had been planned for several days, possibly weeks.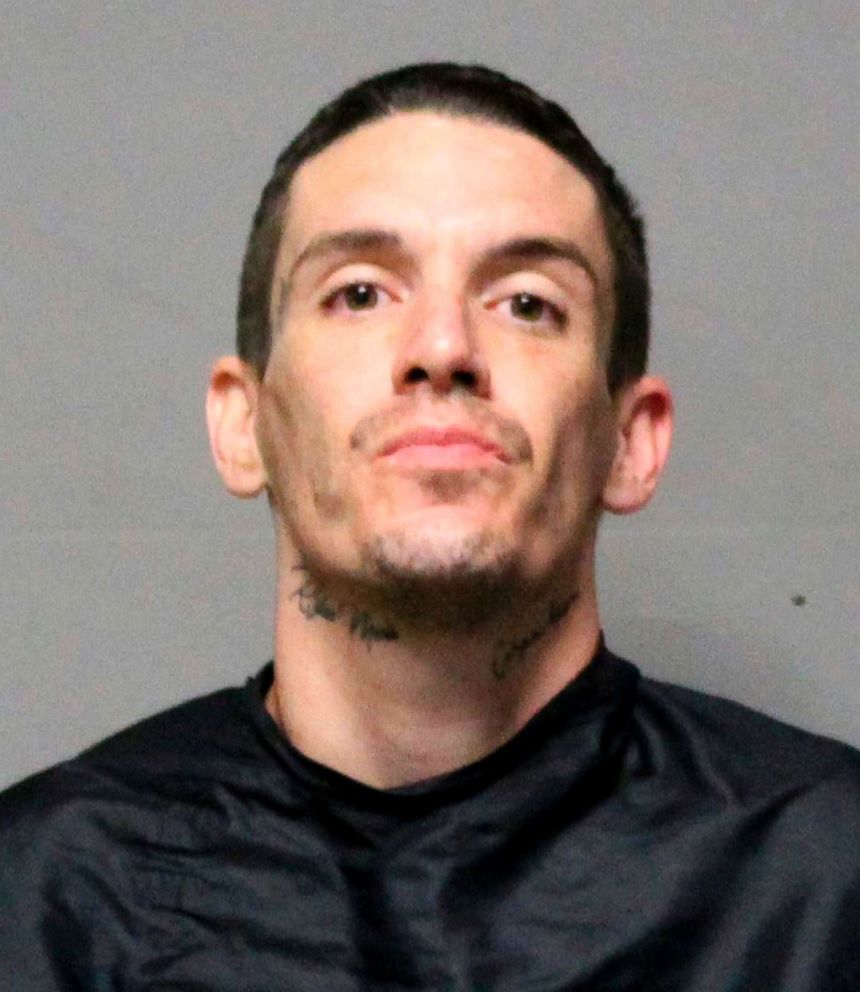 Dell was captured by sheriff's deputies within a half-hour of the jailbreak, Clark said. But McLaughlin got a half-mile away from the facility and broke into the woman's house while she was asleep in bed, Clark said.
He said McLaughlin had armed himself with a foot-long knife sharpening tool he took from the woman's kitchen.
"The victim was in fear for her life and she used lethal force to protect herself," Clark said. "The sheriff's office has not uncovered any evidence or information in any way that would suggest anything different."
He said McLaughlin, a convicted felon, was being held at the jail on charges of first-degree burglary and grand larceny before he escaped.
"I want to hammer home how this lady saved her life because she took a half a day out of her life and went and got training," Clark said. "And when that training came through, she was calm and steady as somebody can be in that situation and she saved her life and stopped the bad guy."
'Good shot'
Lightfoot said it is rare to hear about a woman who effectively put her firearms training to use.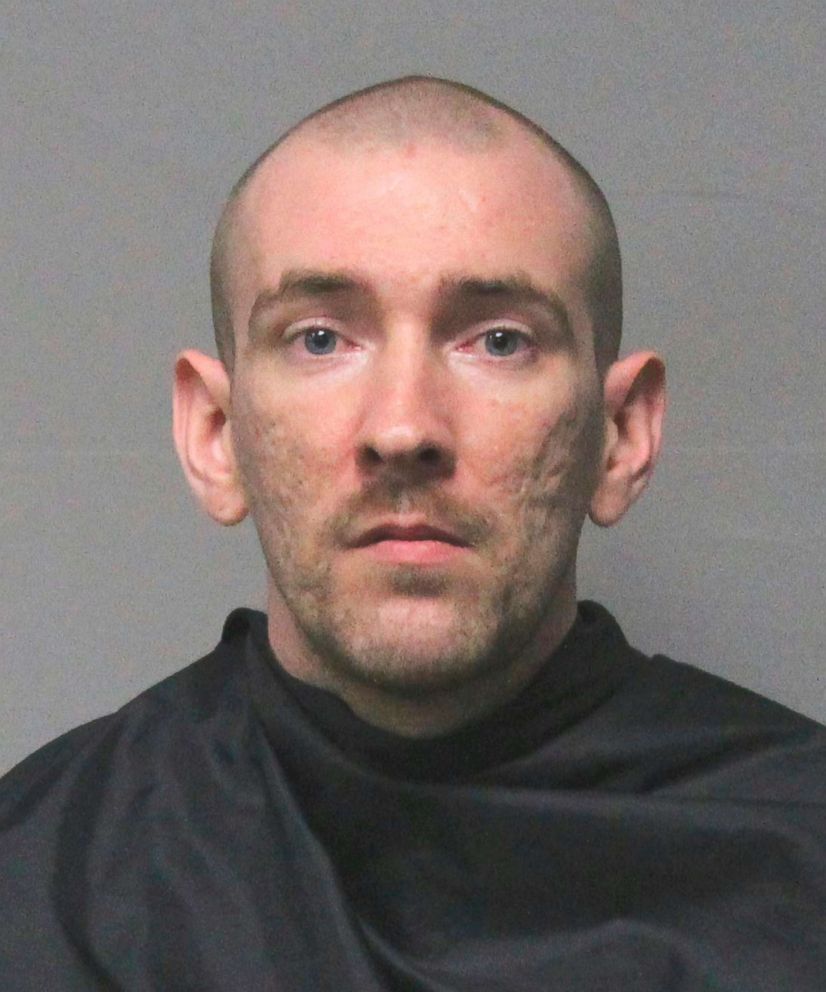 "I'm proud of her," Lightfoot said. "I think she did a great job and she was a good shot. It just took the one round. That's a testament to training and having your wits about you. I think that's the important part here. Just having a gun doesn't make you safe because it isn't the gun, it's you using it."
Deb Ferns, co-founder of Babes With Bullets, a traveling firearms immersion-training program, echoed Lightfoot's assessment of the actions the South Carolina woman took.
"She did absolutely the right thing," Ferns said. "To me, she is a shining example of why for the last 14 years we have trained women. You are what you train to be, and she did what the training led her to do."
A Pew Reseach study released in June 2017 showed that of all gun owners in the United States, 24 percent are women.
Jump in women taking gun training
Both Lightfoot and Ferns said the number of women taking their gun training courses has skyrocketed.
"We just see women flowing into this program consistently," Lightfoot said. "Over the last few years, there's just an enormous interest from women to know how to protect themselves."
She said membership in The Well Armed Woman organization has grown to at least 12,000 since it was founded in 2013. The Group has about 400 chapters throughout the United States, including six in South Carolina, she said.
Ferns said the number of women signing up for the Babes With Bullets three-day immersion course taught by female instructors has also soared.
"When we started the camps in 2004, we trained 24 women the first year," Ferns said. "And then it just snowballed and more and more women just started coming out of the woodwork saying, 'I don't want somebody yelling at me like I signed up for the Marines. But I definitely want to learn how to take care of myself.'"
She said the group has now trained about 6,000 women, or 500 to 600 a year.
Ferns said 90 percent of the women taking the course have bachelor's degrees or higher and come from a variety of professions including nurses, real estate brokers, and veterinarians.
"We run a background to make sure every single one of them had the right to be at a gun range handling a firearm," Ferns said.
"The gun is a huge responsibility, but it's a tool," she said. "My attitude is. You run the gun. The gun does not run you. And that woman in South Carolina, she ran that gun. She didn't let that guy take that gun away from her and use it against her. So she used it in the way it was meant to be used. To do that correctly, you need training."