The biggest names in the auto industry have descended on New York City's Javits Center, offering consumers a closer look at the latest cars and trucks headed to dealer showrooms in the coming weeks and months.
SUVs and CUVs, or "crossovers," continue to dominate these shows, with mainstream and luxury automakers competing in what is quickly becoming a saturated market. Cadillac unveiled its XT4, a compact SUV that the luxury brand from General Motors hopes will jump-start sales. Toyota's Lexus introduced the UX, a subcompact crossover that was designed to appeal to younger buyers. More SUV and CUV offerings include Maserati's Levante Trofeo, the Hyundai Santa Fe, Jaguar's high-performance F-PACE SVR and the Toyota RAV4.
"This is an SUV market now. Everyone is trying to find their own niche," Jessica Caldwell, executive director of industry analysis at Edmunds, told ABC News. "Automakers are trying to find a unique selling point that resonates with consumers."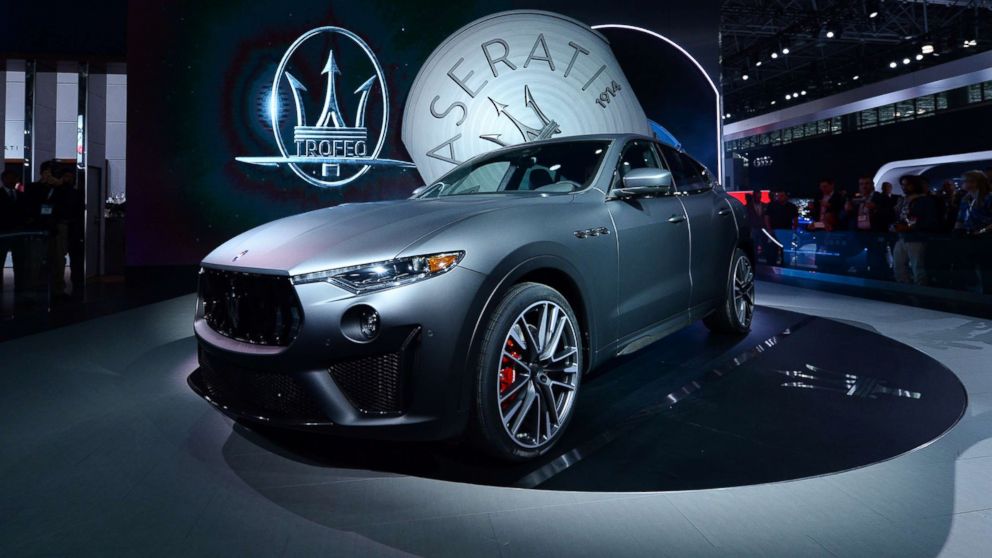 German automakers are leading the pack while U.S. carmakers are playing catch-up, according to Dan Pund, deputy editor at Car and Driver magazine.
"[The Germans] are killing it," Pund said. "You cannot have enough SUVs. Ironically the SUV is generally considered a construct of the American car market, and yet the American carmakers, particularly on the luxury side, have been lagging the Germans of all people, who were very resistant to the idea 15, 20 years ago."
The 2009 recession and poor product planning by American auto executives are partly to blame for their current predicament, he noted. Ford and Chevy have gained a loyal following in the all-so-important SUV segment -- the best-selling SUV in 2017 was the Ford Explorer -- but Cadillac, for example, decided to focus on image more than its product lineup.
"Cadillac can't sell their sedans, which are great, but they don't sell well and they've been really short on SUVs. Cadillac decided they needed to change their image to go after BMW with a dynamically superior product, which they have done a brilliant job of, but no one wants to buy them. They have spent a lot of time and energy on those sedans and coupes and not on SUVs, and it shows," he explained.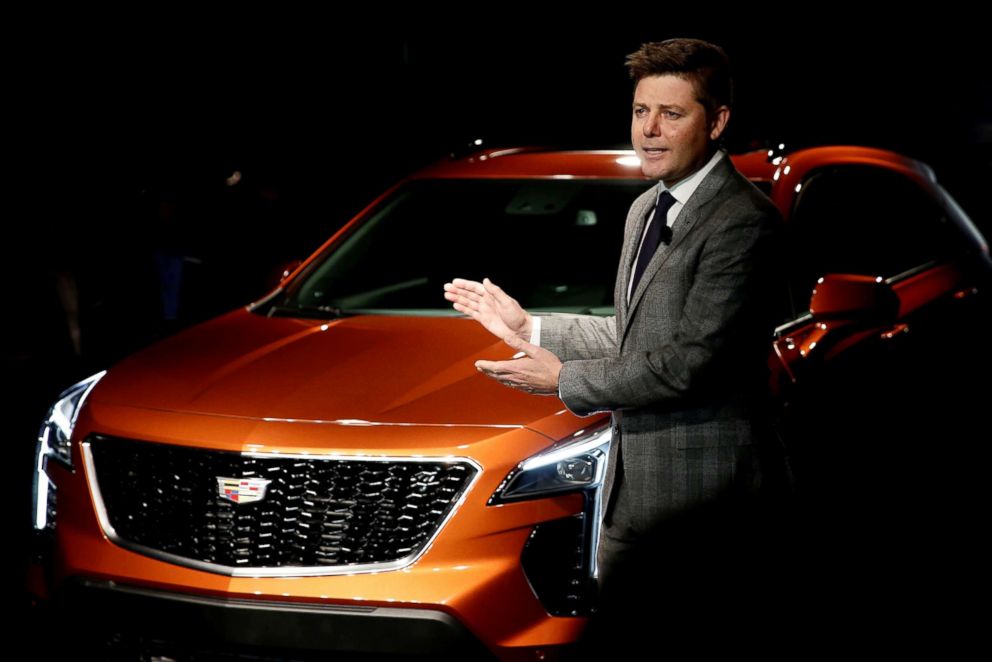 According to PwC's Brandon Mason, CUVs are bigger sellers than SUVs in the U.S. Almost 6 million CUVs were sold last year versus about 1.4 million SUVs. There are more CUV nameplates on the market and consumers tend to choose them over their brawnier brethren because they offer better fuel economy, are more affordable and drive more like a car, he said.
"Since the end of February, 68 percent of sales have been light trucks - that's a record," he said. "This is a trend that will not change for the foreseeable future. But at some point, with interest rates increasing, there will be a trickle-down effect to auto loans. Have consumers hit a wall? That may not even stop the sale of crossovers."
Consumers who are expecting to be blown away by futuristic, outlandish concept vehicles at the show will be disappointed.
"Auto manufacturers just don't have the money" to produce these anymore, said Kelley Blue Book's Rebecca Lindland. "The extreme concepts are not there. Carmakers would rather spend their money on building a car that's going to come out."
Added Pund, "For the most part, what you see are basically production-ready vehicles with very big wheels and tires. This year a classic example of that is the Lincoln Aviator. The paint won't look that good, the wheels won't be quite that big, but that's the car. So we have lost some of that excitement."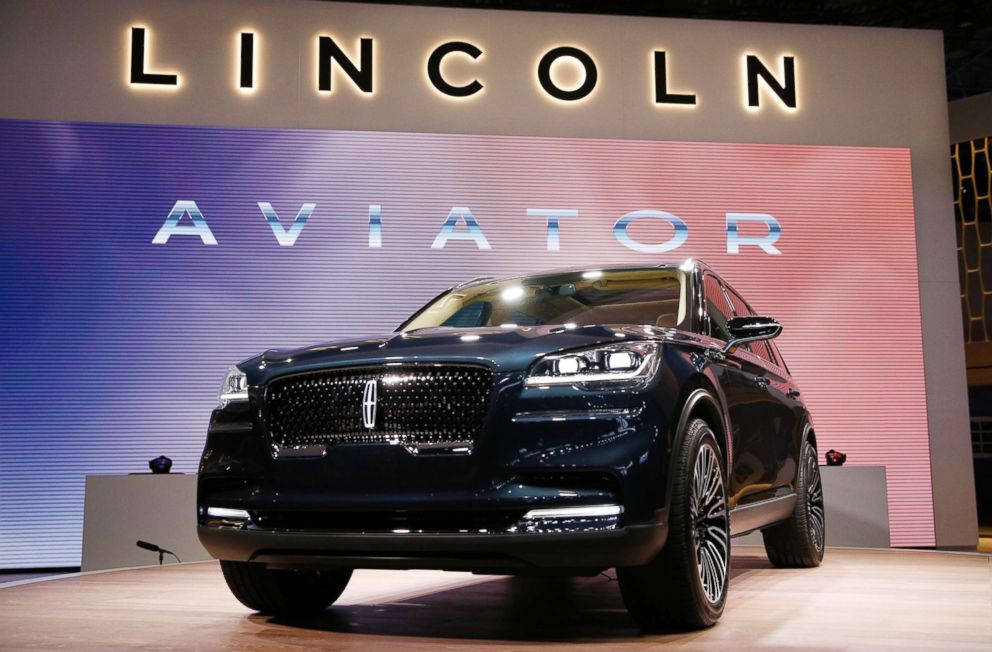 There are two concepts though that impressed auto journalists at the media preview days: The Genesis Essentia electric coupe and the Volkswagen Atlas Tanoak pickup truck.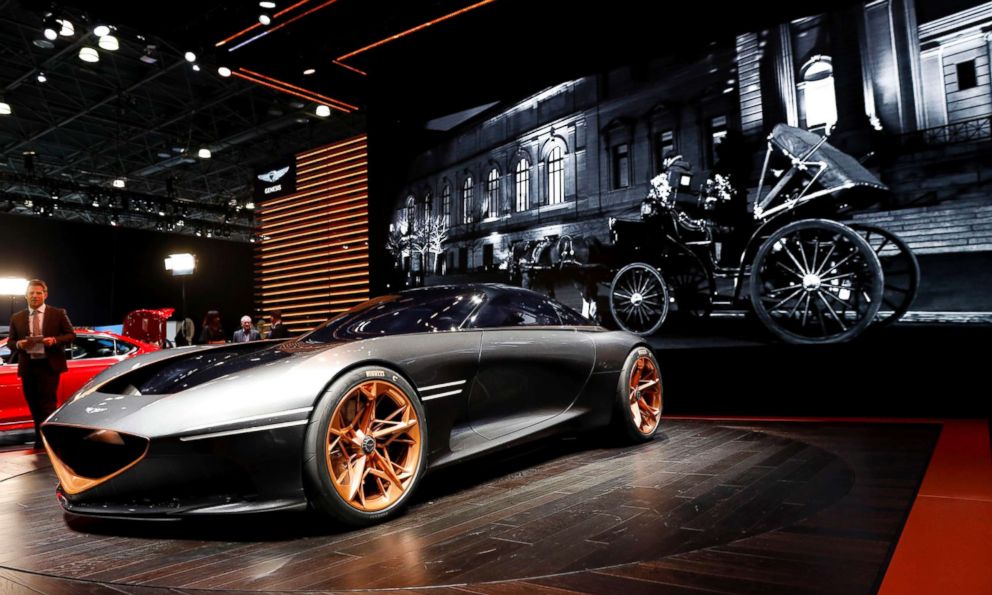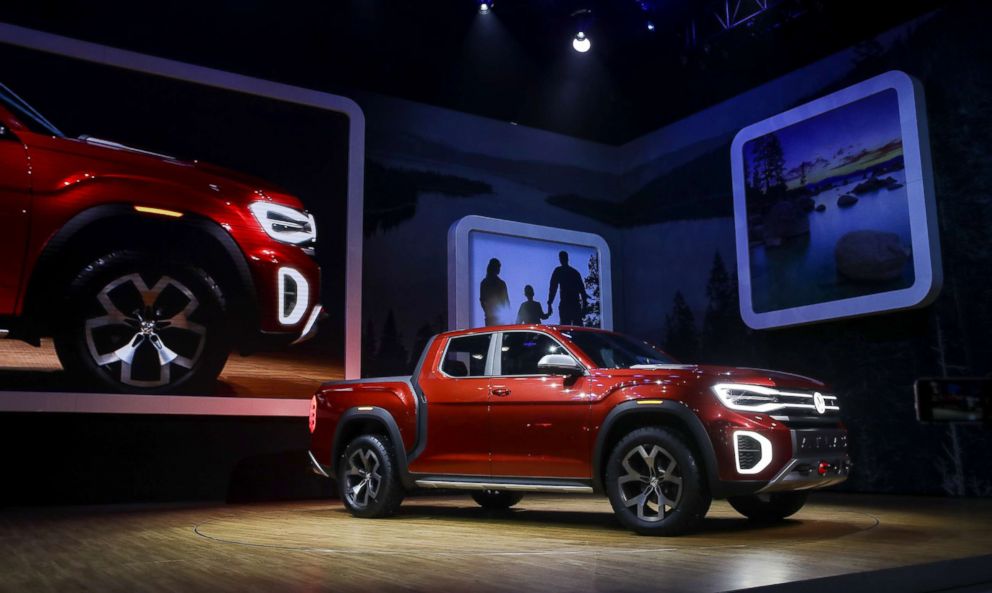 Even with the heavy emphasis on SUVs and CUVs, automakers made a concerted effort to show off their electric models. Jaguar's I-PACE, an all-electric SUV that has its sights on Tesla's Model X, made its presence known at the show.
"I think the I-PACE is pretty compelling," said Pund. "It's an unusual looking thing but quite beautiful in its own way. It is constructed and packaged in a way you could not package a gas car. It opens up a whole new design language that I think is very exciting."
Electric cars make up just 3 percent of the auto market, but Lindland predicts that will change.
"There are a lot of incentives on them; state and federal credits that you can get. The leasing on them is really good. To the average consumer, they're really not that much more expensive," she pointed out. That said, automakers are largely building these vehicles to meet government requirements.
"Regulations require them to come out with these vehicles that consumers are not demanding, and that's using up an incredible amount of R&D," she said. "Electric cars are certainly more expensive to produce and develop."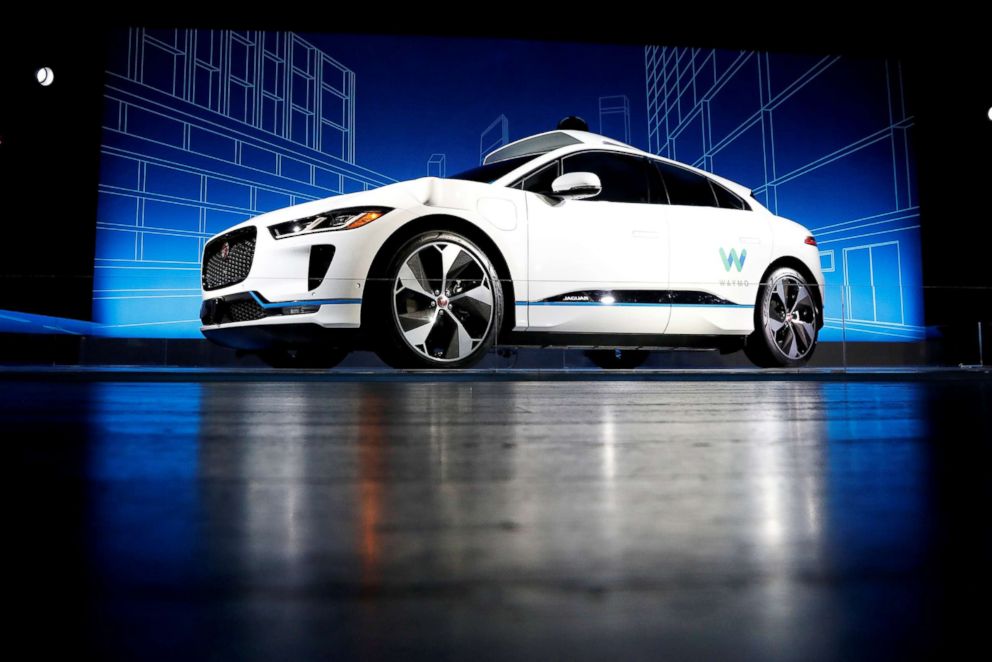 Mason forecasts U.S. auto sales to reach 16.7 million units in the U.S. this year, down from 2017's 17.2 million units. With so many models, brands and makes to pick from, these shows are integral for consumers and automakers alike.
"Automakers spend mind-boggling amounts to display their cars at these shows," said Caldwell. "There's something for everyone in New York."
And the experience of shopping for a car will never be replicated on the internet.
"With online, you don't get to feel the car, you don't get to sit in it. These shows are extremely important for consumers," Pund said.