— -- Police are increasing their presence in U.S. cities including Washington, D.C., Los Angeles and New York in the wake of deadly explosions at an airport and subway station in Brussels.
The terror group ISIS said today that its "fighters" were responsible for the attack, according to an ISIS-affiliated website, as authorities search for a suspect on the loose. ISIS claimed it "carried out a series of bombings with explosive belts and devices [in] the Belgian capital Brussels, a country participating in the international coalition against the Islamic State [ISIS]," according to the site. The claim cannot be independently verified and there's been no official word from Belgian authorities.
The attacks killed at least 31 people and put the Belgian capital on its highest terror alert level.
In the U.S., there's no "specific, credible intelligence of any plot to conduct similar attacks," Department of Homeland Security Secretary Jeh Johnson said in a statement this afternoon, but he added that, "as a precautionary measure, [the] TSA is deploying additional security to major city airports in the United States, and at various rail and transit stations around the country."
He said DHS is taking a number of other security measures "that are not suitable for public disclosure."
Attorney General Loretta Lynch Statement said in a statement: "The Department of Justice is in contact with our counterparts in Belgium and we have offered any and all assistance that we can bring to bear. In the days ahead, we will continue to work with law enforcement abroad in order to help ensure those responsible are brought to justice. And as we go forward, our thoughts, prayers and deepest condolences will be with the victims and their loved ones."
ABC News senior justice correspondent Pierre Thomas said on "Good Morning America" today that what U.S. officials are most concerned about today is copy cats -- people who could be inspired by what they're seeing overseas.
"The FBI has been monitoring roughly 100 people, 24-hour surveillance, who they think could be inspired by what they've been seeing in Europe," he said.
Here's the latest.
Washington, D.C.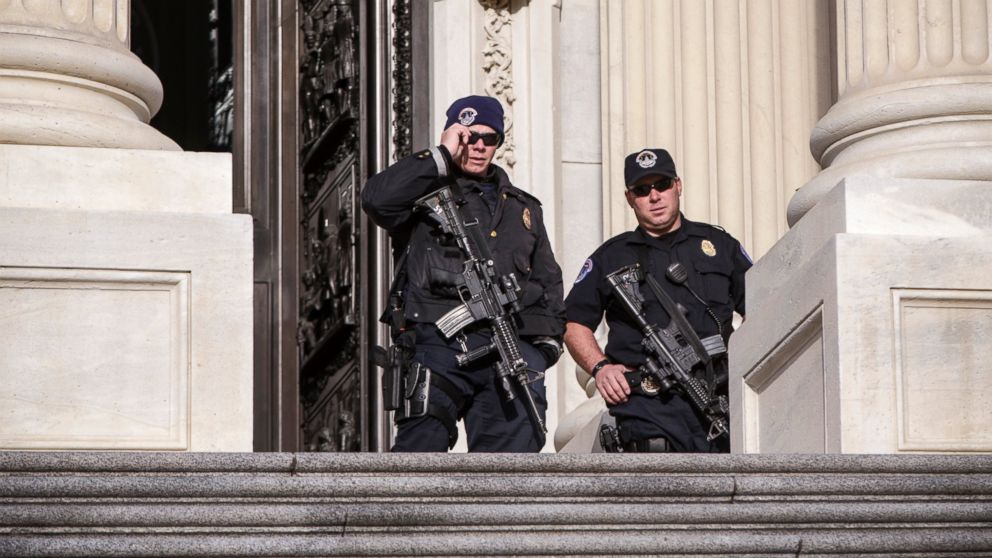 House Speaker Paul Ryan, who has been in touch with intelligence officials following the attacks in Brussels, said there is "absolutely no reason" to believe there is a threat against the U.S. Capitol complex.
"I want to express the condolences of the U.S. House of Representatives to the Belgian people," Ryan said. "One minute, people are going about their day. The next minute, people are running for their lives. This is a terrorist attack in the heart of Europe. As our countries have always done, we must confront this threat together. We must defend democracy, and defeat terror. Our prayers are with Brussels, as is our solidarity."
U.S. Capitol Police said: "The USPP continues to patrol around our treasured icons in the wake of the attack in Belgium. Our thoughts and prayers are with the victims and their families. We encourage all citizens to remain vigilant and remember: If you see something, say something."
Washington, D.C.'s Metro Transit Police said it increased its presence this morning following reports of the attacks.
Amtrak said it has deployed extra officers and that it has "reminded Amtrak employees to look for and report any suspicious activity and unattended items" and it reissued guidance "pertaining to facility inspections and active shooter incidents."
New York City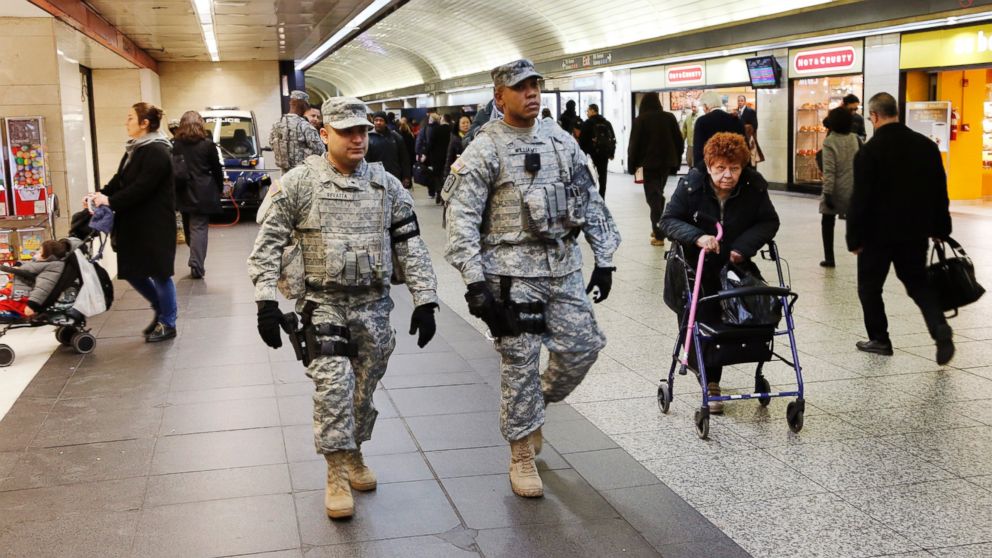 New York Gov. Andrew Cuomo said this morning there is no known credible threat to the state at this time.
Cuomo said there will still be beefed up security from the National Guard, state police, Port Authority and Metro Transit Authority at all major transit hubs, including JFK airport, LaGuardia airport, and Penn Station and Grand Central Terminal.
"I have directed state law enforcement officials to step up security at high-profile locations around the state, including our airports, bridges, tunnels and mass transit systems," Cuomo said. "Public safety is paramount, and I want the people of this state to know that we are working with all local and federal partners, remaining vigilant and taking all necessary measures to keep New Yorkers safe."
Deputy Commissioner Stephen P. Davis of the New York Police Department said the NYPD "is closely monitoring the situation in Belgium and is in close contact with our international partners and with the FBI."
"Until we learn more, the department has deployed additional counterterrorism resources across the city," Davis said this morning. "Teams have been deployed to crowded areas and transit locations around the city out of an abundance of caution to provide police presence and public reassurance as we closely follow the developing situation overseas."
New York City Mayor Bill de Blasio said today that "we will not live in fear."
"Our lives will continue today in honor of those lost to terrorism," de Blasio said. "Securing New York City is our show of solidarity with the people of Brussels and the victims of terrorism worldwide."
"Expect to see extraordinary NYPD presence out over the coming days as a sign of our readiness to protect people at all times," he added.
De Blasio said there have been 20 terror plots directed at New York City since Sept. 11.
"Each one was thwarted because" the NYPD "has such an extraordinary capacity," he said today.
"We have a much stronger partnership with the FBI and Homeland Security and the other partners, both federal and state, than we ever had before," he said.
"That's the first thing every New Yorker should think about -- for 15 years the NYPD has prevented something like this from happening," he said. "We cannot let the terrorists change who we are."
ABC News contributor and former New York City Police Commissioner Ray Kelly told ABC News this morning that New York City is always on high alert.
"[The city] has the unique capacity to put out a lot of uniformed officers on the street, critical response command, an overlay of police officers," he said.
"New York has the biggest subway system, arguably in the world," he said. "Six million people travel that system everyday, so you want to increase your uniform presence. Obviously lots of things that are going on that you won't' be able to see."
Los Angeles
In Los Angeles, the LA International airport has increased the visibility of police officers.
"At this time there are no specific threats to LAX," a statement from the airport said. "We take attacks on aviation very seriously and make constant adjustments to our deployment strategies. As of now, there has been no impact to LAX operations; however, as a precaution, we have increased the visibility of Airport Police Officers at LAX. We will continue to monitor the situation in Belgium, and make adjustments to security as necessary."
Atlanta
A statement from the Hartsfield-Jackson Atlanta International Airport said: "In light of these attacks, the airport remains on heightened alert and will continue to coordinate with federal, state, and city law enforcement."