— -- The man accused of killing two New York City police officers execution-style as they sat in their patrol vehicle promised his attack ahead of time, indicating on social media that he was doing so because the police-involved deaths of two African-American men earlier this year.
Ismaaiyl Brinsley shot officers Wenjian Liu and Rafael Ramos with "no warning, no provocation" shortly before 3 p.m. Saturday in the Bedford-Stuyvesant neighborhood of Brooklyn, said NYPD Commissioner William Bratton.
Police believe Brinsley, 28, shot his ex-girlfriend, Shaneka Thompson, in a suburb of Baltimore earlier in the day and then posted "anti-police postings" on her Instagram account, said Baltimore County police officials.
"I'm Putting Wings On Pigs Today," read the post, which included a picture of a handgun. "They Take 1 Of Ours...... Let's Take 2 Of Theirs."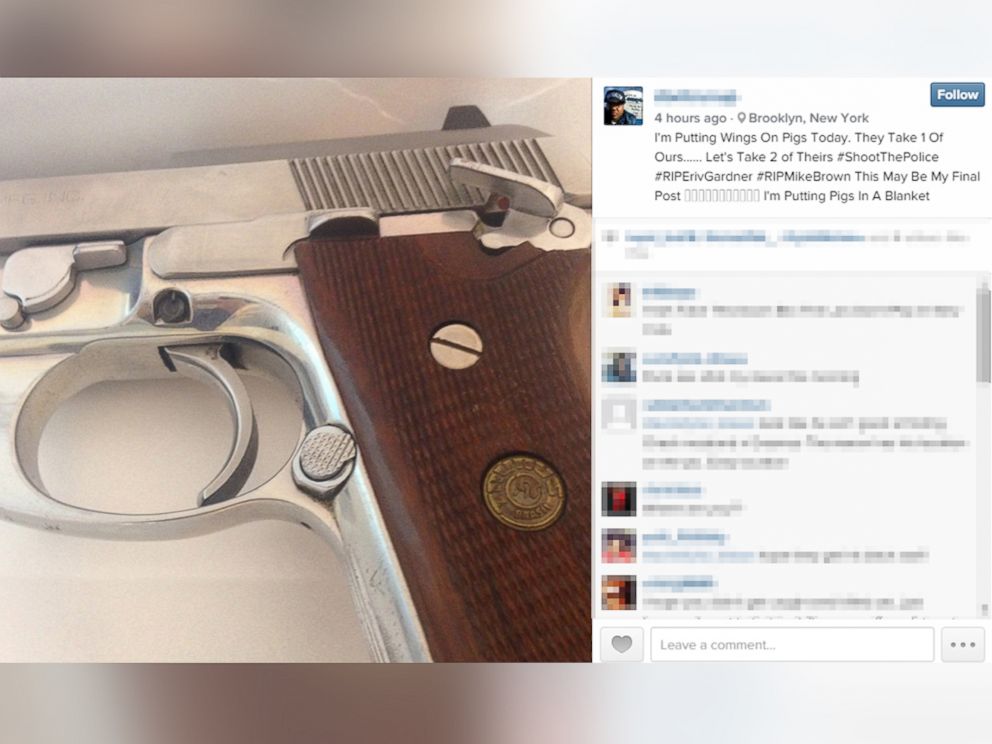 The post also mentioned Eric Garner and Michael Brown, two men whose deaths have led to heavy criticism against police nationwide. In New York, Garner died after an officer put him in a chokehold while stopping him for selling loose, untaxed cigarettes, while Brown was shot and killed by a police officer in Ferguson, Missouri, over the summer.
In a statement, Brown's family condemned the killings.
"We reject any kind of violence directed toward members of law enforcement. It cannot be tolerated. We must work together to bring peace to our communities," read the statement from the family. "Our thoughts and prayers go out to the officers' families during this incredibly difficult time."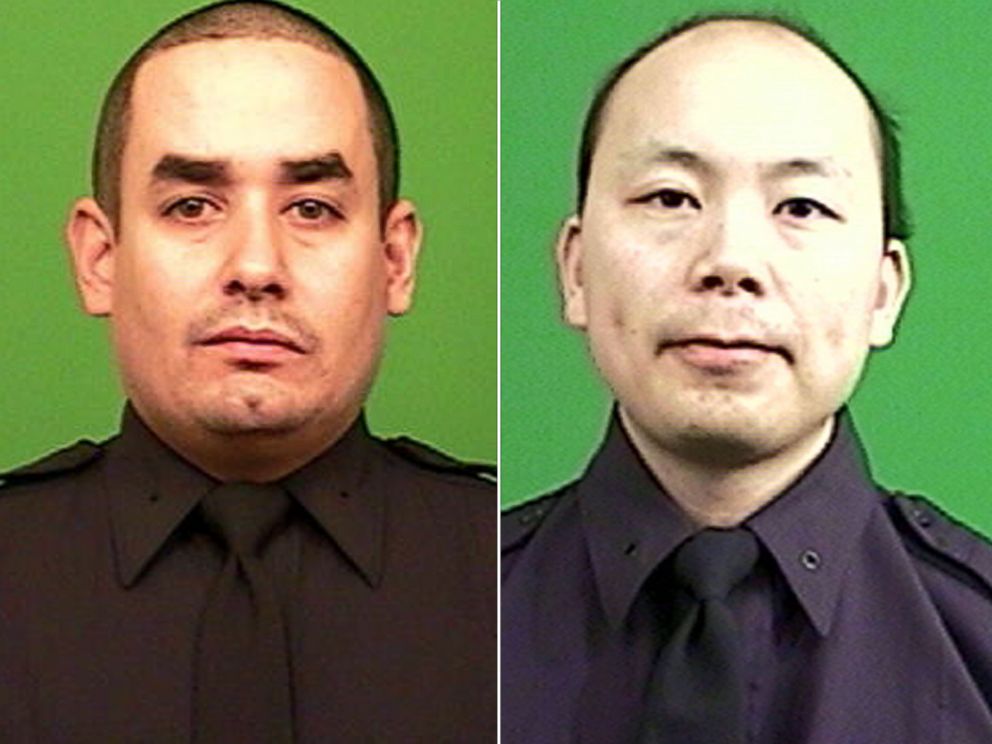 The Rev. Al Sharpton, who has supported protests against police in recent weeks, also spoke out against the killings.
"We have stressed at every rally and march that anyone engaged in any violence is an enemy to the pursuit of justice for Eric Garner and Michael Brown," he said, according to The Associated Press.
Police in Baltimore alerted the NYPD about Brinsley after finding the post and seeing that his ex-girlfriend's cell phone -- which they believe he stole after shooting her -- pinged from Brooklyn, but their message arrived about the same time the shootings occurred, Bratton said.
Thompson, 29, who was shot in the abdomen, remained in critical but stable condition Sunday, police in Baltimore said.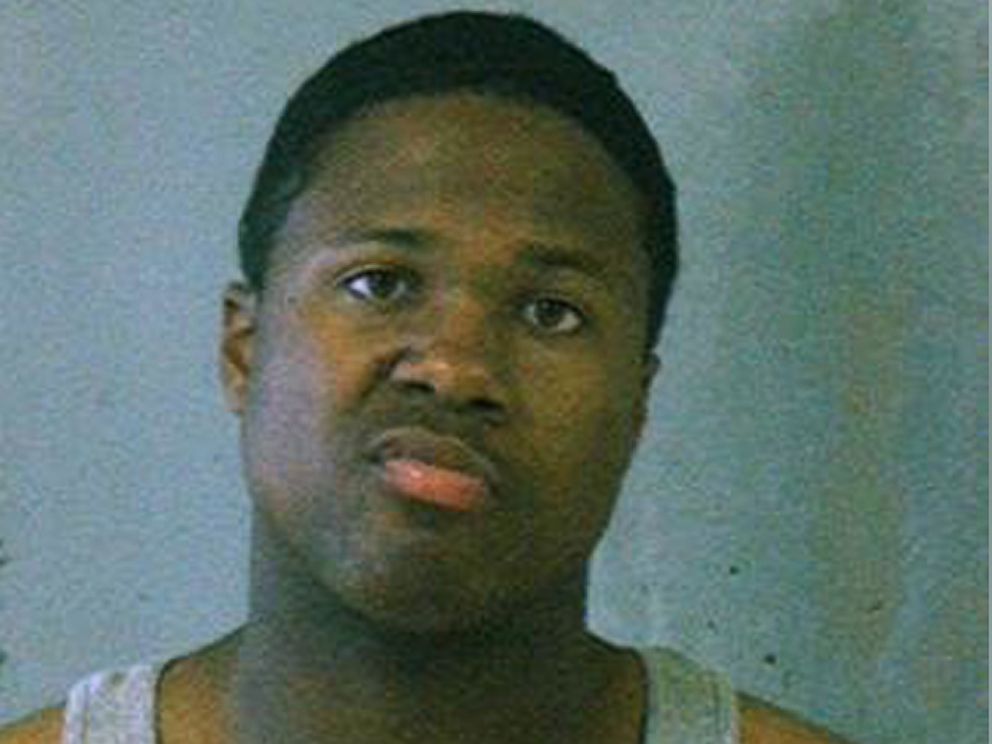 The last Facebook post made by Brinsley seemingly foreshadowed a violent ending, reading: "I Always Wanted To Be Known For Doing Something Right....... But My Past Is Stalking Me And My Present Is Haunting Me."
After shooting the two NYPD officers, Brinsley went down into the subway and ran onto the platform, where he shot himself in the head, killing himself, Bratton said.
Records show Brinsley has been arrested several times in New York, Georgia, and Ohio, with charges including robbery and assault.
Brinsley's mother was distraught after learning of the shooting, according to Tony Lindsey, her property manager.
"She's very upset and actually she's pretty much finding out about this whole thing on social media, which is horrible," Lindsey said. "The family is grieving and they're still trying to cope with what's happening."
Get real-time updates as this story unfolds. To start, just "star" this story in ABC News' phone app. Download ABC News for iPhone here or ABC News for Android here. To be notified about our live weekend digital reports, tap here.