Soccer fans around the globe are gearing up for the biggest event of the year with the World Cup Tournament kicking off this Friday. As 32 teams battle it out on the field, fans in nearly every country will be watching the games with bated breath, hoping to see their team come out in victory.
In today's Conversation ABC's John Berman sat down with New York Times reporter Nick Bilton to go through the best ways you can stay up to date on all your World Cup action. While Berman will be watching many of the games live from South Africa, Bilton, and hundreds of millions of other soccer fans will have to settle for watching the games from home.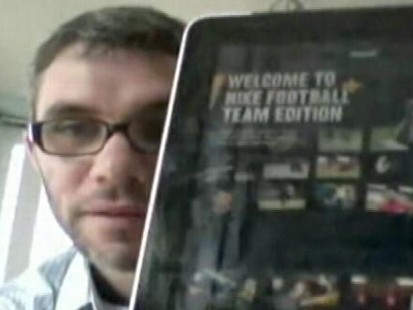 But with the games being played at all times of day and night, how do you make sure you don't miss a minute of the action. Bilton takes Berman through all the options that now exist in the age of mobile devices. From watching games that are streaming live on
ESPN.com
, to apps for your iPhone, the two talk about their favorite ways to watch the game.
But is an iPhone really the best way to watch world-class soccer players? Will you even be able to see the ball on the little screen?
Bilton and Berman tackle the questions that every fanatic soccer fan should know before the World Cup begins!
And to read more of Nick Bilton's reporting click here to head to the New York Times Bits Blog