"I couldn't understand the city, I couldn't love the city unless I loved the food," Rev. Ray Fortier Cannata told ABC News' Sharyn Alfonsi of his goal to eat at every restaurant in New Orleans.
Cannata's quest began in 2005 when he came to New Orleans to interview for a new job. Hurricane Katrina had just ravaged the city and its famous food industry; only one in thirty restaurants were open for business. Though he fell in love with the city right away, the decision to move his family permanently to New Orleans was a difficult one.
"Our commitment as Christians is to move towards the pain and move towards the need. It would be pretty hard for me to live with myself if I turned my back on this opportunity," he said.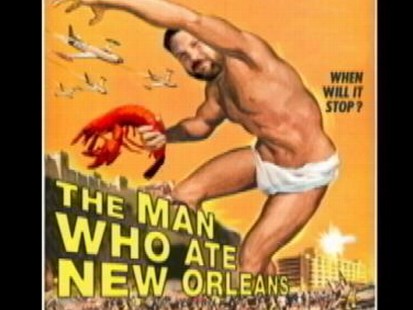 The new job called for many business meals, so Cannata began trying new places each time. That morphed into the mission to eat his way through the restaurants of New Orleans. From neighborhood dives to the city's high-end dining, Cannata has been to 592 eateries - he's got 12 more to go.
Watch today's Conversation for more on Cannata's feeding frenzy.
Click here to watch more from the Conversation series.