To diehard fans of HBO's "The Wire," actor Wendell Pierce might forever be known as Detective Bunk Moreland. But now Pierce is taking on a new role, one that is very close to his heart. Pierce is one of the stars of the new HBO show "Treme," by "The Wire" creator David Simon.
"Treme," set in post-Katrina New Orleans, explores the lives of musicians, restaurant owners, intellectuals and everyday people picking up their lives after the hurricane. Simon wrote the role of trombonist Antoine Batiste especially for Pierce, who is from New Orleans and watched the devastation first-hand in the days after Hurricane Katrina.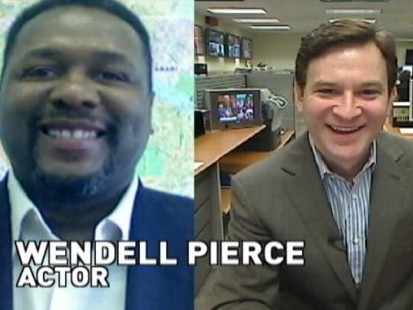 In today's
Conversation
ABC's Dan Harris got a chance to catch up with Pierce in between filming for "Treme" in New Orleans. Harris, a self-confessed "Wire" addict, and Pierce discuss his cult-like followers after the success of "The Wire." Pierce and Harris also talk about the importance of continuing to bring awareness to the ongoing struggles in
New Orleans
. Pierce himself is now working to rebuild his neighborhood of Pontchartrain Park by building affordable and eco-friendly homes while also bringing businesses back to the area.
If you are a fan of New Orleans, and especially if you are a fan of "The Wire," this is the Conversation for you.
Make sure you tune in Sunday, April 11 on HBO for the premiere of "Treme."
And for more information on the rebuilding of Pontchartrain Park click here.