In Madison, Wis., a family snapshot did a lot more than just capture a memory: It helped snare a thief.
John Myers was visiting the Wisconsin State Capitol building with his wife and two young children. The Bloomfield, N.J., family was all dressed up for a wedding, so its members decided to snap a group photo, setting up a camera and turning on the automatic timer.
Watch 'World News With Diane Sawyer' for more on this story tonight on ABC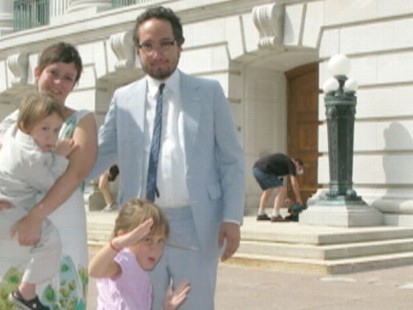 Once the family had finished posing, Myers turned around to collect his bag, but it was gone.
"My first thought was perhaps somebody had picked it up, though it was an unattended bag," Myers said. "You know, it's a state building, maybe they brought it inside."
Myers checked with the guards, but no luck. Then he had a thought. Maybe his digital camera could provide a clue. He flipped on the camera and looked at the picture it had just taken.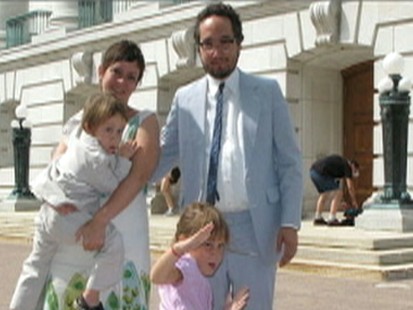 Talk about an indelible family photo, and not just because of Myers' dashing sky-blue suit or daughter Matilda's cute pink dress.
"Sure enough, I could see the guy bending over to pick up the bag," Myers said.
Right there in the background behind the smiling family, a man could be seen pawing John's cash, trinkets and iPad, all together worth more than a thousand dollars.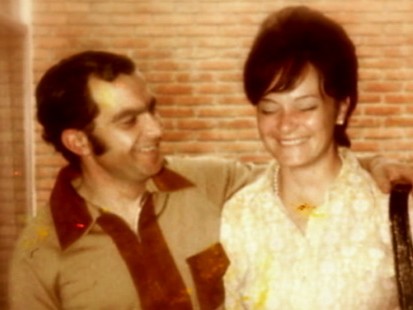 Myers Showed His Photo of Thief to Police
Myers quickly shared the photo with Capitol police. Officers went on a hunt around the building and within a few minutes had found the culprit, 59-year-old Glenn Lambright. They also recovered all of Myers' property.
"The camera was set with a 10-second timer, so two seconds or so either way, he could have been walking away or walking up or been behind us or been obscured," said Myers. "I can't believe how lucky we were."
Some amazing cops and an amazing camera that's still snapping amazing pictures.