When Prince William pulled a tendon and found the story splashed in the British tabloid News of the World, many wondered how the paper knew.
Also, when Prince Harry visited a strip club, the tabloid not only knew that his girlfriend was upset, but it even quoted, verbatim, a teasing message left by his brother.
Eventually, former royal reporter Clive Goodman and Glenn Mulcaire, a private investigator, were convicted in 2007 of tapping into the phones of royal aides by obtaining the PIN codes needed for voicemail access.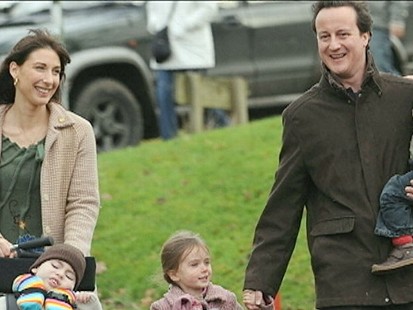 The British paper, which is owned by
media mogul Rupert Murdoch
, claimed that the particular incident was the work of a rouge reporter and investigator gone wild, with any new claims remaining unsubstantiated. However, that has not stopped the latest accusations.
'Culture of Intimidation'
This past weekend, the New York Times ran an article in which a former reporter for the British tabloid, Sean Hoare, said he and his colleagues were encouraged to eavesdrop on private phone calls.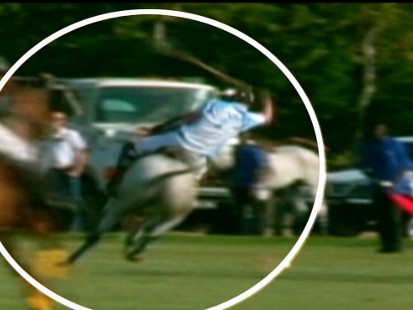 "Such was the culture of intimidation and bullying that you would do it, you would do it because you had to produce results," Hoare said during an interview with
BBC
Radio.
Hoare said he was told to break into the messages of David and Victoria Beckham at the request of the tabloid's then-editor, Andy Coulson.
Other high-profile people whose phones were intercepted included supermodel Elle Macpherson and London Mayor Boris Johnson.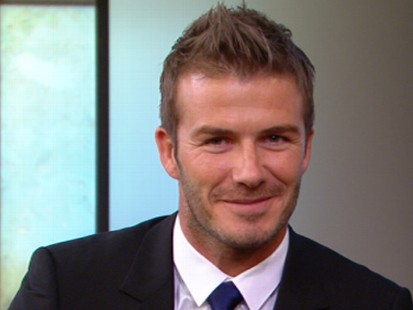 Coulson, who now serves as
British Prime Minister David Cameron's
communication chief, has repeatedly denied any knowledge of the hackings and has reportedly agreed to meet with
London's Metropolitan Police
.
"I have stood by Andy and been requested to tap phones, or hack into them," Hoare said in his interview. "He was well aware that the practice exists. To deny it is a lie, it's simply a lie."
'Commerical Rivalry'?
But it is News of the World that is coming out accusing the New York Times of spreading lies. In fact, the paper released a statement accusing the paper of playing politics.
"The story they published contained no new credible evidence and relied heavily on anonymous sources, contrary to the paper's own editorial guidelines," the statement said. "In so doing, they have undermined their own reputation and confirmed our suspicion their story was motivated by commerical rivalry.
"We reject absolutely any suggestion there was a widespread culture of wrongdoings at the 'News of the World.'"
'Murky Affair'
London police said there are no immediate plans to open an investigation into the phone-tapping allegations against the British tabloid. Authorities have requested to talk to Hoare and have also requested all of the New York Times' material. The paper, however, has declined to hand over its notes. No word on whether Hoare will offer himself up to Met police.
In Parliament today, conservative Home Secretary Theresa May said it was up to officials to begin a new investigation.
So far, Cameron is standing by Hoare. But, the left-leaning Labour Party smells blood.
"Surely if this murky affair rumbles on," Member of Parliament Dennis Skinner said, "will the prime minister come and make a statement relieving Coulson of his job?"