Prince Harry and Meghan, the Duke and Duchess of Sussex, have received non-stop attention since announcing Meghan's pregnancy last October.
The world is now counting down the days to the birth of baby Sussex. This new royal, though, will be lower down on the line of succession than her or his cousins, Prince George, Princess Charlotte and Prince George.
The new baby will be seventh in line to the British throne, behind her or his grandfather, Prince Charles, uncle, Prince William, three cousins, George, Charlotte and Louis, and father, Prince Harry.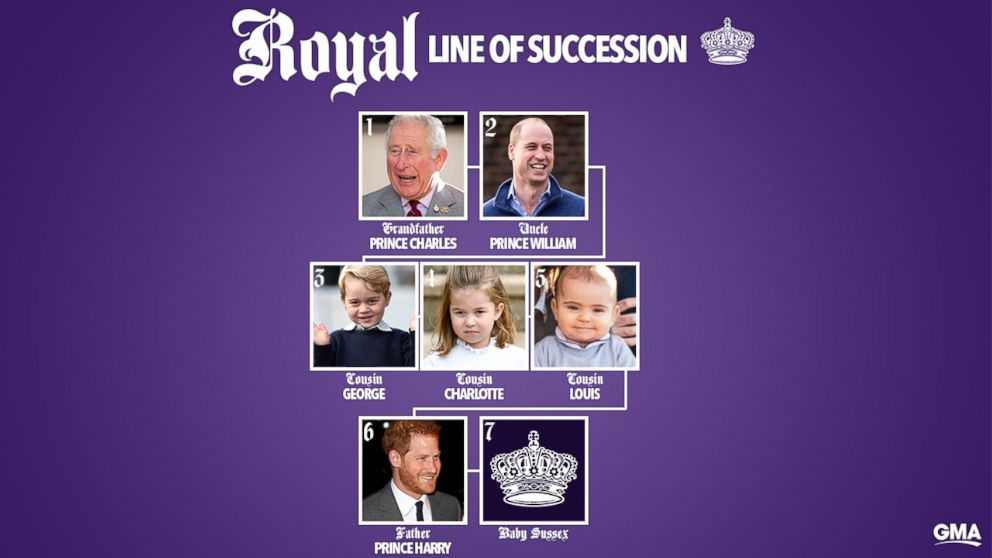 Baby Sussex will be ahead of great uncles Princes Andrew and Edward and great aunt Princess Anne -- the children of Queen Elizabeth II and Prince Philip and siblings of baby Sussex's grandfather, Prince Charles.
The baby falls ahead of them because she or he will be the grandchild of Prince Charles, the firstborn child of the Queen and the heir to the throne.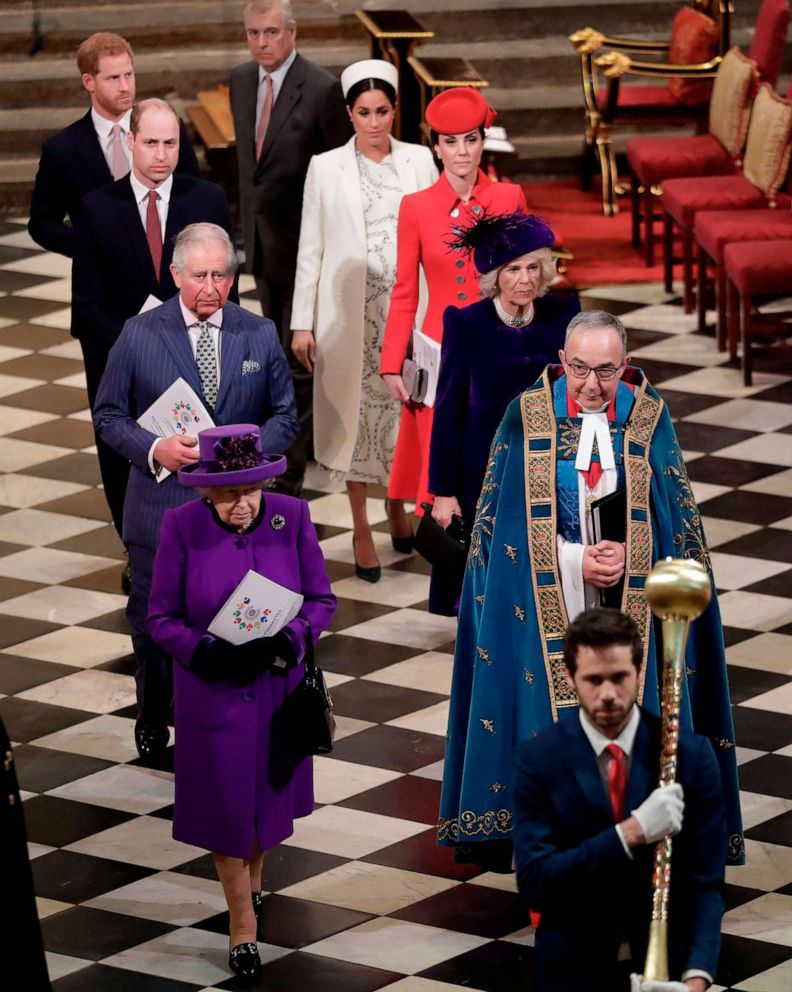 Likewise, the baby falls behind its cousins in the line of succession because they are the children of Prince William, the firstborn child of Prince Charles.
Harry and Meghan have not revealed the sex of their first child.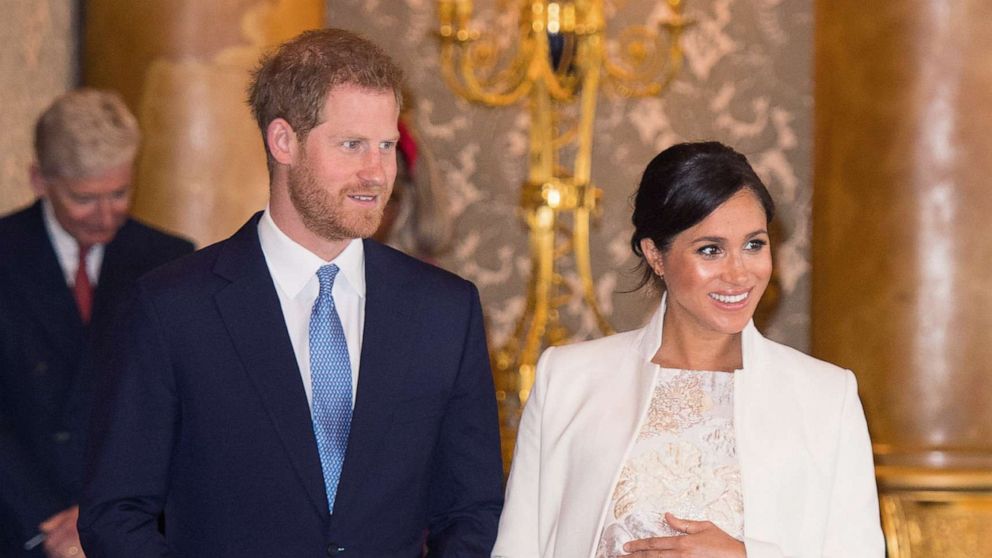 Whether the baby is a boy or a girl, their place in the line of succession will not change thanks to an act of Parliament that came when Duchess Kate was pregnant with Prince George, now five-years-old.
The Succession to the Crown Act 2013 states that succession to the throne would be based wholly on birth order, not gender.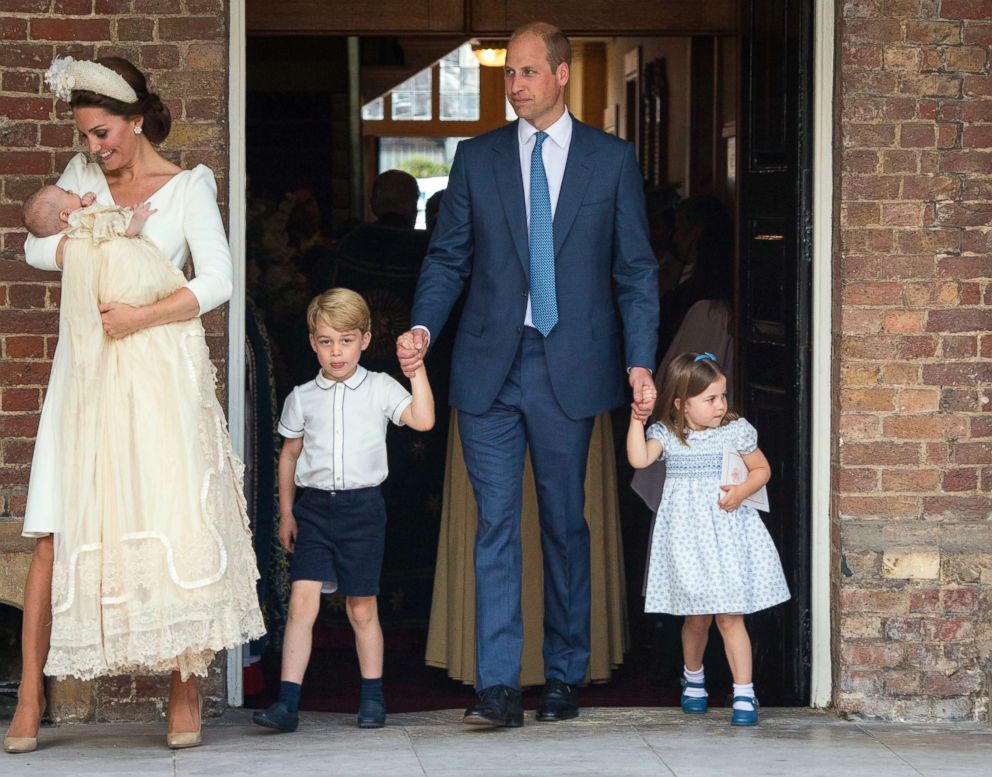 Princess Charlotte, 3, was the first beneficiary of the act. She retained her spot in the line of succession when her younger brother, Prince Louis, was born last year.
When baby Sussex is born, he or she will not automatically be a prince or princess, unlike the cousins, who were designated as his or her royal highness and given the title of prince or princess.
The baby's great-grandmother, Queen Elizabeth II, can step in to give him or her that title, however.