Jeff, a home builder in Lasalle, Illinois, said he bought a battery adapter for his cordless drill on Amazon, and it worked for about an hour before it broke.
So Jeff, who asked that his last name not be used in this story, wrote a review saying just that.
He said the third-party seller emailed him later, asking him to delete the review in exchange for a $30 Amazon gift card. The seller also asked how to improve the product, according to emails Jeff shared with ABC News.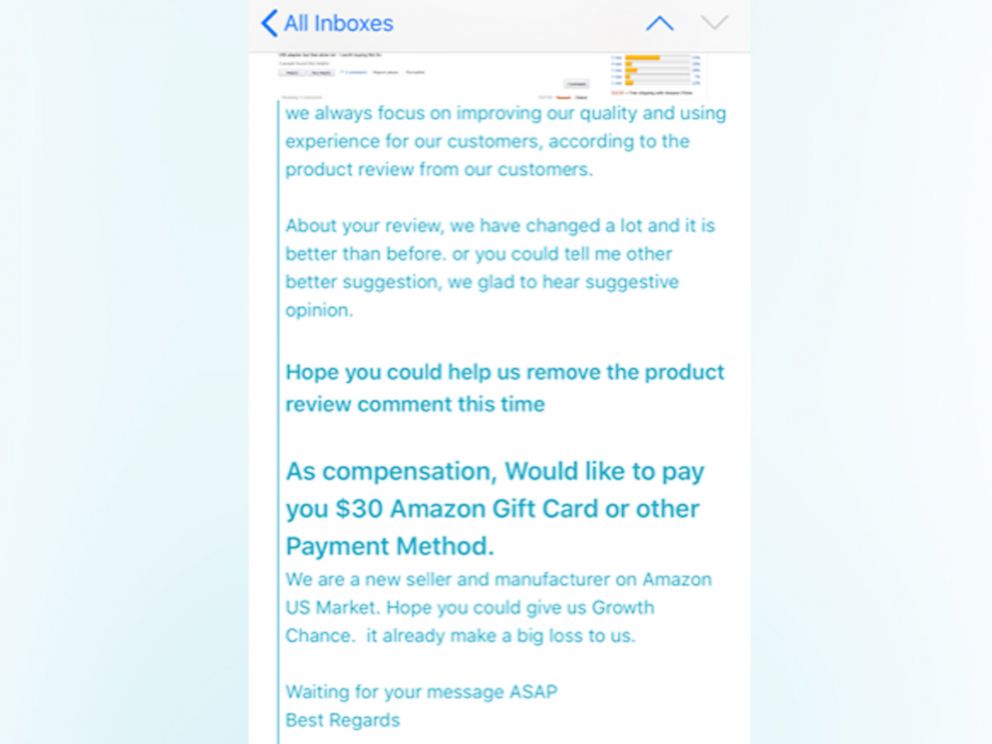 "I figured, Why not? That would cover my loss on the adapter," Jeff wrote in an email. "I ended up changing it to a positive review because I couldn't delete it. Seller did thank me and sent me a code for Amazon. Sure enough there was a $30 credit in my acct. I was leery of this somehow being a scam but figured I could always put a bad review back up."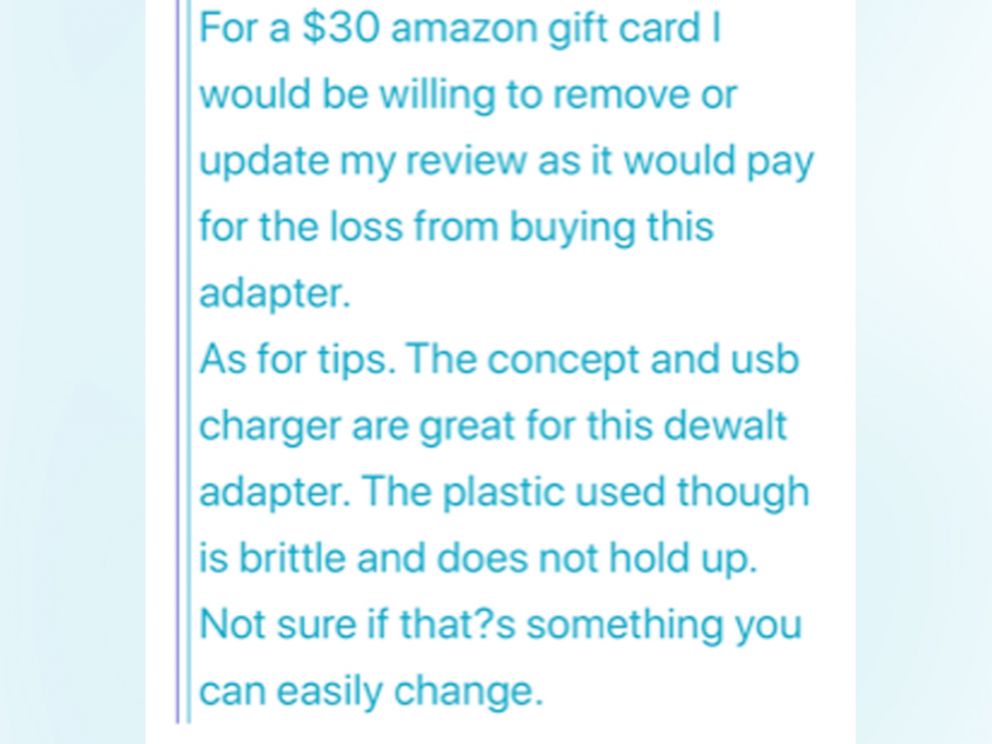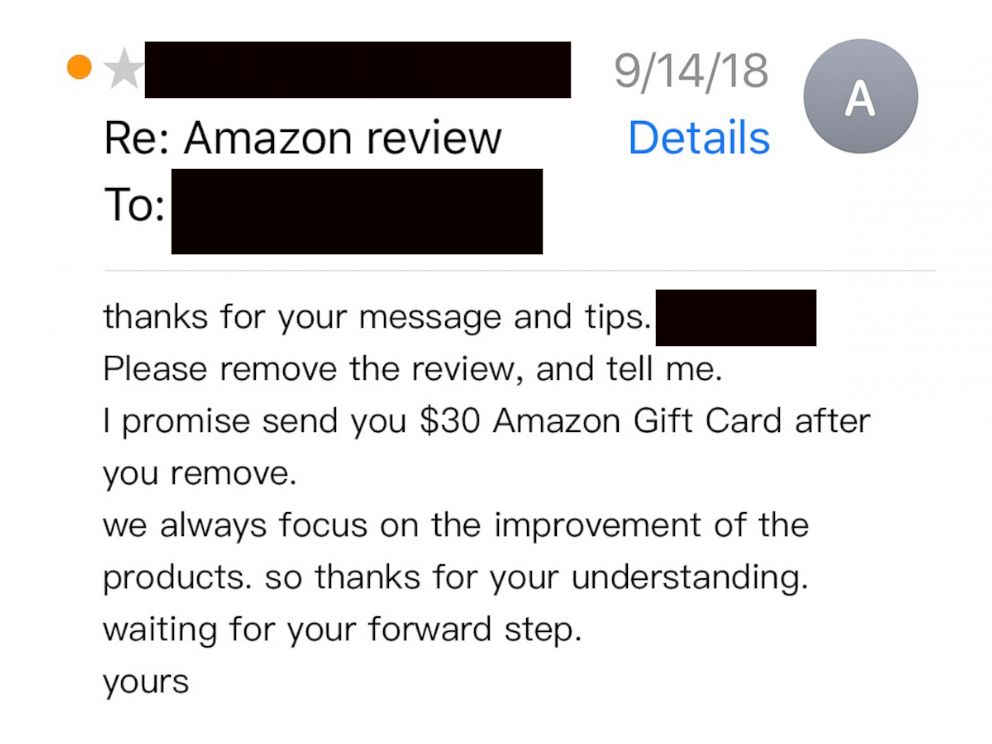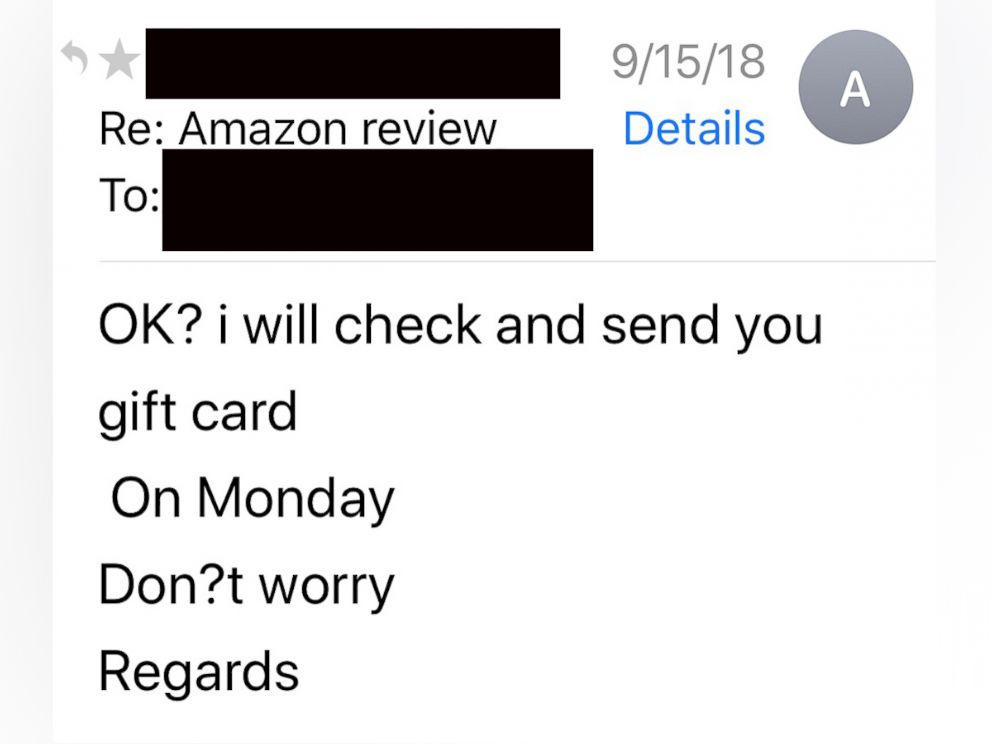 Amazon has been criticized over the credibility of customer reviews as the number of third-party sellers using its platform has skyrocketed, creating a potential cottage industry of fake reviews.
The third-party seller who supplied Jeff's battery adapter didn't immediately respond to an email request for comment.
Recently, Amazon fired an employee for sharing customers' email addresses with a third-party vendor, though it didn't provide details on who the seller was or where it was located. In a statement to The Wall Street Journal, the company also said it was "supporting law enforcement in its prosecution."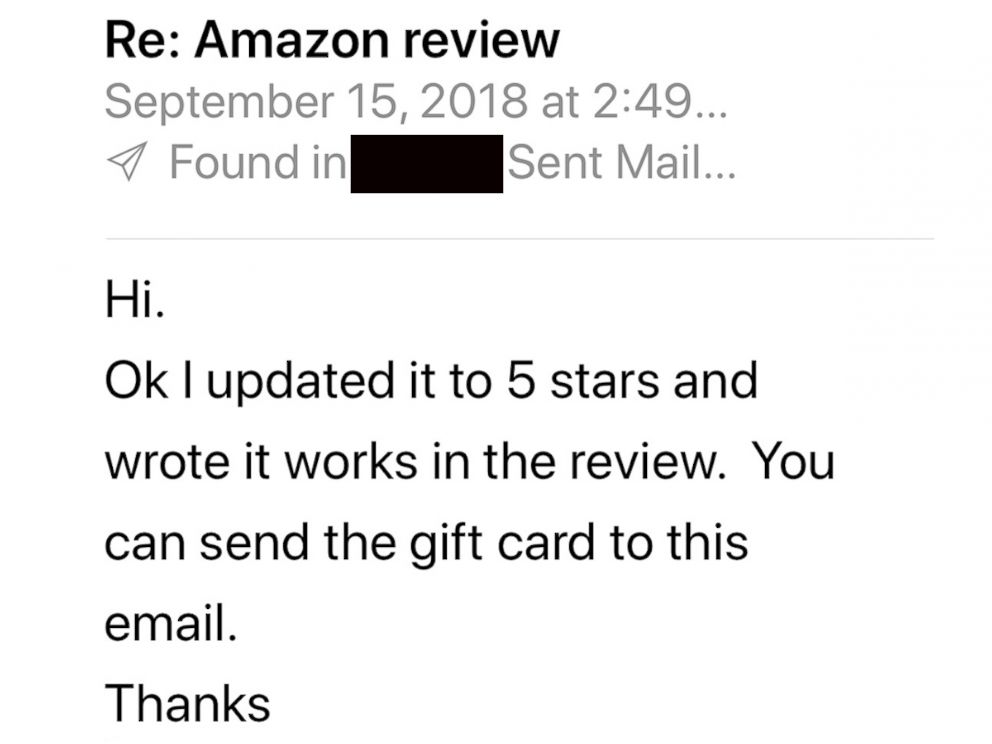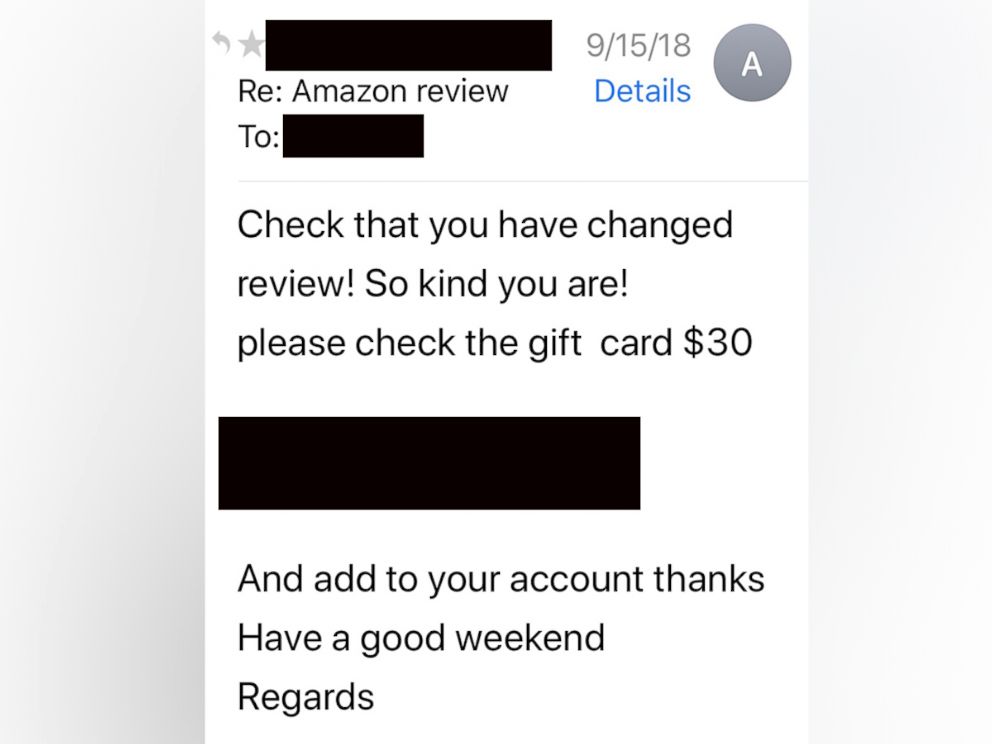 It's unclear how questionable such pay-for-play tactics are in the world of e-commerce, assuming they don't explicitly violate the terms and conditions laid out by a company like Amazon, whose Anti-Manipulation Policy states that "any attempt to manipulate reviews, including by directly or indirectly contributing false, misleading or inauthentic content, is strictly prohibited."
"When you hear about a commercial reaction like that, it sounds shady," said Simeon Siegel, an analyst at Instinet, a tech-focused firm that's part of Nomura Securities. "But would we feel the same way if a restaurant manager comped a meal after someone complained? Should we be thinking about it through an old-school lens, when some sort of compensation would be implicit?"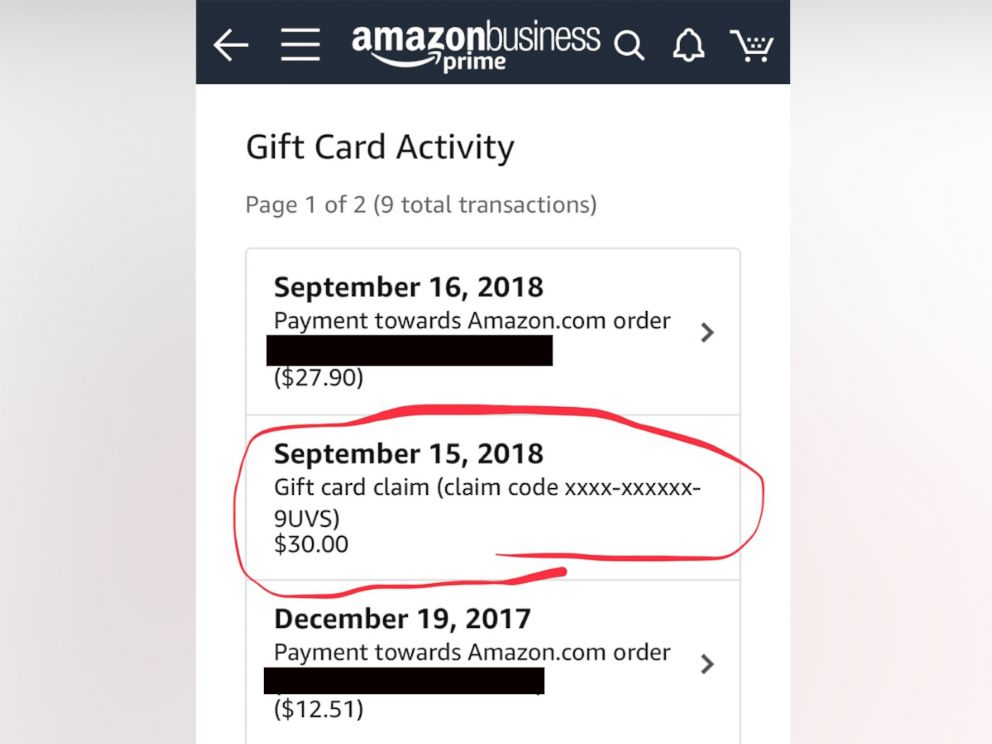 In September, Amazon confirmed the company was investigating a Wall Street Journal report that employees had offered to disclose sales data and delete negative consumer reviews for third-party sellers in exchange for payment. It's unclear whether the recent termination was related to that investigation.
Amazon didn't respond to a request for comment, but the company's Anti-Manipulation Policy also states: "Customers trust that they can shop with confidence on Amazon. Reviews provide a forum for sharing authentic feedback about products and services -- positive or negative."
The company also told the Journal that sellers found to be in violation of its customer review policy would face discipline. "We have zero tolerance for abuse of our systems and if we find bad actors who have engaged in this behavior, we will take swift action against them," a company statement read.
"Reviews allow e-commerce to bridge the gap of brick-and-mortar stores -- it allows customers and brands to reach a larger audience," Siegel said. "But one part of the equation is the ability to try to make it right."