What's enough to keep customers away from a restaurant for good? Try a video of an employee blowing his nose on a sandwich and putting a dish-washing sponge where the sun don't shine.
Domino's Pizza says that five months after the debut of an infamous video showing two Domino's employees doing bizarre, unsanitary things at a Conover, N.C., restaurant, the franchise location has closed due to flagging sales.
"The store never really rebounded," said Domino's spokesman Tim McIntyre. "You've got an innocent business owner who lost his livelihood and there are 20 fellow employees who lost their jobs because these two people thought they were being funny, and it's tragic."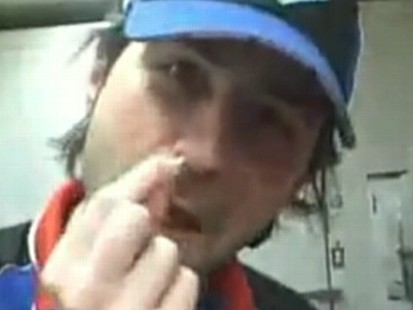 The Conover Domino's franchise may be the latest restaurant to shutter its doors after a crime -- in this case, food-tampering -- but it's certainly not the first. Among the most prominent examples is Brown's Chicken, a restaurant chain that closed multiple eateries after the 1993 murders of seven employees at the chain's Palatine, Ill., location. The second of two defendants in the murder case was convicted this week.
"When it's serious enough, bad enough, and scary enough for your personal sense of well being that it takes on a life of its own, that's when the business is in trouble," said Daryl Travis, the CEO of Brandtrust, Inc., a Chicago-based branding firm.
Consumers are more likely to remember negative news about a business than positive news, Travis said.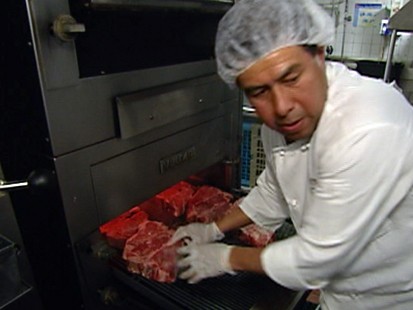 "That's why it's dangerous for brands to not behave well," he said, "because one bad thing can send a brand down the tube and not be able to recover."
Below, we take a look at the singular events that led to the closure of several American businesses and franchises.
Brown's Chicken, Palatine, Ill.
It was one of Illlinois' most infamous crime scenes: a Brown's Chicken restaurant in Palatine where seven workers were gunned down the morning of Jan. 9, 1993.
It took authorities until Tuesday to finally close the case, when James Degorski became the second of two men convicted for the killings. His accomplice, Juan Luna, was sentenced to life in prison after a conviction in 2007. A jury is now deciding whether Degorski will face the death penalty.
After the tragedy, Brown's business dropped 30 to 40 percent, according to the chain's Web site, and the multiple Brown's restaurants were closed, including the Palatine eatery.
'Too Much Baggage' at Brown's Palatine Site
Even with Brown's gone, commerce at its former home floundered. The restaurant was replaced by a dry cleaner but the business closed in 1994. For seven years afterward, the property's grisly history scared potential buyers and commercial renters away.
Finally, in 2001, a local businessman purchased the building and tore it down to make way for a parking lot, to the relief of many.
"It was time to move on. There was just too much baggage with that existing facility to further promote a strong, viable, commercial enterprise," then-Palatine village manager Michael Cassady told the Chicago Daily Herald.
Brown's, meanwhile, did bounce back. It said on its Web site that it found a "a new lease on growth" by introducing pasta to its stores and renaming the chain Brown's Chicken & Pasta. It eventually opened a Brown's Chicken & Pasta in Palatine, less than a mile away from the murder scene.
Brown's owner Frank Portillo told the Chicago Tribune yesterday that he welcomed the jury verdict in the Deogrski case for victims' families, franchise owners and employees.
"I'm glad it's coming to closure for them too," he told the Tribune. "I don't like to give interviews about it too much because it's not good for business. Now we can all put this behind us."
Domino's Restaurant, Conover, N.C.
The video seen 'round the Web was shot in April by one Domino's employee and starred another. Among the grotesque acts depicted on the video included Michael Setzer, 32, putting cheese into his nose and then placing it into a sandwich, which he called "Michael's special sandwich."
Setzer also blew mucus into a sandwich and placed a sponge that he would use to wash dishes in between his buttocks.
The store where Setzer and co-worker Kristy Hammonds, 31, filmed the video was unidentified, but the pizza chain wasted no time tracking it down to Conover, N.C., and contacting the franchise owner. The employees were fired and later arrested on charges of food tampering while the restaurant was disinfected.
A neighboring town's mayor even lent a hand to Domino's efforts to battle the public relations nightmare by driving to the Conover restaurant, buying three pizzas and praising their quality days after the video went viral.
But the swift moves ultimately weren't enough to save the restaurant.
Franchise owner Kevin Hendren told the Hickory Record newspaper that after the video incident, his business declined 58 percent. The store has been closed since Sept. 22, McIntyre told ABCNews.com.
KFC/Taco Bell, Greenwich Village, New York City
.
Like Domino's, video footage played a big role in bringing down a KFC/Taco Bell franchise in New York City's Greenwich Village. In February, 2007, television cameras captured at least a dozen rats scurrying across the closed restaurant.
Restaurant company Yum Brands Inc. later issued a press release explaining that a construction crew was working on eliminating the rodent problem and that the video was shot before the crew had finished its work.
But Yum also didn't cut the restaurant any slack, saying it had "a zero tolerance for anything short of clean and safe restaurants." In March 2007, it announced that the restaurant would not reopen.
Paul Gilberto, the chief strategy officer of the Atlanta-based advertising firm Fitzgerald+Co., said that restaurants, in particular, have a difficult time surviving controversy because consumers can easily avoid them and patronize their many competitors instead. Consumers have less choice when it comes to other industries, such as airlines.
"It's so much easier to say I'll just go to a restaurant right next door or down the street that didn't get bad press," he said.
Huling Brothers Auto Dealerships, West Seattle, Wash.
It's not just restaurants that have to shut their doors after employee misdeeds. In 2007, auto dealerships in West Seattle were closed after three former dealership employees were arrested for allegedly scamming a mentally ill customer after he told them he kept thousands in cash at his apartment.
Two men were ultimately convicted of stealing $70,000 in cash, the Seattle Times reported, while a third was convicted of theft after convincing the man to sign over ownership of his brand new truck while he was in a psychiatric ward.
The dealerships at which the men were employed were known as Huling Brothers Auto Dealerships but the name was changed shortly after a new owner purchased them in January 2007.
The name change wasn't enough to convince consumers that the dealerships had turned over a new leaf.
"Even though we made significant efforts to differentiate ourselves from the former Huling name, the impact of this event and stigma associated with it, we weren't able to recover from," the president of Gee Auto, the owner of the dealerships, told the Seattle Times.
"It was incredibly significant in the consumers' mind that such a horrific act would happen. The stigma attached to the business is something that has continued to linger," he said.
Business, he said, had declined 50 percent over a year. The dealerships closed in October 2007, putting 160 employees out of work.
Crazy Eddie, New York
Known for commercials advertising its "insaaaane" prices on consumer electronics, retailer Crazy Eddie's empire crumbled in the late 1980s after allegations surfaced that founder Eddie Antar and his brother had defrauded investors of $80 million.
The company filed for bankruptcy protection in 1989, when it closed its last store.
Released from prison in 1999, Antar tried to revive Crazy Eddie through the Web site crazyeddie.com in 2000, telling the New York Times that he wanted to "redeem the family name." But by 2003, the Times reported, the site was gone.
Still, the Crazy Eddie name may not be gone for good. Antar sold the rights to his life story to actor Danny Devito, who plans to direct a movie about the entrepreneur-turned-convict.
The Best Way to Bounce Back
Brand management experts agree that the best way for a company to bounce back from a public relations nightmare is to assume responsibility for and attempt to remedy outrageous incidents as quickly as possible. Among the most commonly cited success stories is that of Johnson & Johnson, the maker of Tylenol.
In the fall of 1982, seven people died after taking Tylenol capsules that were later found to be laced with cyanide. The company moved quickly to alert consumers of the danger of the capsules and immediately pulled the product from store shelves.
Johnson & Johnson also changed its packaging methods to protect against contamination, said Brandtrust's Travis.
"The Tylenol brand was a stronger brand after the fact because they did all the right things," he said.