Starbucks' former CEO Howard Schultz on Wednesday denied breaking the law in response to sharp criticism from Sen. Bernie Sanders, I-Vt., who accused the company of "the most aggressive and illegal union busting campaign in the modern history of our country."
In response to questions from Sanders during a Senate hearing, Schultz affirmed the right of workers to choose whether to unionize and defended the company's actions.
Starbucks "has not broken the law," Schultz said. "Let me set the tone for this very early on."
Schultz, who served as Starbucks CEO for over 20 years across three stints and stepped down from the position last week, said Starbucks has negotiated in "good faith" with employees as they've sought to unionize and obtain collective benefits.
More than a dozen decisions from federal officials have found that the company violated labor law in its response to a wave of union campaigns at its stores, according to the National Labor Relations Board, a federal agency.
Roughly 290 of almost 9,000 company-owned stores in the U.S. have voted to unionize. However, workers have yet to sign a union contract at a single location.
Earlier this month, an administrative judge ruled that Starbucks had committed "egregious and widespread misconduct" in its effort to prevent unionization at some of its stores.
The judge, Michael A. Rosas, mandated the company reinstate several workers and Schultz read a notice to employees, among other remedies.
More than 500 formal allegations of labor law violations have been filed against Starbucks with regional offices of the NLRB, the agency said this month.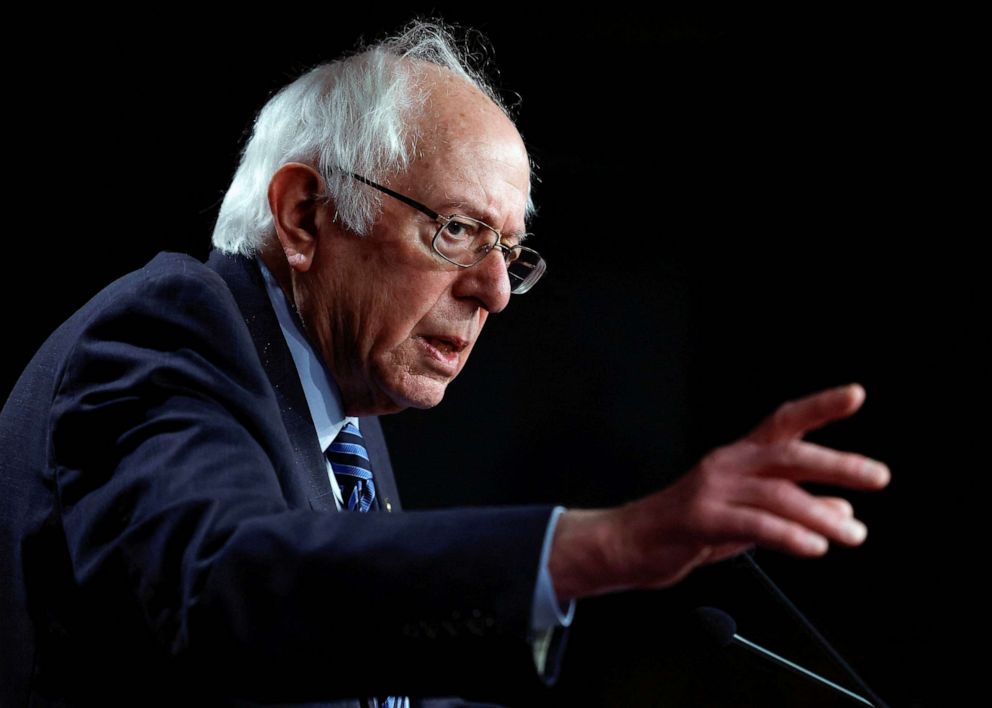 In all, 13 decisions have ordered remedies for unfair labor practices committed by Starbucks, including the reinstatement of 22 employees, the NLRB said. Some of those decisions have been appealed, the agency added.
Schultz characterized the findings against Starbucks as "allegations," adding that the company is "confident that those allegations will be proven false."
Workers United, the labor organization organizing Starbucks workers, said in a statement that it welcomed the Senate hearing as a venue for Schultz to face accountability for his response to the union campaign.
"We're hopeful for change," a Workers United spokesperson said. "We're hopeful that this hearing moves the needle forward for baristas and workers all across the country."
"We look forward to Howard Schultz being held accountable for his actions and being forced to answer to his unprecedented union-busting campaign under oath," the spokesperson added.
Starbucks workers achieved an unprecedented wave of unionization at the company last year but the pace of union victories fell significantly over the course of last year.
Over the first half of 2022, the National Labor Relations Board received union election petitions from an average of 47 Starbucks stores per month; but over five months ending in November, that election rate dwindled to 11 stores per month, according to data from the NLRB.
Sanders asked Schultz a series of questions about his possible role in alleged retaliation against unionizing employees.
"Were you ever informed of or involved in a decision to fire a worker who was part of a union organizing drive?" Sanders asked.
Schultz replied: "I was not."
Following up, Sanders asked, "Were you ever informed of or involved in a decision to discipline a worker in any way who was part of a union organizing drive?"
Schultz replied, "I was not."
Sanders then asked, "Have you ever threatened, coerced or intimidated a worker for supporting a union?"
In response, Schultz said, "I've had conversations that could've been interpreted in a different way than I intended."
"That's up to the person who received the information that I spoke to them about," Schultz added.
Maggie Carter, a barista at a store in Knoxville, Tennessee, that marked the first Starbucks location in the South to unionize, told ABC News that a union offers workers the best opportunity to improve the workplace.
"A union is the solution because it uplifts workers entirely and gives us the opportunity to operate as a unit," Carter said.
"You can ask your boss to make changes, but they can unilaterally change those changes if it's not working for them anymore," added Carter, who testified before the Senate committee on Wednesday. "With a union contract, they have to ask you."
During questioning from Sen. Tina Smith, D-Minn., Schultz expressed frustration over a statement made by Smith that referred to him as a "billionaire."
Schultz -- whose net worth is $3.7 billion, according to Forbes -- said the term diminishes his achievement of self-made wealth.
"This moniker of billionaire, let's just get at that, OK?" Schultz said. "My parents never owned a home. I came from nothing. I thought my entire life was based on the achievement of the American dream. Yes, I have billions of dollars. I earned it -- no one gave it to me."
As Schultz spoke, Sanders interrupted him, noting that the allotted time for Smith's questioning period had run out.
"It's your moniker constantly," Schultz said, addressing Sanders. "It's unfair."
ABC News' Allison Pecorin contributed to this report.