50 Cent discusses backlash he faced over Terry Crews comments
Actor-rapper 50 Cent addressed the backlash he's received for making light of fellow actor Terry Crews' claim that he was groped by a Hollywood executive, telling "The View" that he would "never make fun of any sexual assault victim."
"I wasn't looking at Terry Crews that way, at that point. I'm looking at the Hulk. The guy is this big, that's being taken advantage of," 50 Cent said Tuesday.
In June, 50 Cent posted two images of Crews on Instagram after Crews appeared in front of the Senate Judiciary Committee to speak about his experience and voice support for the Sexual Assault Survivors' Bill of Rights.
The two images in 50 Cent's Instagram post were accompanied by a caption that read: "LOL, what the ---- is going on out here man? Terry: I froze in fear. ... They would have had to take me to jail." The post has since been deleted.
Crews, a former NFL linebacker and "Brooklyn Nine-Nine" star, has said the assault happened during a 2016 party that he attended with his wife.
"If you asked [a man] if someone touched them. ... They go, 'Yo, what you doing?' Nothing more but 'What you doing?'" 50 Cent said. "In the Senate, when they [were] talking about it, he didn't even respond [to the alleged perpetrator] by doing that."
"Because he was in shock!" Whoopi Goldberg said in response.
"I wouldn't be prepared for that either," 50 Cent said.
"No, nobody is!" Goldberg said.
"Y'all would be bailing me out! I'd have to get bailed out," 50 Cent said.
During his appearance Tuesday, 50 Cent also discussed his hit show "Power" as well as some rumors surrounding the relationship between his character, Kanan, and the Tasha character. One of those rumors is that their hostile conduct actually indicates mutual affection.
He said the show's creator Courtney Kemp has "actually written this series so detailed, there's points that she's left openings for people to feel different ways about the characters."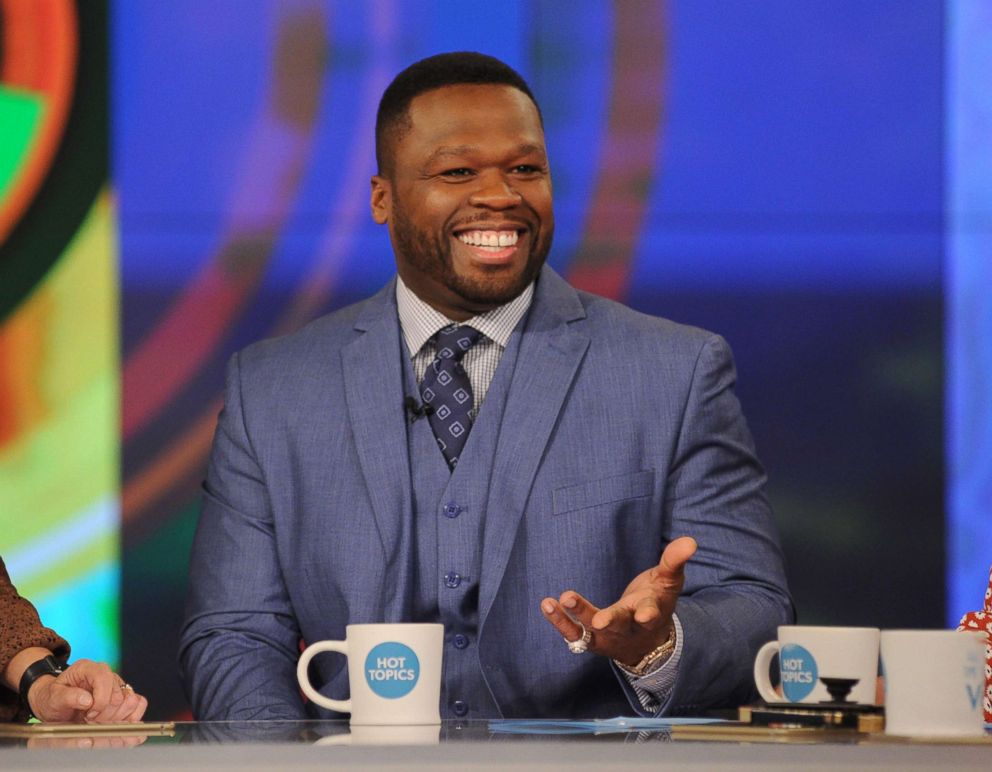 "It's exciting to see so many people invested in it," he said about the show. "It's cool!"
While he's had great success on the show, however, 50 Cent said he was "off 'Power' and working on some new stuff."
He shared some of his mentor Jam Master Jay's advice early in his music career.
"I had a song. ... I thought it was the hottest thing in the world. ... He said, 'If it's what we think it is, we need another one. So turn that song off and start working on the next one,'" 50 Cent said.