Anthony Bourdain dies at 61 in apparent suicide
The American chef, writer and TV host leaves behind an 11-year-old daughter.
Award-winning chef, writer and television personality Anthony Bourdain has died in an apparent suicide. He was 61.
Bourdain was found dead on Friday morning in his room at a luxury hotel in the tiny village of Kaysersberg in the Alsace region of northeast France. He appeared to have hanged himself, according to Christian de Rocquigny du Fayel, the prosecutor of Colmar in Alsace region, southeast of Kaysersberg.
The exact cause of death is under investigation.
The hotel where Bourdain was staying declined to comment Friday.
Bourdain was the host of "Anthony Bourdain: Parts Unknown," which has aired on CNN since its premiere in 2013. The travel and food series, which features cuisines and stories from around the world, has won several Emmy Awards as well as a 2013 Peabody Award, according to CNN.
He leaves behind an 11-year-old daughter, Ariane Bourdain.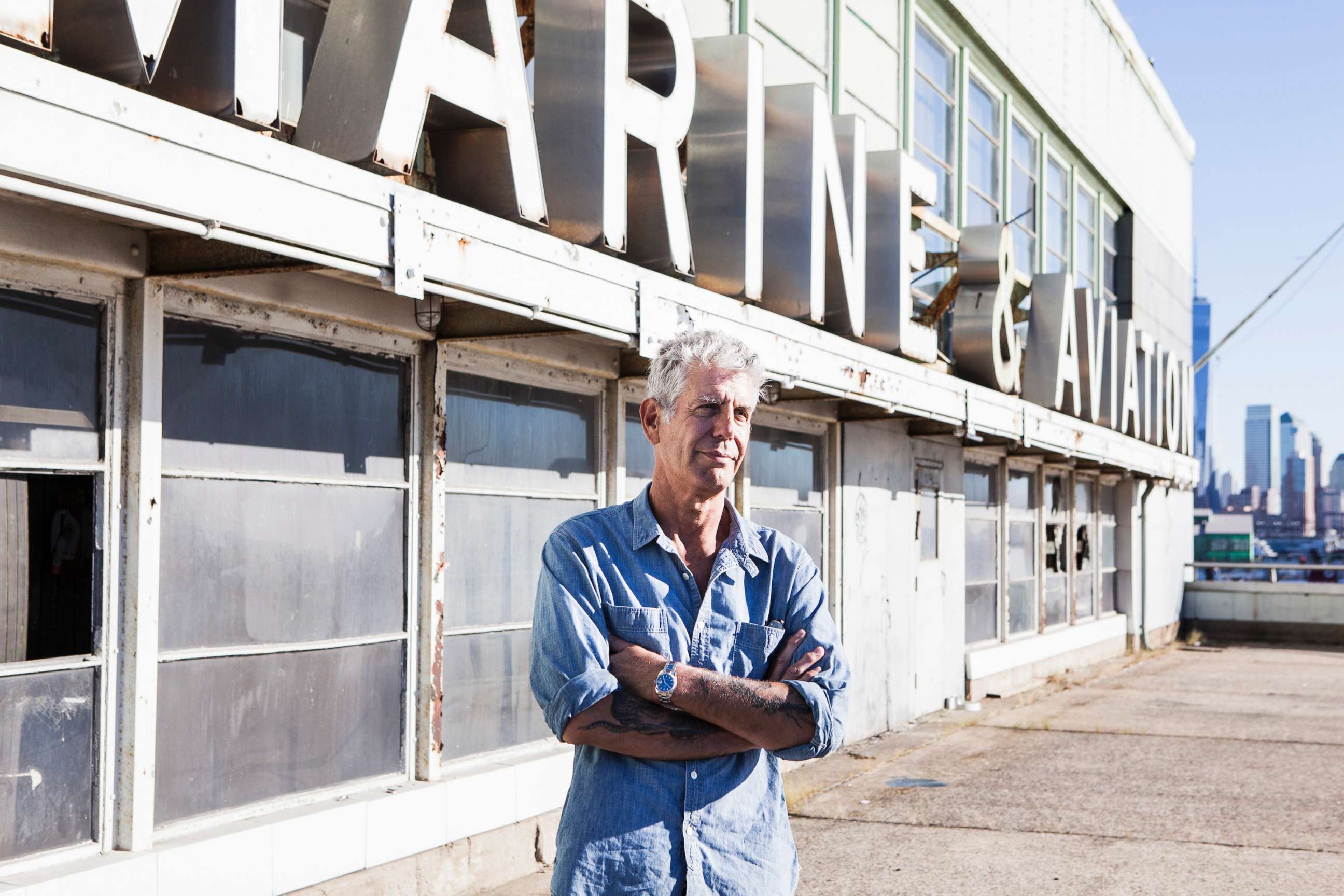 'One of the great storytellers of our time'
CNN confirmed Bourdain's death in a statement Friday.
"It is with extraordinary sadness we can confirm the death of our friend and colleague, Anthony Bourdain," the network said. "His love of great adventure, new friends, fine food and drink and the remarkable stories of the world made him a unique storyteller. His talents never ceased to amaze us and we will miss him very much. Our thoughts and prayers are with his daughter and family at this incredibly difficult time."
CNN reported that Bourdain was in France working on an upcoming episode for his hit series when close friend and French chef Eric Ripert found him unresponsive in his hotel room Friday morning.
"Anthony was a dear friend," Ripert told ABC News in a statement Friday. "He was an exceptional human being, so inspiring and generous. One of the great storytellers of our time who connected with so many. I wish him peace. My love and prayers are with his family, friends and loved ones."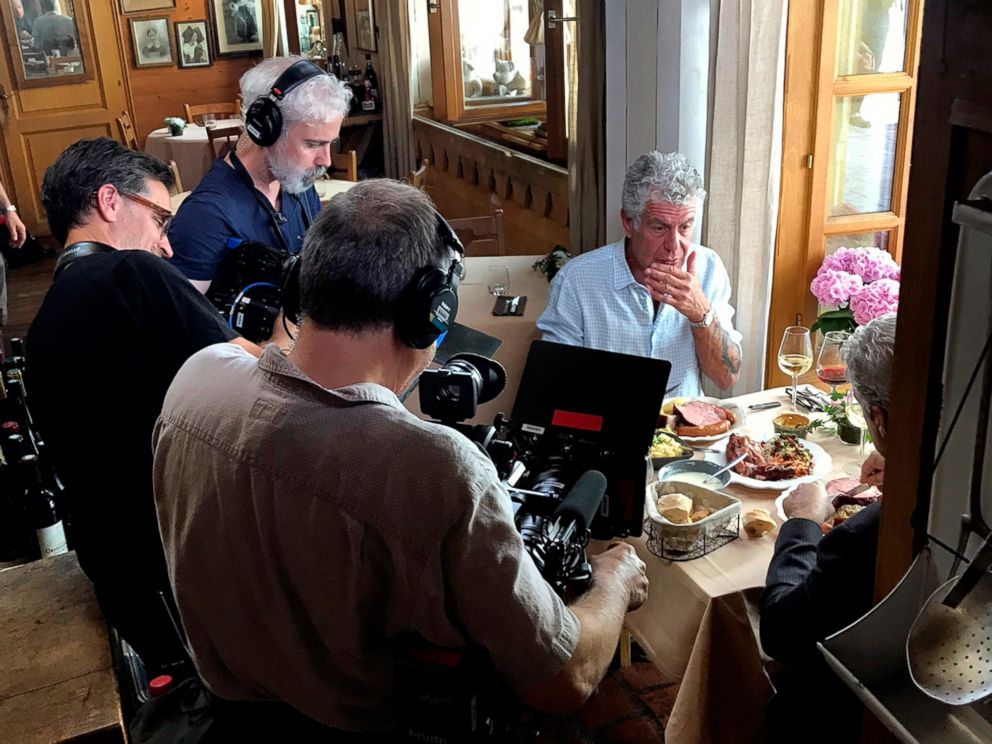 An employee of the Wistub de la Petite Venise restaurant in Colmar told ABC News that Bourdain was there having lunch with Ripert on Monday.
"He seemed happy, cheerful, he was joking and enjoying himself," the employee, who declined to give her name, said of Bourdain. "He had a choucroute for lunch."
Bourdain posted a photo of the Alsatian dish on his official Instagram account -- his final post before his death.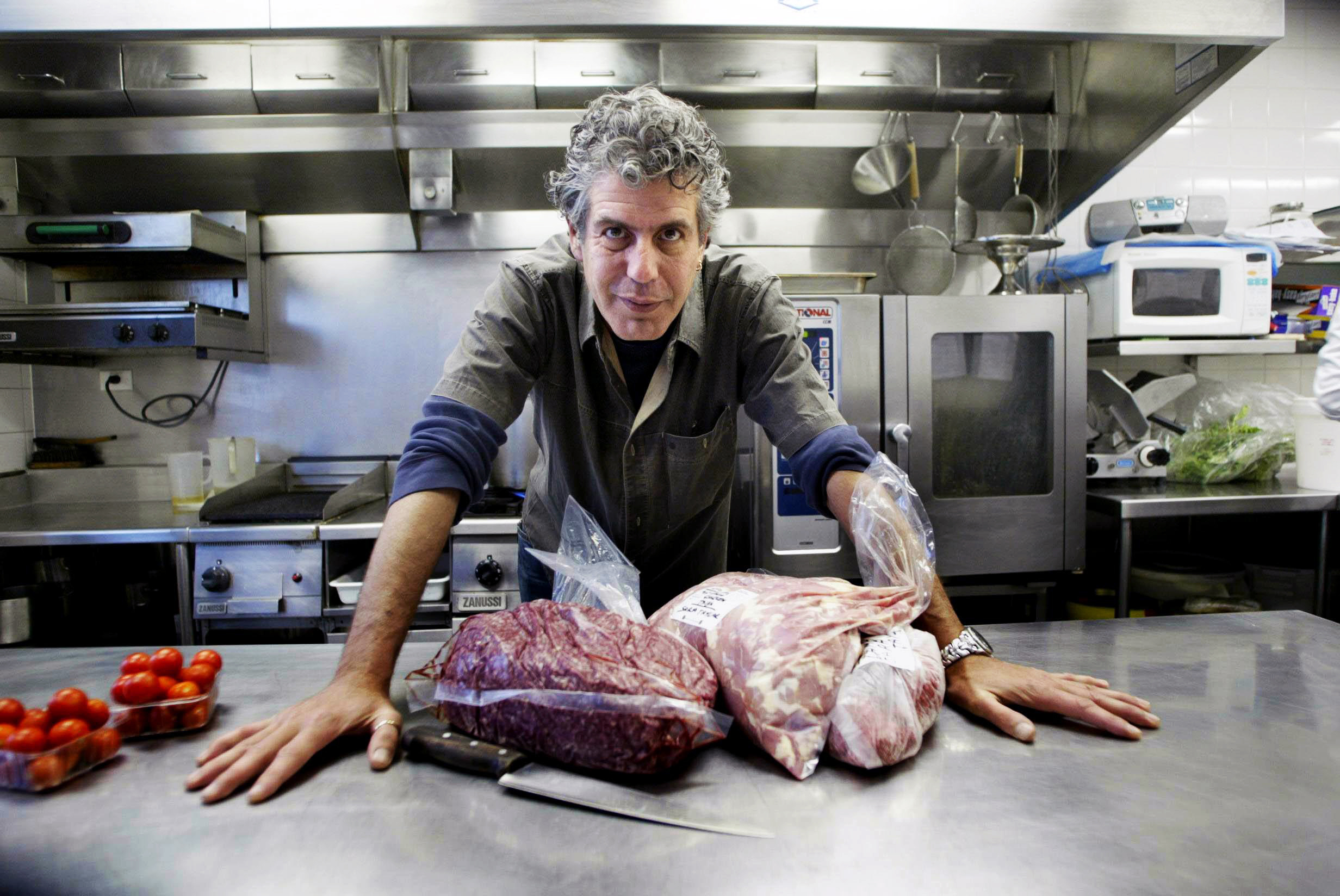 From running restaurants to hosting a hit series
Born in New York City and raised in Leonia, New Jersey, Bourdain went on to graduate from the Culinary Institute of America in 1978 and pursue a career in cooking.
In an interview with ABC News' Rebecca Jarvis last year, Bourdain said when he was younger he had a kind of "live hard, die young" attitude.
"It came as sort of a rude surprise to me when I turned 30 and I was still alive," he said. "I didn't really have a plan after that."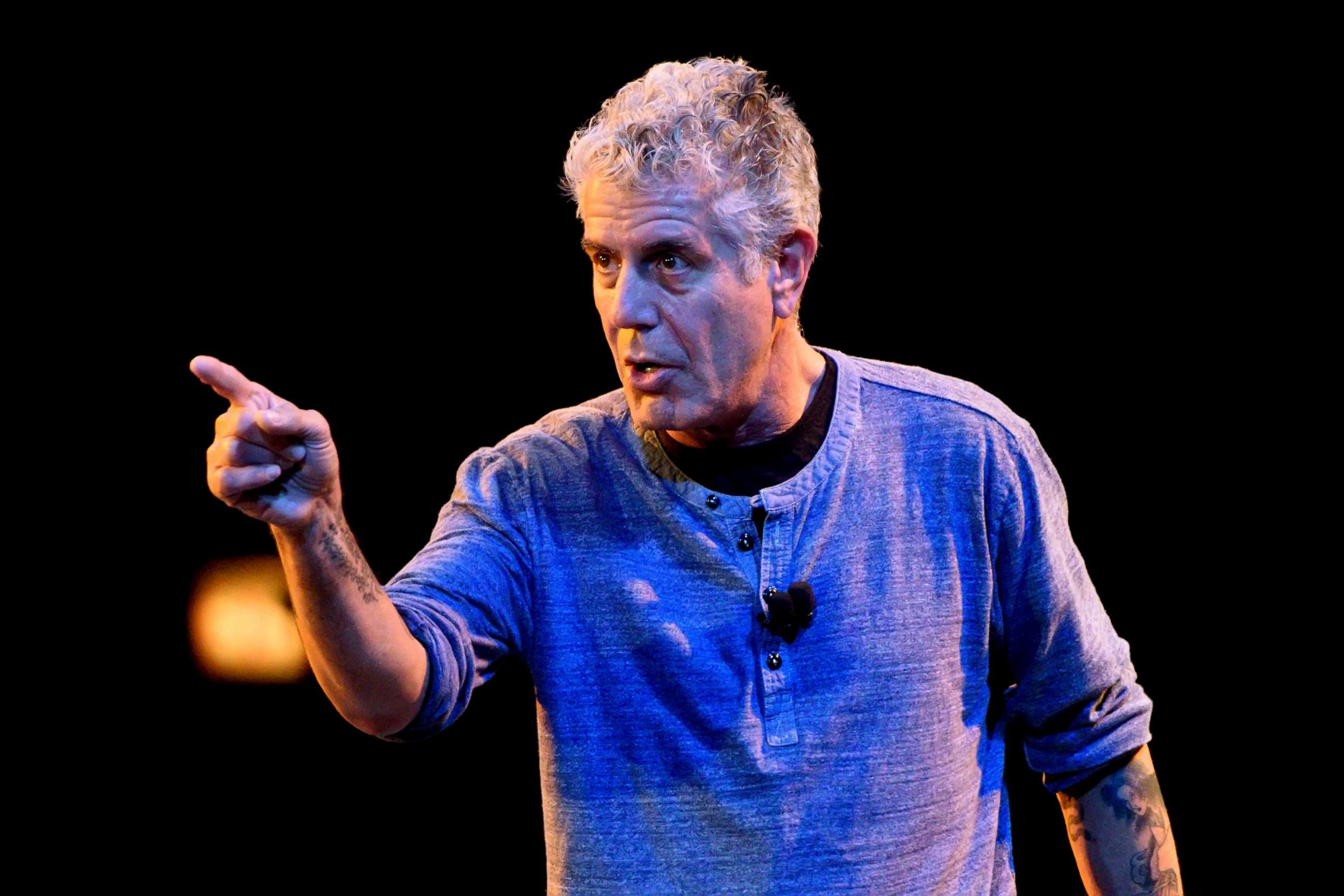 Bourdain ran a number of restaurant kitchens in New York City. But he gained fame with his acclaimed nonfiction book in 2000, "Kitchen Confidential: Adventures in the Culinary Underbelly."
"Mine was not a particularly distinguished cooking career," Bourdain told ABC News in the interview last year. "When 'Kitchen Confidential' was published, [it] was to my great surprise a success ... I was determined not to screw this up."
Bourdain authored several other nonfiction books on the culinary industry as well as accounts of his world-travel and food adventures. In 2011, he founded his own publishing line, Anthony Bourdain Books, at Ecco Press, a New York-based publishing imprint of HarperCollins.
"I've known Tony as an author and friend for many years," Ecco president and publisher Daniel Halpern said in a statement Friday. "He not only revolutionized the memoir genre with his groundbreaking and iconic work, 'Kitchen Confidential,' he supported emerging voices and chefs with his imprint, Anthony Bourdain Books. His death is a great personal tragedy. Our thoughts are with his daughter and family at this difficult time."
On CNN's "Parts Unknown," Bourdain delved into different cultures across the globe by talking and sharing meals with locals. U.S. President Barack Obama famously appeared on an episode in Vietnam in 2016, during his final months in office. Obama and Bourdain discussed Vietnamese-American relations, among other things, while dining on grilled pork, noodles and beer at a small family-run restaurant in Hanoi.
Previously, Bourdain had hosted a TV show called "A Cook's Tour" on the Food Network and then "Anthony Bourdain: No Reservations" and "The Layover" on the Travel Channel.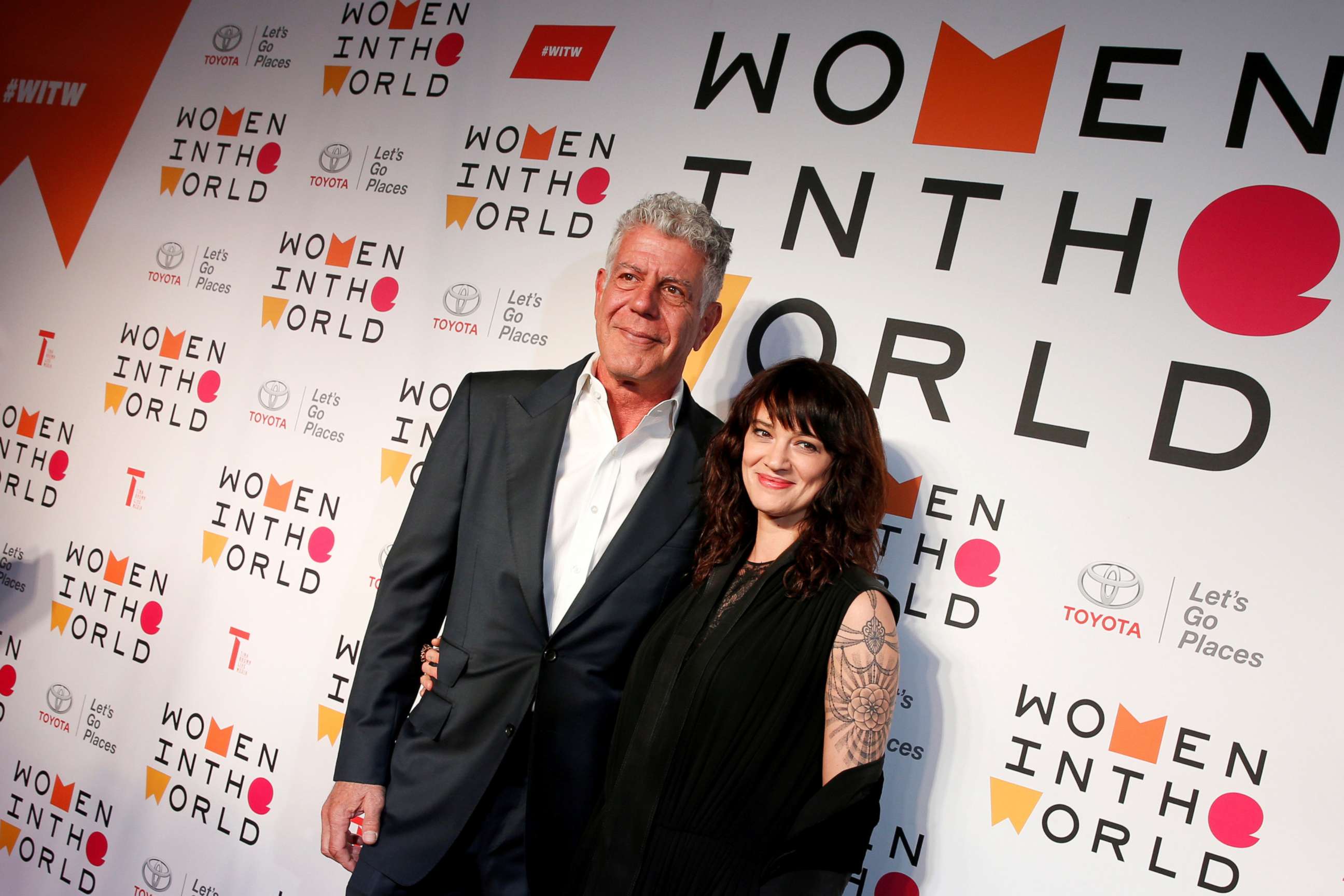 'Anthony gave all of himself in everything that he did'
In recent months, Bourdain garnered attention as an outspoken advocate of the #MeToo movement, with his vocal support of dozens of women -- including his own girlfriend, Italian actress and director Asia Argento -- who accused disgraced movie mogul Harvey Weinstein of sexual misconduct.
"I've been seeing up close -- due to a personal relationship -- the difficulty of speaking out about these things, and the kind of vilification and humiliation and risk and pain and terror that come with speaking out about this kind of thing," Bourdain told Slate magazine last October. "That certainly brought it home in a personal way that, to my discredit, it might not have before."
Argento posted a statement on her official Twitter account, saying she's "beyond devastated" to lose her "love," "rock" and "protector."
"Anthony gave all of himself in everything that he did. His brilliant, fearless spirit touched and inspired so many, and his generosity knew no bounds," she said in the statement Friday. "He was my love, my rock, my protector. I am beyond devastated. My thoughts are with his family. I would ask that you respect their privacy and mine."
Desmond Boylan, Amos Oz, Penny Marshall and other notable people lost in 2018
Associated Press photojournalist Desmond Boylan covered war and conflict across the world before dedicating his life to documenting the joys and tribulations of daily life in Cuba. Boylan died, Dec. 29, 2018, in Havana. <br><br> Boylan smokes a cigar on the balcony of the Associated Press office in Havana, Feb. 27, 2017.
During a 2015 interview with Wine Spectator, Bourdain was asked how he would like to be remembered.
"Maybe that I grew up a little," he told the magazine. "That I'm a dad, that I'm not a half-bad cook, that I can make a good coq au vin. That would be nice. And not such a bad bastard after all."
In a now-eerie interview with People magazine that was published last month, Bourdain said he'd rather "die in the saddle" than retire.
"I gave up on that. I've tried. I just think I'm just too nervous, neurotic, driven," he told the magazine. "I would have had a different answer a few years ago. I might have deluded myself into thinking that I'd be happy in a hammock or gardening. But no, I'm quite sure I can't. I'm going to pretty much die in the saddle."
ABC News' Kate Hodgson, Aaron Katersky and Paul Pradier contributed to this report.
Anyone in crisis, or who knows someone in crisis, please call the National Suicide Prevention Lifeline at 1-800-273-TALK (8255) or contact the Crisis Text Line by texting TALK to 741-741.