Longtime actor Abe Vigoda died on Tuesday at the age of 94. As soon as the news broke, stars of stage and screen took to social media to pay tribute.
The "Godfather" star had been an actor for about half a century, with featured roles in series like "Barney Miller" and "Fish" and movies like "Look Who's Talking," among many, many others.
Robert Duvall, who co-starred with Vigoda in 1972's "The Godfather," said in a statement to the Associated Press, "We had some great memories together and he will really be missed."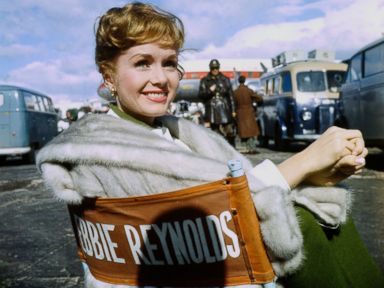 Here's what others had to say about the acclaimed performer.
RIP Abe Vigoda - Met him at the 55th Annual NY Emmy Awards. Great guy.

— Orlando Jones (@TheOrlandoJones) January 26, 2016
I met Abe Vigoda at a urinal. He was so kind. I told him I loved his work and he said, "right now?" His portrayal of Sal Tessio! RIP sir.

— Dane Cook (@DaneCook) January 26, 2016
#AbeVigoda is gone. What a life. What a career. What a warm & funny man he was. His performance in 'Godfather' still amazes me.

— Larry King (@kingsthings) January 26, 2016
Abe Vigoda I will never forget you, you always treated me with dignity and respect. I WILL MISS YOU. RIP

— Todd Bridges (@ToddBridges) January 26, 2016