— -- Anne Hathaway has always been outspoken about Hollywood's need for gender equality, but in an interview on "Popcorn With Peter Travers," the Oscar winner admits she may have been an accidental perpetrator of misogyny at one point in her career.
When asked by host Peter Travers on Tuesday if there was any movie she learned the most from, she said 2011's "One Day" opposite Jim Sturgess. In that film, she admits, she didn't give all she could to director Lone Scherfig and she believes it's because she was a woman.
"I really regret not trusting her more easily," she said. "And I am to this day scared that the reason I didn't trust her the way I trust some of the other directors I work with is because she's a woman."
The "Dark Knight Rises" star went on to say that the revelation was tough for her to admit.
"I'm so scared that I treated her with internalized misogyny," she continued about the film and its director. "I'm scared that I didn't give her everything that she needed or … I was resisting her on some level. It's something that I've thought a lot about in terms of when I get scripts to be directed by women."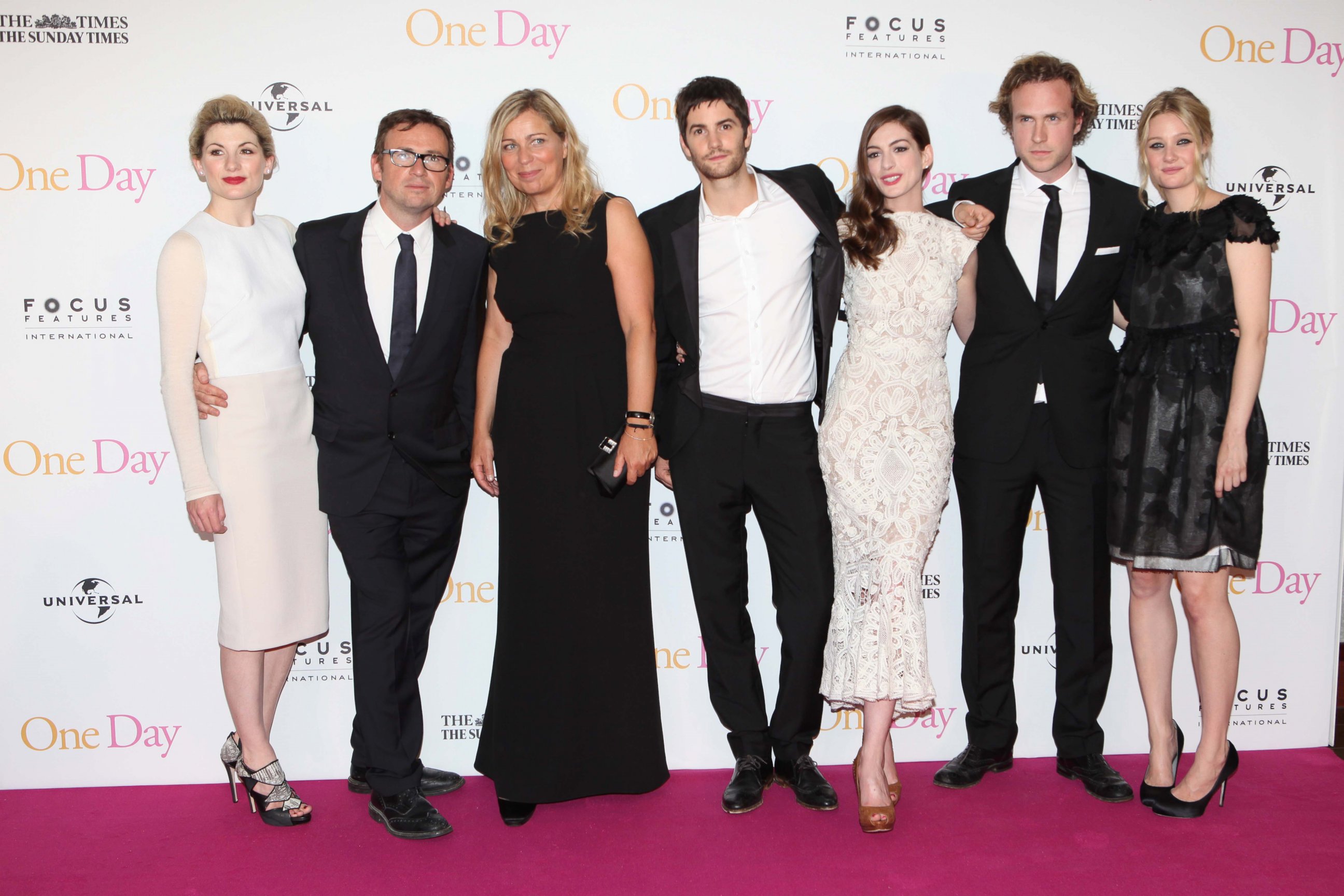 In fact, Hathaway felt like she had such a light-bulb moment during the interview with Travers that she said, "I'm getting red talking about this, it feels like a confession, but I think it's something we should talk about."
"When I get a script, when I see a first film directed by a woman, I have in the past focused on what was wrong with it. And when I see a film … directed by a man, I focus on what's right with it," she continued. "I can only acknowledge that I've done that and I don't want to do that anymore ... I, before I realized this, had actively tried to work with female directors. And I still had this mindset buried in there somewhere."
But the 34-year-old actress added that she knows how hard it is for women to get "the reins to anything."
"That journey is way harder than it should be. It's not equal," she said. "And I wonder if it's about the thought process like the one I just talked about. About undervaluing what it takes to make your first film."
In a 2011 interview with IndieWire's Women and Hollywood, Scherfig talked about the differences that come with being a female director working with actresses. She called Hathaway "easy to like and to care for."
"Maybe I can have access to that [feeling] because I am not a man," she said. "There is also a kind of admiration that they would get from a male director that I don't do."
Hathaway pledged to call Scherfig after the interview and apologize.
"I've never apologized to her about it," she said. "It wasn't an issue of professionalism, it wasn't an issue of … nothing. I hold her in such a dear place in my heart and I think she does for me too."
"Lone Scherfig is deep in pre-production of her next film and is consumed by it," a representative for Scherfig told ABC News when asked about Hathaway's comments. "She asked me to express her love and admiration for Anne and her work."
Download the all new "Popcorn With Peter Travers" podcasts on iTunes, Google Play Music and Stitcher.