Bachelor Nick Viall is off the market.
Interested in
The Bachelor?
Add The Bachelor as an interest to stay up to date on the latest The Bachelor news, video, and analysis from ABC News.
In the season finale of the ABC reality show "The Bachelor," Viall proposed to Vanessa Grimaldi in Finland, and she happily accepted.
"I've been falling more and more in love with you, and there have been plenty of times I've been trying to fight it, and I don't want to fight it anymore. Because I do love you. I'm in love with you. I'm glad I don't have to try and not say it," Viall said to Grimaldi. "So much about me being here has to do with the past, but when I look at you, all I see is my future."
She thanked him for "taking another chance on love."
"I knew this kind of love existed. I just never thought it was going to happen for me until I met you," she said.
Viall then got down on one knee and asked Grimaldi to marry him.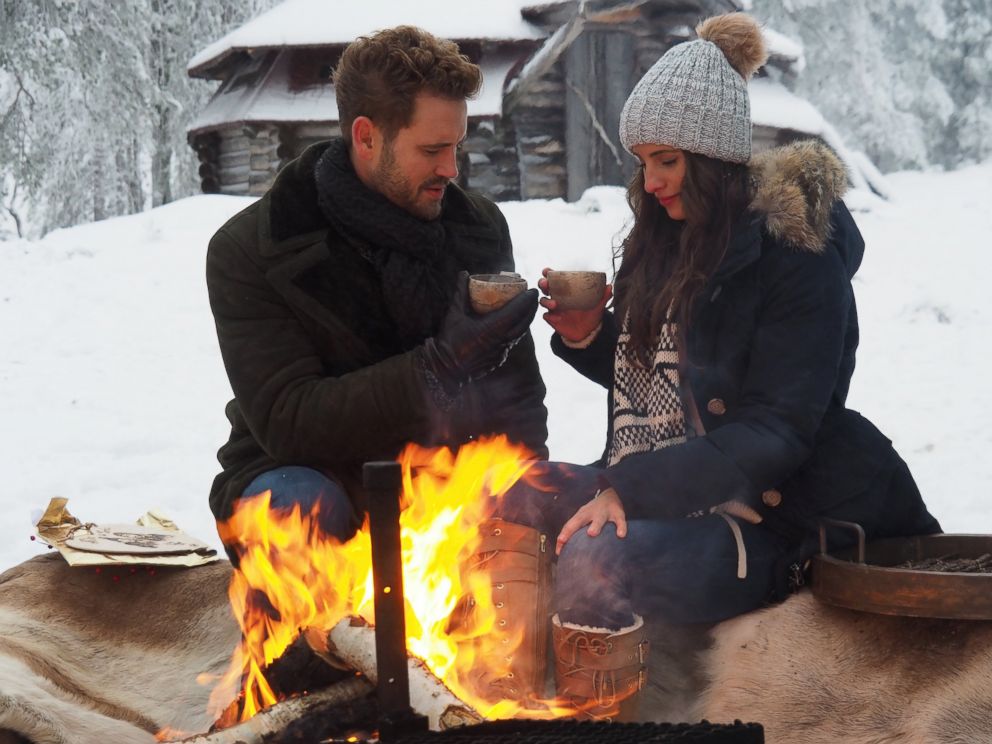 Runner-up Raven Gates was sent home to Arkansas.
Viall, 36, felt a connection with Grimaldi, a special education teacher from Canada, early on, telling ABC News that he thought she was "stunning." Though they butted heads at one point over where to live — she hoped he'd move to her native Montreal, while he said he wanted to stay in the United States — her stubborn nature was a quality he may have found most attractive. Several weeks ago he told ABC News that he hoped to marry someone with a strong sense of self.
"I'm very attracted to confident, intelligent and sexy women who just act like they belong in a room, so to speak," he said.
He certainly had the experience to know what he wants. Viall previously appeared on two installments of "The Bachelorette," and both times, he was eliminated during the final episode. He also failed to find lasting love on last summer's "Bachelor in Paradise."
This time around, Viall told producers that his reality TV past made him nervous that Grimaldi would also reject him and he'd leave "heartbroken."
"I've been falling in love with her for a very long time," he said. "I feel like sometimes I've been fighting it, and I'm not fighting it any longer."