Christina Hendricks has captured something.
The Tennessee-born "Mad Men" actress glows on the cover of New York Magazine's Spring Fashion issue, clad in a white lace bustier and matching panties. Her auburn hair twists down and around her body, reminiscent of Botticelli and a goddess-brand of beauty.
Of course, it's not unusual to see a photo of an actress semi-nude on a newsstand. Throwing an arm or a strategically-placed accessory over one's breasts has become standard operating procedure for pretty girls posing for glossies (see: Jen Aniston, GQ, Jan. '09; Rihanna, GQ, Jan. '10).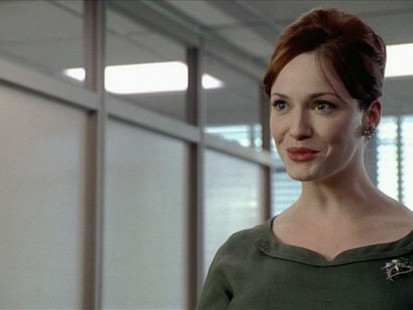 But in an age where images of same-sex models making out (hello,
Armani
) and oiled up actresses slithering in the sand (
Eva Mendes for Calvin Klein
) seem almost mundane, Hendricks' portrait stands out.
There's skin. There's fat. There are curves. There is a woman, a real, gorgeous woman, fronting a fashion magazine. How long has it been since that happened?