The GLAAD nominees are out, and they're not the usual suspects.
While most of the entertainment industry fetes the same sort of fare each year -- sure, Tina Fey deserves every one of her Emmys, but is anyone actually surprised when she gets them? -- the Gay & Lesbian Alliance Against Defamation celebrates television, film, theater and music that offers outstanding images of the lesbian, gay, bisexual and transgender community.
Among the nominees for the 21st annual GLAAD media awards, which were released today, are a few names that shouldn't come as a shock: Lady Gaga, the bisexual pop culture icon and current No. 1 candidate to rob Madonna of her title as the Queen of Pop; and Adam Lambert, the eyeliner-loving singer who lost "American Idol" but won the chance to come out to the world on the cover of Rolling Stone.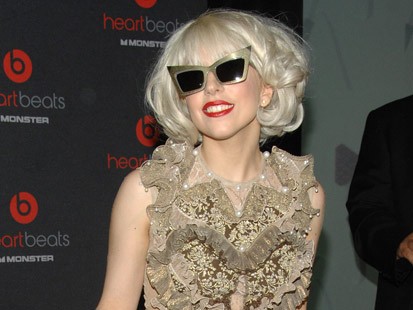 Then there are the nominees people might not normally associate with gay, lesbian or transgender issues: AMC's hit drama "
Mad Men
," the duderific comedy "
I Love You Man
," and ABC's "
Modern Family
."
According to GLAAD president Jarrett Barrios, the dichotomy is the point.
"We're excited about the nominees this year because it's the richest crop ever," he told ABCNews.com. "America has moved beyond 'Will & Grace.' Ten years ago, it was enough to have a girl's quirky gay best friend be part of a show or movie. But stock storylines and stereotypes aren't enough anymore. What we want to see is a continued increase of storylines about gay, lesbian, bisexual and transgender people that portray who we really are."
Below, check out some of the most prominent nominees and what makes them worthy of recognition, according to Barrios.
Click here
for the full list of nominees for the 2010 GLAAD media awards.
Lady Gaga