'Mary Poppins Returns' star Emily Blunt felt 'a combination of panic and joy' when cast as the iconic nanny
Rob Marshall said he could "only think of one person" to play the magical nanny.
Mary Poppins, the magical whimsical nanny, is back on Cherry Tree Lane after 54 years in the sequel "Mary Poppins Returns," starring Emily Blunt.
The versatile English actress has portrayed an incredible range of characters from a no-nonsense magazine assistant in "The Devil Wears Prada" to a lonely alcoholic in "Girl on the Train." Her musical talents were on display in the film adaptation of "Into the Woods," directed by Academy Award-nominated director Rob Marshall.
Marshall's incredibly impressive resume includes "Memoirs of a Geisha," "Pirates of the Caribbean: On Stranger Tides" and the movie musical "Chicago" that won Academy Award for Best Picture in 2002.
After Marshall was approached by Disney to do a sequel to Mary Poppins, he says casting the iconic part was actually an easy decision.
"I could only think of one person who could do all the things that, that I felt we needed Mary Poppins to be, and that was Emily Blunt," he said.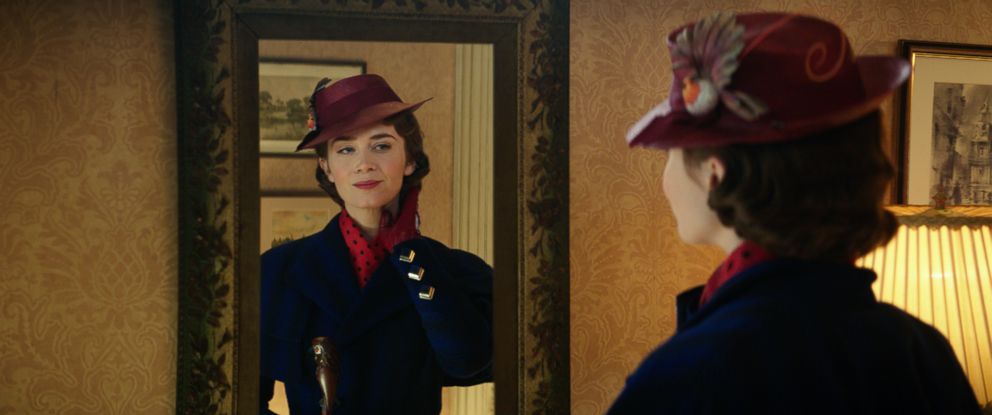 Marshall told ABC News that to play Mary Poppins "you need to be a great actor who has warmth underneath and have a sort of magical quality. The fact that she sings and dances, you know, it sort of completed this, full circle of everything that she needed to be," Marshall said. "She had all of it -- and she's British."
Emily Blunt remembers the life-changing phone call she got from Marshall asking her to play the iconic character.
Blunt told ABC News it felt like director Rob Marshall "was sort of proposing to me" when she learned she had landed the title character role.
"It felt like he was sort of proposing to me," Blunt told ABC News in an interview for the upcoming special "Mary Poppins Returns: Behind the Magic". "I just felt my hair sort of blowback with a combination of panic and joy."
Blunt readily accepted the part but wanted to make the character her own. So instead of re-watching the 1964 movie she went back to the source material -- the eight Mary Poppins books written by P.L. Travers.
"She's quite different in the books from what I remember from the film," Blunt said of the iconic nanny. "She's completely eccentric and batty and funny and so rude. You know, deliciously rude and vain."
Blunt's Mary Poppins has one of the most spectacular entrances in recent cinema. Though she looks like she's floating out the sky, in reality, Blunt was hanging from a crane, dangling 50 feet in the air.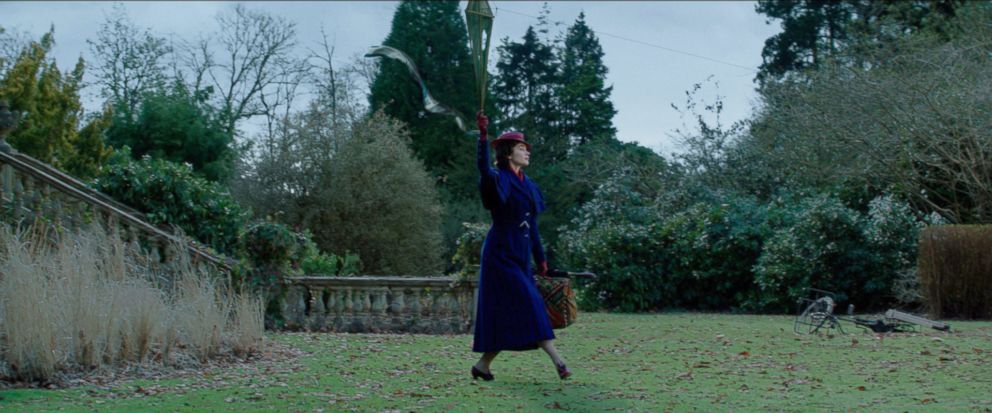 Blunt says" I mean I was a bit terrified, to be honest."
Marshall remembers shooting the scene. He said "That was a tough one for her. Emily was scared out of her mind up there, because there was-- there were no nets." Marshall's direction helped calm her down. He recalls telling the actress, "I said, "Just remember Emily, it's not you coming in. It's Mary Poppins coming in."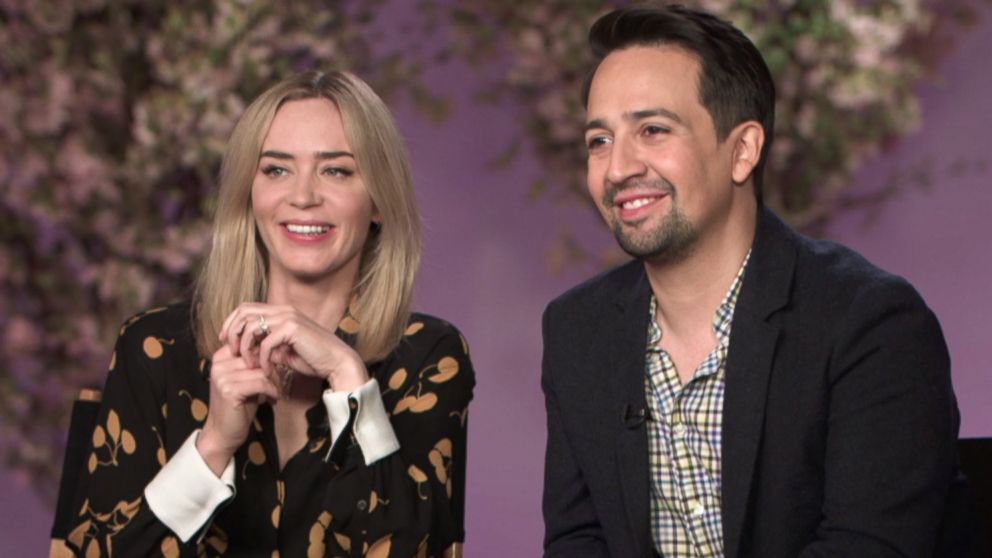 And Mary Poppins comes back to Cherry Tree Lane for good reason. In the sequel "Mary Poppins Returns "which takes place 25 years after the first movie, Jane and Michael Banks are all grown up. But there are big problems, Michael's wife has just died leaving him a widower with three children, money is tight and he's about to the house.
Marshall, who helped come up with an original story for the sequel, said there had to be a really good reason for Mary Poppins to come back. He says, "it had to be a big deal."
It was also a big deal to have Mary's co- star be Lin-Manuel Miranda, the Tony award-winning creator and star of the Broadway phenomenon "Hamilton."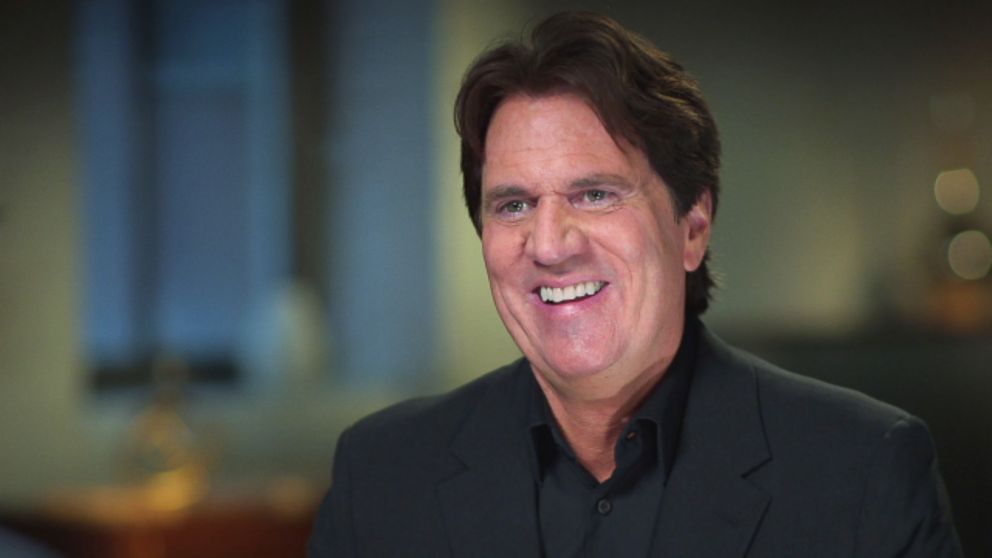 "You never think there will be another 'Mary Poppins' film," Miranda said. "When Rob (Marshall) approached me about this and said, there are more Mary Poppins adventures that haven't made it on screen."
"And then I said, 'Well, who's playing Mary Poppins?' And he said, 'Emily Blunt.' And I said, 'Okay,'" he continued, laughing. "It was about that simple."
Both Blunt and her co-star Lin-Manuel Miranda said director Rob Marshall was a "calming and creative" presence during filming.
Marshall recalls meeting with Miranda to offer him the part of Jack, a London lamplighter. "When I sat with him -- and it was at the height of the 'Hamilton' craze -- I knew immediately this was Jack," Marshall said. "He's such a bright light. He's not cynical in any way."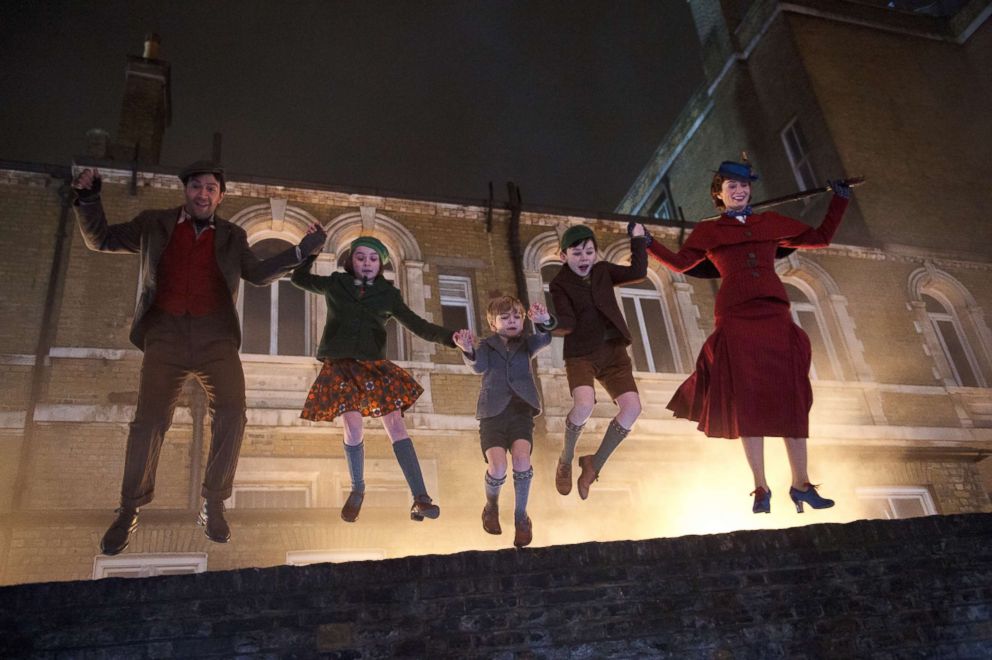 "I like to picture that Jack apprenticed under Bert," Miranda said of Dick Van Dyke's character. "He knows how magical Mary Poppins is. Most kids grow up and forget that those adventures they had with Mary Poppins were real. Jack's never forgotten."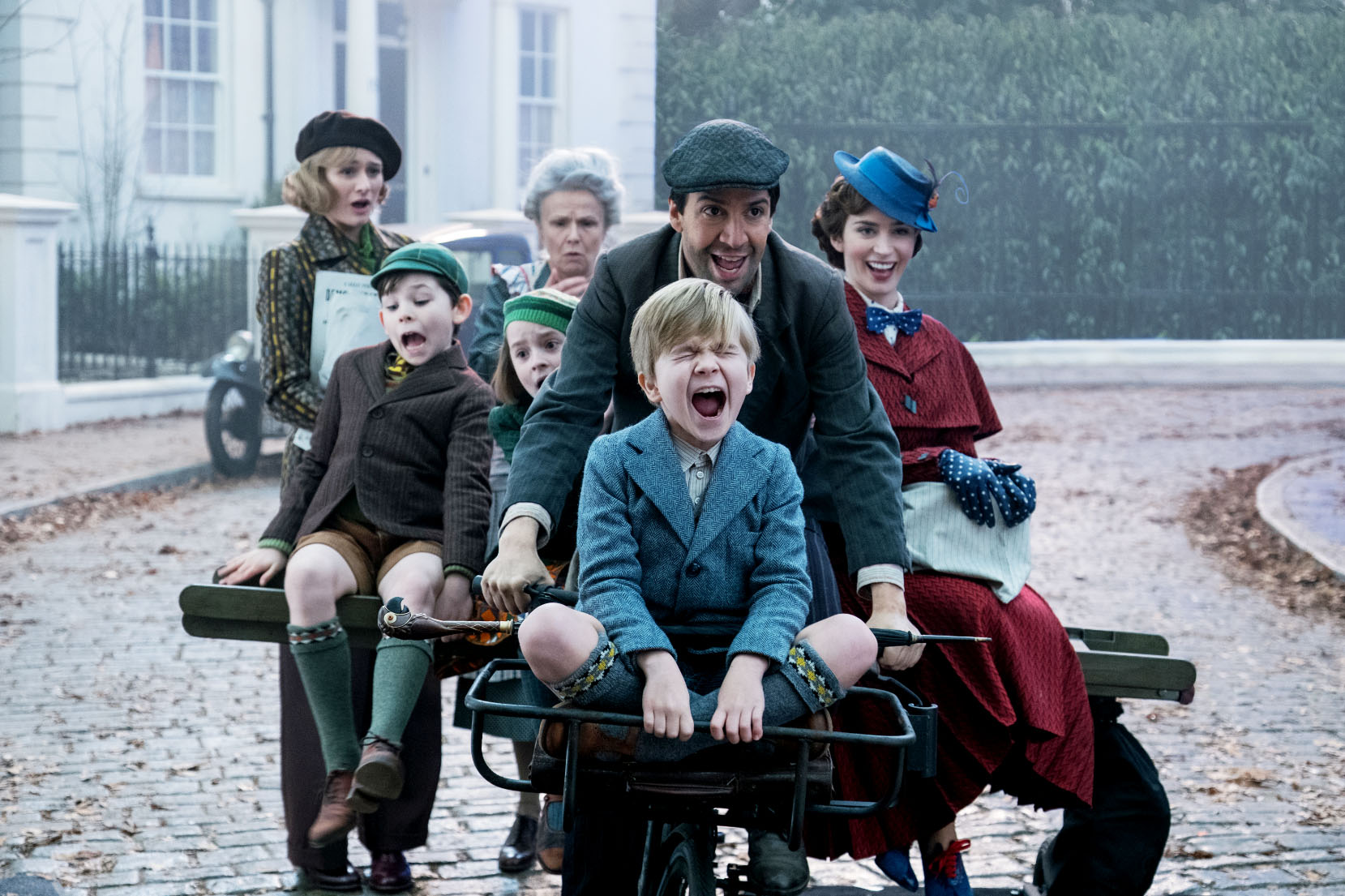 "Mary Poppins Returns" is in theaters nationwide Dec. 19.
Disney is the parent company of ABC News.