Meryl Streep Admits She Thinks Hollywood Is Ageist
The Oscar winner recalls not getting roles she wanted once she turned 40.
December 10, 2014, 1:05 PM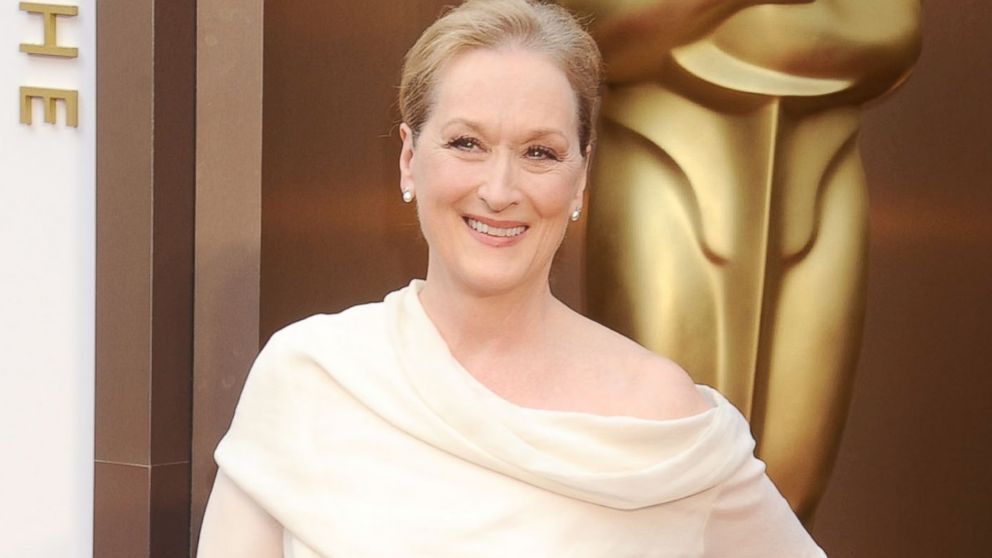 — -- When you think Meryl Streep, you think Oscars and one of the greatest actresses to ever grace the movie screen.
But, Streep admits that when she turned 40, she wasn't exactly getting the right offers. She believes it's because Hollywood is skewed toward youth.
"I would say our culture is pretty youth-obsessed," she told People magazine this week at the premiere of "Into the Woods." ""Especially people that pass 40. When I was 40, I was offered three witch [roles]. I was not offered any female adventurers or love interests or heroes or demons. I was offered witches because I was 'old' at 40."
That's crazy to think because the 65-year-old has a whopping 18 Academy Award nominations to her credit, more than any other actor in history.
Streep thinks things are changing for the better as accomplished actresses like herself buck the trend.
"That was 25 years ago. Now there's so much more interesting stuff available," she said of when she was 40. "But still ..."