— -- Prince Harry made an unscheduled visit to the newly reopened Borough Market today to praise Londoners for their resilience after the June 3 terror attack.
"The strength of London and this community as a whole was magic," Harry, 32, said as he visited the scene where three terrorists stabbed multiple people indiscriminately in pubs and restaurants after using a car to mow down other victims on London Bridge.
The attack killed eight people and injured four dozen more. All three suspects were killed by police.
Harry spent 45 minutes visiting various shop owners at Borough Market, including bakers and produce sellers. Harry, the fifth-in-line to the British throne, stopped to taste some chorizo from one stall inside the gourmet food marketplace and purchased doughnuts from one of the shopkeepers.
He also met with a security guard who was present on the night of the attack and stopped to meet restaurant staff near where the attackers were finally killed by police.
"Prince Harry was keen to come down as soon as possible to spread the message that this vibrant market is open for business," said a Kensington Palace spokesman.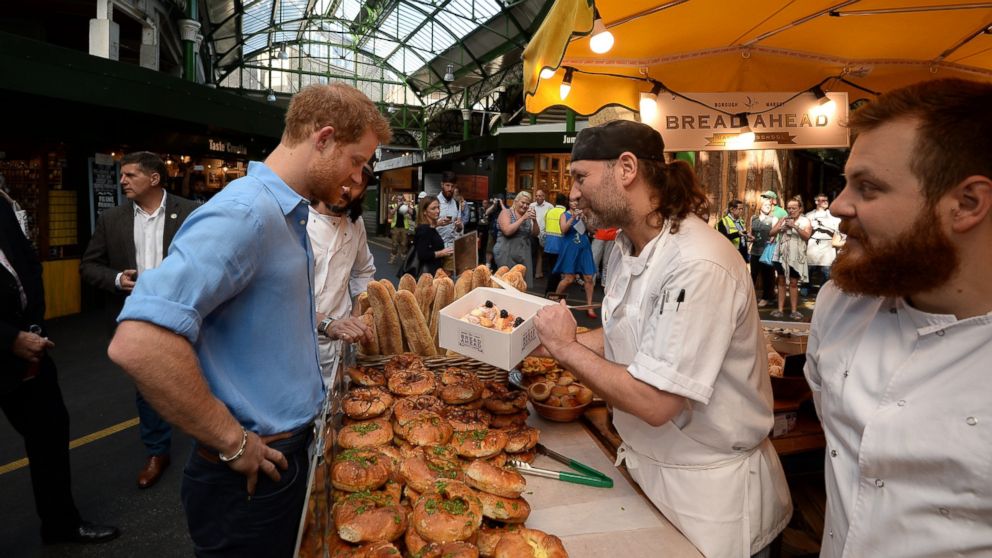 Vendor Paul Wheeler told Harry he and others were baking extra bread for victims of the high-rise fire at Grenfell Tower that killed at least 17 people and injured nearly 80 in the residential building in North Kensington.
Wheeler told British newspapers that is was their turn to help victims.
"What happened here last week was tragic. What happened over there yesterday was unthinkable," Wheeler said.
Harry expressed sympathy for the victims of the "unthinkable tragedy." Kensington Palace also confirmed that Harry joined Prince William and Princess Kate in donating an undisclosed sum to assist the bereaved families in need.
"The tragedy at Grenfell Tower has left a number of local people in need of urgent assistance. The Duke and Duchess of Cambridge and Prince Harry are pleased the Evening Standard's Dispossessed Fund has immediately swung into action. As residents of the local area they are keen to offer their immediate support," their joint statement said.
Numerous individuals and businesses have donated nearly $1 million to the fund to help those displaced by the tragic fire.
Londoners have been donating food blankets and other items to many families who were left with nothing but the clothes on their backs. A makeshift shelter has been set up near the high-rise for the families left homeless by the fire.
Queen Elizabeth II also issued a statement today on the fire.
"My thoughts and prayers are with those families who have lost loved ones in the Grenfell Tower fire and the many people who are still critically ill in hospital," the statement read. "Prince Philip and I would like to pay tribute to the bravery of firefighters and other emergency services officers who put their own lives at risk to save others. It is also heartening to see the incredible generosity of community volunteers rallying to help those affected by this terrible event."