— -- Prince William and Prince Harry will make a special visit to the Kensington Palace memorial sunken garden to pay tribute to their late mother Princess Diana on Aug. 30, a day before the 20th anniversary of her death.
The brothers, accompanied by Princess Kate, will view the special garden, which has been transformed with their mother's favorite white blooms to commemorate her life.
William, Kate and Harry will be joined by a small group of representatives from a few of the charities Diana supported in the final days of her life, including the Great Ormond Street Hospital, the English National Ballet, the Leprosy Mission, Centrepoint, the Royal Marsden Hospital, where William now serves as royal patron, and the National Aids Trust which Prince Harry has supported with his own AIDS charity, Sentebale, that he set up in his mother's name.
A team of six gardeners and a number of volunteers spent 18 weeks planting the floral tribute of white roses, white Diana tulips, white hyacinth, forget-me-nots and other favorites of Diana. The "White Garden," as it's known, opened in April.
More than 12,000 bulbs were planted over the winter to create what is now a breathtaking garden outside the home that William shares with his wife and their two children, Prince George and Princess Charlotte, as well as the cottage where Harry lives.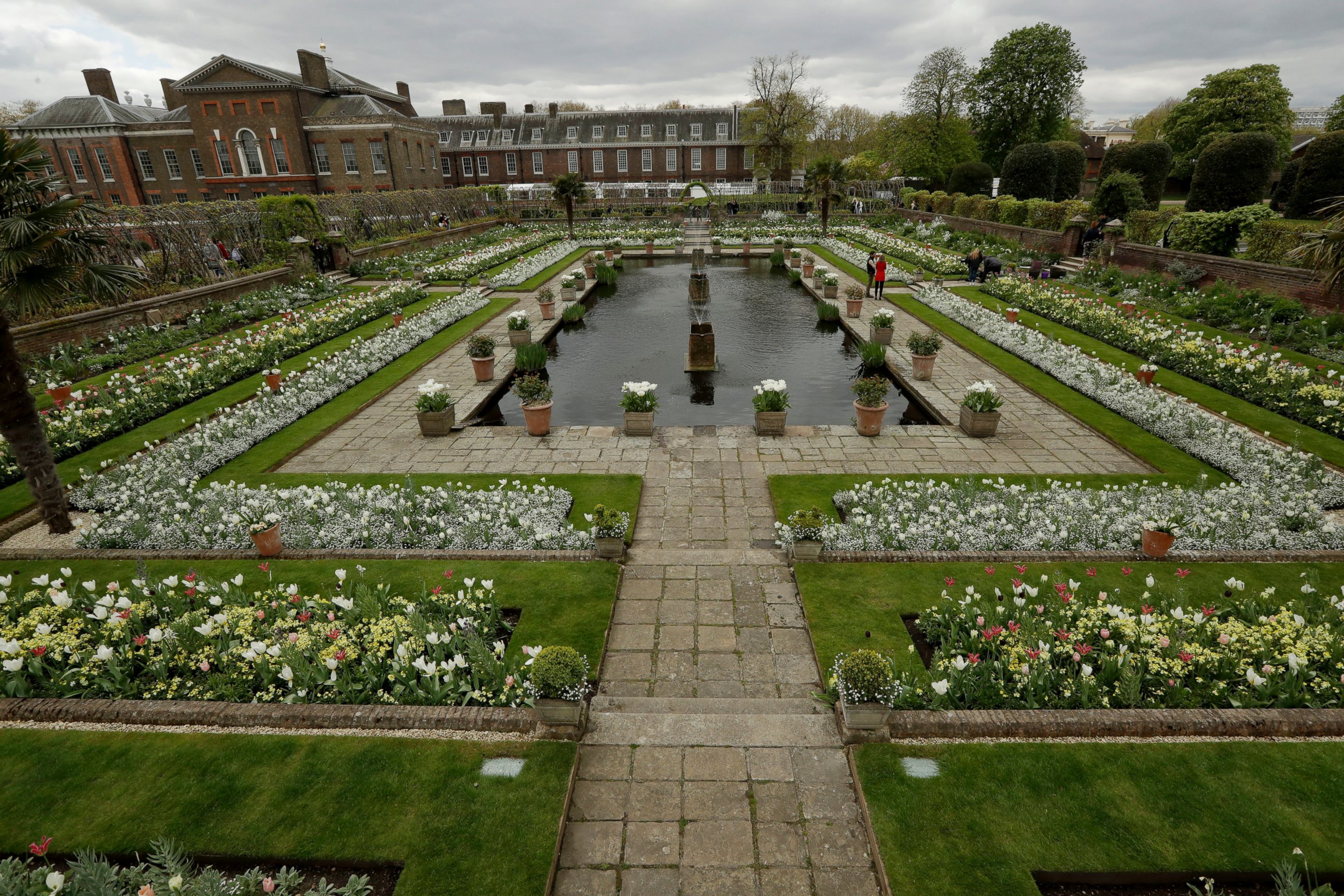 William and Harry were just 15 and 12, respectively, when their mother died at age 36 in a car crash in Paris.
For the 20th anniversary of the princess of Wales' death, William and Harry decided it was the appropriate time to remind people of their mother's legacy, and participated in two documentaries about her life.
Both princes have vowed to keep their mother's memory alive and have thrown themselves into various charitable projects that reflect her interests and passions.
William and Kate formed their charity, Heads Together, with Harry to help break down the stigma around mental illness.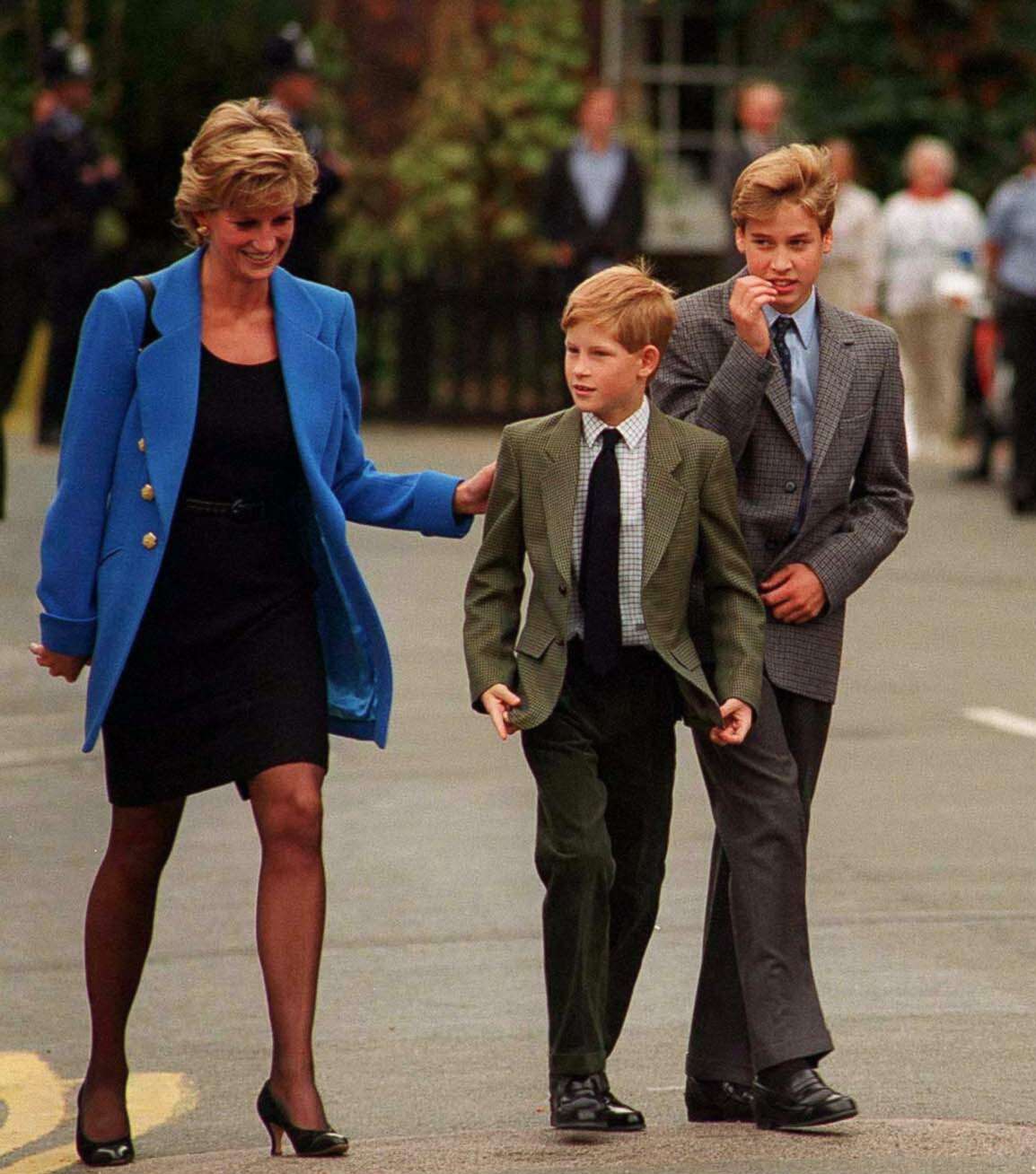 The brothers have participated in a series of other projects to commemorate their mother's life. In addition to forming the garden dedicated to Diana, Kensington Palace is holding a special exhibition chronicling her life; the centerpiece of the public exhibit is the desk where Diana organized much of her charitable work. William and Harry have also commissioned a statue of their mother which will be erected on the grounds of Kensington Palace.
One of their biggest challenges now is keeping Diana's memory alive for Prince George and Princess Charlotte. On July 3, on what would have been Diana's 56th birthday, William and Harry held a service of re-dedication at Diana's grave on the island in Round Lake at Althorp, the Spencer family home. Prince George and Charlotte attended the service with Prince William, Princess Kate, and Prince Harry.
"I think constantly talking about Granny Diana. So we've got more photos up 'round the house now of her and we talk about her a bit and stuff," William said recently in an interview for an ITV documentary commemorating his mother's life. "And it's hard because obviously Catherine didn't know her, so she cannot really provide that -- that level of detail. So I do regularly, putting George or Charlotte to bed, talk about her and just try and remind them that there are two grandmothers, there were two grandmothers in in their lives, and so it's important that they know who she was and that she existed."