— -- Queen Elizabeth gave a peek into the royal family, revealing that Princess Charlotte, 2, is the boss of her older brother, 4-year-old Prince George.
Queen Elizabeth, 91, made the remarks Sunday as she was presenting a bible to a 10-year-old girl, Emily Clay, and her mother at Sandringham, the queen's estate in Norfolk.
Queen Elizabeth asked Emily if she "looked after" her younger sister.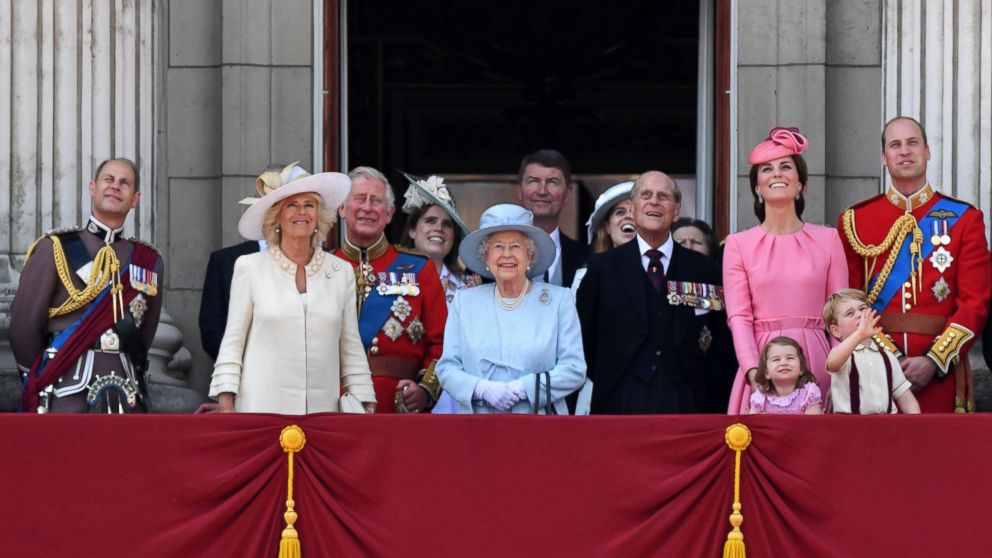 When Emily's mom said, "It's the other way around," Queen Elizabeth replied, "It's like that with Charlotte and George."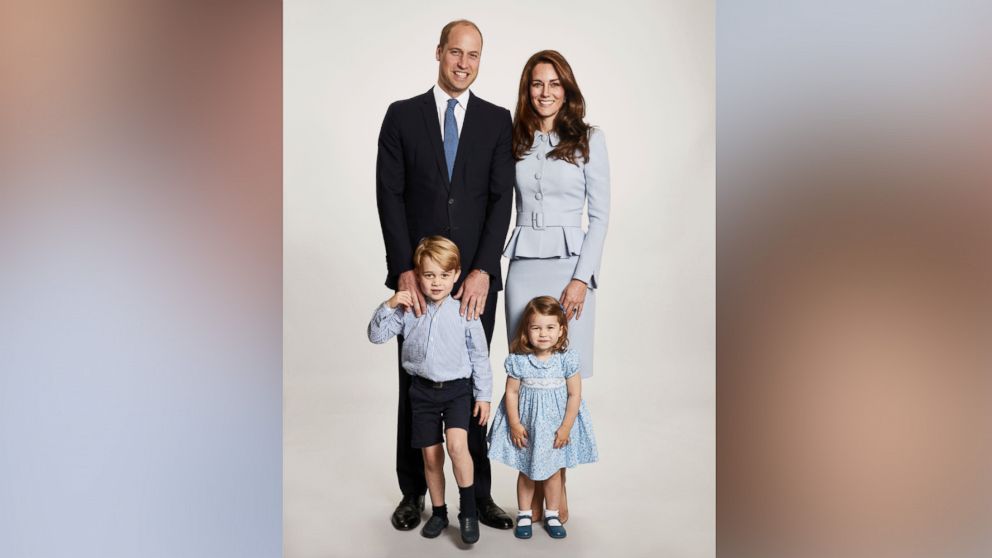 The remarks from Queen Elizabeth, Charlotte's and George's great-grandmother, are consistent with what Princess Kate has said about her two children's relationship. Last year, Kate said that Charlotte is "the one in charge."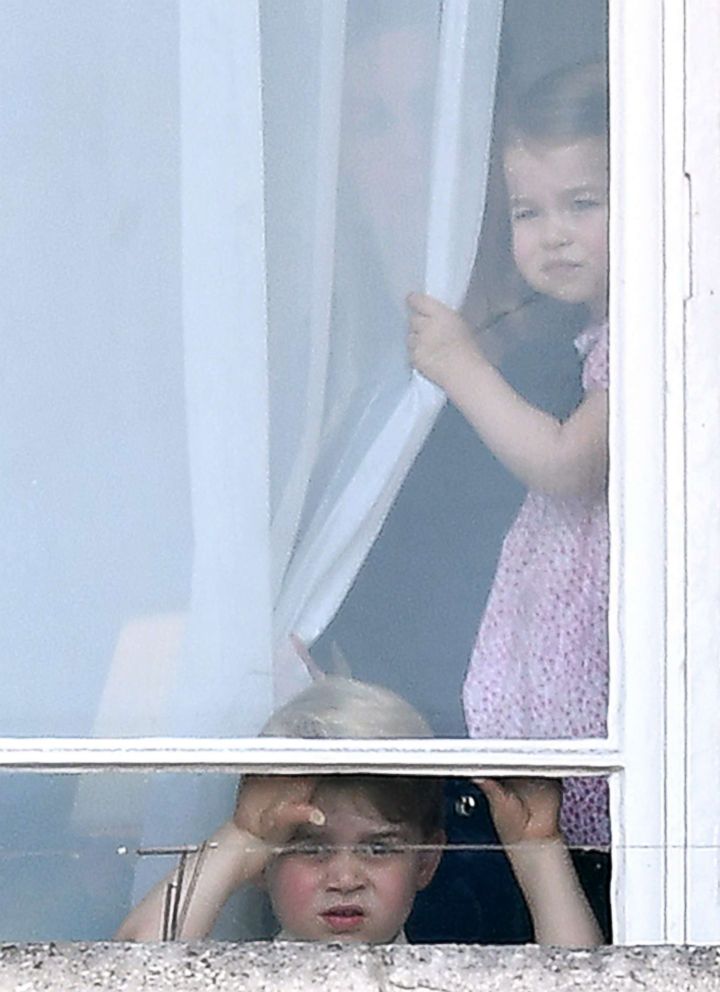 Charlotte already enjoys ponies and is understood to have started riding lessons along with George, just like their father, Prince William, and uncle, Prince Harry, did when they were young.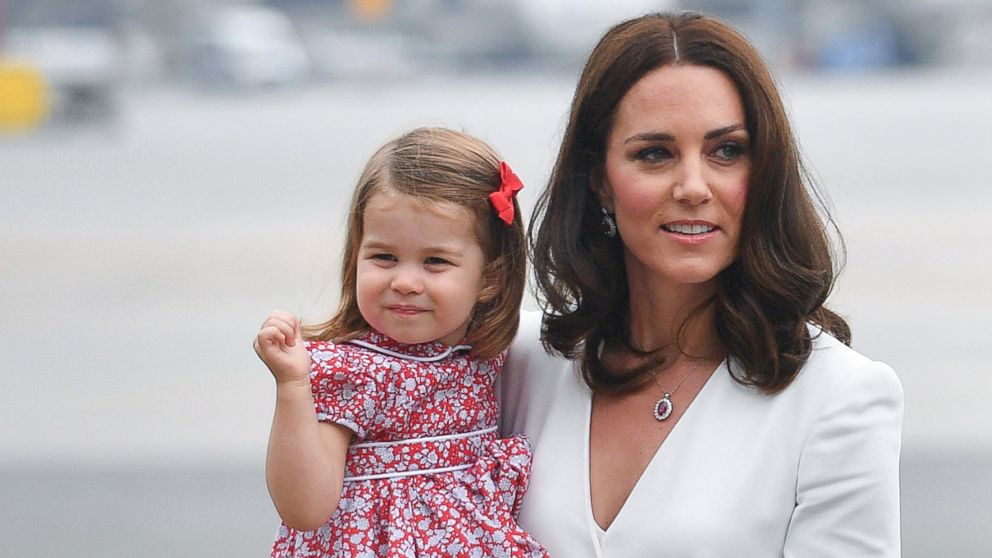 On her family's tour of Germany and Poland last year, Charlotte proved she had already mastered her future role as fourth in line to the throne. She was seen curtsying and shaking the hand of her Polish and German hosts.
Charlotte, 2, was by the side of her mom, Princess Kate, when she ducked into a curtsy on the royal family's tour of Poland and Germany.
Charlotte, who will turn 3 in May, also recently started preschool at Willcocks Nursery School, near Kensington Palace in London.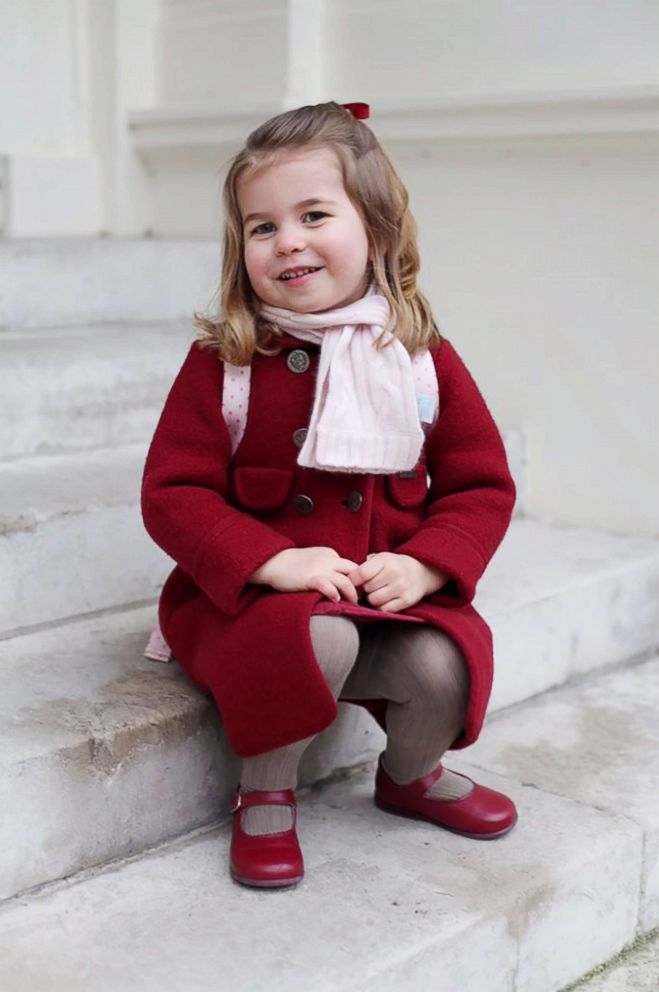 Charlotte showed her confidence, beaming with pride and donning a pink backpack and red coat, in photographs taken by Kate on her first day of school.
George started school at St. Thomas's Battersea School in September. Prior to that, George attended Westacre, a local Montessori school near the family's country home, Anmer Hall, in Norfolk.
The two siblings will soon have a new addition to their relationship. William and Kate are expecting their third child in April.