Dan Gasby, husband of television host, restauranteur and model B. Smith, joined "The View" to defend his decision to have his girlfriend recurrently stay in the couple's home while his wife suffers from Alzheimer's.
Six years ago, Barbara Smith was diagnosed with Alzheimer's, a degenerative disease that severely impacts memory and cognitive ability.
In December, Gasby announced on Facebook that he was "feeling great" with his new girlfriend, Alex Lerner, writing "#WhyLie." It became clear from social media posts that Lerner was occasionally staying at the couple's home.
Gasby is Smith's primary caretaker and faced swift backlash, with many saying he was not following through on his vow to "honor and keep her in sickness and in health."
Gasby told "The View" Thursday that Smith is "in remarkably good shape from the eyebrows down," but that mentally, she's a "toddler."
Considering her mental state, "The View" co-hosts wondered how Gasby could know Smith was consenting to his extramarital relationship, and Lerner's presence in their home.
"When B got the diagnosis… we walked from 101st street to 96nd street and she stopped me and put her hand on my arm and said, 'I want you to tell the story, I want you to do what we discussed many times'... She said to me, 'I want you to go on," Gasby said on "The View." Smith was diagnosed in 2013.
He pushed back on the idea that Smith wasn't consenting, saying "I'm not doing anything we didn't discuss -- we were in business, we were two sides of a coin."
Gasby seemed to bemoan the criticism he received saying, "I've gotten grief no matter what I do."
"One thing I know is consistent is I've listened to what she said. We made these plans a long time ago," he said.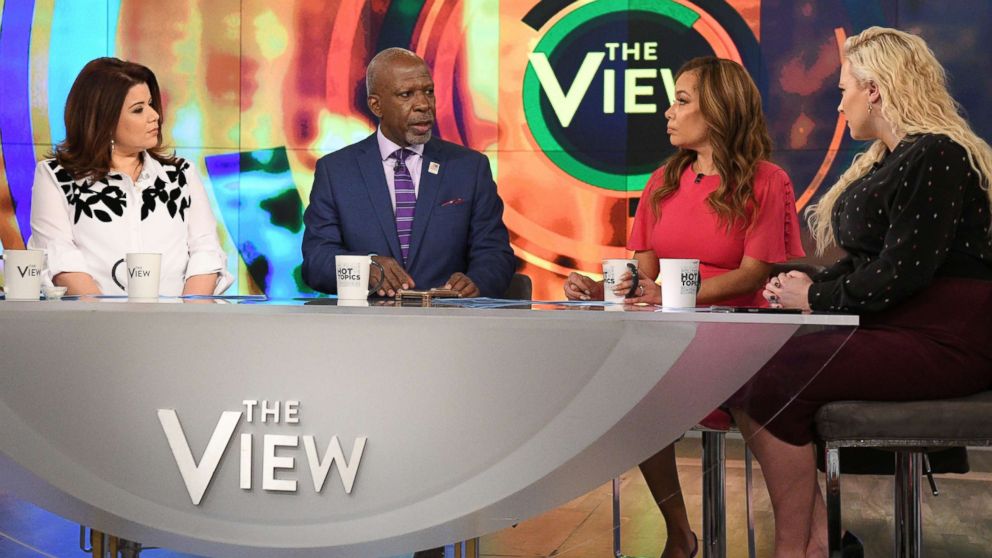 He said many wouldn't understand how "extremely difficult" it is to "love someone, to have done what we've done and what we've accomplished together... to be criticized and not have a forum like I'm having today to have my side of the story told."
"Every kind of bad thing you could possibly imagine I was accused of," Gasby said, including "racial innuendo" about Lerner, who is white.
"What I've seen Alex deal with, my daughter, myself... makes me realize I'm doing the right thing," Gasby said.
Gasby highlighted the sacrifices he's had to make as a caregiver, including buying a bigger house for Smith's "dignity."
"At this point in my life, at almost 65 years old, I should be in a two bedroom, not having to worry," he said. "I could've easily placed her in a facility."
"I wanted her to have the dignity of freedom. Sanity for me." He insisted, "I'm keeping my vows. Vows are to protect, to care for."
Lerner, who also appeared on "The View," responded to critics who say her relationship with Gasby is disrespectful, saying she doesn't "see it that way."
"We do a lot of things with B together... she has more stimulation now than she ever did before," Lerner said.