You've probably heard of Jason Derulo, the singer behind risqué hits like "Talk Dirty" and "Wiggle."
But have you met Jason Derulo -- the fashion partner?
Derulo is debuting a collaborative fashion collection with LVLXIII's designer and founder Antonio Brown.
"It's not the typical musician's brand. A lot of the artists go, you know, everyday street style. This is more future, sexy, upscale," Derulo, 27, told ABC News' "Nightline."
The transformative collection includes a $495 raincoat that has a bottom piece that can be zipped off, making it a sports coat, and a backpack that can turn into a jacket. The luxury men's brand can be found in stores and online at Bloomingdale's.
Derulo first encountered Brown's designs in July 2014, after he ruined a pair of shoes sent by Brown for him to wear during an appearance on "Good Morning America." After the two met and found they had a common style, they decided to collaborate on a collection.
But fashion wasn't always a dream of Derulo's. In fact, Derulo says he didn't understand fashion growing up and that music was always his calling.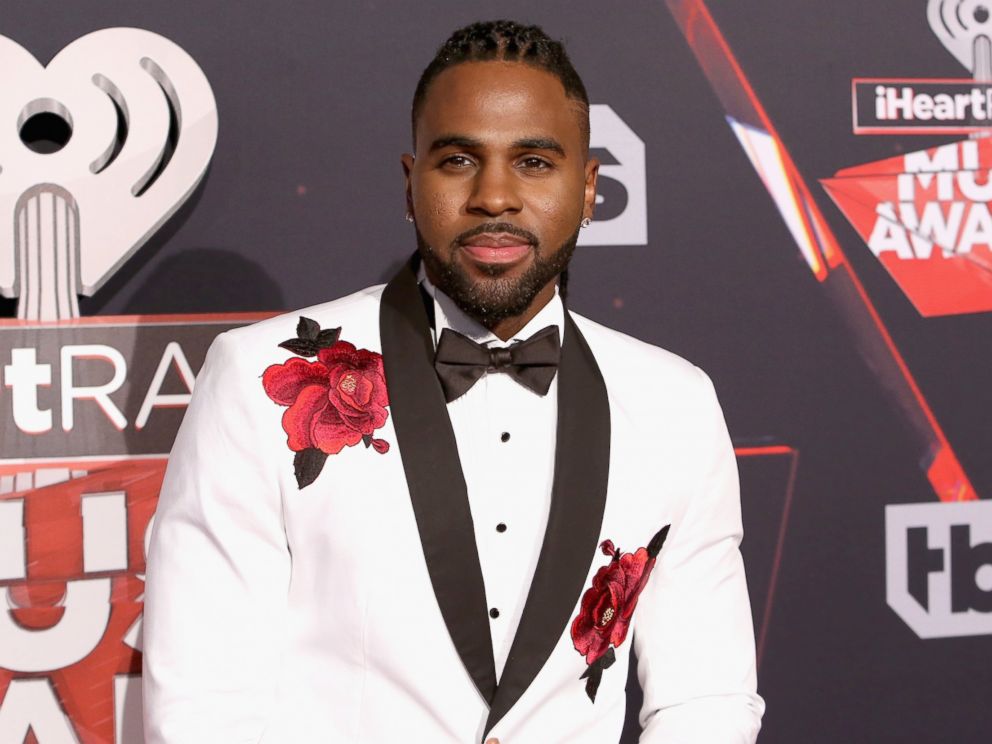 "I didn't even know that was a thing. My brother was more that type," Derulo recalled. "I remember my mom telling him, 'If you get these Jordans [sneakers], you're going to have to wear them for two years.' And she sure made him wear them for two years -- had holes in it and all kinds."
These days, Derulo says fashion and being a music artist go hand in hand.
"You're setting trends. You want to be on what's happening next, rather than what's going on right now," he said.
Things have changed for the artist since he made his musical debut. Though he once talked about the possibility of marriage with singer Jordin Sparks, whom he broke up with in 2014, Derulo says that's no longer the case.
"Things definitely change, man," Derulo said about his breakup with Sparks. "With time comes change. I welcome it all. I have no regrets."
Derulo joked that he feels "massively old now."
"I think the biggest change is I [saw] a gray hair and it was a massive moment for me," Derulo said. "This is the first time I'm admitting it to everybody. I didn't know what to do."
The music industry has also evolved since the release of his first number one hit, "Whatcha Say," in 2009. Derulo says he's not worried by the focus on music streaming.
"I'm not afraid of streaming because my music is very geared toward streaming. The artists that are able to continue to churn out music back to back are the artists that are winning on the biggest scale, and I write so many songs, man," he said.
Derulo added, "Before the music industry caught up people were just like literally in essence just stealing it. But now every 1,500 plays equals one sale. The music industry is finally figuring out what the hell we're doing."
Watch the full story on ABC News' "Nightline" TONIGHT at 12:35 a.m. ET.