In honor of Black History Month, "The View" is recognizing heroes and role models who've made a difference in America.
Thursday, Feb. 27, 2020: Louis Lomax
Louis Lomax was the first black television journalist in America.
Born in segregated Georgia, Lomax first reported for the "The Afro-American" and "The Chicago Defender." He made history in 1958 when he became the first black journalist on television. He became the first to have a TV interview with Malcolm X a year later. Malcolm X refused to sit down with anyone but Lomax.
Lomax went on to write several books, lectured on college campuses and covered issues like the Vietnam War, the Black Panthers, and the Women's Movement. He left behind a legacy of groundbreaking journalism.
Wednesday, Feb. 26, 2020: Simone Biles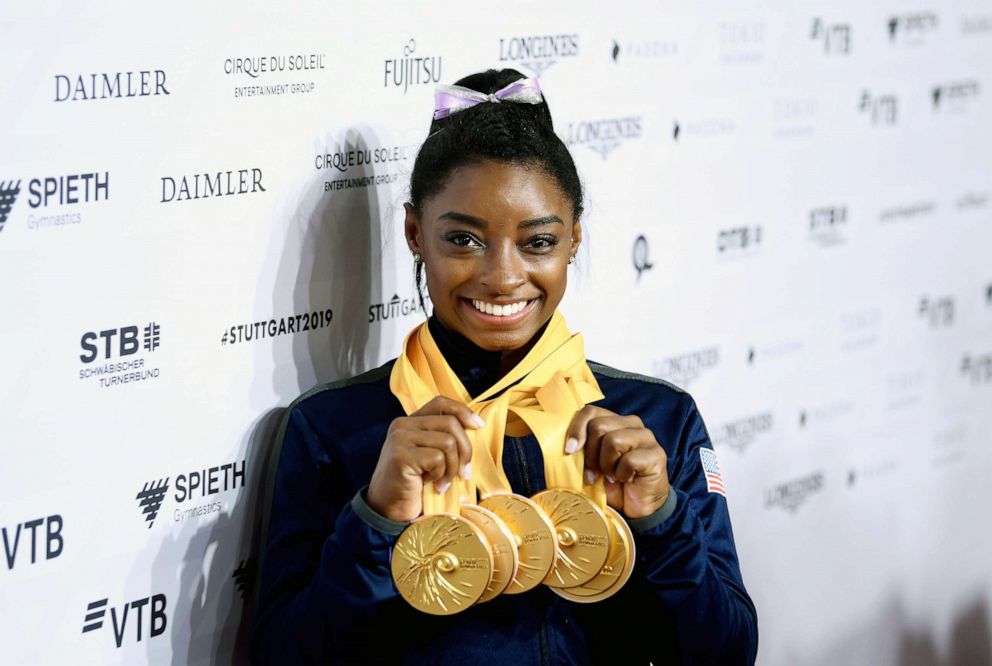 Simone Biles is known as one of the greatest gymnasts of all time.
With 30 world and Olympic medals, Biles is the most decorated American gymnast ever. She became an international superstar after dominating the 2016 Olympics in Rio when she took home five medals, four of which were gold.
At the young age of 22, Biles holds numerous world records in gymnastics.
Tuesday, Feb. 25, 2020: Oscar Micheaux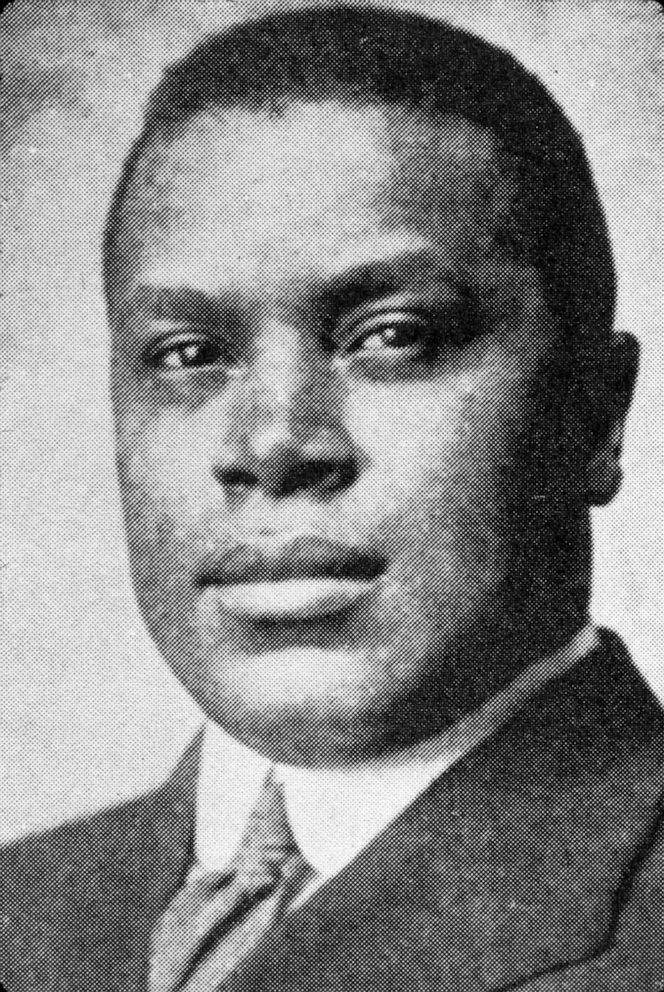 Independent filmmaker Oscar Micheaux is a movie pioneer.
Micheaux, a son of former slaves, went on to become the first black man to produce a feature length film and his production company produced 44 movies. He featured black lawyers and school teachers instead of the usual black stereotypes in cinema of that era and his films were some of the first to deal with racial inequities in America.
Racism within the industry barred him from stepping foot in Hollywood, but he was finally honored with a star on the Hollywood Walk of Fame in 1987.
Monday, Feb. 24, 2020: 6,888th Central Postal Directory Battalion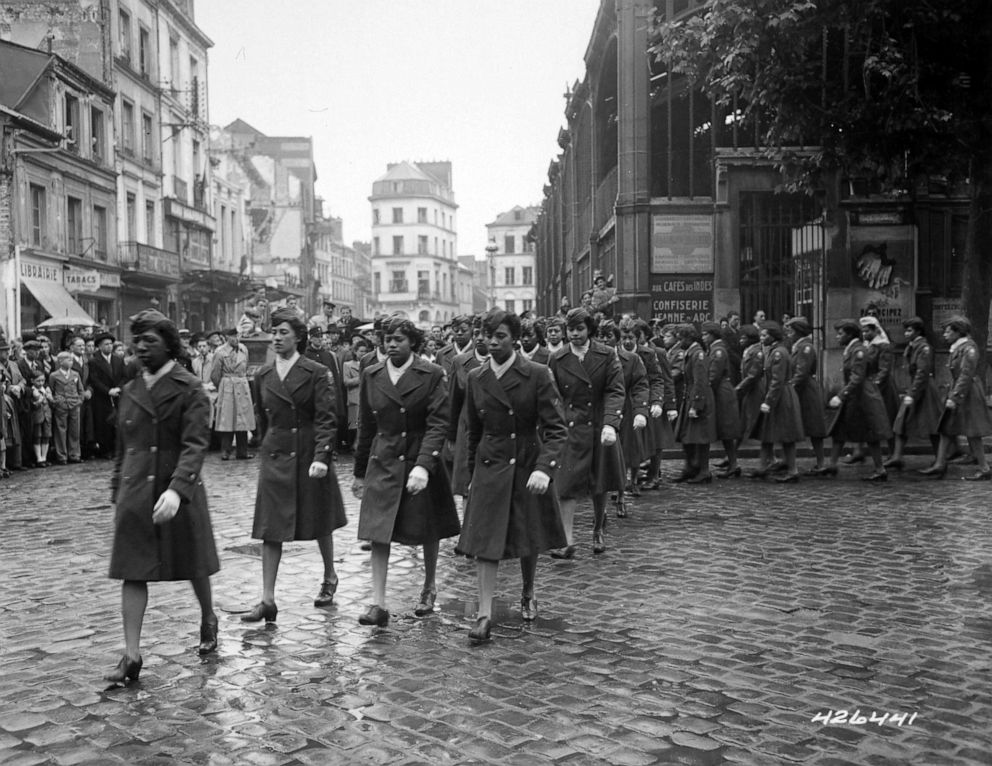 "The View" salutes the only black female Army unit to serve overseas during World War II, the 6,888th Central Postal Directory Battalion.
The unsung military heroes were nicknamed the "Six-Triple Eight" and were created after civil rights leader Dr. Mary McLeod and first lady Eleanor Roosevelt petitioned the military to lift the ban on black women serving. Although they were still segregated, the 855 women strong battalion worked 24/7 moving mountains of letters and care packages to millions of military service members on battlefields all over Europe. The unit's motto was, "no mail, low morale."
In Jan. 2019, Six-Triple Eight received recognition for their hard work with a monument at the Buffalo Soldier Monument Park in Fort Leavenworth, Kansas.
Friday, Feb. 21, 2020: Langston Hughes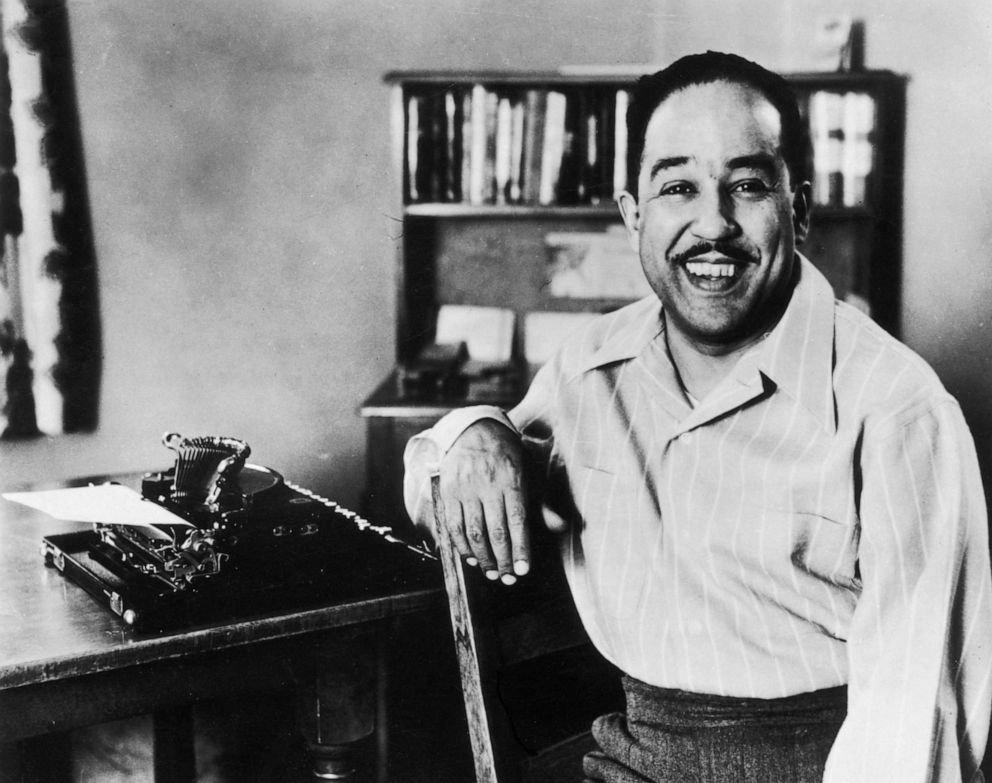 Langston Hughes was a leader of the Harlem Renaissance and the first black person to earn a living as a writer.
Hughes was a poet, novelist, playwright, columnist and activist whose massive catalog of work includes 16 volumes of poetry, two novels, 20 plays, nine children's books, as well as radio, television and movie scripts.
Inspired by his life in Harlem, his writing condemned racism, demanded equality and brilliantly captured the black experience in America with heart and humor.
Thursday, Feb. 20, 2020: Mary Elizabeth Bouser
Mary Elizabeth Bouser is the black spy who helped win the Civil War.
Born a slave in the 1840s, Bouser was freed by her master's abolitionist daughter and went on to attend school in Philadelphia. During the Civil War, she became a servant in the Confederate White House, but was placed undercover by the Union.
Bouser would eavesdrop on Confederate President Jefferson Davis while he discussed war strategies, and she used her photographic memory to memorize vital documents.
Fearing her cover might have been blown, she attempted to burn the Confederate White House to the ground and fled. Though unsuccessful in burning the home, she is credited with directly contributing to the Union winning the Civil War.
Wednesday, Feb. 19, 2020: Joe Louis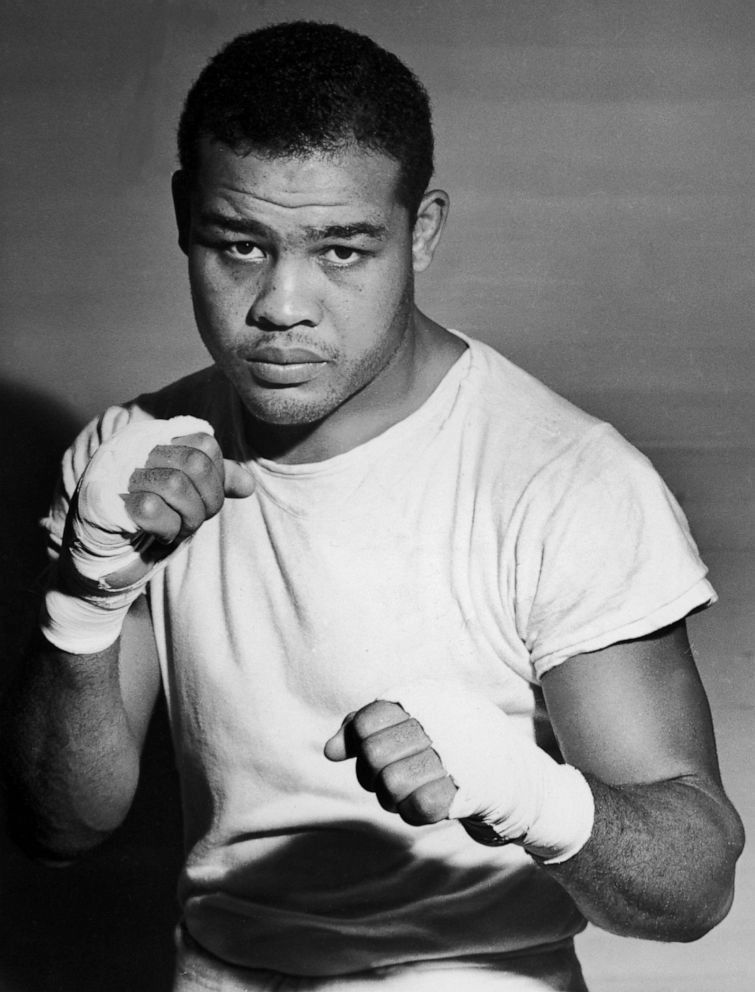 "The View" celebrates boxing legend Joe Louis, better known as the "Brown Bomber" in the ring.
Louis scored 50 wins out of 54 matches as an amateur and went on to win the professional heavyweight title in 1937. He became a national hero one year later with his first-round knockout of Max Schmeling, whom Adolf Hitler hailed as the embodiment of Aryan supremacy.
Louis defended his title 25 times, almost all of which were by knockout. He was inducted into the Ring Magazine Boxing Hall of Fame, the International Boxing Hall of Fame and is regarded as one of the most important figures in sports history.
Tuesday, Feb. 18, 2020: Leontyne Price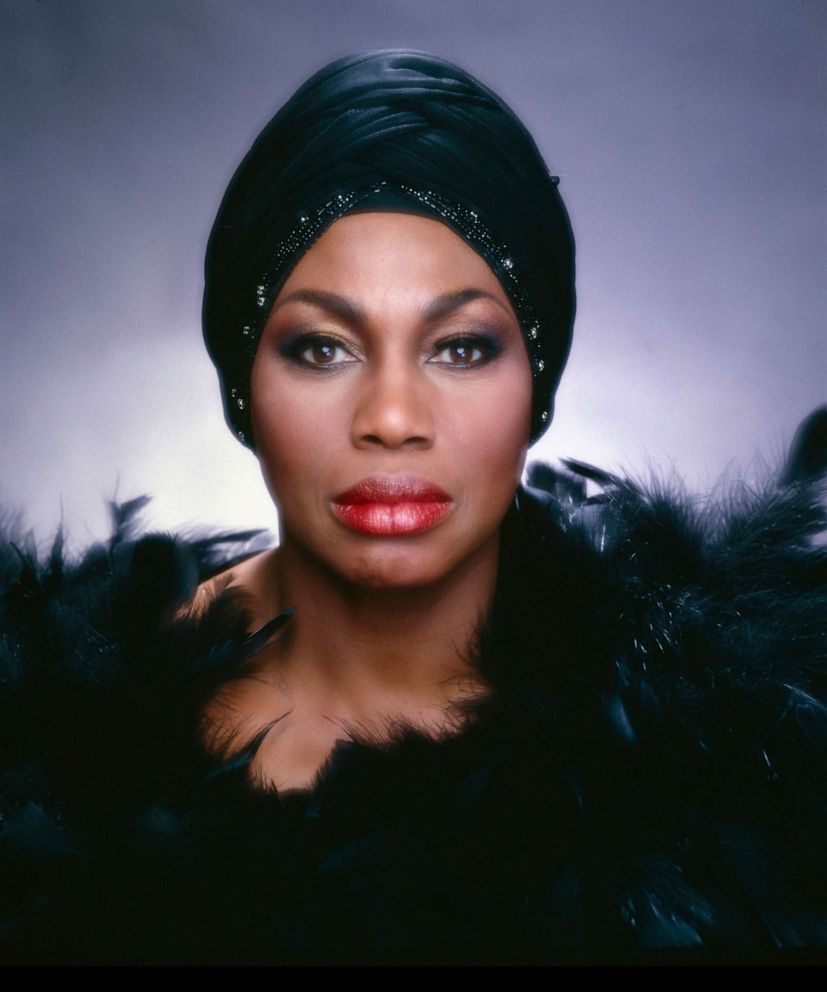 Opera singer Leontyne Price is the first black prima donna.
Born in segregated Laurel, Mississippi, in 1927, Price attended the Juilliard School of Music in New York City. She made her Broadway debut in 1952 and was personally chosen by Ira Gershwin to play the lead in his "Porgy and Bless" revival.
Racist backlash against Price didn't stop her from becoming the first black opera singer on television and the first black woman to perform an opening night leading role at New York's Metropolitan Opera House. In fact, she was chosen by the Met to open their new house at Lincoln Center in 1966 and became one of the house's biggest stars.
Price won many awards, including more than a dozen Grammy awards, the Presidential Medal of Freedom and the National Medal of the Arts. Her first solo album, "A Program of Song" has a place of honor in the Library of Congress National Recording Registry.
Monday, Feb. 17, 2020: John Mercer Langston
John Mercer Langston is a pioneering attorney, educator, activist, diplomat and politician.
Born as a free Virginia citizen in 1829, Langston attended Oberlin College at 14 years old. He went on to help runaway slaves find passage via the underground railroad and recruited hundreds of black Union soldiers in the Civil War.
Langston became the first black lawyer in Ohio and the first dean of Howard University's law school. He assisted in drafting the Civil Rights Act of 1875.
Langston was one of the first black Americans to hold elected office and the first black congressman of Virginia. He also held diplomatic positions, including being appointed U.S. minister to Haiti by President Hayes.
Friday, Feb. 14, 2020: Edmonia Lewis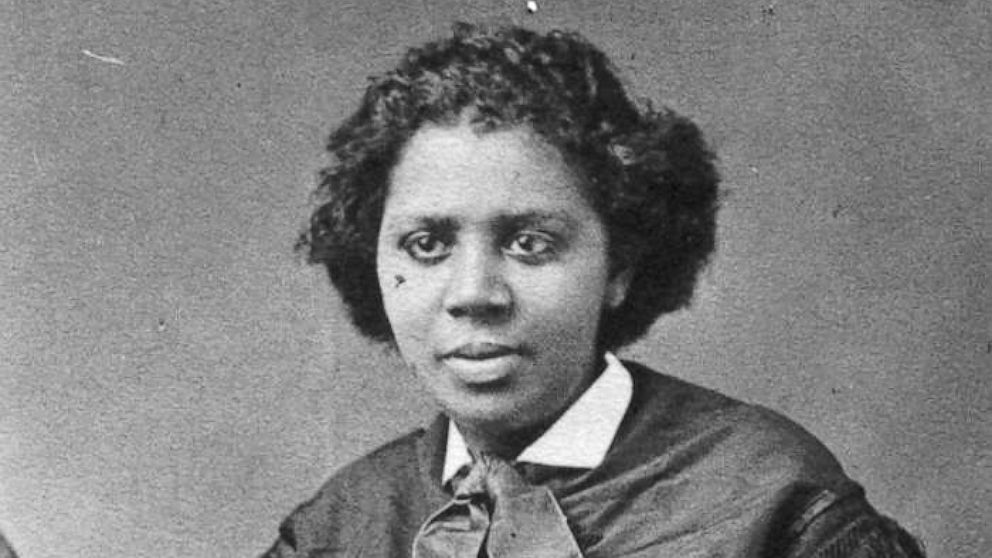 "The View" celebrates the first professional black sculptor, Edmonia Lewis.
Born in 1844, Lewis was orphaned at a young age. After being targeted over her race while attending Oberlin College, she fled to Boston where she first learned to sculpt.
While black people were still being enslaved in America, Lewis moved to Rome, where she refined her sculpting skills and became a superstar in the art world. People in Europe and America paid thousands to get their hands on her sculptures, and Frederick Douglass and Ulysses S. Grant, among others, lined up to meet her.
Lewis's most famous work was "The Death of Cleopatra," unveiled at the Philadelphia Exposition in 1876.
Thursday, Feb. 13, 2020: Charles Alfred Harrison Jr.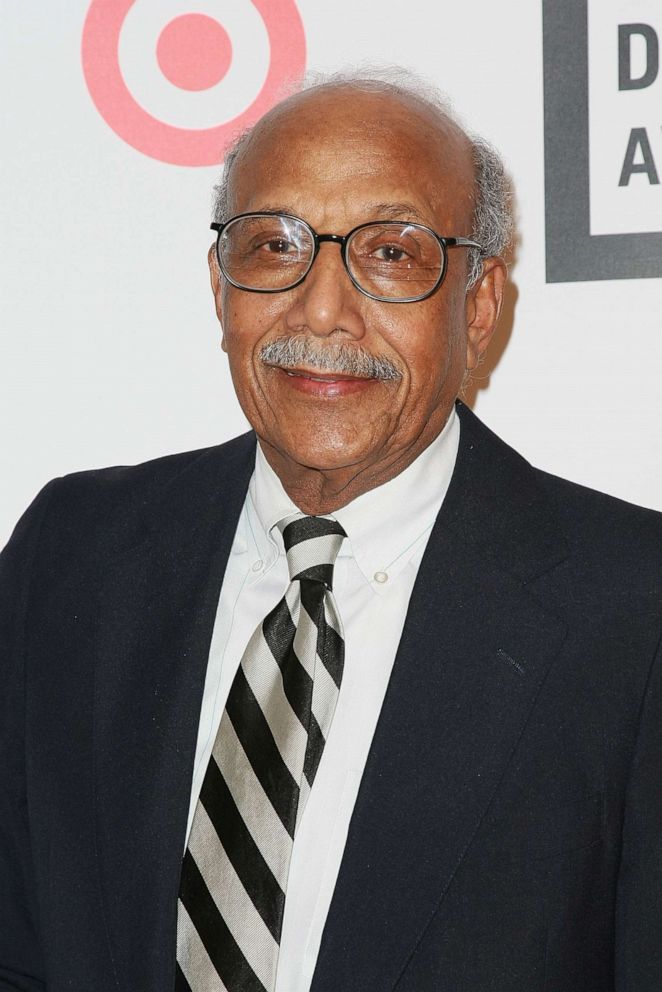 Charles Alfred Harrison Jr. is an unsung hero behind everyday household products and one of the first black industrial designers.
Born in 1931, Harrison overcame racially fueled hiring policies by becoming the first black person to head the design department of Sears Roebuck and Company. He designed household products such as the first plastic garbage can, sewing machines, televisions, radios and kitchen appliances.
Before his death in 2018, Harrison was the first black person to be awarded the Lifetime Achievement National Design Award by Cooper Hewitt, Smithsonian Design Museum.
Wednesday, Feb. 12, 2020: Jacqueline Means and Obocho Peters
"The View" honors two young people who are writing the next chapters of history: Jacqueline Means and Obocho Peters.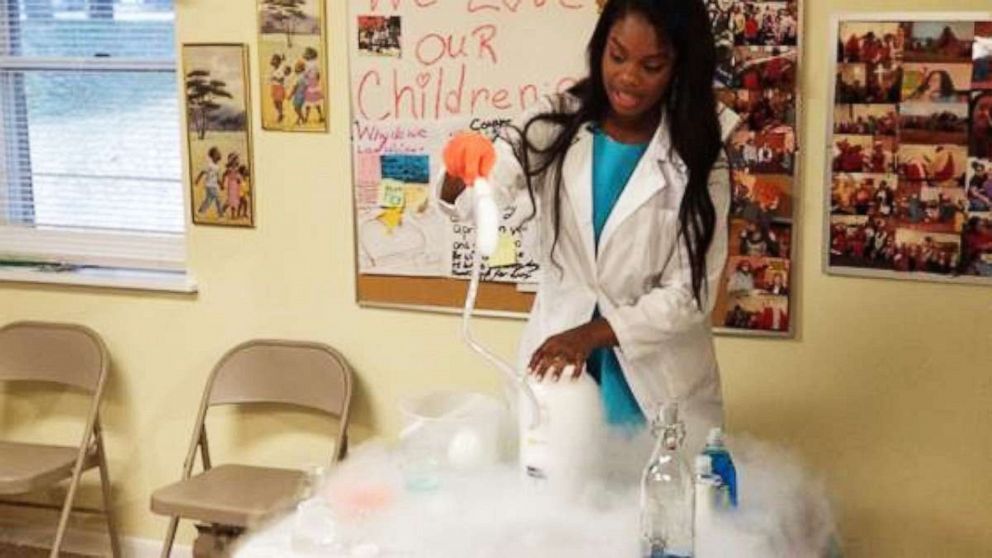 Wilmington, Del., native Jacqueline Means is a 17-year-old helping more than 1,500 inner-city girls embrace science, technology, engineering and mathematics by creating the Wilmington Urban STEM Initiative. Thanks to her groundbreaking efforts, she was crowned Miss Delaware's Outstanding Teen. She plans on becoming a neurosurgeon.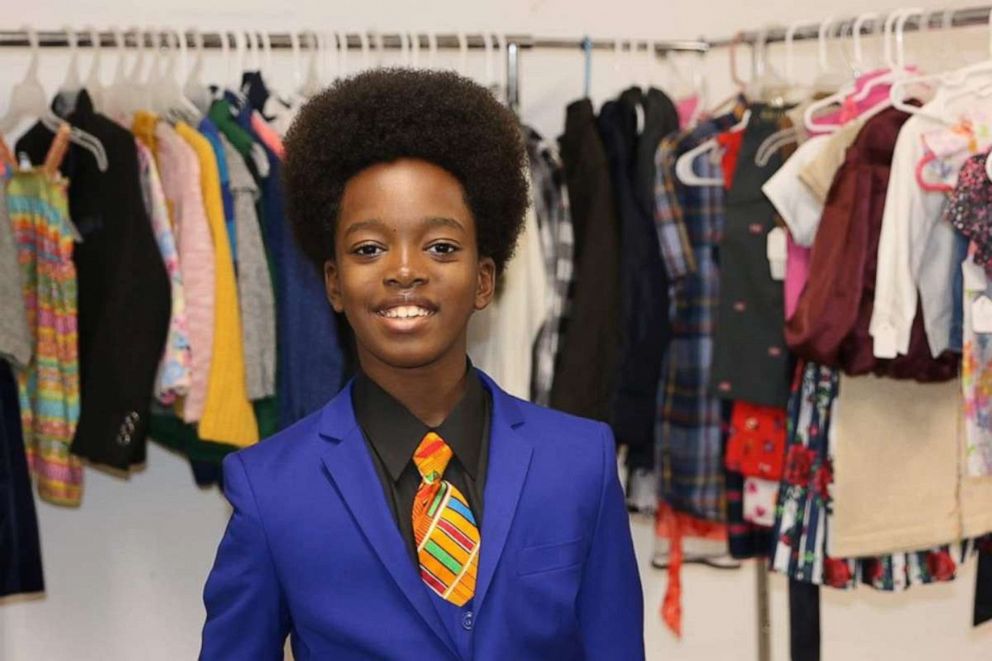 At just 9 years old, Obocho Peters had an idea for an online thrift store that provides affordable clothing for underprivileged families. Now 11, Peters opened "Obocho's Closet" in his hometown of Brooklyn, N.Y., so that he can continue his mission to aid families. He plans to take his thrift store worldwide and establish free financial literacy classes for his community.
Tuesday, Feb. 11, 2020: Zelda Wynn Valdes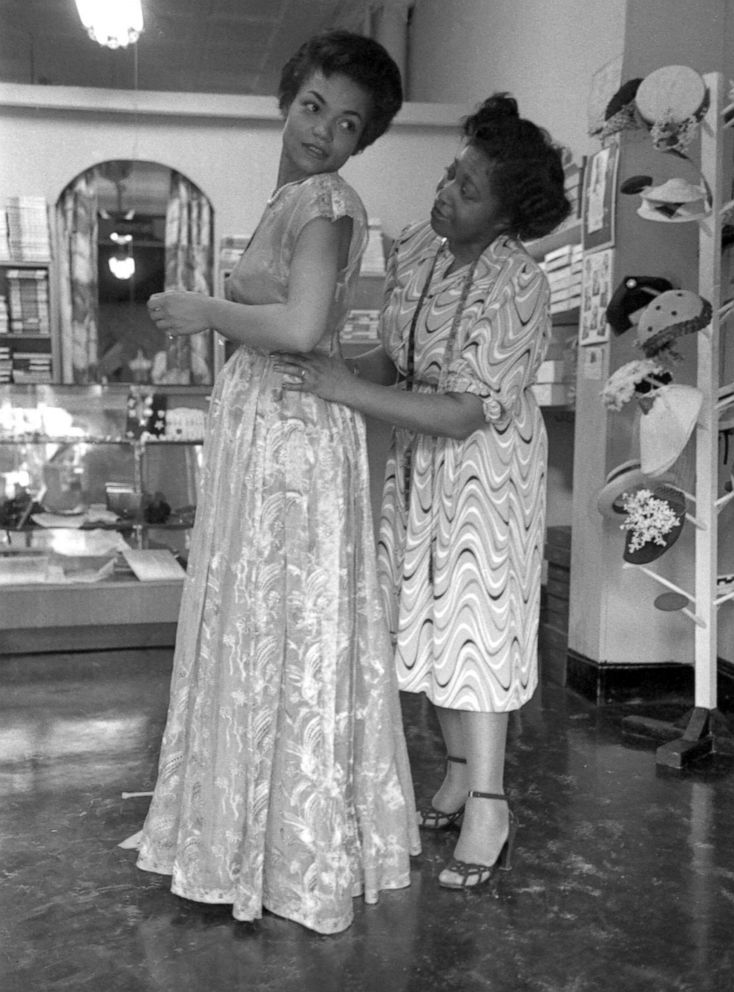 In celebration of New York Fashion Week, "The View" tips a hat to style pioneer Zelda Wynn Valdes.
Valdes was the first black fashion designer to open her own boutique, Chez Zelda. With superstar clients like Dorothy Dandridge and Eartha Kitt, she quickly became one of the hottest designers in New York City.
Not only did Valdes dress the stars, but she was also a trailblazer for helping women embrace their curves. She had a gift for fitting a dress to any body size, often by simply looking at her client. It didn't take long for Hugh Hefner to notice Valdes's designs, and he commissioned her to help create the original Playboy Bunny outfit.
In 1970, Valdes began designing for the Dance Theatre of Harlem, where she remained the company's matriarch for 30 years until she passed away on Sept. 26, 2001.
Monday, Feb. 10, 2020: Captain David Harris
As the first black commercial airline pilot, "The View" honors Captain David Harris, who didn't give up on his dream of flying despite the difficulties he faced.
The Ohio native joined the Air Force in 1958 and quickly rose to the rank of captain. In 1964, at a time when African Americans didn't fly through friendly skies, Harris left the military to become a commercial pilot.
After being turned down by several carriers, American Airlines said to Harris, "We don't care if you're black, white or chartreuse. We only want to know: Can you fly the plane?"
Harris went on to fulfill a 30-year career with the airline and became the first black commercial pilot to be promoted to captain. He has a place of honor at the Smithsonian National Air and Space Museum's "Black Wings in Aviation" exhibit.
Friday, Feb. 7, 2020: Ruth E. Carter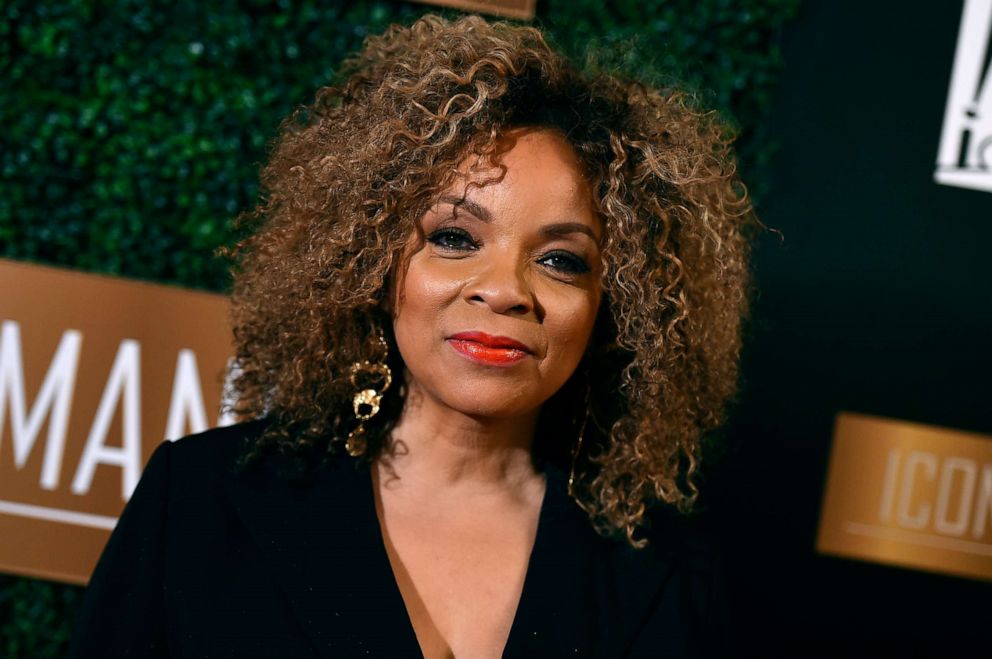 With the Academy Awards days away, "The View" honored Ruth E. Carter, who was the first black costume designer to win an Oscar.
Beginning her design journey at Hampton University in Virginia, Carter later landed at the The Los Angeles Theatre Center, where she met Spike Lee. Together they collaborated on more than 10 films, including "Do the Right Thing" and "Malcom X," and Carter became the first black person in history to be nominated for a costume-design Oscar.
In 2019, she took home an Oscar for creating more than 700 costumes for the blockbuster film "Black Panther." From "Selma" to "Dolemite Is My Name," Carter's costumes are still on full display in films today.
Thursday, Feb. 6, 2020: Jean Baptiste Point du Sable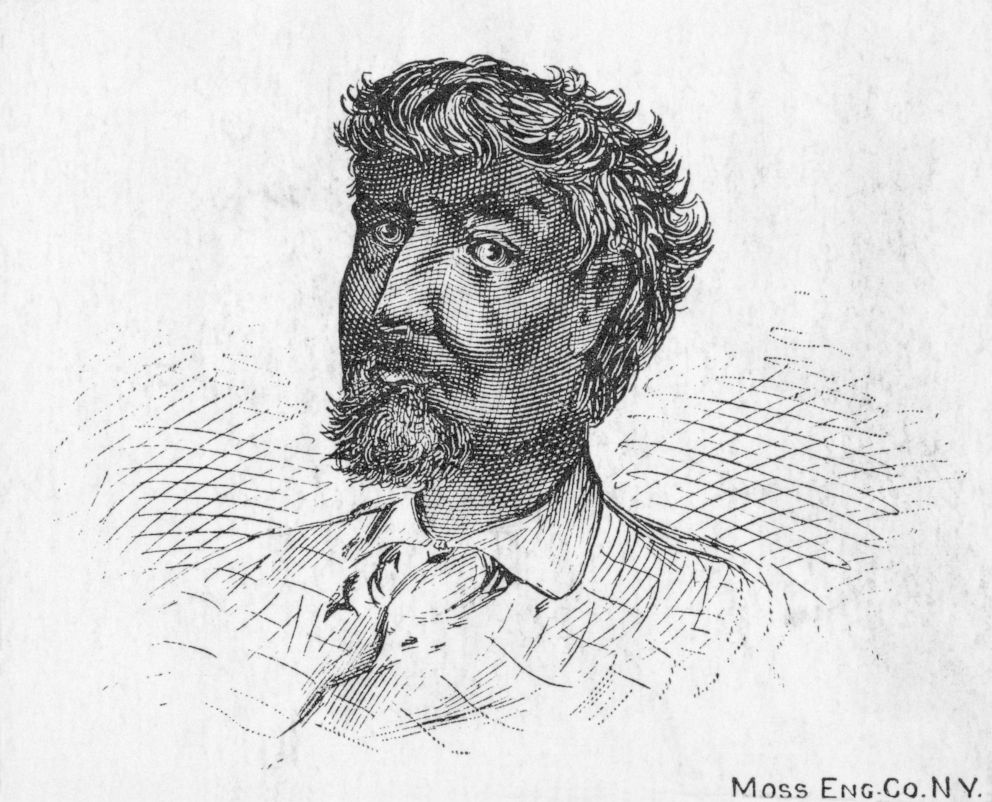 Known as the Father of Chicago, Jean Baptiste Point du Sable was the first non-indigenous settler of Chi-Town.
Around 1745, Point du Sable was born as a free man to an African slave mother and French mariner father in what is known now as Haiti. He was able to learn French, Spanish, English and several Indian dialects while traveling with his father.
After heading to North America and settling at the mouth of the Chicago River, Point du Sable was imprisoned by British troops during the Revolutionary War under the belief that he was a Patriot spy. After being released, he built a trading post that became a vital resource for trade and supply in what is now known as Chicago.
Point du Sable became a wealthy and well-respected trader in the Chicago area. Today, he is immortalized in a national landmark on the Chicago River, as well as having a bridge, harbor, high school and museum named in his honor.
Wednesday, Feb. 5, 2020: Bridget Mason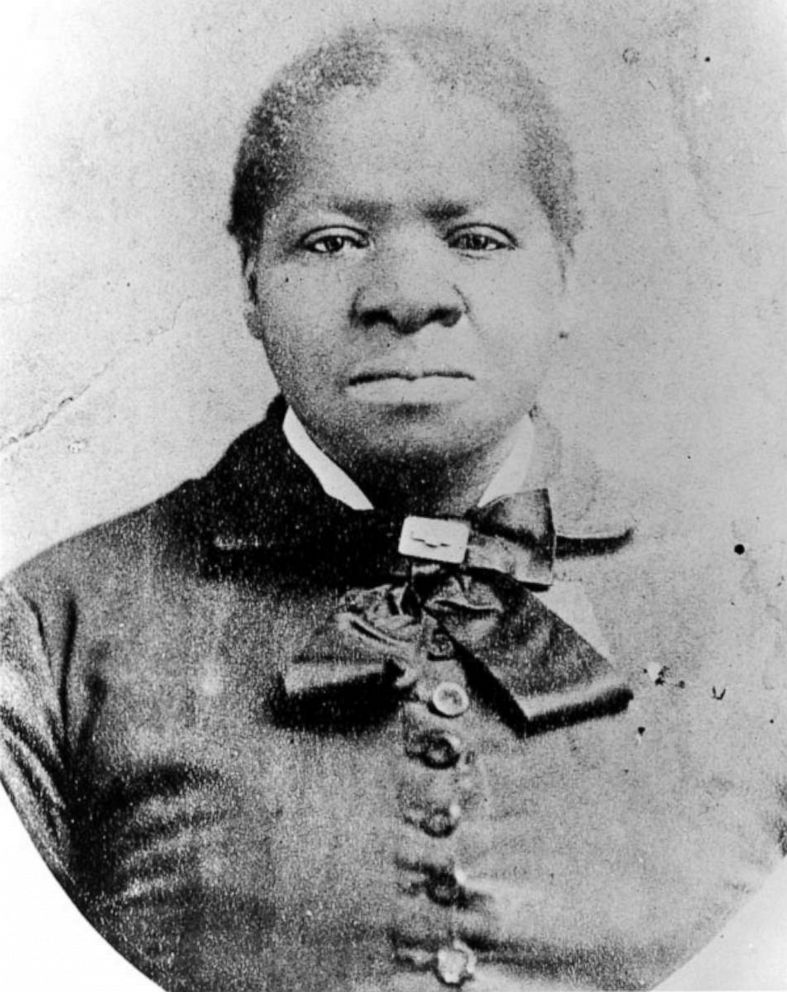 Entrepreneur and philanthropist Bridget "Biddy" Mason is one of the most beloved figures in Los Angeles.
Born in Mississippi as a slave on Aug. 15, 1818, Mason learned to develop skills in child care and medicine. When her master moved his family and slaves to the free state of California in 1848, Mason was successfully able to sue for her and her family's freedom.
As a free woman in Los Angeles, Mason worked as a midwife delivering hundreds of babies. She became one of the first black female landowners as well as one of the wealthiest women in the city.
Mason gave back to her community by establishing the first predominantly black elementary school and the first African Methodist Episcopal church in Los Angeles.
Tuesday, Feb. 4, 2020: Doris Miller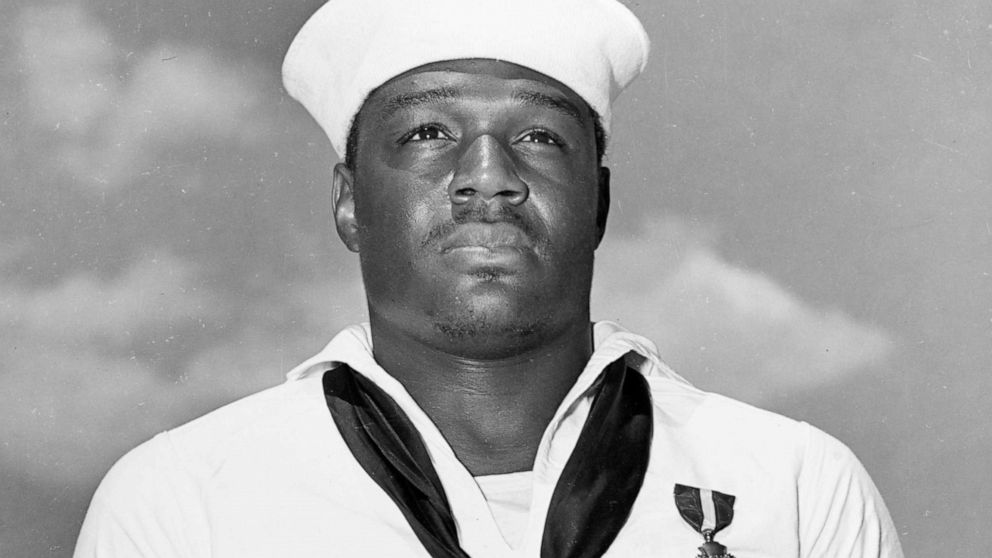 "The View" kicked off Black History Month on Tuesday by saluting U.S. military hero Doris "Dorie" Miller who fought with honor for his country even when his country didn't honor him.
Born in Waco, Texas, Miller was the grandson of slaves and the son of sharecroppers. At 19, he joined the Navy, but at a time when African Americans were not permitted to use weapons. Consequently, his duties were limited to the mess hall.
On Dec. 7, 1941, Miller was serving on the battleship West Virginia in Pearl Harbor when Japanese forces attacked. Miller carried injured soldiers to safety and then operated the ship's guns to defend his crew. Afterward, the media dubbed Miller the "unnamed Negro mess man hero" until President Franklin D. Roosevelt made him the first black man awarded the Navy Cross -- the U.S. military's second-highest decoration awarded for valor in combat.
On Martin Luther King Jr. Day, 2020, Miller became the first black man to have a U.S. Navy aircraft carrier named after him.
Every episode of ABC's award-winning talk show "The View" is now available as a podcast! Listen and subscribe for free on Apple Podcasts, Google Podcasts, TuneIn, Spotify, Stitcher or the ABC News app.