Actress Tamera Mowry-Housley and her husband Adam Housley have just confirmed that their niece Alaina was one of the victims in a mass shooting at a country-western bar in Thousand Oaks, California, last night.
The actress and talk show host had been in contact with her niece's roommate all morning trying to find answers and see if Alaina was one of the 12 that were killed by lone suspect, 28-year-old Ian David Long, during the bar's weekly college night.
"Our hearts are broken," the couple writes in an official statement to ABC News. "We just learned that our niece Alaina was one of the victims of last night's shooting at Borderline bar in Thousand Oaks. Alaina was an incredible young woman with so much life ahead of her and we are devastated that her life was cut short in this manner. We thank everyone for your prayers and ask for privacy at this time."
Mowry-Housley posted a photo of Alaina on Instagram Thursday night, and described herself as being in "disbelief" over Alaina's death.
Earlier Thursday, Alaina's roommate posted a message on Twitter, which said that her friends had gone out dancing and, "My suitemate is still missing, she is wearing denim shorts, a blue flannel and sneakers, pls let me know if you know anything," the actress addressed her directly, writing, "Ashely this is her aunt Tamera Mowry Housley. Can you please DM me your information?"
The two had been going back and forth trying to find out anything they can about her whereabouts or status.
Her roommate was also in contact with Adam Housley and indeed said Alaina was the only one of her friends not accounted for at the time, adding, "Yes, all the other girls are safe."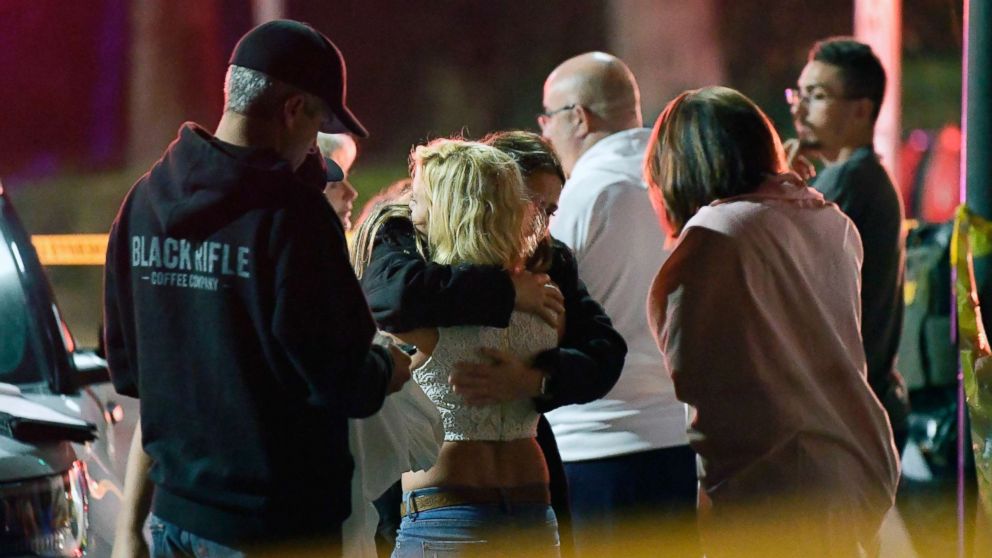 Mowry-Housley later wrote, "We haven't found her yet. It's been 7 hrs since the shooting."
Adam Housley had also been posting about his niece, "praying" that she will be found safe after everything is sorted out by authorities.
"Staying positive and praying and hoping and wishing there was more I could do," he wrote later this morning.
Housley also spoke to the Los Angeles Times earlier today and said his niece's Apple Watch and iPhone's location still puts her at the bar.
"My gut is saying she's inside the bar, dead. I'm hoping I'm wrong," he told the paper.
Mowry-Housley's sister and fellow actress, Tia Mowry, also took to Instagram to write, "Alaina Housely we are praying. We love u! If you know anything or any information please let us know. We love you! #borderline."
In addition to those that were killed, 10 people with gunshot wounds or lacerations were sent to Los Robles Regional Medical Center for treatment and have since been released, hospital officials said.
ABC News' Karma Allen, Justin Doom, Emily Shapiro and Josh Margolin contributed to this report.